We've all been there; you've just learned about the world of watches, and you figure it's about time you start a collection of your own. With so many brands, watches, price points, and by extension—options, the task can feel daunting, if not outright overwhelming.
Fortunately, we ourselves have been there and have learned a few lessons along the way. Read on for our guide on how to start a watch collection of your own.
---
Educate Yourself
The first step to watch collecting for beginners is to learn about watches, the brands and companies that make them, and the history behind it all. The best and most popular way to learn about the world of watches is by reading horology-focused publications, inclusive of both the latest news, as well as deeper explorations. This type of content can be found on our blog here at StrapsCo, as well as other online blogs and even print magazines. You may also want to follow watch-focused social media accounts, as well as explore the websites and written materials from your favorite watch brands—both of which are good ways to learn more.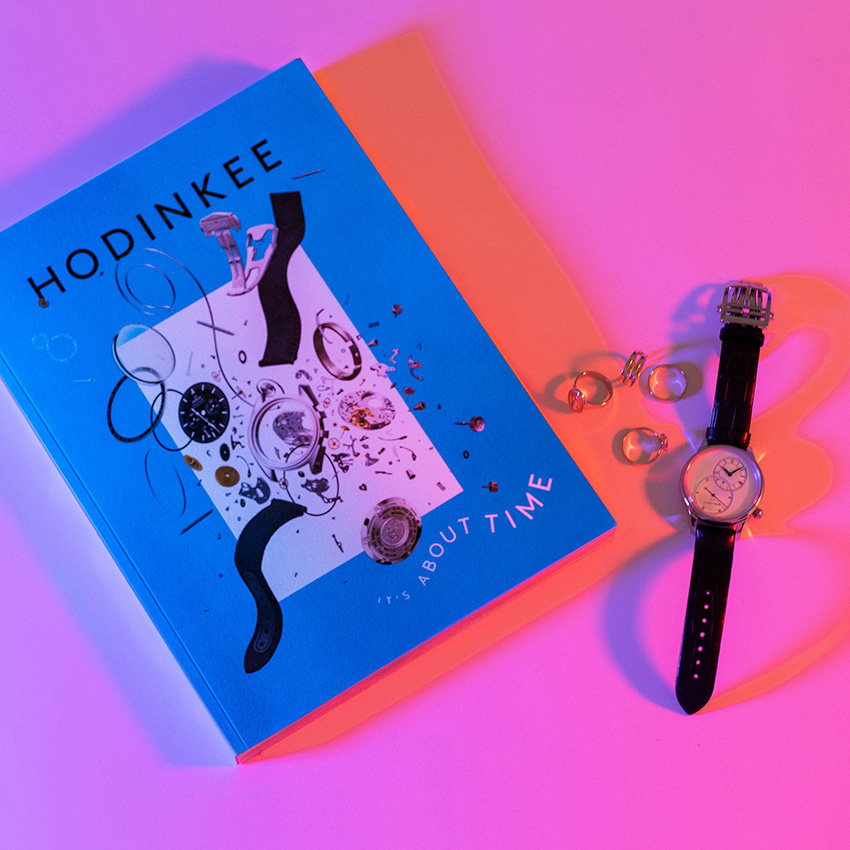 Educating yourself on watches and their history will help you in developing your own personal taste, which is essential in establishing what timepieces you'll eventually want to seek out as you begin to expand your collection. Learning about timepieces will also help you avoid some common watch collecting mistakes. Regardless of how you choose to explore and learn, you should of course keep a critical eye all along the way, ensuring the information you receive is credible rather than hearsay, which will help you down the line in your buying process.
---
Establish a Budget
Once you feel as though you have a good knowledge base on watches, it's time to actually begin your collection. To do so, you'll first need to do two things: establish a budget, and establish a scope.
Establishing a baseline budget is essential in watch collecting, as it will help narrow your scope in terms of which and how many watches you'll initially want to seek out. The world of watches is vast and expansive, and includes a very wide range of price points, ranging from a few hundred dollars, to those costing in the hundreds of thousands. Fantastic collections can nonetheless be created for a relatively small sum of money, just as they can be with great piles of cash.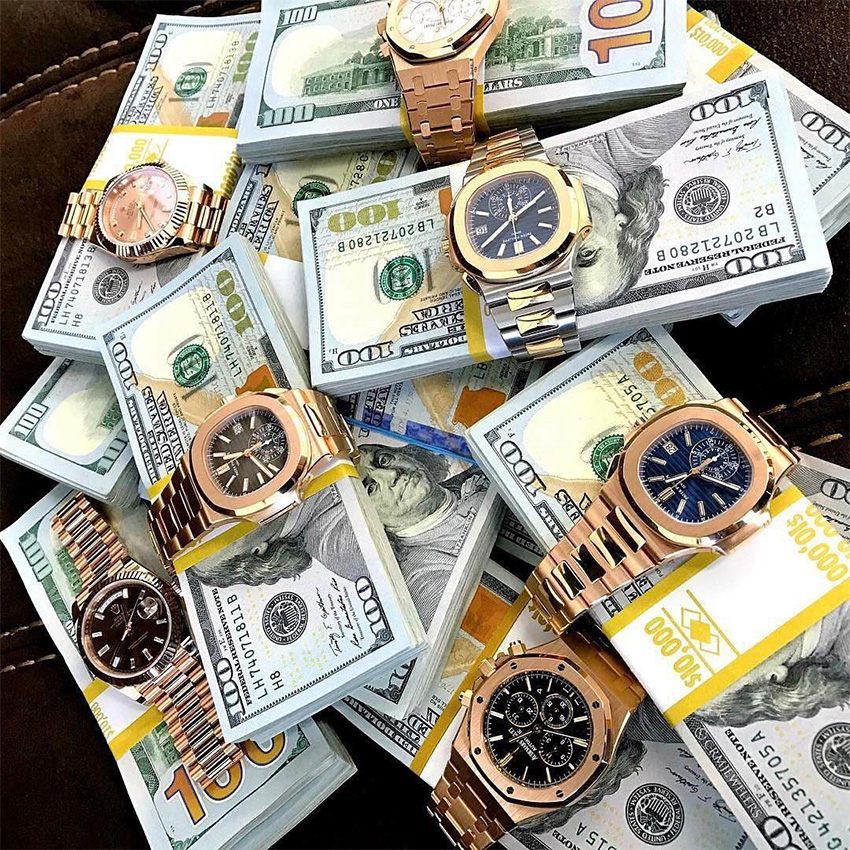 Ultimately, what matters most is that the watches in your collection speak to you personally, with each one considered special and appreciated. Establishing a general budget will allow you the liberty to explore the range under it, while focusing on what you find most attractive.
---
Establish a Scope
Once you've established your budget for your watch collection, you can now establish your scope—which, and how many watches your collection should have.
When establishing the scope, think about what sort of watches you like. Do you prefer watches that are dressy or sporty? Slimmer or larger? Are there any brands or specific watches that simply must be in your collection? What are you going to use your watches for? And are you concerned about using your watch for its intended purpose? For example, will you be using your dive watch while swimming or diving?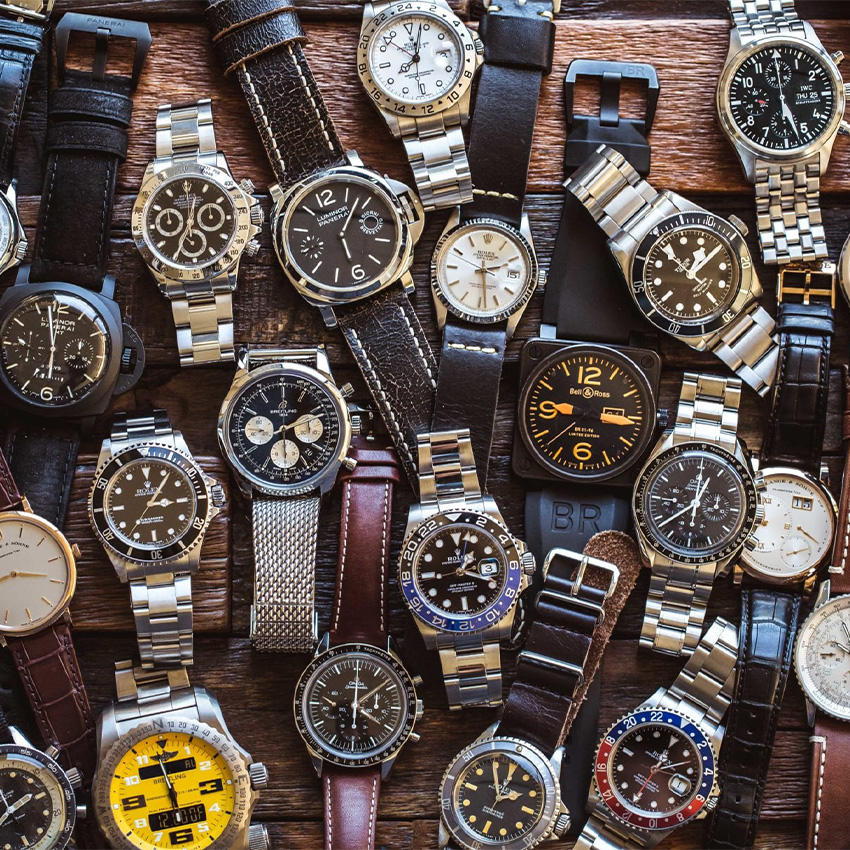 These are all personal and reflective questions. With that said however, most collections have some general commonalities, and aim for a degree of roundness and versatility, including watches that cover a range of styles—from dressier to more casual.
Let's say your budget allows for a concise collection of two watches; you may want one watch that's slimmer and dressier, and another that's somewhat sportier—maybe a simple time-and-date timepiece, along with a dive watch. Or perhaps you want a three watch collection; you can go with one very formal timepiece, something very sporty such as a rubber-adorned digital smartwatch, and something in-between such as a slim mechanical chronograph. If your budget and scope are rather liberal, it might be worth your effort to build your collection with a range of styles and different watch types—one travel-oriented GMT, one chronograph, one diver, one time-and-date, etc. You may even consider having watches in a variety of different shapes.
At the end of the day, what matters most is that each watch speaks to you, bringing you joy and even practical utility. You don't necessarily need an expensive or large collection—wonderful collections can be created with nearly any budget range—you just need one that you yourself enjoy.
---
Understand Credibility, Make a Purchase
Now that you have an idea of which watches you'll want as part of your collection—as outlined by your budget and scope—it is finally time to make some purchases.
Just as you verified and understood which publications and sources of information were credible while educating yourself about watches, it's essential to do the same when deciding which sellers to buy from when making your purchases.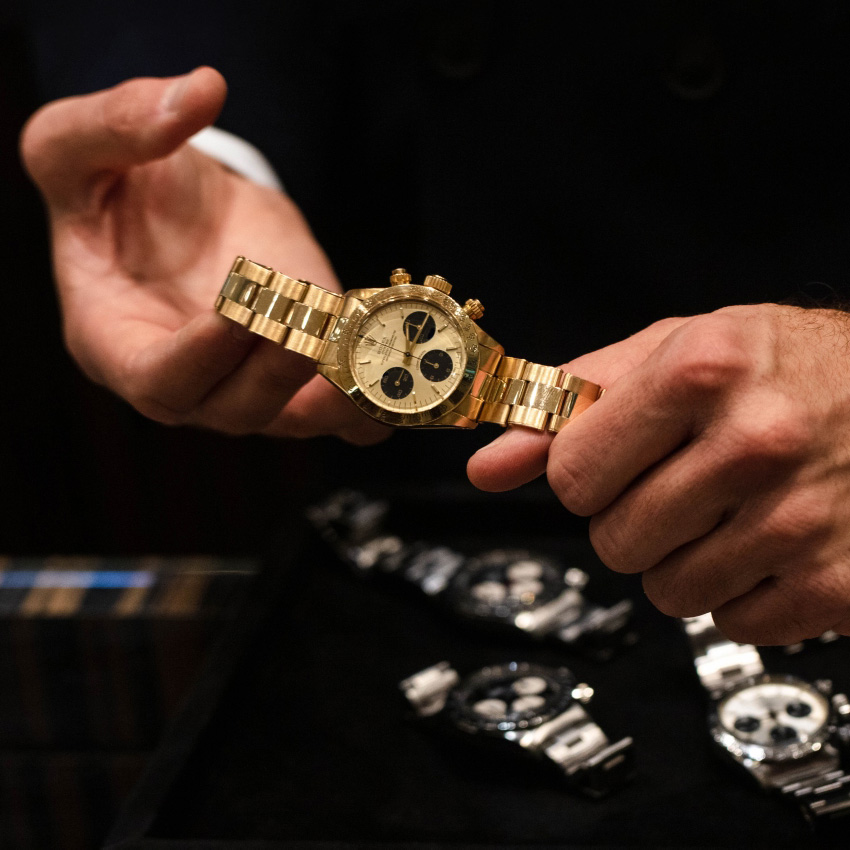 In general, when buying new watches, it's safest to make purchases from either the brand or company directly, or from an authorized retailer. When buying vintage or pre-owned watches, its always best to buy from credible and established dealers with good warranty and return policies. Googling a seller and reading reviews is also very helpful in understanding credibility.
In the world of watches—especially luxury watches—the reputation of a dealer is everything. For your first few purchases, it's often worth paying a premium for seller's reputation, rather than bargain-hunting with unknown sellers. And while cliché, the saying stands: "If a deal seems too good to be true, it likely is."
---
Freestyle
Once you have a nice collection that you're happy with, you might soon develop an itch to keep expanding. Continuing to learn more about watches and exchanging pieces in your collection are likely to follow.
You can also expand your collection of straps to pair with your watches, with the large variety of straps able to breathe new life into your watches without requiring a major purchase. StrapsCo offers a great variety of straps that help you do just that, which you can explore here.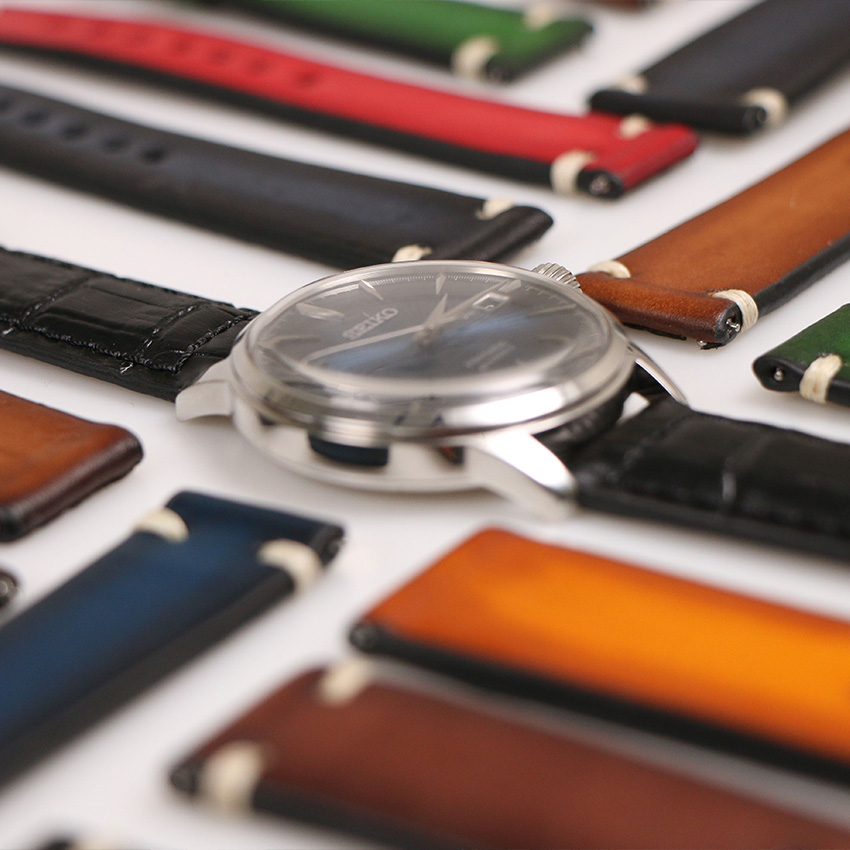 Through it all—from learning, seeking out, buying, and styling—just be sure you're having fun with your hobby. The world of collecting watches has the potential to be incredibly satisfying and rewarding.
Do you have any tips for the fledgling watch collectors out there? Share them with us in the comments below!