The easiest way to change up the style of your watch is to switch out the straps. It's a fantastic method to get more than just one look out of your watch—not to mention more economical than buying several timepieces! You can go dressy with a leather strap, sporty with a steel bracelet, or casual with a rubber band. While choosing a watch band is all about personal preference, there are a couple of guidelines to keep in mind to ensure your timepiece and wrist look great. These aren't strict rules, but rather watch and strap pairing recommendations. Plus, we also offer some tips on what to avoid, because as any enthusiast knows, watches are all about the small details. So if you're ready to add a couple of straps, bands, and bracelets to your collection, then delve into our comprehensive watch band style guide.
---
Aviator and Military Watches
There are a few strap options that look great with aviator and military-type watches. For instance, pilot watches with leather pilot straps punctuated with oversized rivets near the lugs are about as authentic as it gets. During World War II, the German air force issued massive wristwatches with 55mm cases to its fleet of pilots. To keep these watch cases strapped securely around the wrist, the leather bands were reinforced with metal rivets. Leather straps with rivets may no longer serve a practical purpose but they still pair perfectly with pilot watches.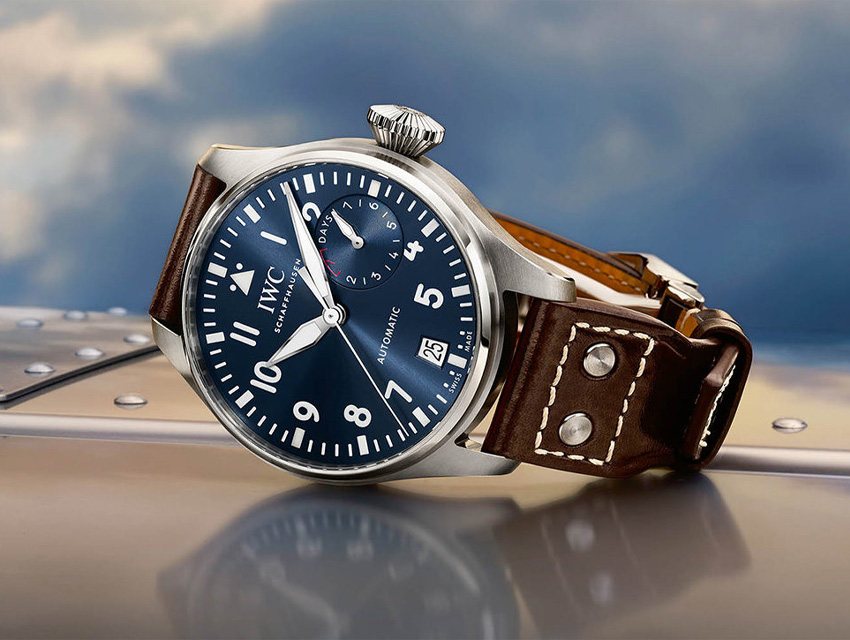 A bund strap, which is a wide leather cuff upon which the watch case sits on, is yet another style that matches up well with military and aviator watches. The origins of thick leather cuffs to house a timepiece stretches back to the late-1800s with the advent of the pocket watch leather straps. However, the name "Bund strap" was probably coined in the mid-20th Century, taken from the military-issued straps of Germany's Federal Armed Forces (Bundeswehr).
---
Chronographs and Racing Watches
When it comes to chronographs and racing watches, the rally strap is a solid choice. The evolution of the chronograph watch closely followed the development of motorsports and watch brands often borrowed design cues from the cars themselves. A distinctive trait of a rally strap is large holes, which are inspired by racing glove knuckle cut-outs and steering wheels with holes drilled through them. This particular watch strap style gained popularity in the 1960s and 1970s. Today, it's an excellent way to add a vintage touch to your chronograph. You can also go for racing straps with smaller perforations throughout the bands.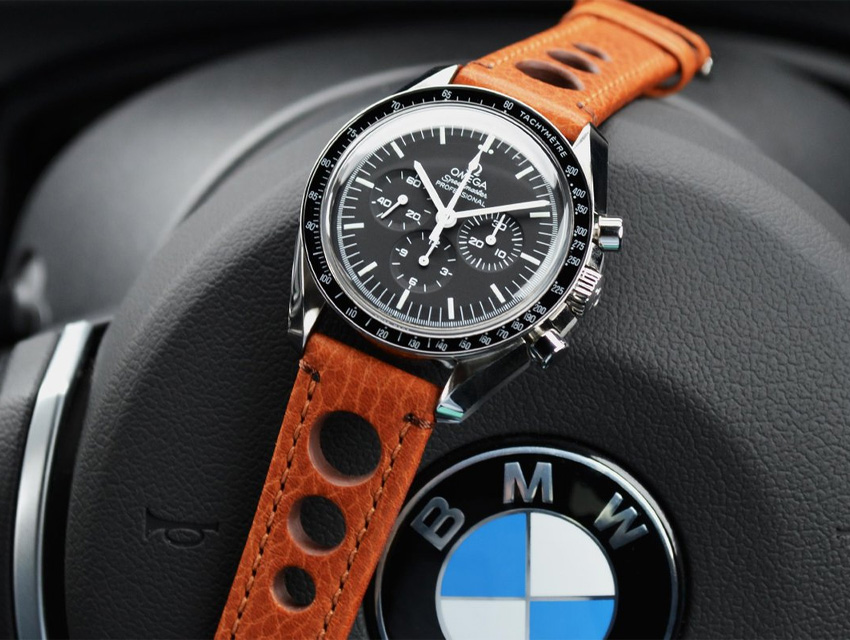 Another possibility is picking a strap with stitching that matches the accents on your watch dial like the hands, indexes, or other elements. For instance, a strap with red stitching would work nicely with a chronograph or racing watch with red details.
---
Dive Watches
It's no secret that diving watches are immensely popular and an enduring timepiece trend that has gained traction well beyond its original intended audience. Regardless of whether or not the watch will ever be taken on an actual dive, they are indeed built to do so. Therefore, along with a water-resistant case, luminous dial, and rotating timing bezel, another essential component of a diver is a corrosion- and water-resistant strap. And the best options with these traits are rubber straps or metal bracelets.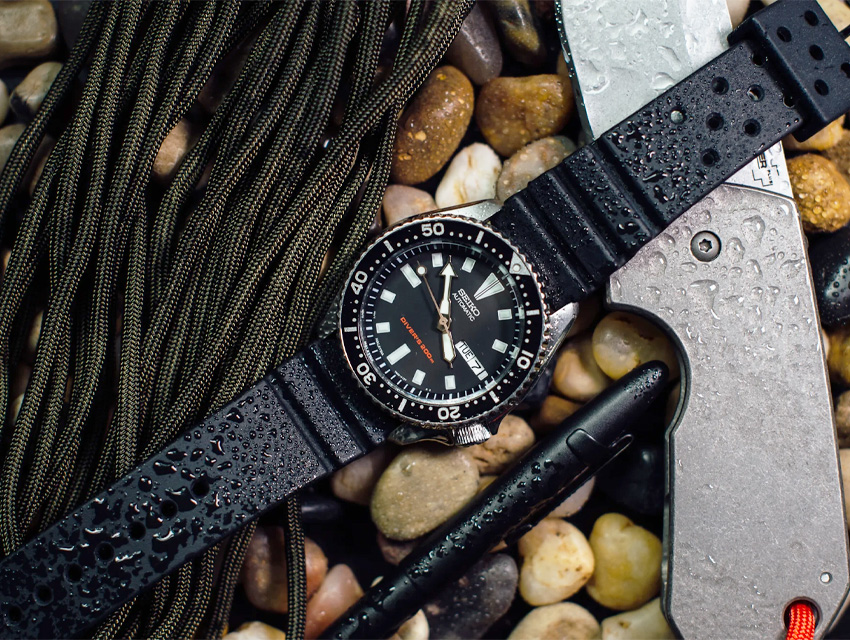 Dive watches with metal bracelets are typically dressier and suitable for more occasions—such as a formal office or a night out—than ones with rubber straps. But they're both sporty in their distinct way. Rubber straps are a stylish way to add pops of color to your dive watch during the hot summer months.
---
Dress Watches
As the name implies, dress watches are formal timepieces, appropriate for dressier attire. As such, to keep things elegant, dress watches are best worn with tasteful leather straps. While there's a vast assortment of leather watch bands to choose from, for classic timepieces we strongly suggest slimmer bands that taper towards the buckle and avoid thick and heavy-duty bands made for oversized cases. Exotic leathers like crocodile is a premium pick, particularly in muted shades like black, brown, gray, or navy.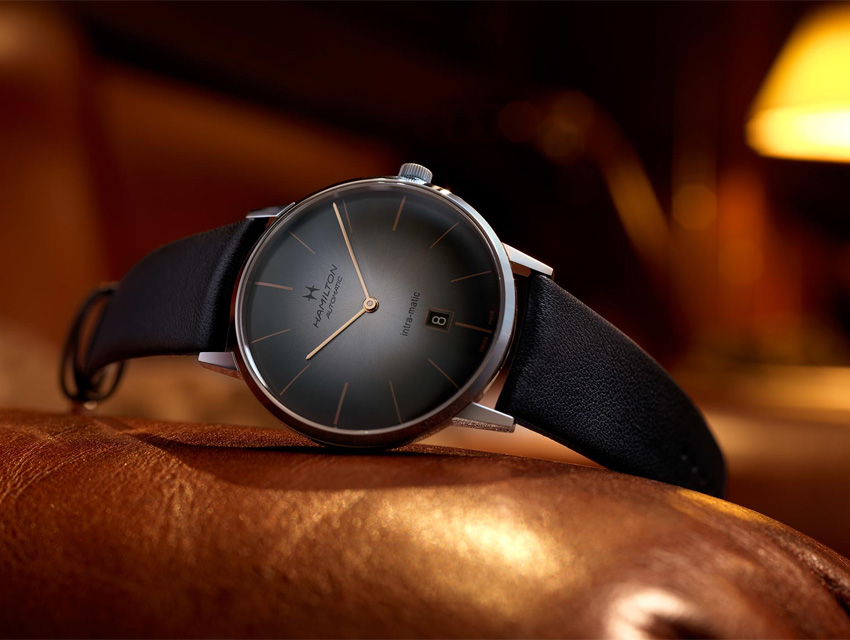 It's important to note that smaller discreet buckles work better than oversized buckles and clasps when wearing dress watches. You want to make sure you maintain those restrained proportions and aesthetics.
---
Oversized Watches
If your watch is big and boasts plenty of wrist presence, then your watch band must be hefty enough to match. With heavy-duty watches, such as Panerai models, select a thick strap that can easily handle the case size and weight. Also, check that the strap is equipped with a large enough buckle to manage the heaviness; Pre-V buckles or robust thumbnail buckles are good alternatives.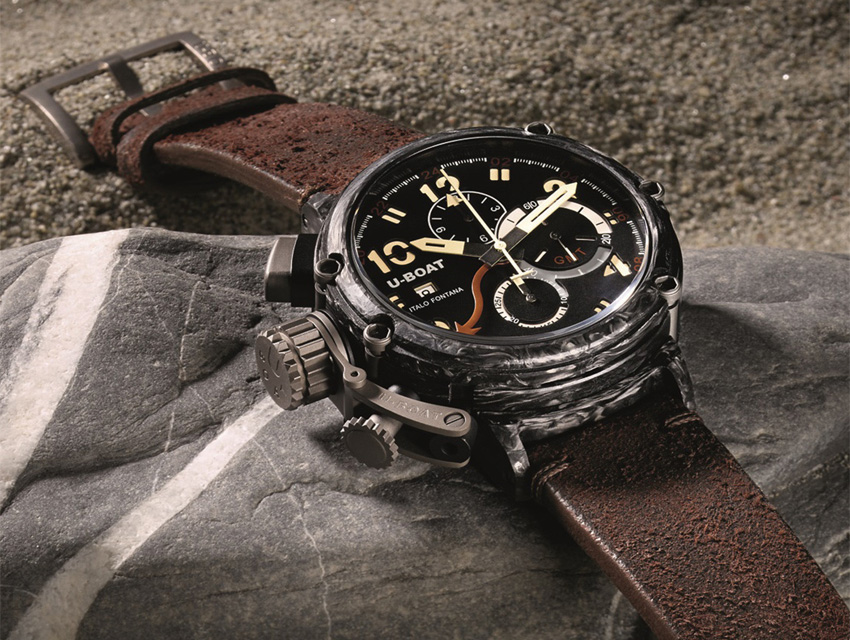 A sizable timepiece calls for a substantial strap so avoid tapered bands and small buckles—reserve those for dress watches.
---
Tool Watches
Tool watches are generally defined as timepieces that were developed to serve a specific purpose, be it a watch for diving, flying, exploring, sailing, or auto racing. Consequently, since the variety of tool watches is so vast, so is the range of watch bands that would work. As already mentioned, racing chronographs look terrific with rally straps, dive watches and rubber straps are a strong combo, and pilot watches are perfectly at home on vintage leather bands.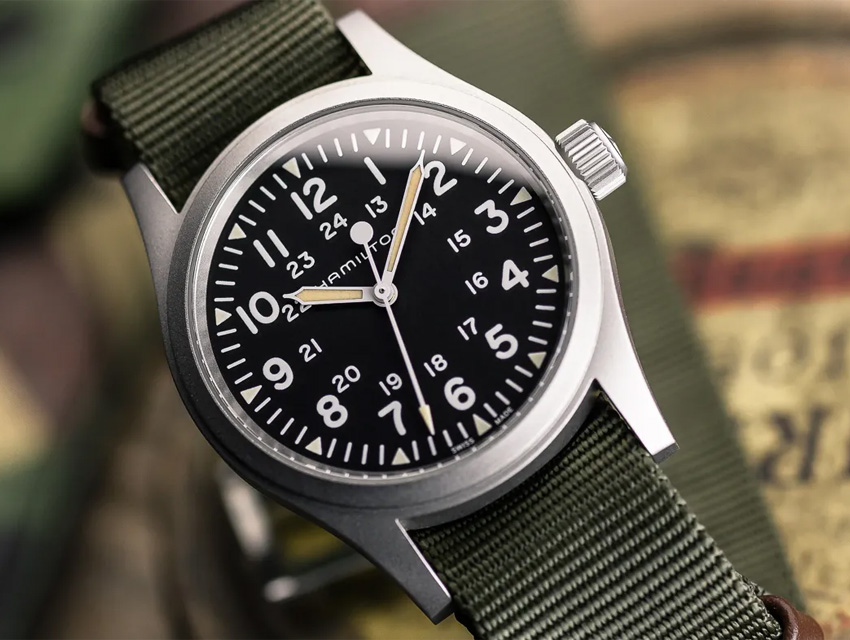 But along with these picks, you can also opt for NATO-style straps for a casual vibe, soft suede for a dash of dapper, or mesh bracelets for a stylish retro approach. It's always fun to experiment with different band styles with a category as versatile as the tool watch one.
---
Top Tips For The Right Watch Strap
In addition to the specific watch and band pairings we listed above, there are some general tips to consider when picking a strap.
Ideally, the metal of the buckle or clasp should coordinate with the metal of the watch case. It's never a good idea to wear a gold-toned buckle with a silver-toned watch, for instance. If you want to be extra meticulous, you can match the finishing of the metals too, such as a brushed clasp for a brushed case and a polished clasp for a polished case.
Furthermore, proportions are key when selecting the right strap for a watch. By and large, bigger watches require amply sized straps (both in thickness and width) while smaller timepieces benefit from more understated bands that won't overwhelm the case and dial.
Finally, it's essential to pick a style that you like over one you think is on-trend. Remember that you'll be the one looking at the watch and strap combo regularly, therefore, at the end of the day, it has to be one that makes you happy!