Watches come in a wide variety of styles, including sizes, materials, and most importantly, shapes. While the vast majority of watches are round, this is certainly not the only option. Shaped wristwatches became popular in the early 1900s, especially during the Art Deco period.
If you're interested in learning about various timepiece shapes, then this guide to different watch cases is just what you need to read. Let's get into it!
---
Round and Oval Watches
Round watches are the most ubiquitous silhouette of all, and all watchmakers offer them. One of the reasons for this shape is that most watch movements are round too—therefore, a round case is what will house them the best. In short, round pocket watches transitioned into round wristwatches.
Timepieces with round cases can come in sporty styles like the Rolex Submariner, Omega Speedmaster, Tudor Black Bay, and Seiko Prospex. But they can also be dressier such as the Jaeger-LeCoultre Master, IWC Portofino, and Breitling Premier.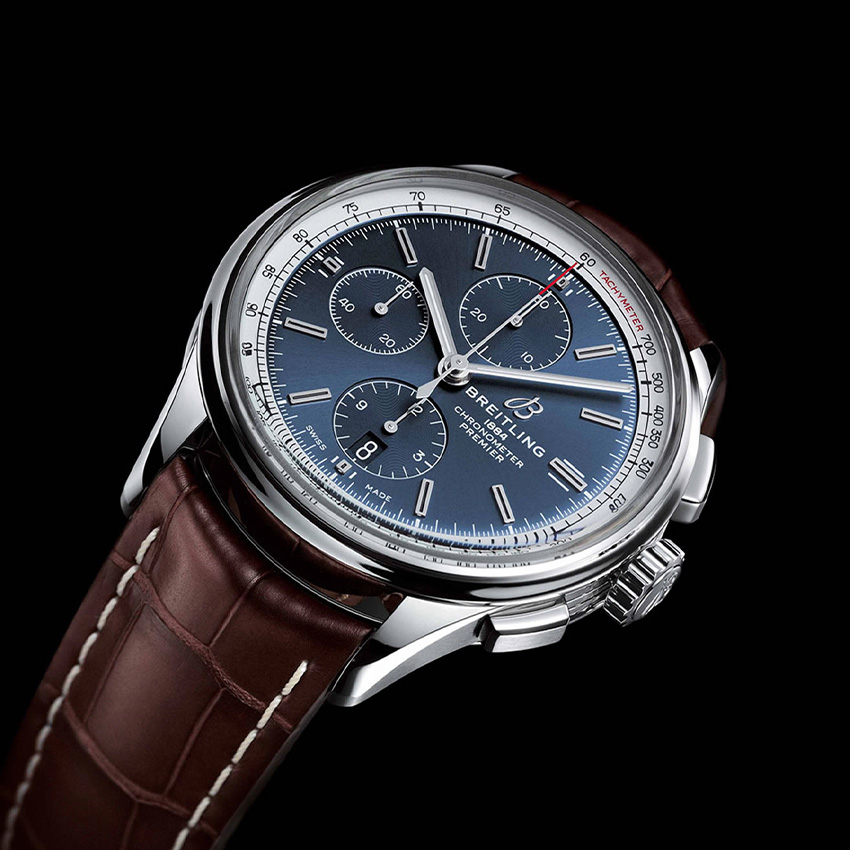 Image: Breitling Premier Chronograph (Round Case)
In addition to perfectly round cases, some watchmakers offer oval cases too, which can be aligned east-west or north-south. Some famous oval watches include the Cartier Baignoire (named after the French word for bathtub), Patek Philippe Golden Ellipse, and the Chopard Happy Sport. These days, oval watches are typically marketed as women's watches.
---
Tonneau and Cushion Watches
Tonneau is the French word for barrel and Cartier is credited for introducing the Tonneau watch in 1906. Today, barrel-shaped watches are quite a popular style among ultra-high-end watch brands. For instance, most Richard Mille watches sport tonneau cases as do many Franck Muller and Parmigiani Fleurier timepieces. Hublot even has a tonneau-shaped collection called the Spirit of the Big Bang.
While tonneau shaped cases are generally longer and more rectangular in shape, cushion watches are wider and squarer. Cushion-shaped watches offer a vintage style that many watch enthusiasts appreciate.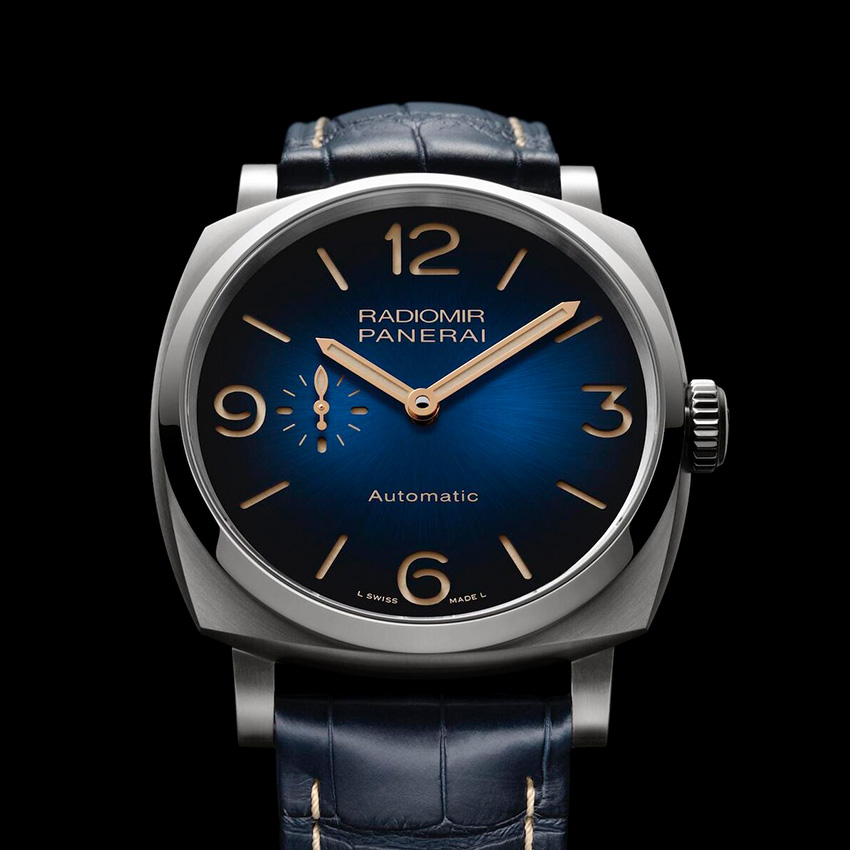 Image: Panerai Radiomir (Cushion-Shaped Case)
Panerai is perhaps the most famous modern luxury watchmaker that makes cushion-shaped watches as seen by the popular Radiomir and Luminor models. The Cartier Drive collection offers elegant and slim cushion watches for men and Patek Philippe and Vacheron Constantin have also included cushion timepieces in their catalogs.
---
Square and Rectangular Watches
Four-cornered wristwatch cases have been around since the turn of the 20th century. Cartier introduced the square watch in 1904 with the Santos and the rectangular watch in 1917 with the Tank—both of which remain staples of the current Cartier watch lineup.
Aside from Cartier, other watch brands also make popular square watches. For instance, there's the TAG Heuer Monaco, which was made famous by Steve McQueen in the 1971 movie, Le Mans. Plus, most Bell & Ross watches also have square cases and Nomos makes the square Tetra model. You can also find vintage square dress watches from the likes of Patek, Vacheron, and Audemars Piguet.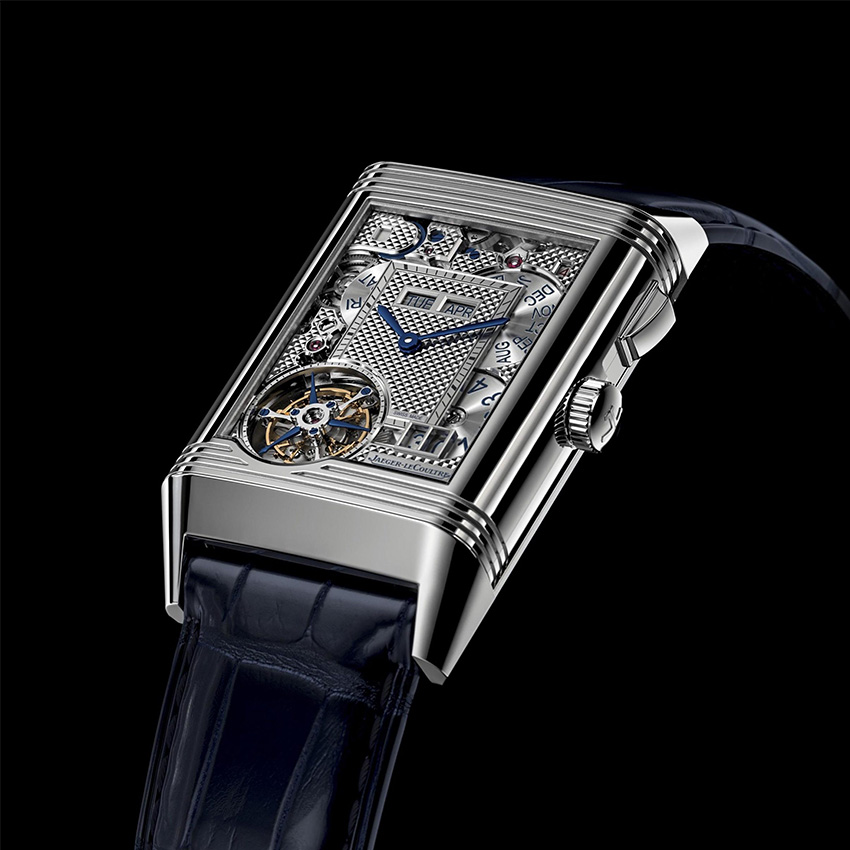 Image: Jaeger-LeCoultre Reverso Hybris Mechanica (Rectangular Case)
Rectangular watch cases are generally associated with the Art Deco movement and along with the Cartier Tank, the Jaeger-LeCoultre Reverso is one of the most famous rectangular watches ever made. As its name suggests, the Reverso features a reversible case; this clever swivel case system was invented in the 1930s as a way for polo players to protect the fragile dial during polo matches. Longines also makes rectangular watches in the form of the Dolce Vita collection.
However, the best-selling rectangular watch today is by far, the Apple Watch. Apple designer, Jony Ives, was asked several times why the Apple watch is rectangular rather than round and he has said: "When a huge part of the function is lists, a circle doesn't make any sense." We couldn't agree more.
---
Octagonal Watches
Eight-sided watch cases have become absolutely iconic thanks to one company–Audemars Piguet. In 1972, Audemars Piguet introduced the Royal Oak watch, featuring an avant-garde eight-sided bezel punctuated with exposed screws. The launch of the octagonal Royal Oak paved the way for the then-new ultra-luxurious steel sports watch category and it wasn't long before other brands followed.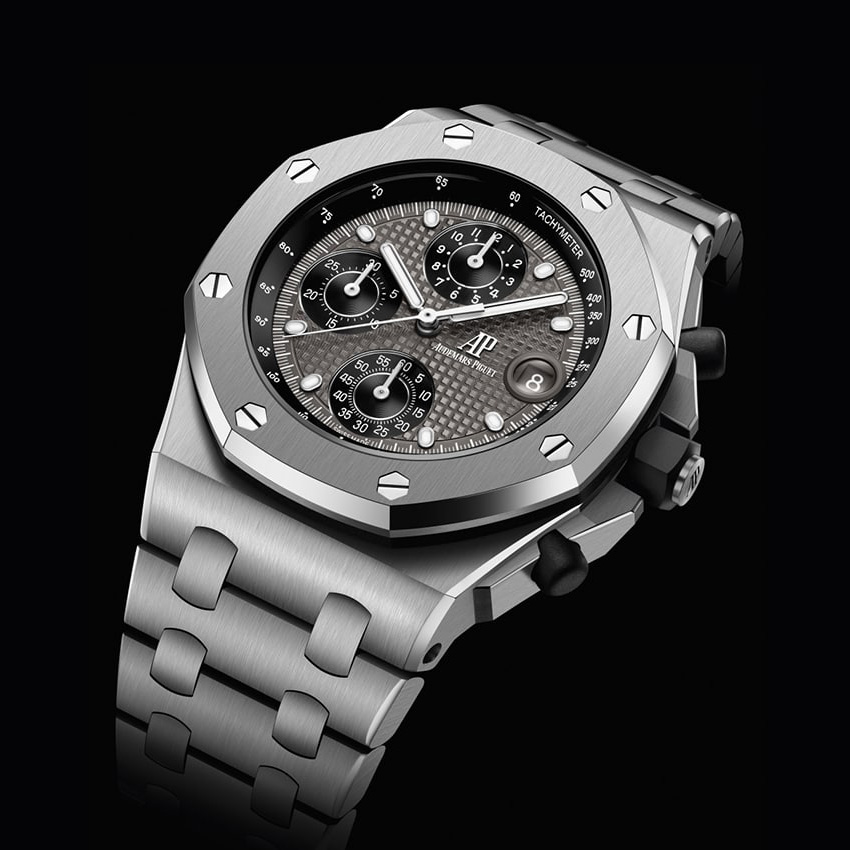 Image: Audemars Piguet Royal Oak Offshore (Octagonal Case)
For instance, Patek Philippe unveiled the Nautilus watch in 1976, which also sported an octagonal bezel but softer in execution due to its rounded corners. It's interesting to note that Gerald Genta was the man that designed both these now-famous octagonal watches. The Girard-Perregaux Laureato is another sporty watch with eight-sided details that traces its roots back to the 1970s. The current versions of the Laureato are fitted with even more prominent octagon-shaped bezels than the vintage versions.
The Bulgari Octo is a modern take on the octagonal watch, which marries an eight-sided case and dial with a round bezel. The Octo Finissimo watches are the ultra-thin versions, and several of them have broken records for the slimmest watch cases ever made.
---
Asymmetrical Watches
Finally, there are also several unconventional shapes worth discussing, commonly known as asymmetrical watches. Often quirky and whimsical, the asymmetrical watch category is home to numerous shapes that stand out from classic forms.
For example, the Cartier Crash watch is a highly collectible and rare piece that dons an amorphous case that resembles a once-oval watch that survived a fiery car accident. In fact, Cartier is the master of asymmetrical watches as illustrated by such creations as the Cartier Cloche (French for bell), Cartier La Dona, and Cartier Tank Asymetrique.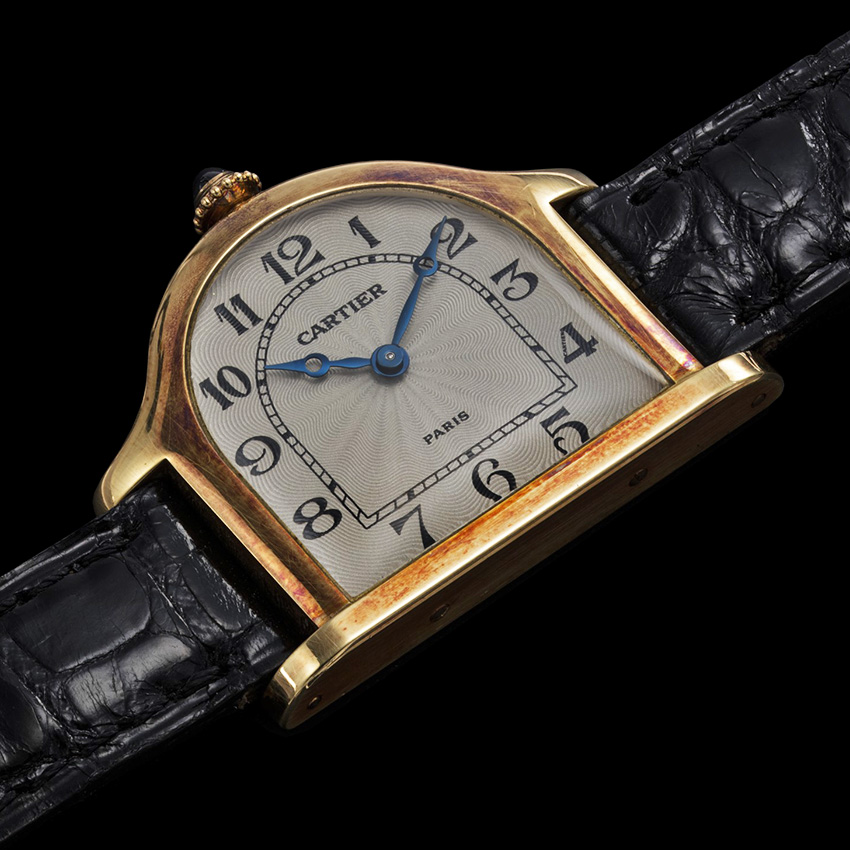 Image: Cartier Cloche (Asymmetrical Case)
There's also the eccentric triangular Hamilton Ventura watch that became famous after Elvis Presley wore one. We can't forget the hefty Gerald Genta-designed Rolex King Midas watch (yet another asymmetrical watch that Elvis wore). Carved from a single block of gold, the King Midas watch was the heaviest gold watch on the market upon its release in the 1960s. When positioned on its side, the five-sided case design of the Rolex Midas watch is meant to resemble the Parthenon temple of Athena in Greece, complete with the integrated bracelet pieces mimicking the columns.
---
There you have it, our roundup of some of the different watch cases you can buy. What's your favorite watch case shape? Do you lean more towards watches with classic round shapes? Or do you like to wear other watch silhouettes too? Share your thoughts with us below.