The Apple Watch has been the premier smartwatch since it first launched, and as the primary option for iOS users, it does a lot for those wearing it. Health and activity tracking are par for the course, but there's definitely more where that came from.
Newer models may have additional or advanced features not seen in prior versions, but what is consistent throughout is the excellent integration with the iPhone, along with solid app support. And with that in mind, here are 17 great ways to get more out of your Apple Watch.
---
Use it as a walkie-talkie
When you open up the Walkie-Talkie app on the watch, you can communicate with another Watch user, regardless of where they're located. And the best part is that it works all the way back to Apple Watch Series 1. The only catch is that you both need to have FaceTime set up on your respective iPhones, and that the phone is either on Wi-Fi or cellular data.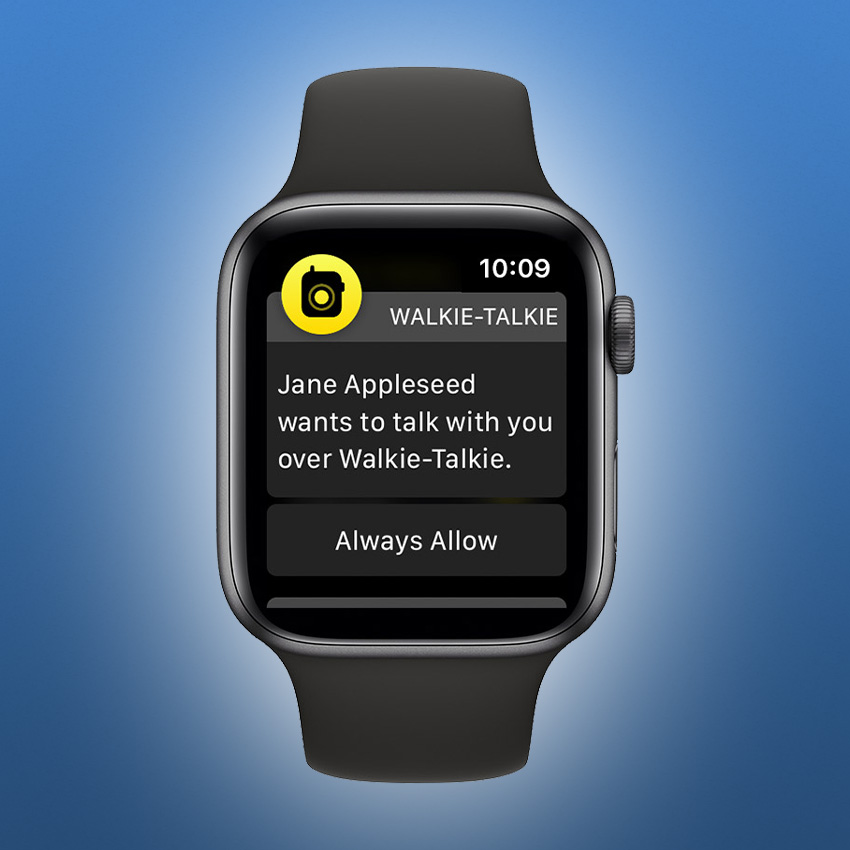 ---
Use it as an intercom
Similar to the walkie-talkie setup, this one works exclusively with Apple's HomePod speakers within the same Wi-Fi network. This allows you to speak into the watch and have the audio play through the speaker with Siri acting as the go-between. You can set this up by going to the Home app on your watch and opening up the settings.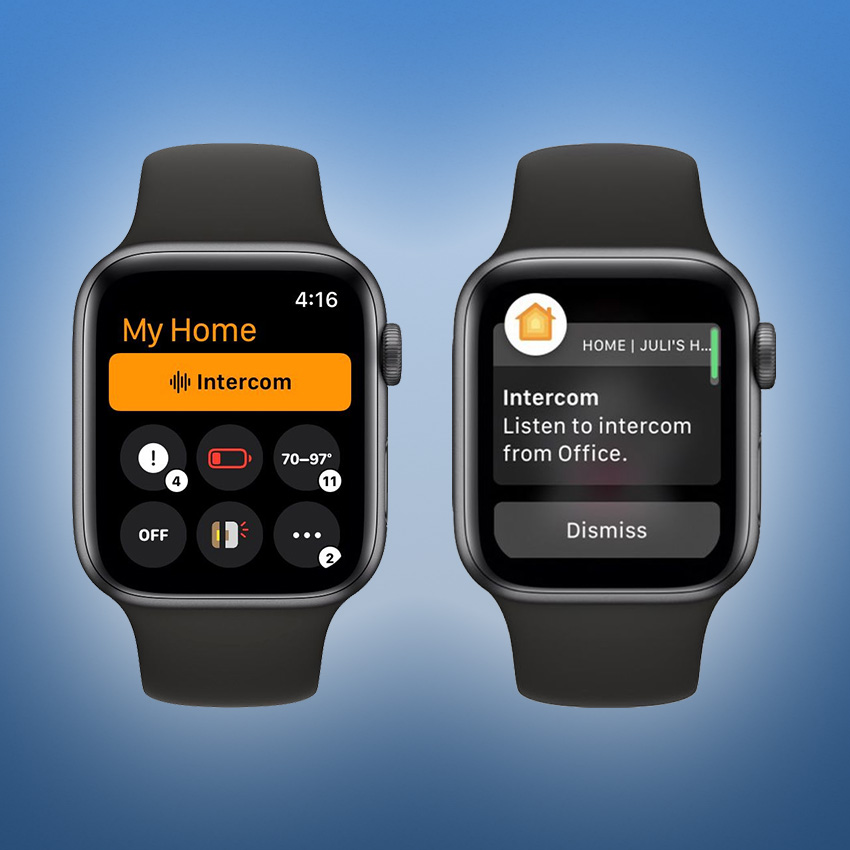 ---
Talk to your wrist to respond to messages
When you receive a message, and want to respond to it from the Watch, use the digital crown on the side to scroll down to the bottom of the message. Look for "Dictate text" or "Create an audio clip" to verbally compose your message by talking to the Watch, which will then send it to the recipient, either as transcribed text or an audio message.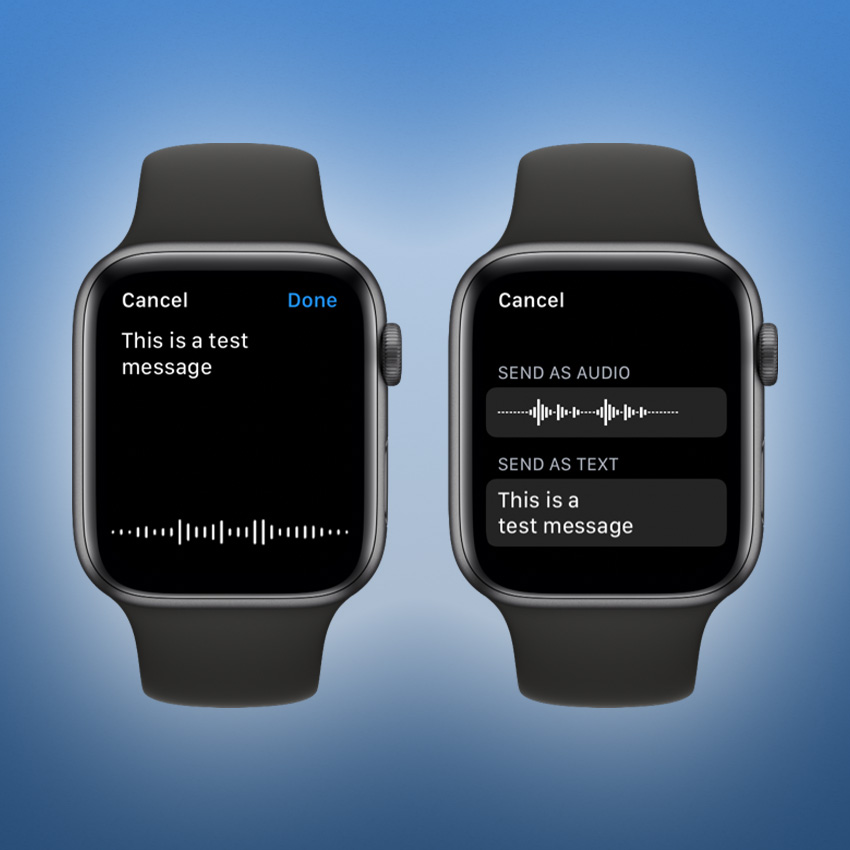 ---
Raise or lower the volume on your AirPods
Whenever you listen to music, either from your iPhone or directly from the Apple Watch, you can use the watch to control volume pretty easily. Just go to the Now Playing screen and rotate the digital crown either way to adjust the volume the way you want.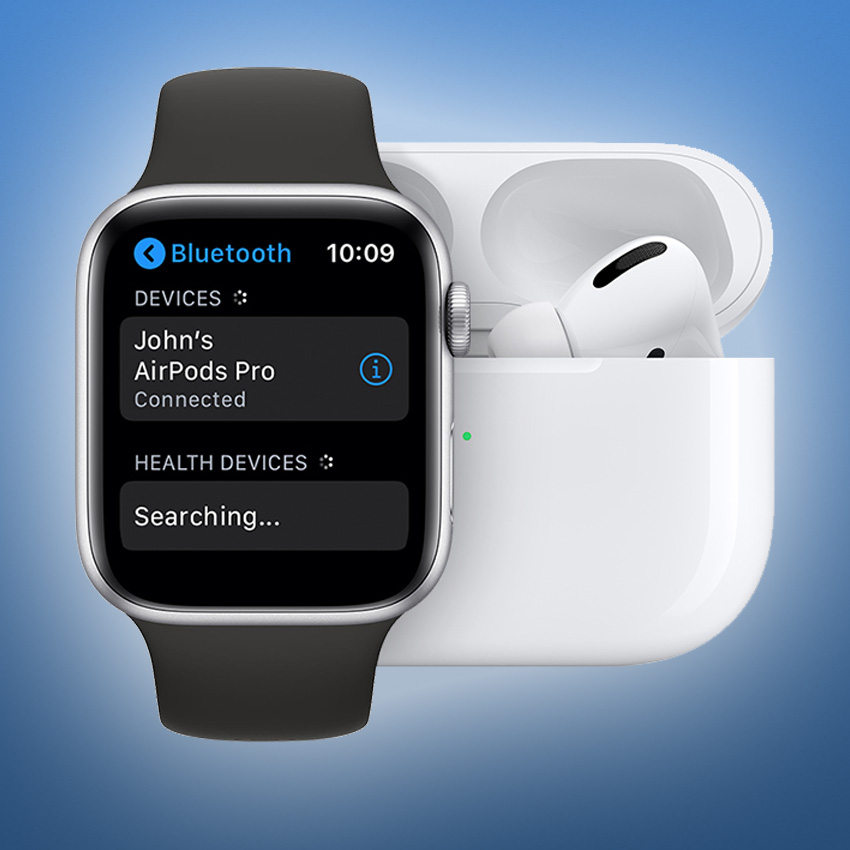 ---
Listen to Spotify directly from the watch
This is especially useful for Apple Watch LTE versions, which can stream audio directly from Spotify without needing the iPhone in the mix. It does require a Spotify Premium subscription to work, but should you have everything in place, you can go out for some exercise and listen to what you want with paired headphones.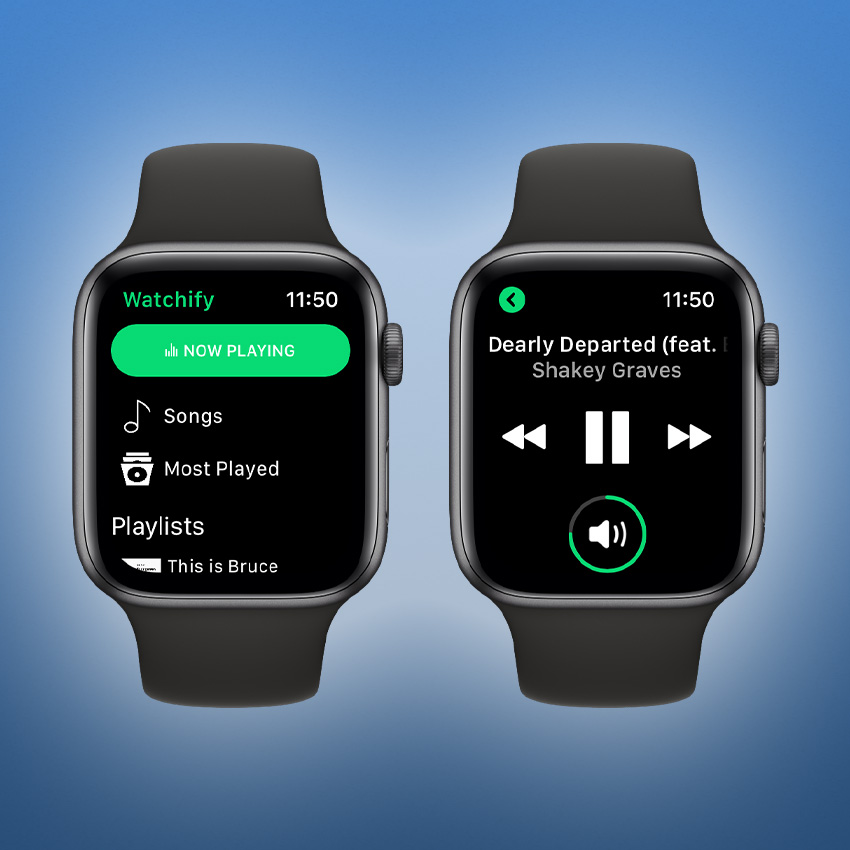 ---
Kill some time playing a game
Apple offers a growing library of games you can play directly on the watch, and they can prove to be fun ways to kill time or keep yourself occupied, no matter where you are. You can find them in the watch's App Store (on watchOS 6 or higher) or iPhone (watchOS 5 or earlier).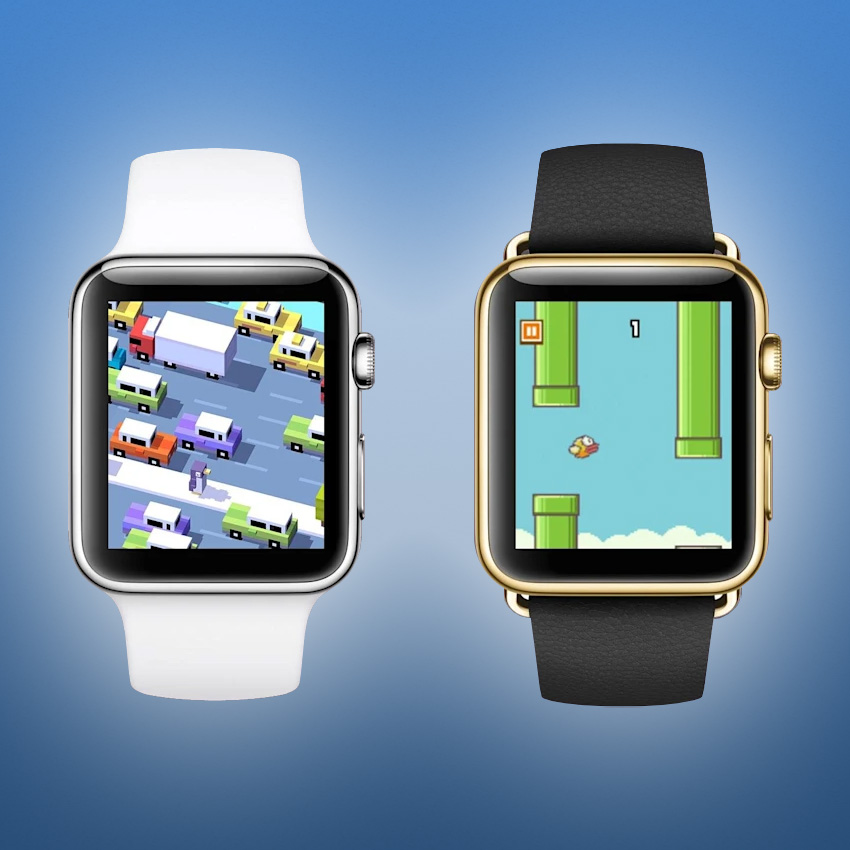 ---
Find the name of a song
It's easy enough to do this from a phone, but the Apple Watch makes it just as easy. Ask Siri on your watch to name the song you're hearing, and it will use the watch's microphone to listen using Shazam. Once it gets it, you will see it appear on your watch face. If you're an Apple Music or Spotify subscriber, you could also add the song to your library.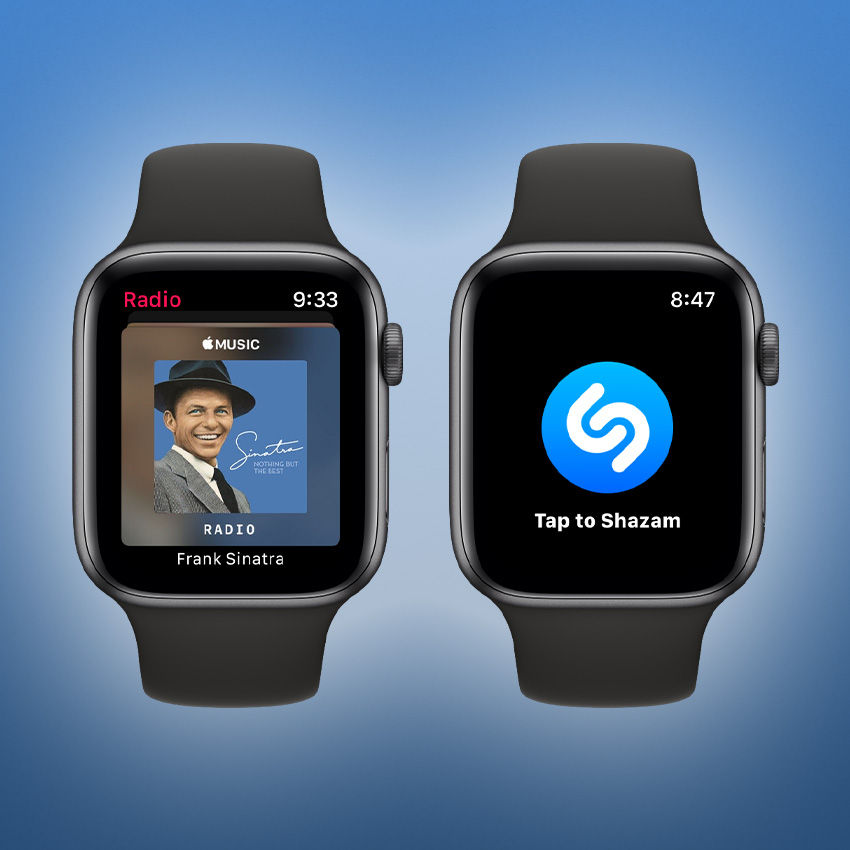 ---
Use maps to get around
If you're unsure where to go, or how to get from one point to another, you could always use the map on your watch to navigate. Starting with the Series 5, Apple included a magnetometer to help orient the Compass app, and that's a huge help when it comes to the Maps app knowing the direction you're facing. That's vital while knowing where to walk, and with that built-in to the watch, you don't have to pull out your phone to know where you literally stand.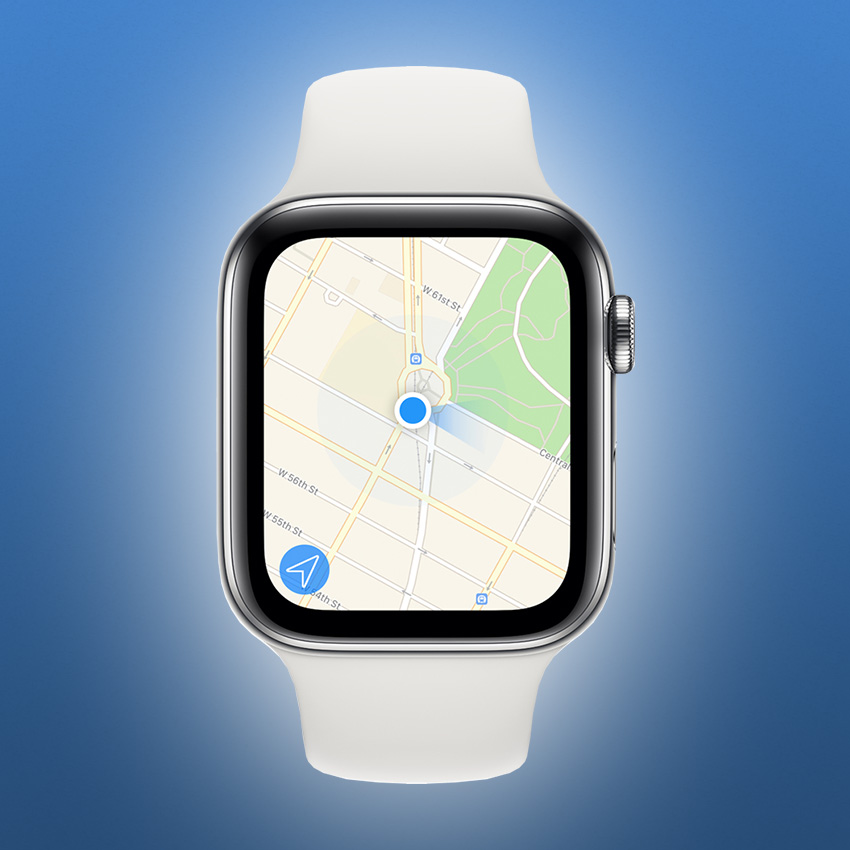 Any app that uses location or mapping will take advantage of this, too, so it's pretty versatile when you need it. There is one catch, and it pertains to what strap you use. Some metal straps may cause interference with the magnetometer's accuracy because it may confuse the strap's magnetic pull with that of the Earth's. This can apply to Milanese, stainless steel, and even other straps using metal clasps.
---
Go swimming
As far back as the Apple Watch Series 3, you could submerge the watch in water, down to a 50-meter depth. That means you can easily go for a swim in a pool, but you don't have to keep it there. If the ocean is where you prefer to get some exercise, there's no need to take off the watch. It can handle saltwater, though your best bet is to wear a silicone or rubberized band with it.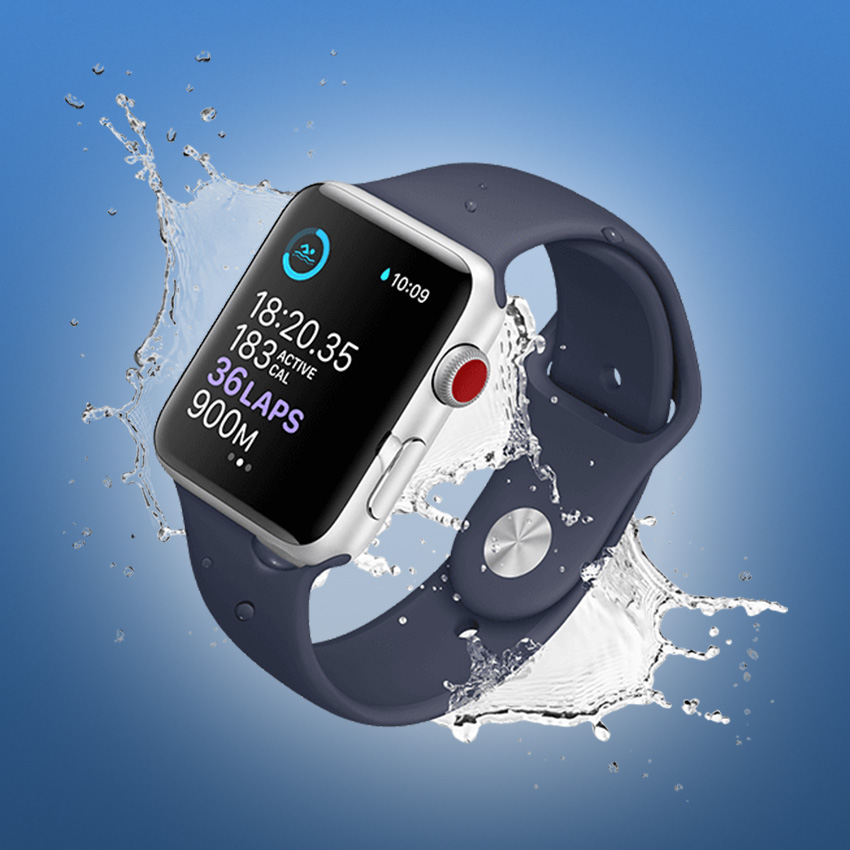 Bear in mind that the water resistance doesn't extend to taking it very deep. Despite the depth available, it won't be able to handle diving, be it scuba or otherwise. Snorkeling is fine, whereas some higher velocity activities aren't. For instance, surfing or windsurfing may be fine, but not water skiing because higher-pressure water can erode the watch's water-resistance protection.
---
Use Apple Pay and add rewards cards
Paying for anything without pulling out either a wallet or phone is super convenient, and Apple Pay is pretty widely available now. When you add your own credit and debit cards to your Apple Wallet, it's easy to make contactless payments just using your wrist. Add multiple cards, and select the one you want to pay with by just using the crown to scroll through them.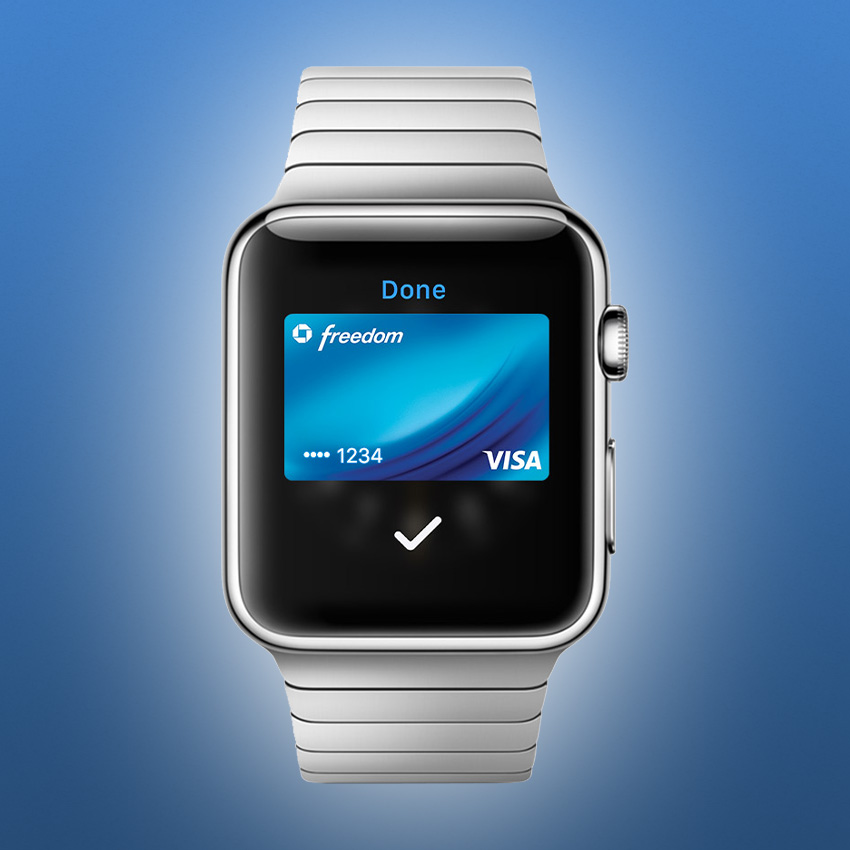 And so you don't miss out on points or rewards, you can also add those to your Wallet, and then scan them while making payments. With all the payment and loyalty cards in one place on your watch, you won't be fiddling to find anything.
---
Use Family Setup to track your kids
When Apple launched the Watch SE, it made a case for giving it to children to enable parents to keep track of them for safety and activity features. You do need cellular models to do this, but with Family Setup, you're the arbiter of what apps they can use, who they can communicate with, and knowing their location at any given time. Through that, you can get alerts as to when they leave or arrive home, as well as keep in touch whenever you need to send or receive messages with your kid.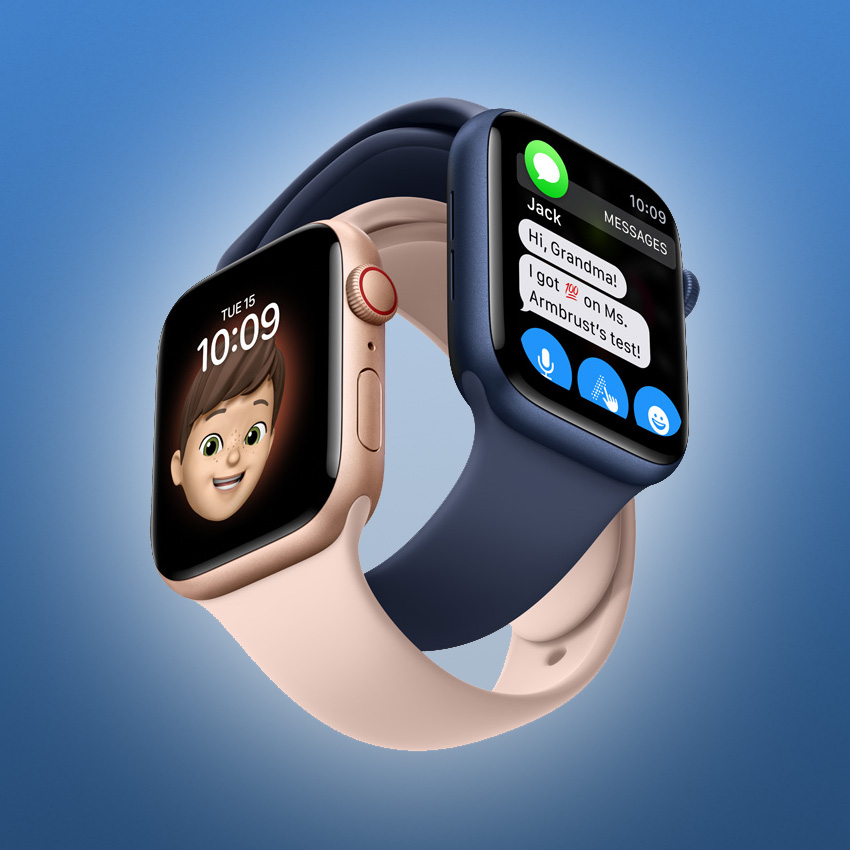 ---
Turn on the viewfinder
The Apple Watch and iPhone are tied together in a number of ways, and that includes the phone's camera. You can use the watch as a viewfinder, controlling when you take your shot, which is great if you set up the phone to snap a picture on a tripod or some other way. It's easy, too. Just open the camera app on your iPhone, then open up the Camera Remote app on your watch, and wait until the screen fills with what your camera sees.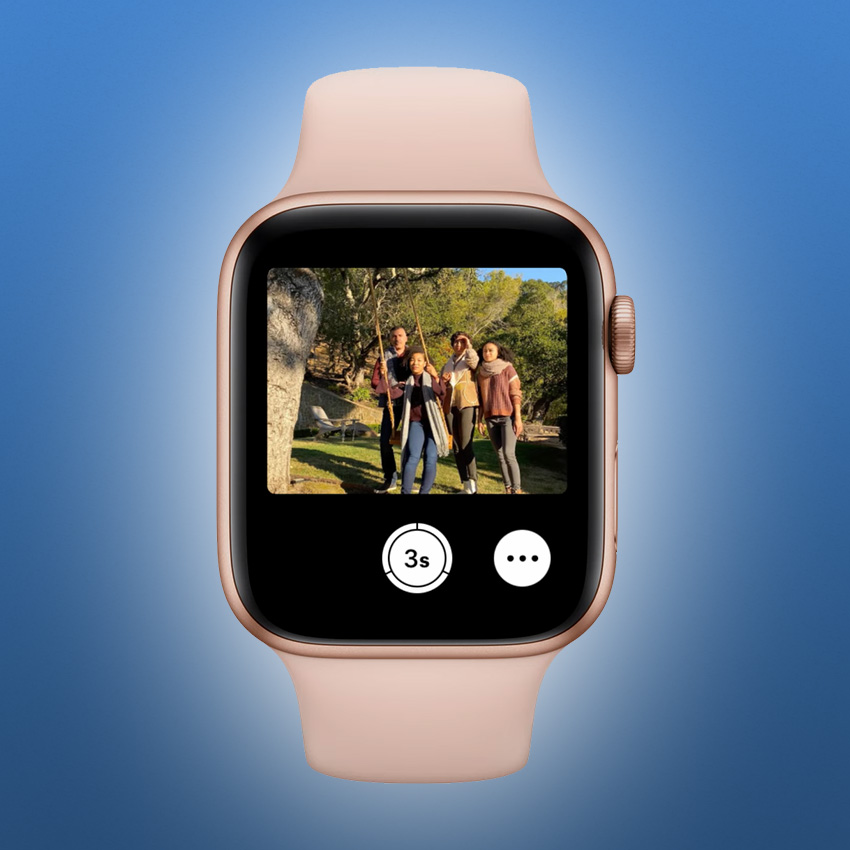 ---
Find My iPhone
This is one thing that could really come in handy in case you misplace your iPhone. The Apple Watch has Find My iPhone within it, and it's easy to use it as soon as you realize you don't have your phone. Swipe up on the watch's screen and tap the iPhone icon with soundwaves to trigger a homing alert from the iPhone to help you find it by listening for that sound. It's not as effective if you are out of range, so works best when you're certain the phone is in the same place, like at home or work, for example.
---
Take control of your Apple TV
You may not need this all the time, but in a pinch, it can be convenient. Apple enabled this as a secondary option in case you misplaced the Apple TV remote or need to make a quick change away from the TV — so long as both devices are signed in with your Apple ID. When you have your Apple TV on, open up the Remote app on your watch, tap the Apple TV button, and you should then be able to control it from your wrist.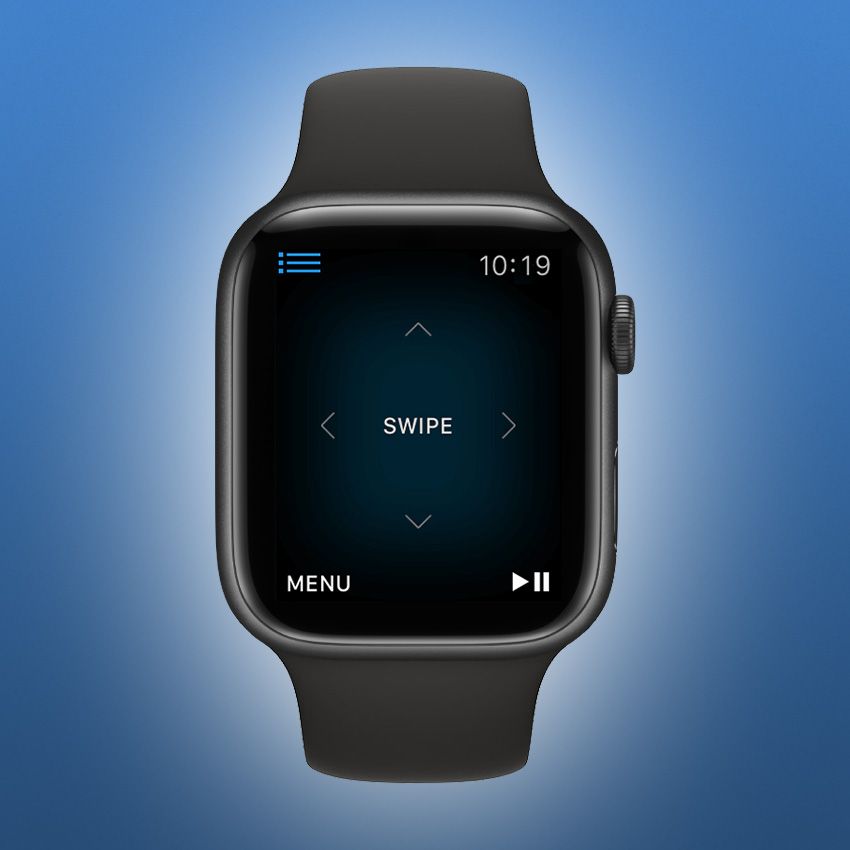 ---
Unlock your Mac computer
Sticking with the device theme, you can also tap in to your Mac (mid-2013 or later). You do need to be signed in to iCloud with the same Apple ID on both the Mac and Apple Watch. Assuming your Mac has both Wi-Fi and Bluetooth on, and you use a passcode for the watch, you can set this up by going to System Preferences on your computer and going through a couple steps to enable it in the Security & Privacy section. With everything in place, your watch can unlock your Mac anytime you want anytime you're within range.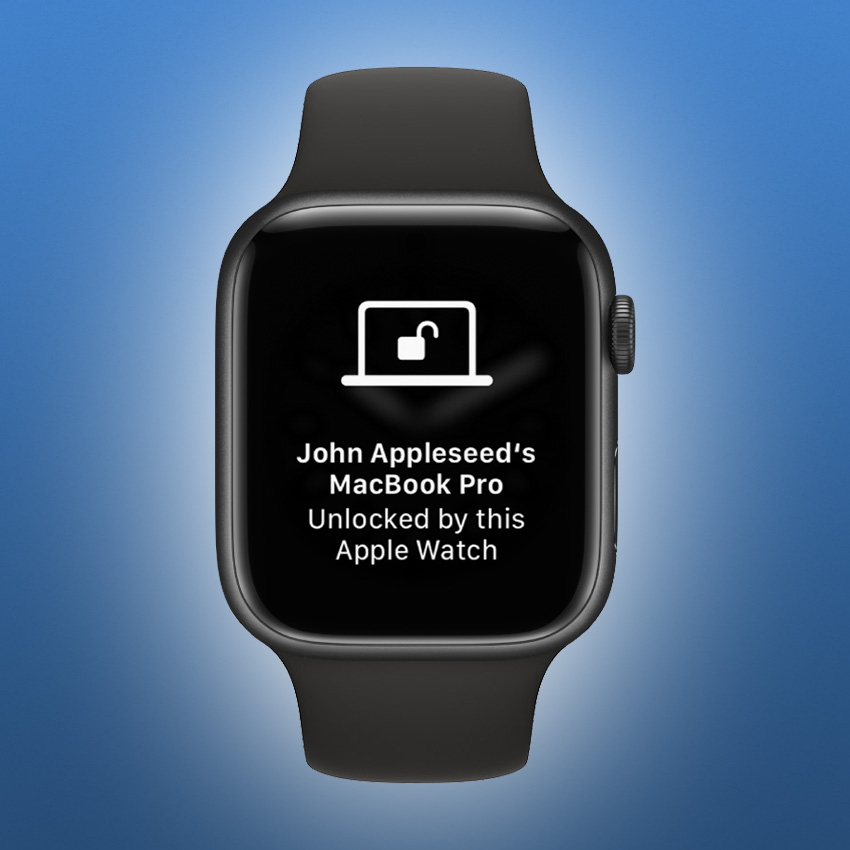 ---
Put callers on hold first
You can take calls on your watch when your iPhone isn't within reach, but if it's a call you'd rather take on your phone for more privacy, immediately put the caller on hold by tapping on the three-dot menu and selecting "Answer on iPhone" when the call rings. This will work so long as you're within Bluetooth range of your iPhone, putting callers on hold until you get to your phone to start talking.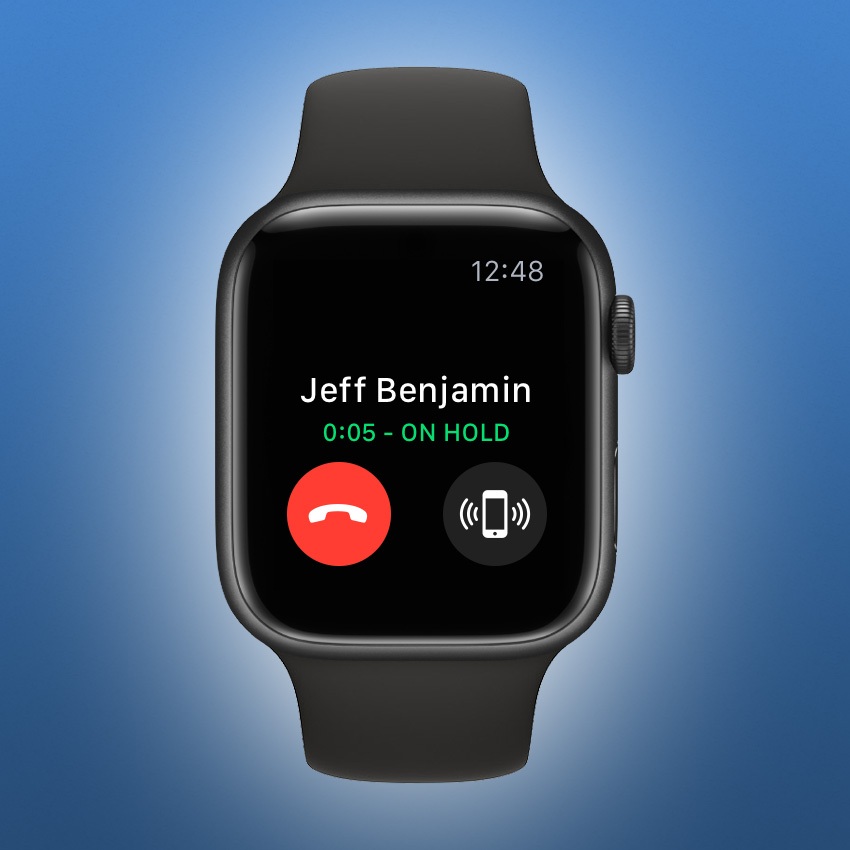 ---
Keep ears peeled for loud noises
This is a neat feature if you're concerned about loud noise that might affect your hearing. When enabled, the watch can send notifications if it detects a decibel level that might damage your ears. To do it, you can open the Apple Watch app on the iPhone, tap the Noise button, and set the limits for decibels and time duration that applies to you.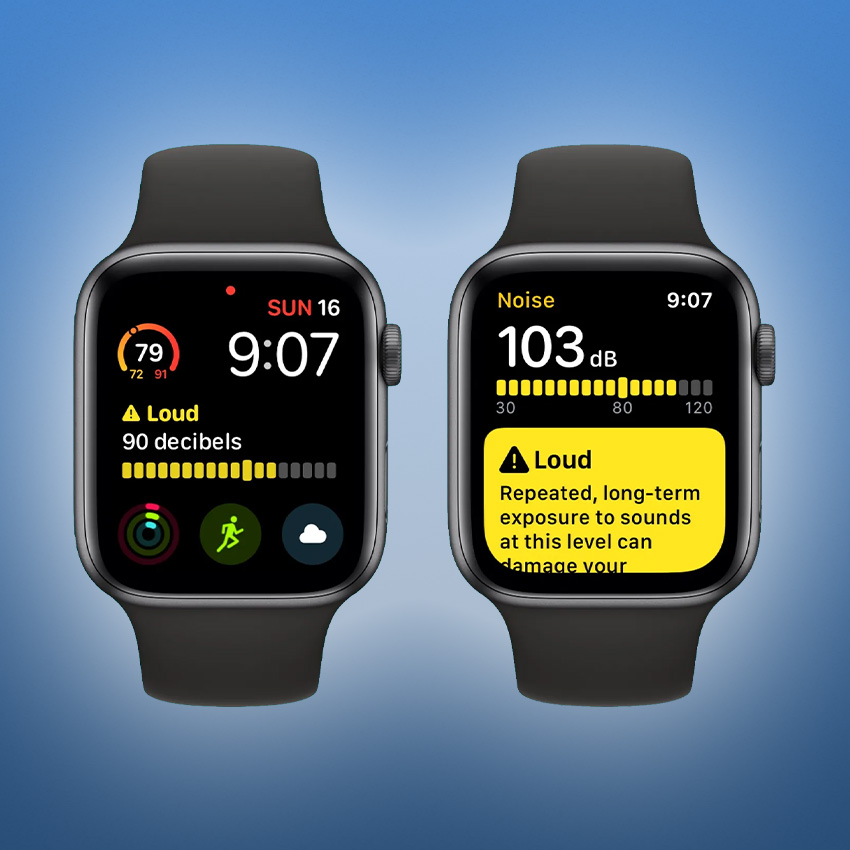 ---
This list is only a portion of what the Apple Watch is truly capable of right now, considering it's an evolving product with great software that also continues to improve. If you're looking to get an Apple Watch, don't forget to check out our installation guides.