Finding a smartwatch or fitness tracker to track your activity isn't the hard part — it's about finding the right one for your particular sport or activity. Fitness trackers are designed to provide metrics, and when it comes to running, numbers matter. Accuracy, location, useful features — they all go without saying, whether you're training for a marathon, or simply sticking to your daily routine. Garmin has made a name for themselves as a go-to for runners. Here are our top five picks for the best Garmin fitness trackers for runners that tick all the right boxes.
Garmin Forerunner 935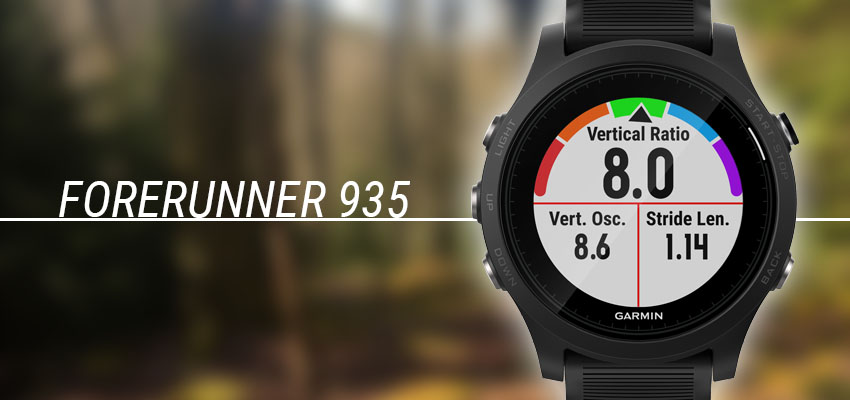 If you're looking for something for serious runners, the Forerunner 935 may be for you. Built with avid runners in mind, this watch includes a heart rate monitor, GPS, plenty of customization, and a user-friendly layout.
Four data points present themselves on the 1.2-inch (240 x 240) screen at a glance. It will tell you how fast you're going, how long you've been at it, your heart rate, and when the sun will set. It's not a touchscreen however, so you won't need to worry about smudging up the display. The buttons laid out on the outside will provide the inputs for getting around the interface.
The heart rate monitor also delivers real-time information about performance and conditioning, warnings in case you need a breather, or urging you to carry on with a brisk pace. You can customize how you want to run before even hitting pavement. Set up shorter or longer run intervals, or unique workout regimens that apply to your goals.
The Garmin Connect app complements the Forerunner 935's features, letting you build your own courses and challenge friends to compete. It also stores all the collected data for the steps, pace, and distance you've gone through, and even offers feedback for stress levels. The Garmin Forerunner 935 also has an attractive aesthetic, and you can change the watch face to match a particular strap you want to wear.
Garmin doesn't limit the Forerunner 935 to just running either — There are entire sections and features for cycling, hiking, swimming and strength training, though running is a top priority.
Battery life can last up to two weeks in watch mode, or up to 24 hours in GPS mode, according to Garmin's estimates, however those numbers can vary.
Garmin Fenix 5X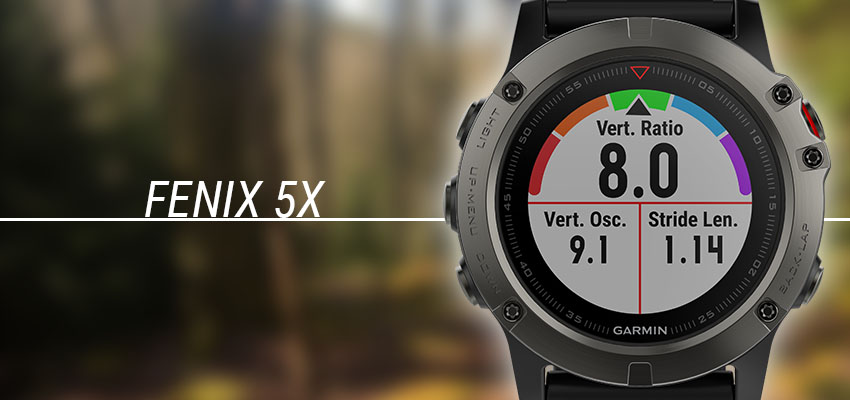 When Garmin released the Fenix 5 lineup, the Fenix 5X was positioned as the bigger brother to the Fenix 5 and Fenix 5S. While being larger than the 5S and 5X, it also packs in more features, some of which are particularly relevant to runners.
To be fair, Garmin markets this one more as a "multisport" watch, rather than primarily a running watch, but the use cases are there anyway. Big and hefty, it's laid out with as many as five buttons flanking the 1.2-inch (240 x 240) display. An optical heart rate monitor on the underside captures beats per minute passively or on-demand.
Where it gets interesting is with the full-color mapping — The watch makes it easy to plan out a running route, as it displays the terrain right on your wrist. Roads, trails, paths, lakes, rivers, mountains, and even local points of interest are labeled on the map. In lieu of manually choosing a route, the watch can also select one for you, based on the direction you want to head in.
The maps aren't exclusive to running — you can use them for any activity, as it provides a map on your wrist without having to reach for your smartphone. The key performance metrics any seasoned runner would expect are all here; Cadence, performance, conditioning, time and pace are all standard.
The general activity tracking here is fairly extensive, and battery life should also hold up well too. The Fenix 5X can last up to 12 days in watch mode, 20 hours in GPS, and you can turn on UltraTrac mode (which turns off the heart rate monitor) to boost that to a potential 35 hours.
Garmin Forerunner 235
What the Forerunner 235 may lack (compared to its more expensive siblings), it makes up for in style and personality. This watch is more than capable of doing its thing as a running aid, but doesn't include all of the extra features found in some of Garmin's more high-end devices.
That being said, this isn't a watch for casual joggers either, as serious and dedicated runners may get more out of it. Unlike the Forerunner 230, the 235 has an optical heart rate monitor on the underside, and deeper phone integration. If inspiring others via social media is something you're interested in, the 235 does make that easier. Paired smartphone notifications will come in with audio cues, should you want them.
The color display and colorful straps are nice on the outside, though the working parts on the inside are what make this device great. The Forerunner 235 tracks all your activity, and when it comes to running, it can do a fair bit, though it does rely a little more on the Garmin Connect app for many of its features. You can download workouts and routes through the watch, and built-in GPS helps keep track of where you're actually going.
Garmin rates battery life at up to nine days in watch mode, and up to 11 hours with GPS on.
Garmin Forerunner 35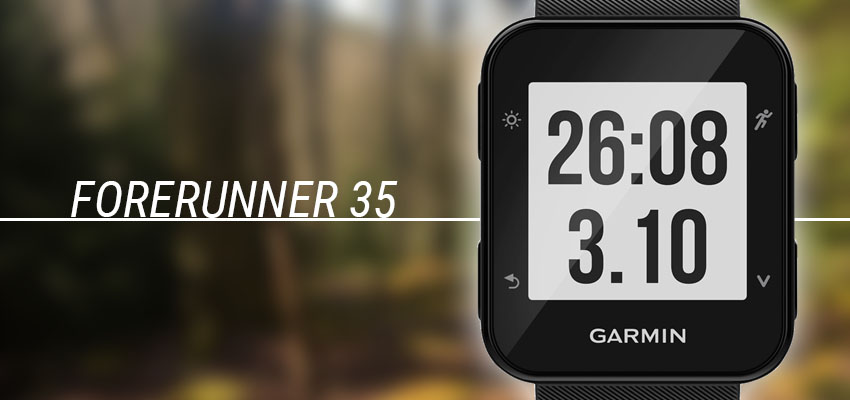 This isn't a feature-laden watch, but it isn't exactly bare-bones either. The Forerunner 35 won't necessarily impress serious runners looking for more, though it will surely keep the casual crowd connected and motivated.
For starters, it has a heart rate monitor and GPS tracking, and does a solid job of tracking the more basic metrics. You do have to use the Garmin Connect app to unlock its full potential though. Like other Garmin watches, external trackers can squeeze more functionality out of it; Get a Foot Pod, chest strap, or other compatible device to pair with the watch to get the most out your Forerunner 35.
That's assuming you want to go that far. As is, the Forerunner 35 can already track speed, distance, cadence and pace, as well as allowing you to to create your own training routines. It's not unlike what other Forerunner watches do, just not with the same level of depth and integration. If you don't need all the bells and whistles, yet still want something runner-centric, this fits that bill.
Battery life appears to be pretty good if Garmin's figures hold up: up to nine days in watch mode, and up to 13 hours in GPS mode.
Garmin Vivoactive 3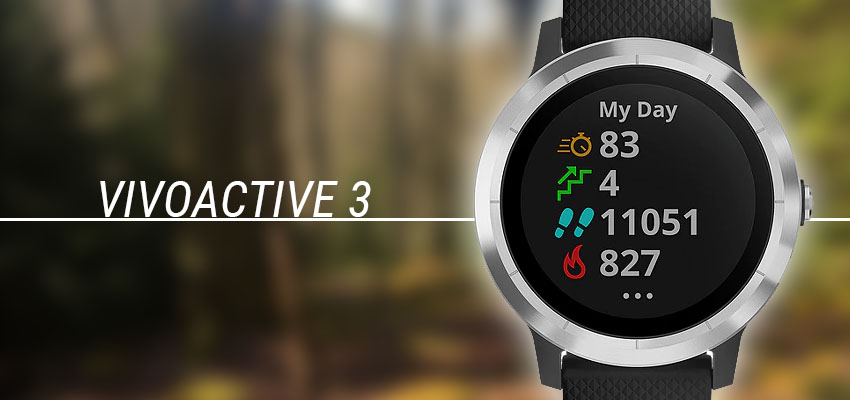 This may be as close as Garmin gets to a smartwatch with a lifestyle angle. It's flashier and more nimble than others (especially in the Forerunner line), though still nicely equipped. It is more of a general activity tracker than a dedicated running watch, yet still offers a suite of features for runners.
The built-in heart rate monitor and GPS are a great start, and more than 15 sports are preloaded on the watch. The Vivoactive 3 will track the basics like distance, pace, and time, but when you pair it with the Garmin Connect app, you get the ability to customize things. Create your own running route, or a set of exercises that include a running component. It doesn't have to be outside either, as many of the features will work just as well while using a treadmill.
The app has long shared results from other users on a quasi-leaderboard to help encourage others to meet and strive for new goals. Other apps are available via the Connect IQ Store, some of which are dedicated to running.
Garmin rates battery life at up to a week in watch mode, and up to five hours in GPS with music mode.
All of these watches were designed with runners in mind, but they are also capable of much more. Tracking all of your activity (as well as inactivity, like sleep), makes them almost indispensable for your daily routine. Next to your smartphone, this might be the most critical gadget you use.