September is always an exciting time for Apple fans, and this year was no exception. Apple held their annual end-of-summer event on September 10th, where they announced a plethora of new hardware and software, including their latest iPhone, iPad and – what we'll be looking at today – the Apple Watch Series 5.
Available in stores as of September 20th, Apple's latest smartwatch is priced starting at $399 USD for the basic 40mm model, though we were able to get the price all the way up to a whopping $1,750 USD by selecting all the highest-end options using the new Apple Watch Studio (more on that later). As you can see, the price can vary quite significantly, depending on your tastes.
---
ALWAYS-ON DISPLAY
One of the headlining features for the new Apple Watch is an always-on display, which will keep the device's screen on at all times to display the watch face, as well as some other glanceable info, depending on your layout. Any concern about the impact this will have on battery life can be put to rest, as Apple claims the same 18-hour battery life as before.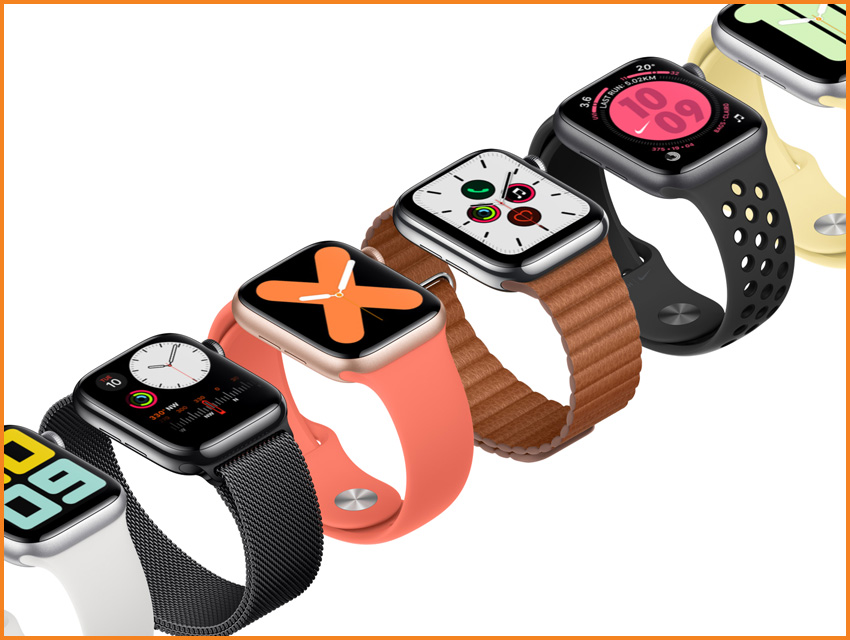 This is apparently achieved through the display's dynamic refresh rate, which will scale down from 60Hz to 1Hz while in always-on mode. The device also uses a new built-in ambient light sensor, which will adaptively adjust the display's brightness to save some power.
---
UNDER THE HOOD
The Apple Watch Series 5 features the same internal 64-bit dual-core S5 processor from the Series 4. Rather than bumping up the specs, it seems that Apple has chosen to focus on other areas for improvement, which isn't a bad thing. The device does feature a new built-in compass, which is used to show which direction you're facing in the Maps app, along with the standalone Compass app that is quite similar to to the one already found on the iPhone.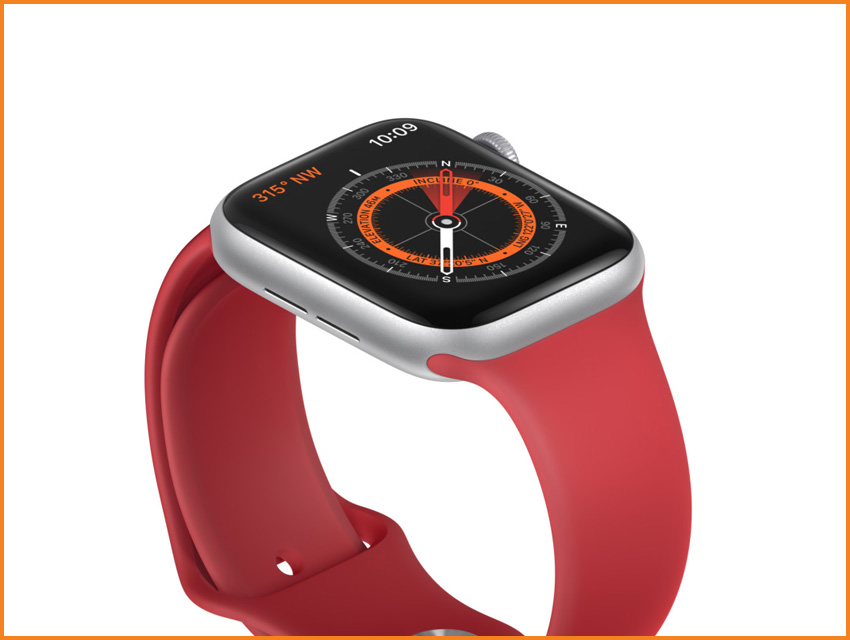 ---
APPLE WATCH STUDIO
As we mentioned earlier, Apple now lets you fully customize your watch using their new Apple Watch Studio. The case size, case material and color, as well as band style and color are all completely customizable, and the price will vary depending on your selections.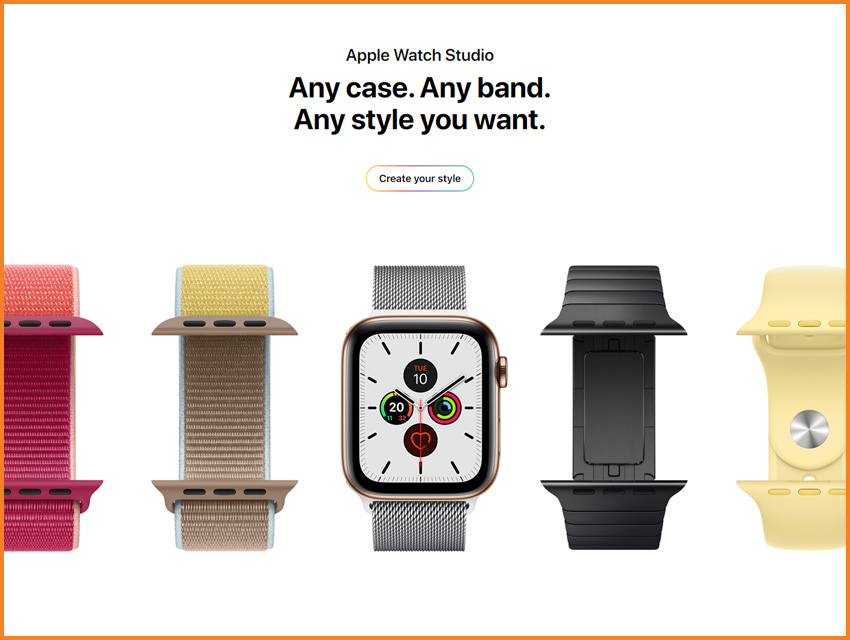 You can go with the relatively affordable aluminum case and rubber sport band if you're on a budget, splurge on the high-end titanium or ceramic case with a stainless steel link band, or perhaps go for something in the middle with a stainless steel case and Milanese mesh band– the sky (and your wallet!) is the limit here. Anyone who is upgrading to the Series 5 from an older model will be happy to know that the new device will be compatible with any and all of your existing Apple Watch bands.
---
WATCHOS 6
Alongside the new hardware is the software to go with it. On September 19, Apple released the latest version of the software that runs on the Apple Watch; watchOS 6. This update includes many new features, such as native access to the App Store from your Apple Watch, meaning that you no longer need your phone to download and install new apps.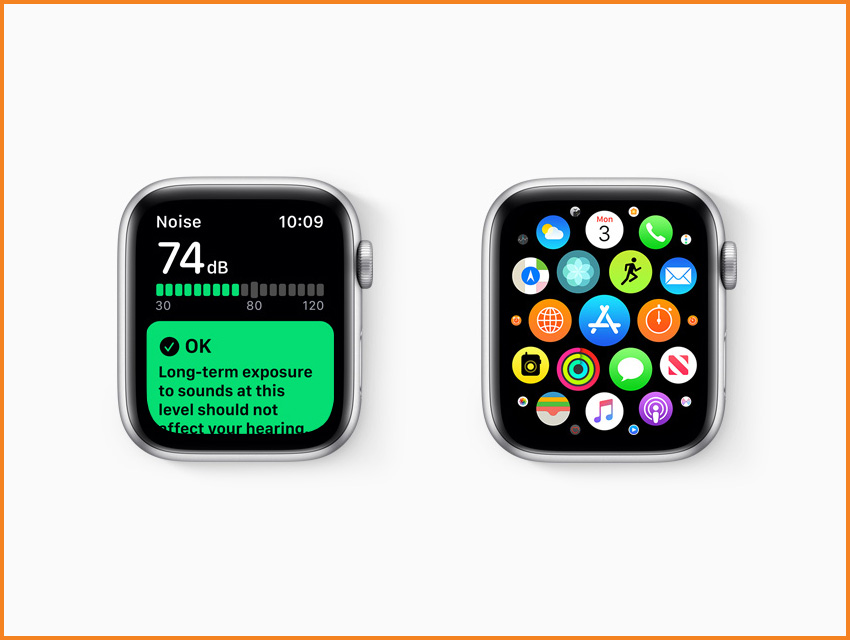 There's also a new feature that will monitor ambient noise levels, and provide a warning to the user if there is any risk of potential hearing damage. The best news regarding watchOS 6 is that it will be made available to all older Apple Watch models, in addition to the new Series 5. There is a caveat that not all features will be available on all models, but at least nobody will be left in the dust.