Fashion is cyclical – trends come and go. What's in style today will eventually be overtaken by the "next best thing," possibly returning as fashionable a few decades later. While watches are not nearly as vulnerable to changing tastes as clothes and shoes, there are definitely a few watch designs that were more popular in certain eras over others.
Right now, 1990s movies, fashion, and music are back, so we thought we'd have a look at some 1990s style watches. Many of these watches models are still around, albeit designed more in line with today's tastes. However, if you were around in the '90s and of watch-wearing age, it might be worth digging around to see if you have any left from back in the day.
---
Swatch
In 1992, Swatch produced its 100 millionth watch, illustrating just how popular these fun and affordable fashion-forward watches were in the previous decade. Swatch watches continued to dominate in the 1990s, fueled in part by collaborations with artists, limited edition series, and special models to celebrate big events.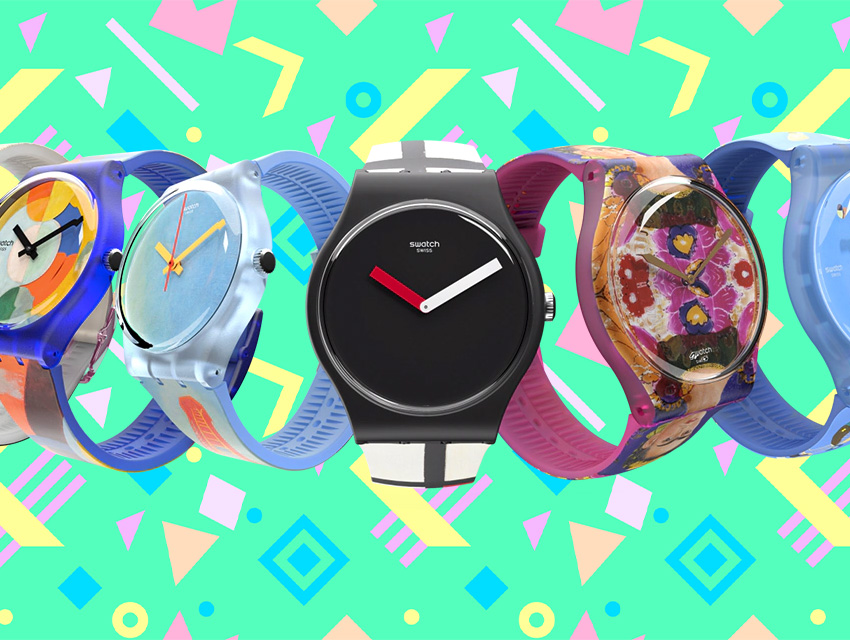 From Pop Swatch and Swatch Skin to Swatch Irony and Swatch Chrono, there was a Swatch to suit just about anyone's style.
---
Casio G-Shock and Baby-G
While Casio introduced the G-Shock line in the 1980s, it was in the 90s that these Casio watches became a phenomenon. For instance, Keanu Reeves wore a G-SHOCK DW-5600C-1V in the film Speed (1994) and Martin Lawrence wore a G-Shock DW-5900 in the film Bad Boys (1995).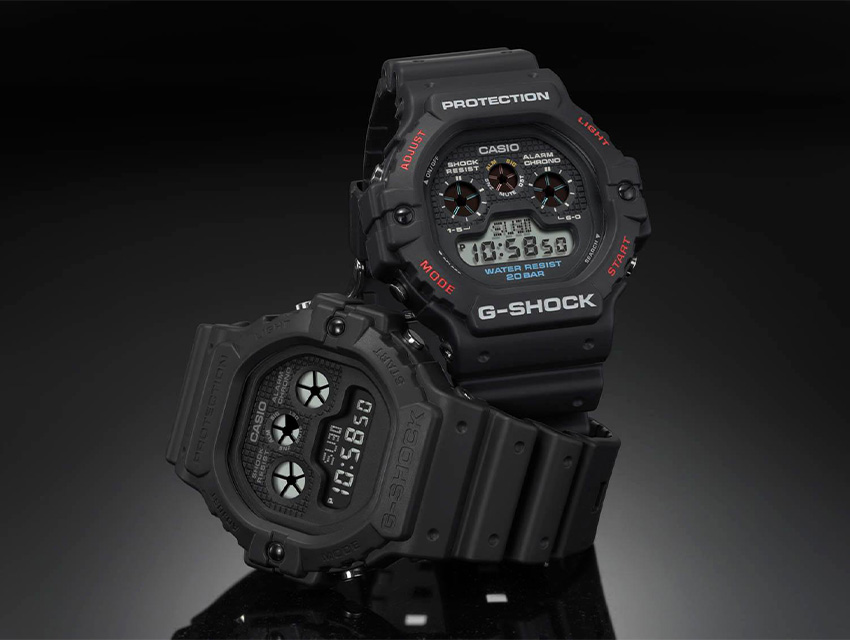 Casio then introduced the Baby-G in 1994 as the ladies' version of the G-Shock, which became a massive success. Baby-G watches were the must-have watches for girls and young women in the nineties, offering a wide range of super fun colors and designs.
---
Timex Ironman Indiglo
In the early 1990s, Timex unveiled a new night-light feature (activated by pressing on the crown) called Indiglo. While this electroluminescent backlight panel may seem quaint by today's standards, its brightness (and on-command operation) was pretty mind-blowing back then. Wearers would even use the light for purposes other than reading the time off their watch. Think navigating dark corridors, checking in on sleeping babies, and finding the right seat in movie theatres after the film started — basically how we use our phones today.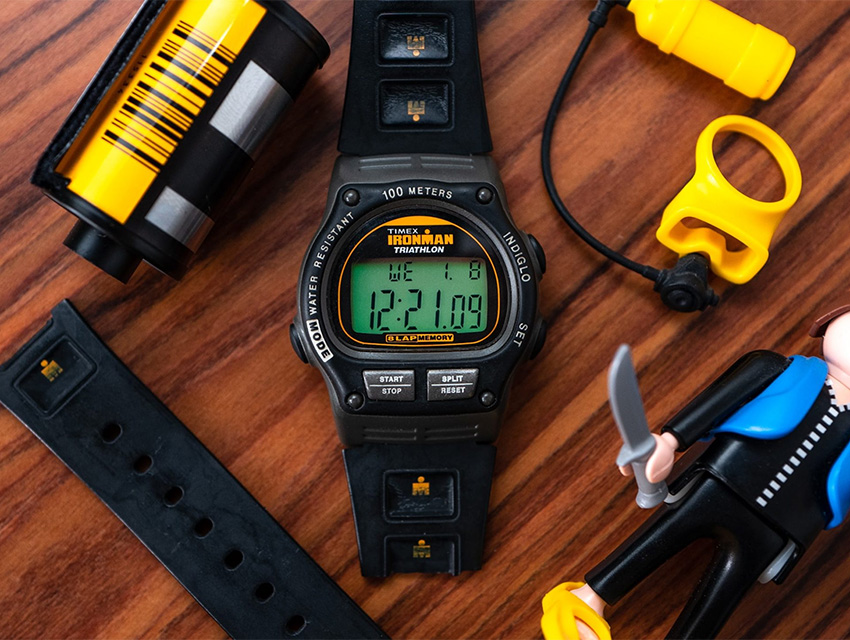 When Timex paired its already popular digital Ironman watch with the then-novel Indiglo light feature, it created a sensation. According to a 1997 L.A. Times article, the Indiglo Timex Ironman was the best-selling watch in the United States at that time. President Bill Clinton proudly wore his during his time in office.
---
Seiko Diver SKX007
Seiko was all the rage throughout the 1990s with so many great models up for grabs. However, the one that ruled them all was arguably the Seiko Diver SKX007, offering big lume energy (anything that glowed in the dark in the nineties was automatically cool) and a superb price-to-value ratio.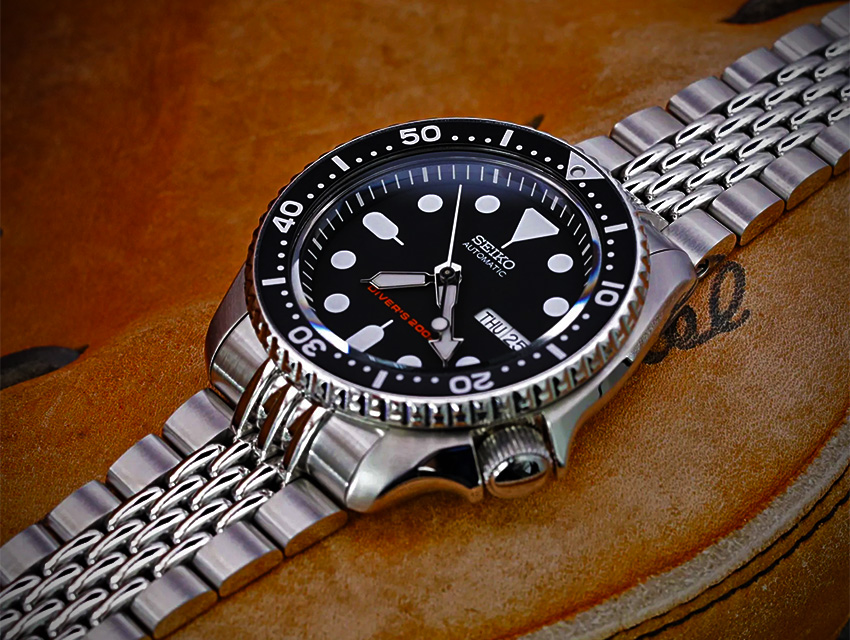 Although the SKX007 was only introduced in the later half of the nineties (1996), this particular Seiko watch (and its many sibling variants such as the SKX009) is often cited as the one model that got watch enthusiasts hooked into the hobby. Plus, it laid the groundwork for the watch modding culture, and the 1990s was all about customizing your stuff, whether jeans, Doc Martens, or school binders. The impact of this 1990s Seiko diver on the watch world at large is undeniable.
---
Swiss Army
For the outdoorsy or adventure types, Swiss Army watches (now known as Victorinox Swiss Army watches) were the ones to own in the 1990s. Associated with the famous Swiss Army knives, the watches were prized for their utilitarian vibes and durable architecture.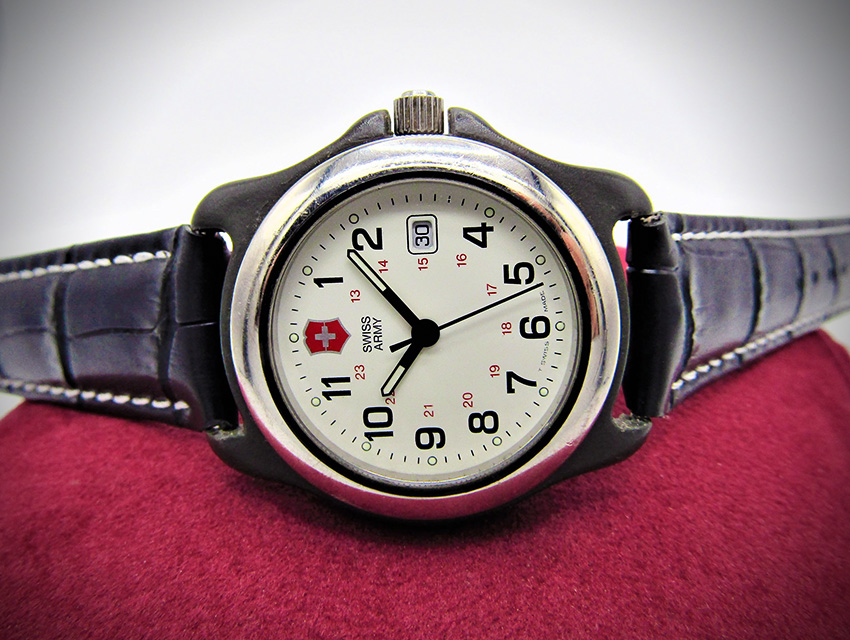 Fun fact: Fox Mulder (played by David Duchovny) on the hit 90s television show, X-Files, wore a Swiss Army watch.
---
Breitling Chronomat
Similar to other watches on this list, the modern incarnation of the Breitling Chronomat was originally released in the 1980s but the watch hit its stride in the following decade. With its big case, bold attitude, and sporty looks, the Breitling Chronomat was one of the most popular luxury 90s watches.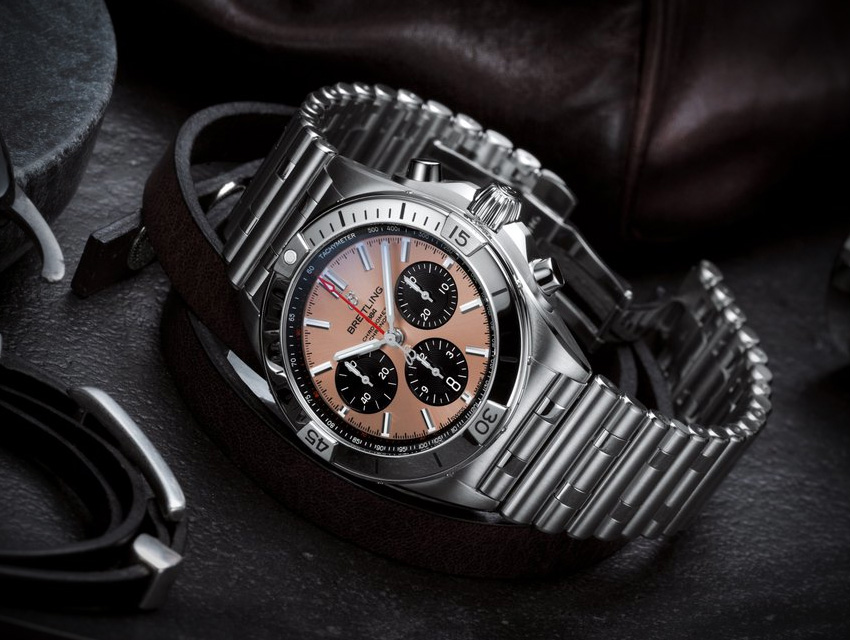 This was no doubt helped by the fact that some of the most famous people on television at the time—Jerry Seinfeld on Seinfeld, Monica Geller (Courteney Cox) on Friends, and Robert Barone (Brad Garrett) on Everybody Loves Raymond, all wore their Breitling watches on-screen as millions of viewers tuned into their hit sitcoms. Seinfeld and Cox wore their Breitling Chronomats on the famed bullet-style Rouleaux bracelets while Garrett opted for a leather strap for his yellow-dialed Chronomat.
---
Omega Seamaster Professional Diver 300M
In 1993, Omega launched what would eventually become one of its key sports watch collections – the Omega Seamaster Professional 300M (now known as the Omega Seamaster Diver 300M). The diving watch featured a unique scalloped bezel, a wave-patterned dial with skeletonized hands, a steel link bracelet, and (as its name implies) a case water-resistant to 300 meters deep. While the earliest version had a quartz-powered movement, Omega quickly expanded the collection to include automatic variants.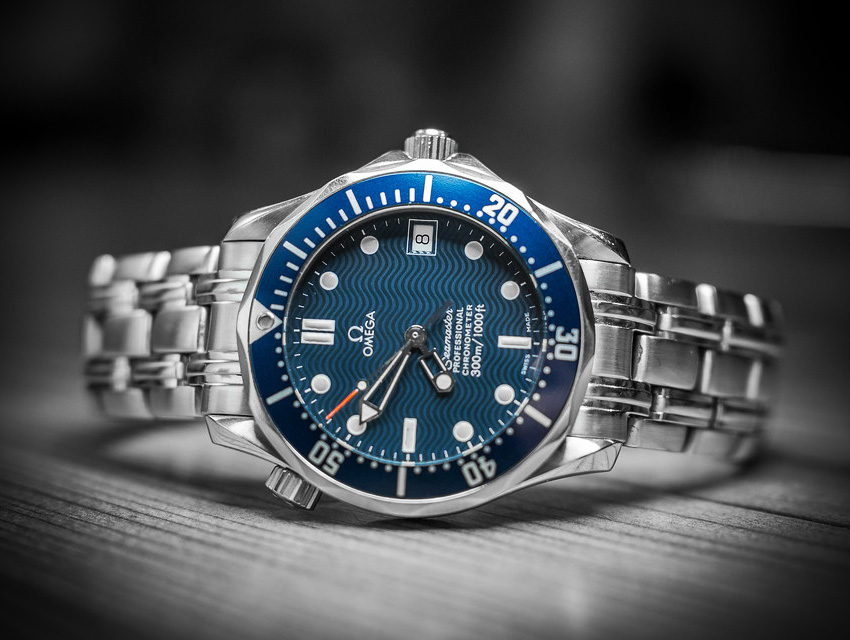 Two short years after its debut, the Seamaster Diver 300M became James Bond's official watch in the 1995 film Golden Eye, starring Pierce Brosnan. As you can imagine, the popularity of the Diver 300M soared as James Bond's watch and it was everywhere — in magazines, on TV, plastered on billboards, and of course, on people's wrists. The Brosnan Bond Seamaster was the it watch of the decade and played a large role in the future success of the Diver 300M lineup.
---
TAG Heuer S/El
If there's one watch brand that encapsulated the vibe of the 1990s, it's without a doubt, TAG Heuer. Techniques d'Avant Garde acquired Heuer in 1986 and the first collection developed by the then-new TAG Heuer was the S/El — shorthand for "sports" and "elegance."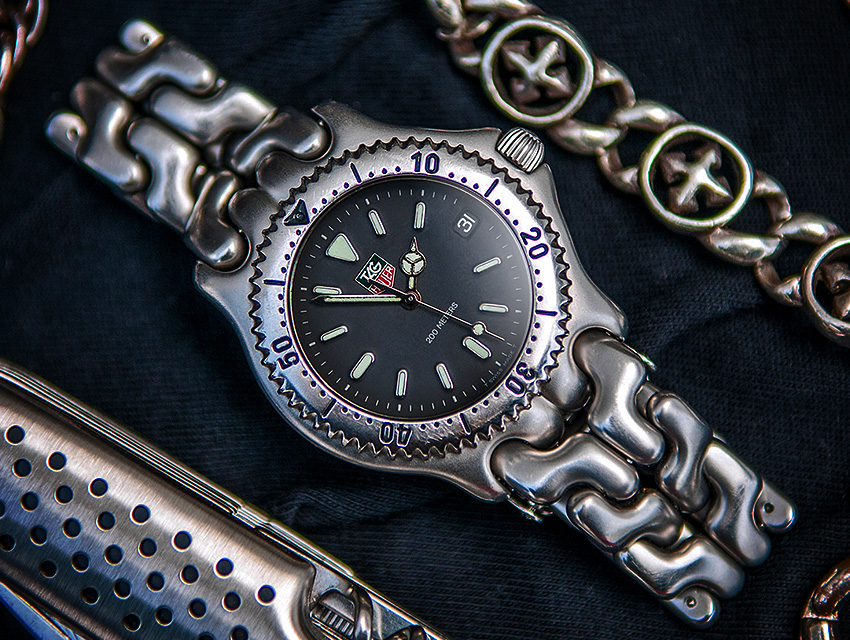 While TAG Heuer made a huge assortment of S/El models, ranging from automatic to quartz, time/date to chronograph, and steel to gold, the defining characteristic of this collection was the distinctive bracelet with s-shaped links. We also have to give an honorable mention to the TAG Heuer Kirium (introduced in 1997), which also had a unique bracelet style and is often dubbed the quintessential nineties watch.
---
If you were around during the 1990s, did you wear any of these watches? If so, do you still like these designs today, and more importantly, do you still wear them? Drop a comment below!