For some watch fans, wearing the exact same timepiece as someone else is not ideal—they would much rather wear a custom watch to express personal style. However, commissioning a bespoke timepiece was historically reserved for those with plenty of cash to spare and the right connections. Thankfully, these days the trend for customizable watches is spreading far and wide, and all types of brands, from aspirational to affordable, are offering clever ways for clients to pick and choose what they want to wear on their wrist. If you're interested in designing a tailor-made watch, here are some solid options at a range of price points.
---
Bamford Watch Department Custom Watches
Established in 2004, Bamford Watch Department made its mark on the luxury watch landscape by becoming the most renowned after-market customization service for high-end timepieces. Watch fans were arriving in droves to the "The Hive," the company's headquarters in Mayfair, London, with off-the-shelf Rolex and Patek watches in hand ready for the bespoke Bamford all-black treatment.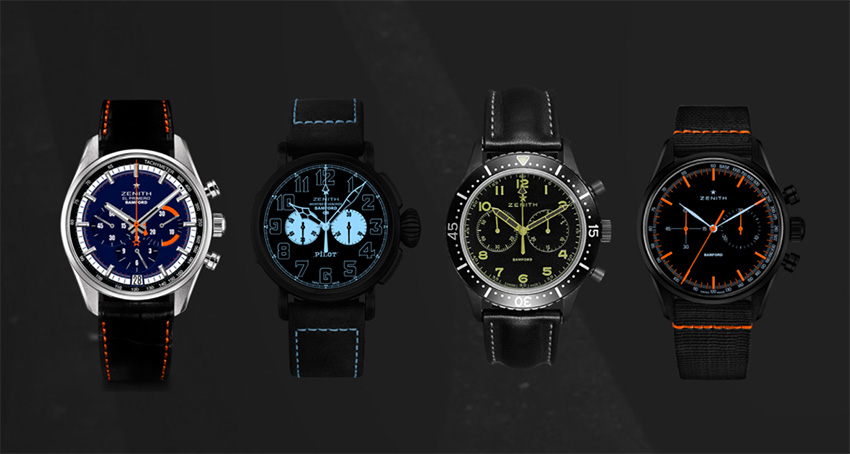 However, in recent years, Bamford has shifted its services from after-market personalization to official modifier. By teaming up with LVMH, Bamford now offers a wide collection of customizable Zenith, Bulgari, and TAG Heuer watches. With a vast assortment of metal finishes, dial designs, and accent colors to choose from, clients can take a famous watch model—such as a TAG Heuer Monaco, Zenith El Primero, or Bulgari Octo—and personalize it to fit their taste.
---
Porsche Design Custom Watches
Porsche Design wants you to "design a watch to match your Porsche" and has come out with a tool to do just that. Promising a chronograph "configurable from 1.5 million possibilities," Porsche Design takes its custom-built timepiece service seriously. Clients can use an online configurator to customize an automatic titanium Porsche Design Chronotimer Series 1 chronograph by choosing different case finishes, strap materials, and dial colors.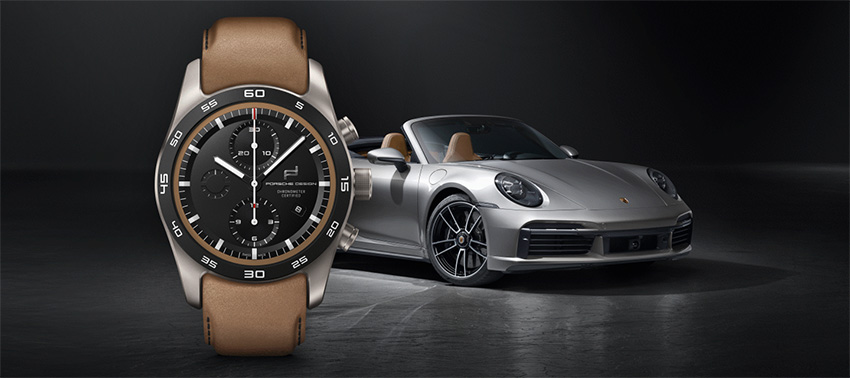 Naturally, all available configuration options are inspired by the famed Porsche 911 sportscar. Even the winding rotor of the self-winding movement can be changed up to mimic the wheel design of various Porsche 911s like the 911 Carrera S, 911 Sport RS Spyder, and 911 Turbo.
---
Christopher Ward Custom Watches
While Christopher Ward does not provide customization services for just one watch, what it does do is offer bespoke pieces for a band-of-brothers. Whether for a military unit, car club, sporting team, or social group, Christopher Ward can customize a matching watch for everyone in the crew.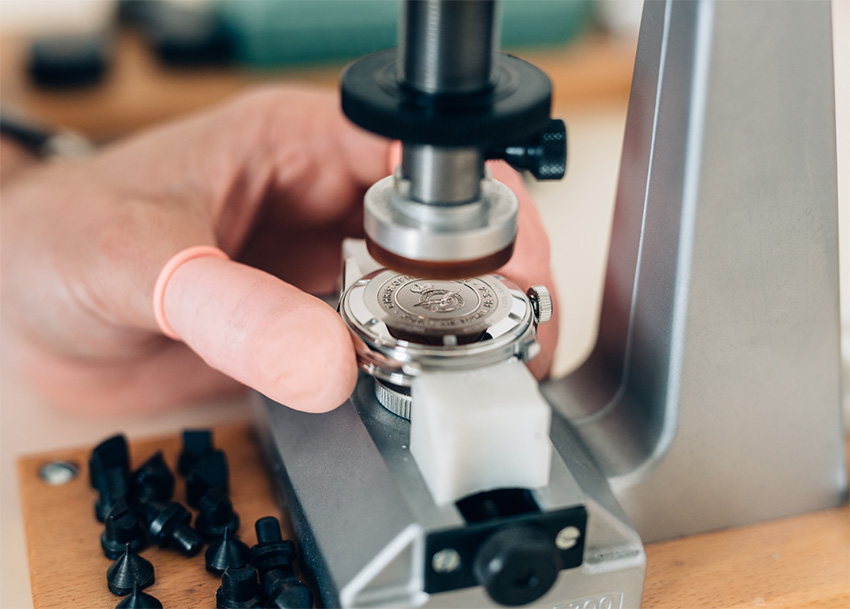 It starts with picking a model from the company's catalog, like the popular C60 Trident Pro dive watch, and Christopher Ward will then add your insignia of choice to the dial and caseback, engrave the watch with the owner's name, and package it all up in a custom-branded box.
---
Undone Custom Watches
With model names like "Speedy," "Killy," "Navi," and "Newman," Undone isn't shy about declaring where some of their watch design inspirations come from. Anyone familiar with watches will recognize some iconic design traits and familiar silhouettes throughout the Undone lineup.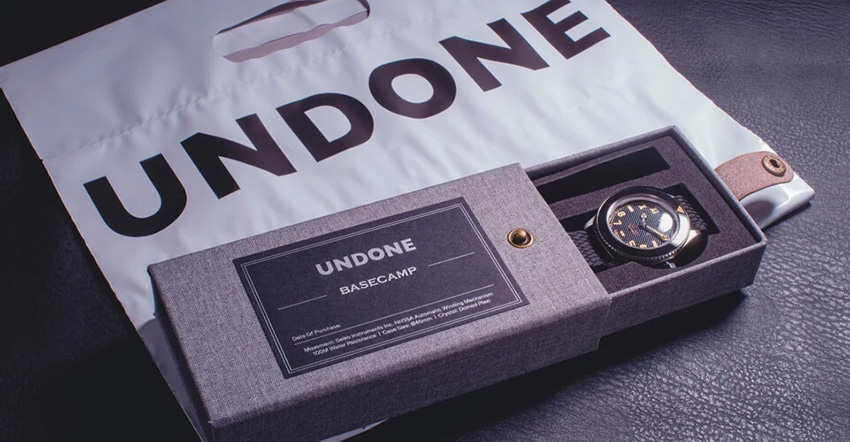 However, Undone's unique selling proposition is the ability to customize each of these models with a slew of options to create a one-of-kind watch tailored to your taste. From movement types and case metals to dial colors and handset shapes, the possibilities are seemingly endless. Plus, since price points are affordable, it's easy to add various models to your collection. Founded by a team of watch industry veterans and based in Hong Kong, Undone is quickly becoming the leading affordable custom watch label in the market.
---
Martenero Custom Watches
Based in New York and established in 2014, Martenero makes great-looking affordable automatic watches thanks to their clean lines and fun pops of color. The Ace was one of the first two models (the other being the Founder) presented by Martenero, clearly inspired by vintage aviation watches but with a range of customizable options.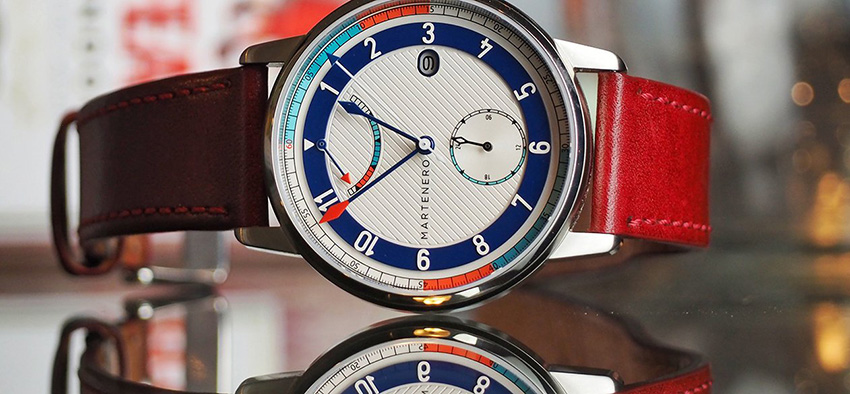 In addition to choosing between a 38mm or 42mm stainless steel case, buyers can decide on a mix of dial colors, hands, and straps to create just the right blend. Regardless of the design options, all Martenero Ace watches run on an automatic Miyota movement, have a water-resistance rating of 100 meters, and sapphire crystals on both the dial-side and caseback.
---
Nixon Custom Watches
Hailing from Encinitas, California, Nixon has served the action sports industry crowd since the late-1990s with a bevy of watches ranging from sport-specific functional watches to simple yet fashionable designs. And now, Nixon offers the opportunity to assemble a customized watch via a super easy-to-use online tool.

Starting with three base models—the classic Sentry, the minimalist Time Teller, or the Scandinavian-inspired Arrow—shoppers can decide which case color, dial design, seconds hand shade, and strap style they want with just a couple of clicks. There's even the option to add an engraving on the caseback for that extra personalized touch.
---
Timex Custom Watches
Doubling down on their affordable approach, Timex recently launched the MyTimex online tool so that customers can create their own designs with customizable cases, dials, and straps—starting at under $100!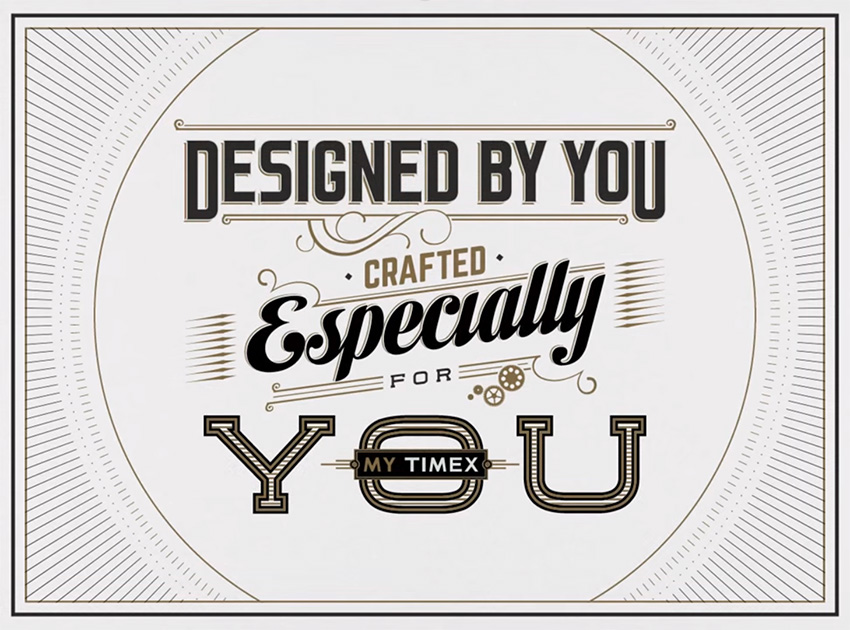 There are a multitude of popular Timex models to play around with including the Waterbury Date, the Weekender Chrono, the Scout, and more. And if you want to add Indiglo luminescence to the dial or a personal message on the caseback, MyTimex offers that too.
---
Other Ways To Personalize A Watch
Starting from a blank canvas is not the only way you can personalize a watch. Plenty of brands, like Jaeger-LeCoultre, Laco, Farer, and many others, offer the option to etch a special message, date, or logo to the case of their watches. There are also companies out there that specialize in after-market watch customization, whether it be gem-setting, intricate case engravings, or special finishes.
Of course, our favorite way to customize a watch is by simply switching out the strap or bracelet, which transforms the overall look of the piece in the easiest and most affordable way possible!
Do you have any custom watches in your collection? If not, would you ever consider buying one? Let us know what you think of this particular corner of the watch industry by leaving a comment below.