NATO and Zulu straps are both common types of single-piece watch straps, so what's the difference? That's the question we hope to answer for your today!
Although distinct, NATO and Zulu straps do share many similarities. As mentioned, both styles feature a single-piece "pass-through" or "slip-through" design, rather than the two-piece design often found on other types of watch bands. Additionally, both styles are commonly available in similar color schemes and materials, such as nylon and leather.
---
Physical Differences
The most notable physical differences between NATO and Zulu watch straps are the buckles and keepers; Zulus sport a much rounder and thicker set of hardware, whereas the NATO has thinner and more rectangular keepers, as well as a Tang-style buckle.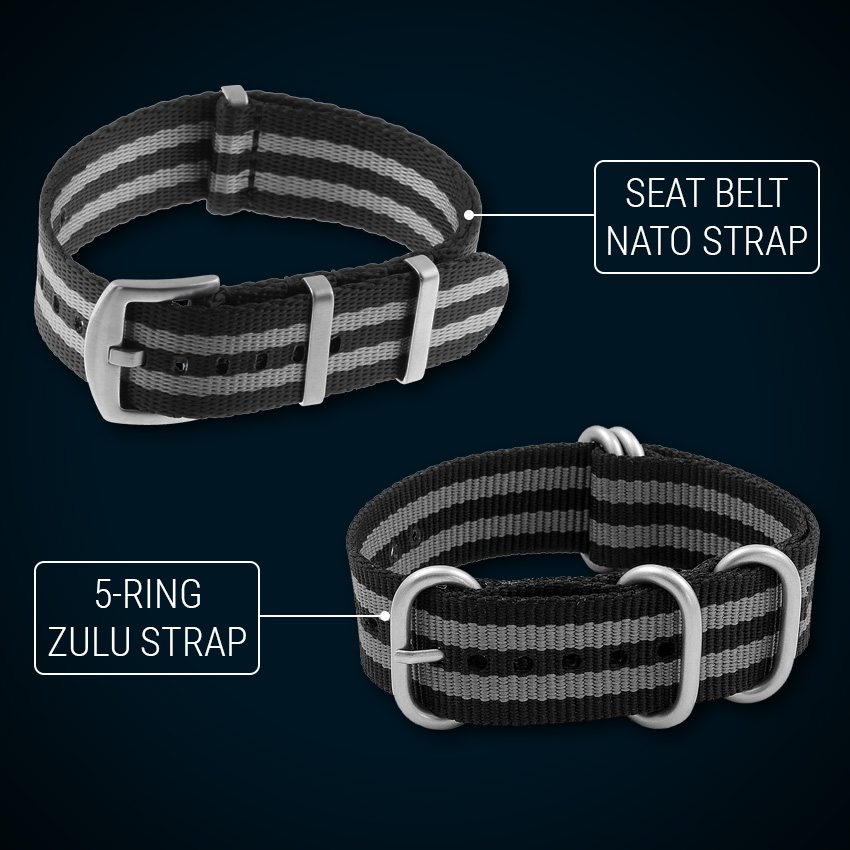 NATO straps commonly include an additional piece of material on the underside, which serves to keep the watch on your wrist, should one of the spring bars break or come loose. Some Zulu straps include this feature as well (known as 5-ring Zulus), whereas others do not (known as 3-ring Zulus).
---
A Brief History
The history of the NATO strap begins in the early 1970's when the British Ministry of Defense made these straps standard issue. The 'G10' nickname associated with NATO straps is a reference to the G10 form that had to be filled out in order to get one.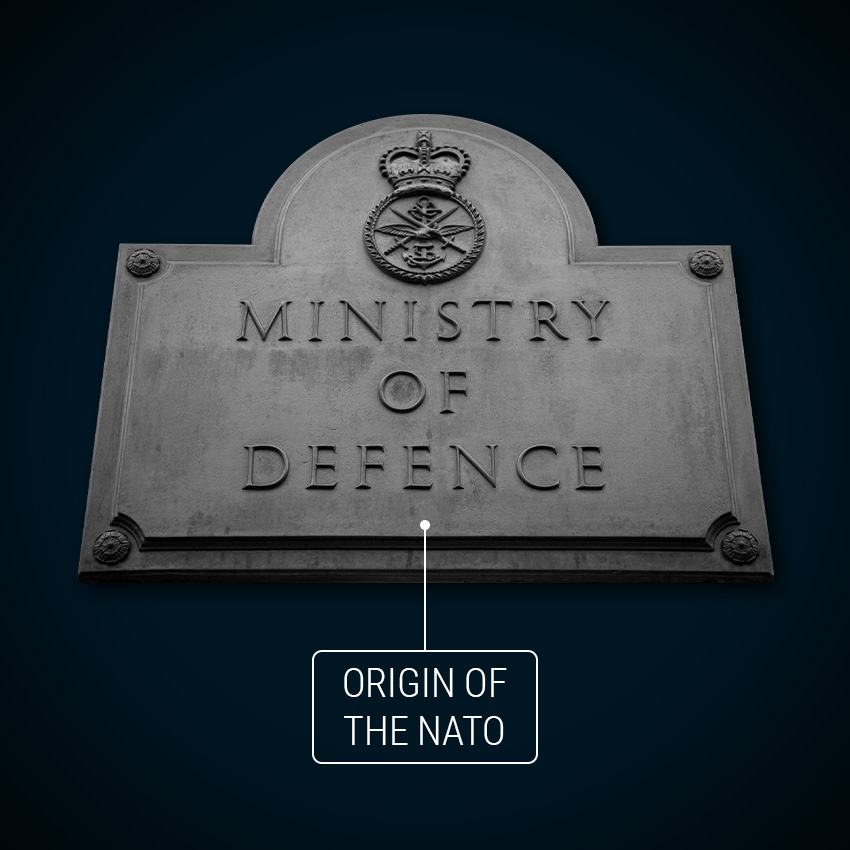 Although Zulu straps don't have a well-documented military history, it is thought that they were inspired by pre-NATO single-piece straps such as the RAF (Royal Air Force) straps, similar to the one famously worn by Sean Connery's James Bond in Goldfinger.
---
Are you sporting a NATO or Zulu strap with your watch? Let us know in the comments, and don't forget to check out our NATO strap installation guide!