As one of the most recognizable luxury goods ever made, Rolex watches are famously expensive. However, if you're a savvy shopper, there are still some Rolex deals to be had if you know where to look. While Rolex watches are never cheap—the most affordable ones start in the low thousands—some models are notably less expensive than others.
If you're thinking about purchasing a Rolex watch, there's a current anomaly that you have to keep in mind. Due to incredible market demand, coupled with limited supply, many Rolex watches would be less expensive to purchase at retail than buying the same model pre-owned in the secondary market. However, the challenge is finding certain models (particularly stainless steel sports watches) at authorized dealers (AD)—you simply can't. If you visit a Rolex AD, chances are you'll be met with mostly empty display cases with a few gold and diamond dress watches or smaller ladies' watches staring back at you. While there are rumors of "waitlists" and certain tactics to get your hands on popular Rolex watches (such as spending thousands of dollars on the boutique's slower-moving inventory), that's a discussion for another day altogether.
So, as we outline the cheapest types of Rolex watches to buy below, we'll be comparing retail prices with actual market prices. We'll also cover a few discontinued models that can only be sourced from the secondhand market.
---
Rolex Oyster Perpetual
The Oyster Perpetual is Rolex's current entry-level model that offers two of the brand's most important innovations: a water-resistant "Oyster" case and a "Perpetual" automatic movement. While the Oyster Perpetual was previously offered in various metals and with different bezel and bracelet styles, these days, Rolex's cheapest watch (at retail) is exclusively made in stainless steel and paired with a smooth bezel and Oyster bracelet. There are, however, several sizes available within the Oyster Perpetual lineup, in addition to many dial color options.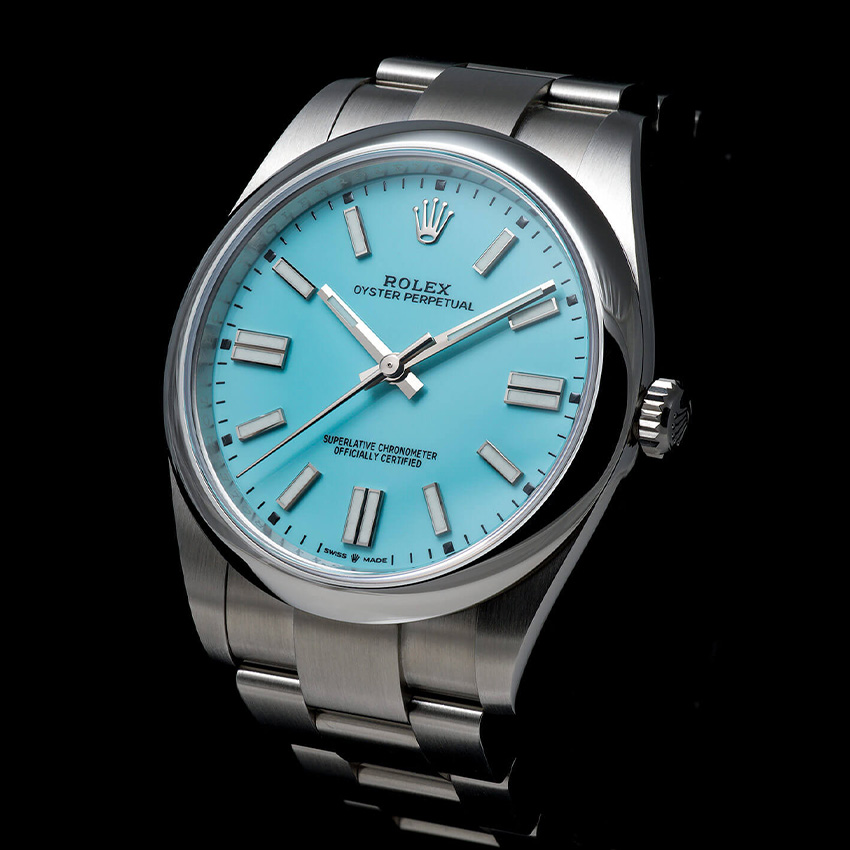 Manufacturing suggested retail prices (MSRP) start at $5,100 for the smallest 28mm Oyster Perpetuals and top out at $5,900 for the largest 41mm Oyster Perpetual models. Yet, ever since Rolex released the newest-generation line with a slew of new dial colors back in 2020, the demand has driven market prices up. For example, pre-owned Oyster Perpetual watches with popular colors like turquoise and yellow can sell for three times the MSRP. However, if you look at older used versions of the Oyster Perpetual with 34mm cases, prices normally range from around $3,500 to $5,500.
---
Rolex Air-King
While most of Rolex's watch models have stayed relatively consistent in terms of design over the decades, the Air-King is one watch that has gone through a radical transformation in recent years. The current Rolex Air-King sports a 40mm stainless case, fitted with a matching steel Oyster bracelet. The dynamic black dial is home to a mix of hour markers (at 3,6, and 9), an upside-down triangle (at 12), and minute markers (for the rest of the spots), as well as a green and yellow Rolex logo. This contemporary Air-King retails for $6,450, but expect to pay well over $8,000 for a pre-owned version.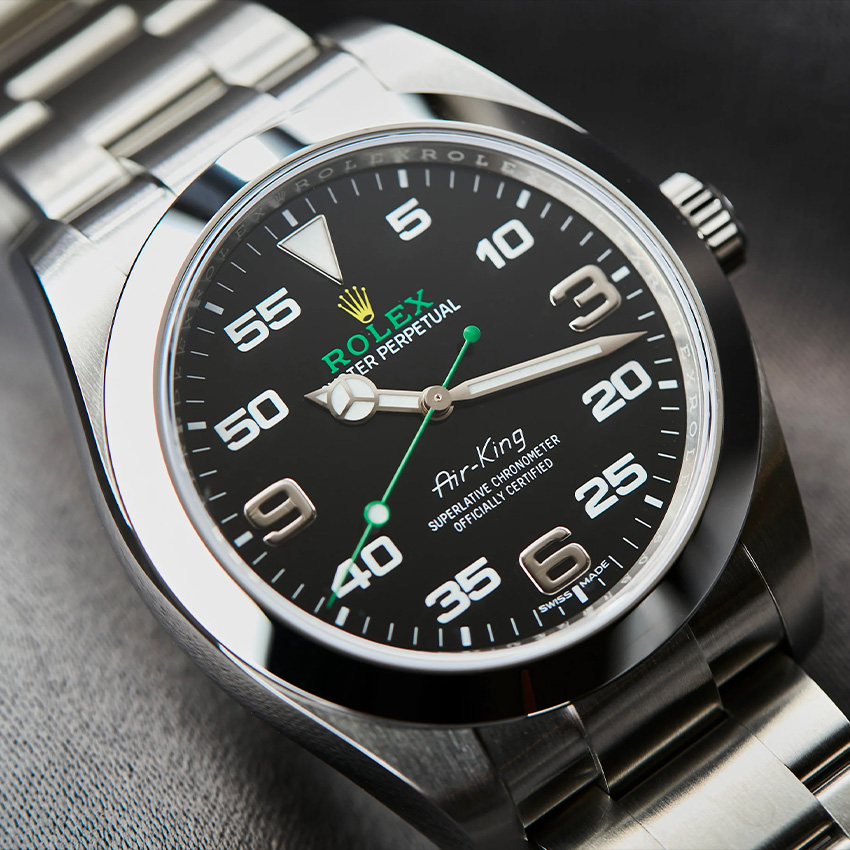 Conversely, old-school Air-Kings are much more understated, featuring 34mm steel cases and more often than not, simple light-colored dials with baton hour markers. The Air-King ref. 5500 (which was produced from the mid-1950s until the late-1980s) is one of the most affordable Rolex watches in the pre-owned market right now, typically ranging from $3,000 to $4,500.
---
Rolex Date & Datejust
The classic Datejust is by far, Rolex's most varied collection. Not only are Datejust watches offered in a range of sizes for men and women, but they are also available in a slew of metals including all-steel, all-gold, two-tone steel and gold, and platinum. In addition to fluted bezels, smooth bezels, and gem-set bezels, there are also plenty of bracelet styles to choose from. Retail prices for the latest Datejust watches start at $6,500 for the Lady-Datejust 28, $6,600 for the Datejust 31, $7,050 for the Datejust 36, and $7,650 for the Datejust 41.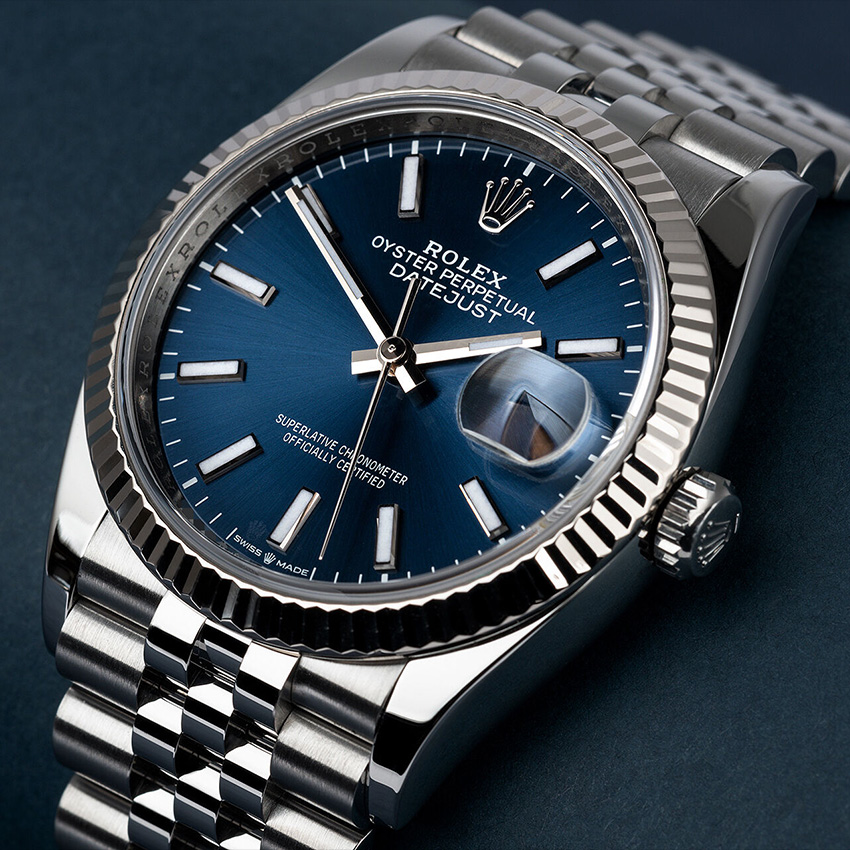 Aside from the variety, the Datejust is also one of Rolex's longest-running models (introduced in 1945); therefore, there are plenty of choices in the secondhand market at lower prices. For a vintage model, the Datejust 36 ref. 1601 is a good option with prices starting under $5,000 for all steel or two-tone and steel variants. Related to the Datejust is the now-discontinued Rolex Date watch, which is smaller at 34mm and pre-owned prices start at around $3,500. Lady-Datejust and Date watches cost even less and you can find examples at less than $2,500 in the secondary market.
---
Rolex Cellini
Unlike the Oyster range of watches, which are known for their water resistance and durability, the Cellini is a line of dressier Rolex watches that offers a wide variety of shapes and sizes. Although the newer Cellini watch models (introduced in 2014) are some of the most expensive in the brand's catalog, the older manual-winding Cellini timepieces with time-only dials and leather straps offer plenty of value considering how much they cost.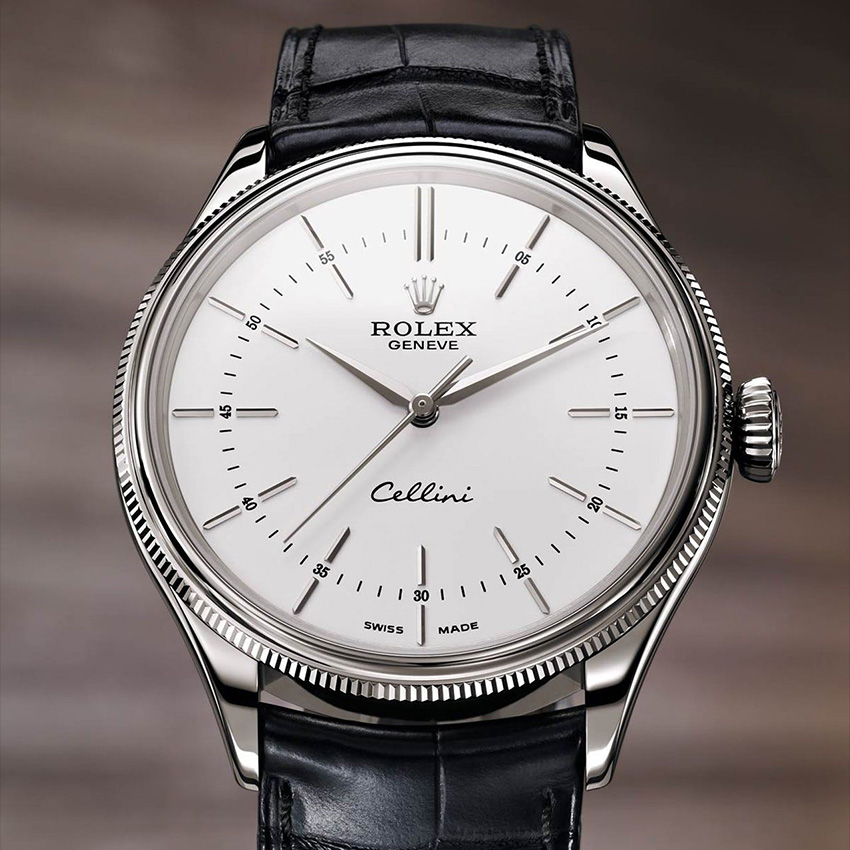 For instance, Cellini watches are exclusively made in gold; yet, you can buy a pre-owned vintage Cellini for less than $3,000—an absolute bargain for a gold Rolex watch! Although Cellini watches aren't as popular as Oyster watches, they are a great option if you're looking for a top-notch classic dress watch at a reasonable price point.
---
Rolex Oyster Precision & Oysterdate Precision
The Oyster Precision and the Oysterdate Precision are vintage Rolex watches that are no longer part of the current collection. They are both manually-winding watches, which emphasizes their old-school nature. The Oyster Precision is a time-only model while the Oysterdate has—as its name suggests—a date window, complete with a Cyclops magnification lens on the crystal. Both models have 34mm cases and although there were a few examples made in gold, the vast majority are fashioned from stainless steel.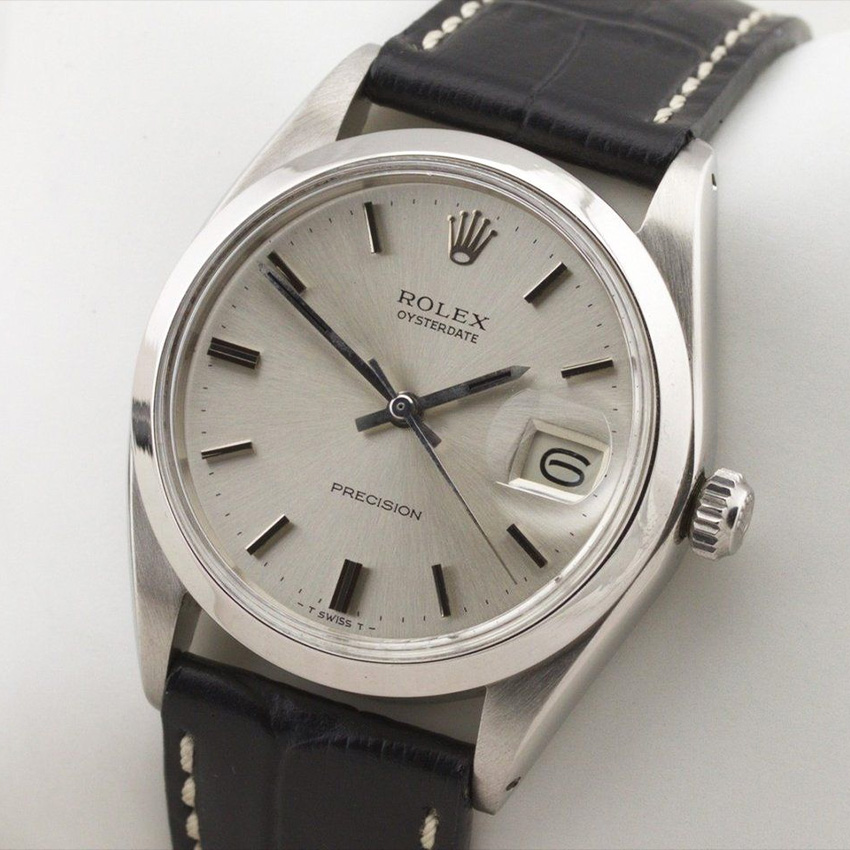 The Oyster Precision and the Oysterdate Precision are some of the cheapest Rolex watches you can buy pre-owned, starting at less than $3,000.
---
As we've illustrated, it is still possible to get your hands on a Rolex watch that won't break the bank. It's a matter of browsing through older, smaller, and simpler models that are overshadowed by larger, feature-packed, and popular. A notable benefit of older pre-owned Rolex watches is that they have lug holes in the cases, which makes switching out straps significantly easier. As you know, changing a watch strap is a simple and affordable way to revamp the look of a watch—therefore, you can get even more value out of a cheap Rolex watch by collecting different straps for it.
Do you own a well-priced Rolex watch or are considering buying one? Which one is your favorite? Let us know in the comments below.