When you bought your Apple device you probably put a lot of thought into the band that came with it. Let's face it, we love the Apple Smartwatch for its function, but we can't forget how important to us the look of it is as well. Since Apple is known for its sleek and simple design, a great portion of the device's personality comes, not only from the case material, but from the band that's attached to it. If you are looking for a change to the strap that came with your device, read on for 7 ways to completely refresh the look of your Apple Smartwatch…
Silicone Rubber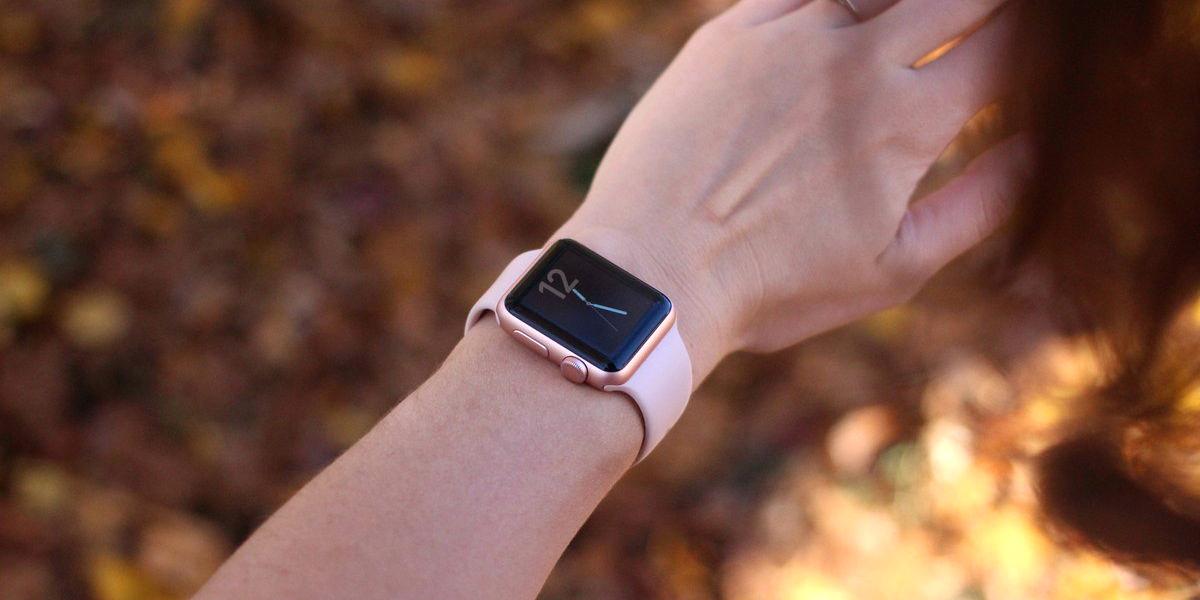 (Image: Serenity Caldwell @iMore.com)
This sleek and sporty option can be purchased as an aftermarket replacement, perfectly fit to your Apple device. The color selection is what makes this most exciting. You can get a brand-new silicone strap in almost any color you can imagine to match your mood or outfit. The band attachment is seamless with no visible adapters, so these bands will work with all case finishes. In addition, they are very affordable so you can go ahead and stock up!
Perforated Sport Strap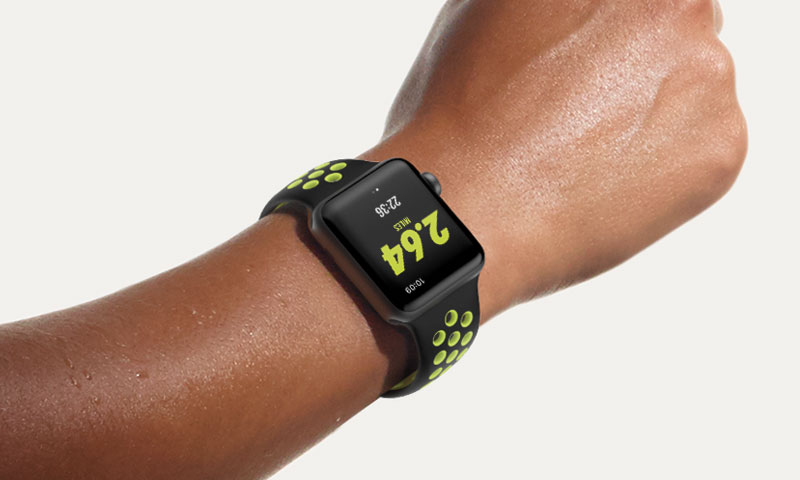 (Image: Apple)
These NIKE inspired perforated silicone bands are the sportiest of options. Get gym ready by opting to match your workout gear to your two-tone strap. Don't be afraid to sweat it out as the perforated holes will provide optimal ventilation and breath-ability for your wrist when you need it most. With their vented design and two-tone color options, you can look cool and stay cool all at once!
Mesh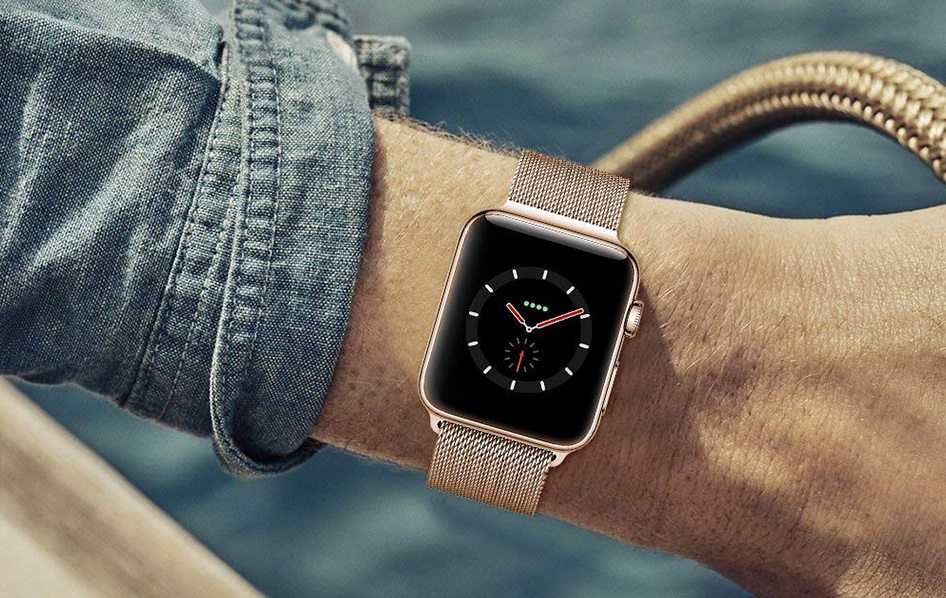 (Image: gadgets4geeks.com)
The Milanese mesh band gives your watch a classy modern look. Made from high quality mesh stainless steel, these bands are super versatile. They won't show scratches, you can get it wet, and they are very easy to attach with their magnetic loop closure.  Match the strap color to your device's case finish for a seamless look.
Leather Loop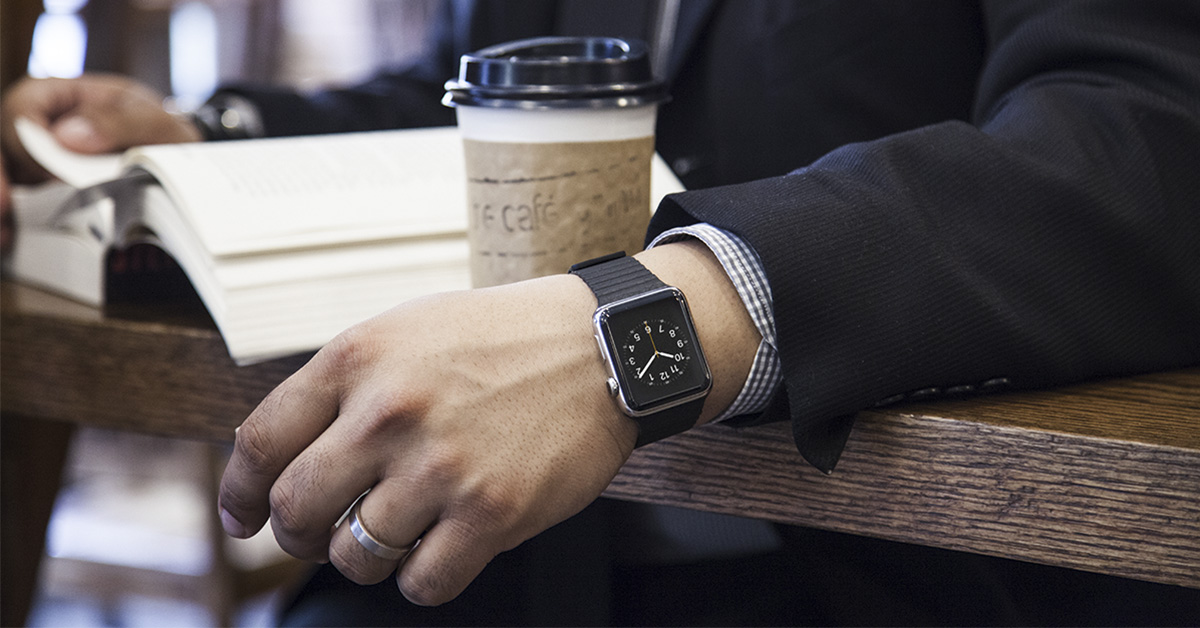 (Image: gineersnow.com)
The leather loop is another beautiful option which gives your Apple device a mix of classic leather and a truly modern design. This look is one you can wear from the office to evening. You can get it in a variety of classic leather colors and match it to your shoes, belt, handbag or mood. The simple magnetic loop closure makes this a band you will love to put on your wrist.
Nylon Strap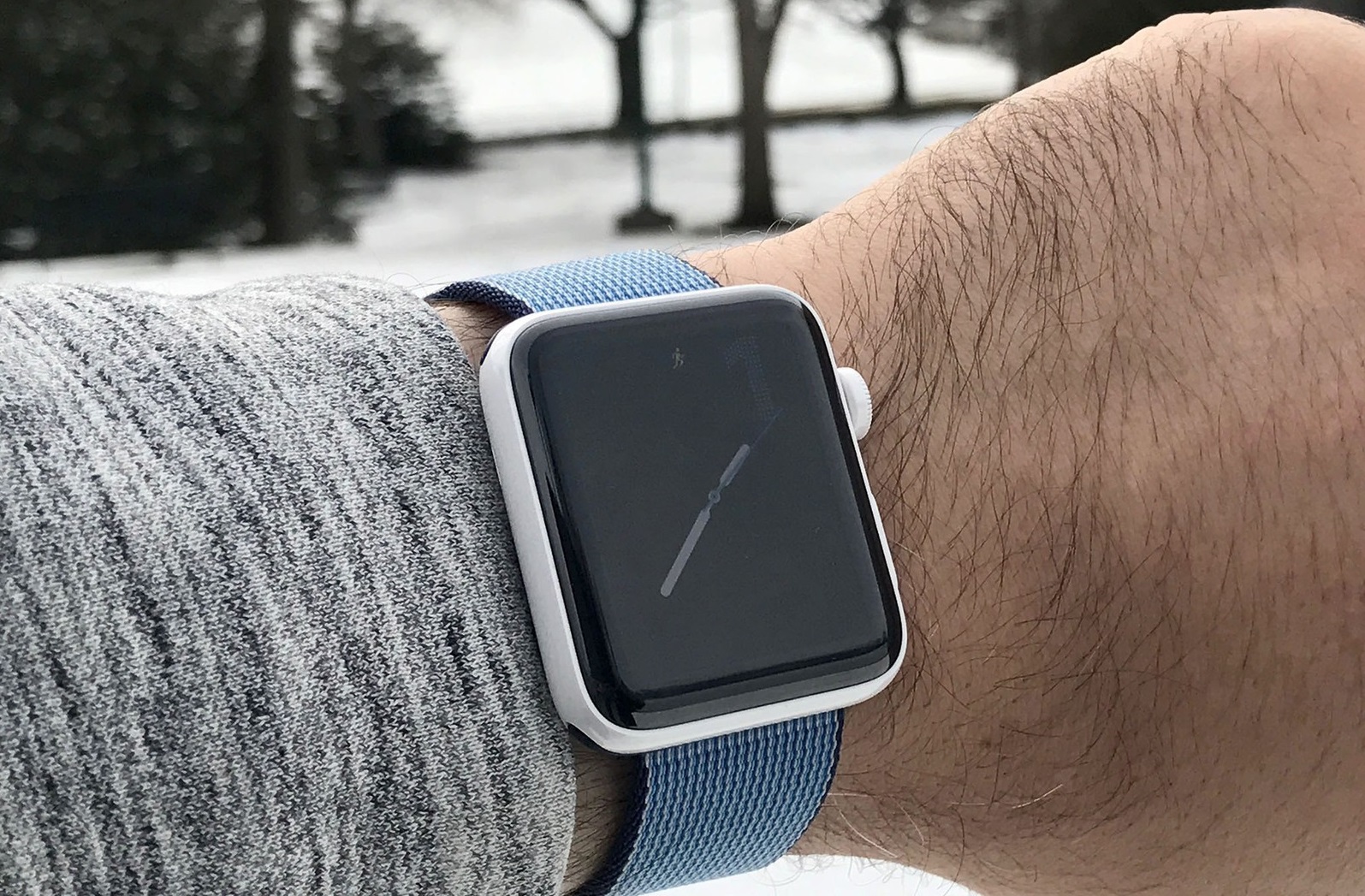 (Image: Rene Ritchie @iMore.com)
If a sporty retro look is something you are currently feeling, you might want to try out a woven nylon strap with a classic buckle. The mix of the high-tech device with this retro nylon strap creates a surprising and interesting combination.
Metal Link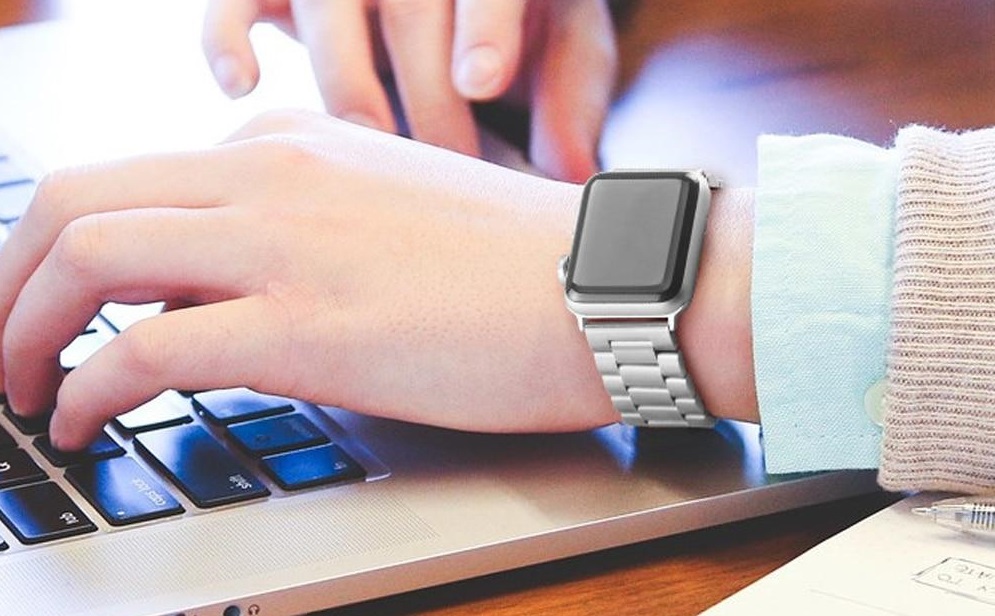 Inspired by classic metal watch bands this strap gives you a look you might not expect to be able to have with a Smartwatch. You can select the color to match your case finish and transform your minimal looking piece of Apple technology into a beautiful classic watch look. Wear it with anything from a suit to a polo for a classy and timeless look.
Classic Straps with Adapters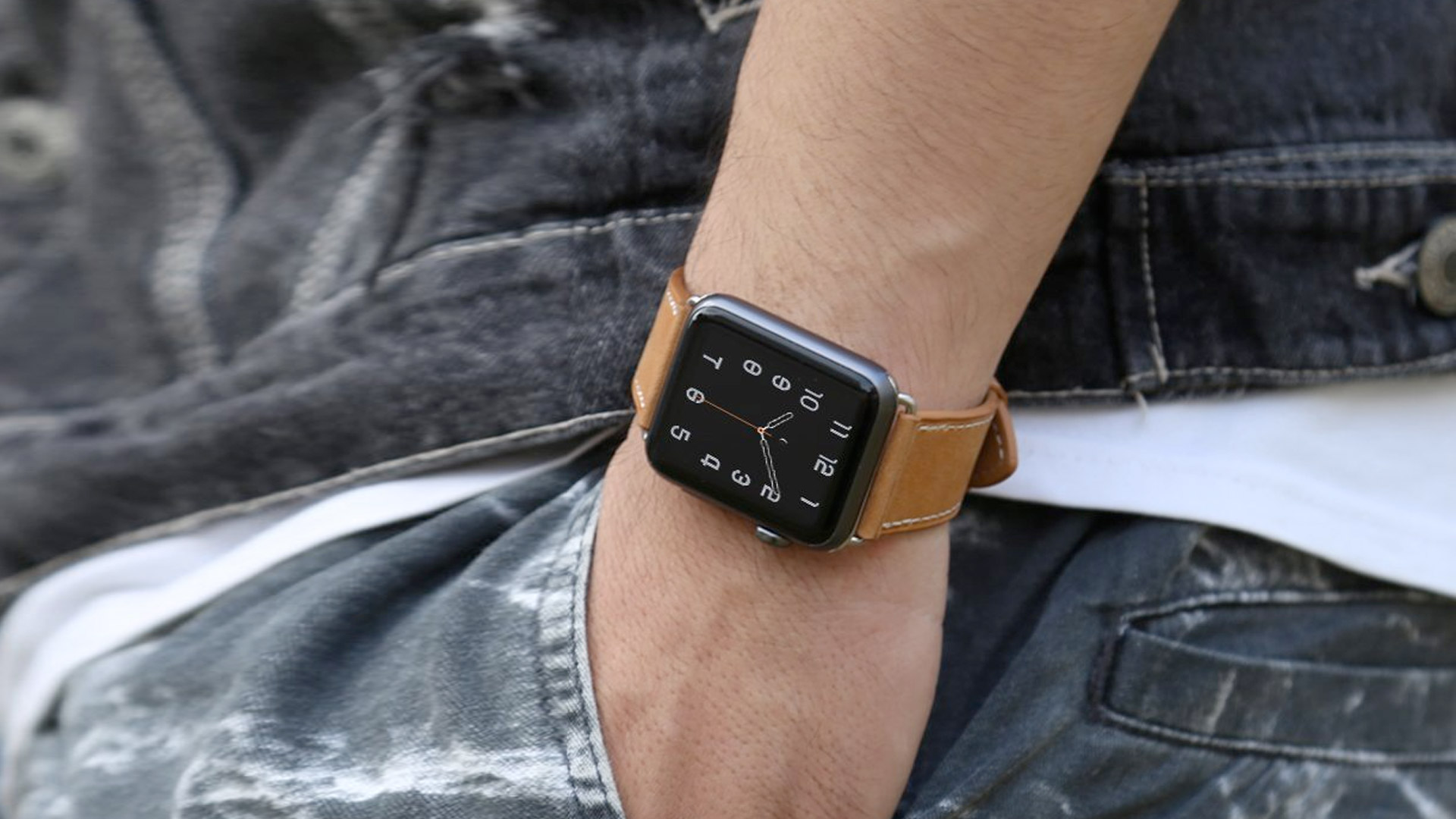 (Image: tibs.com)
Adopt any look you would wear with your classic watch for your Apple device by using special adapters to match your case color. Attach a vintage leather band, croc strap or simple leather strap to your Apple Smartwatch for a look that is truly all your own.