Though Hamilton is known primarily for their military-inspired field and pilot's watches, that doesn't mean their divers should be overlooked. The Hamilton Khaki Navy Scuba Auto is a rather versatile dive watch that features a water-resistance rating of 100 meters on the 40mm variant, and is available in a variety of gorgeous colorways. The olive green version (ref. H82375161) that we have here evokes an undeniable military look, which is complimented nicely by the 24-hour markers that adorn the edge of the dial.
With all that said, the Khaki Navy turns out to be quite the strap monster, looking equally great on a leather strap, metal bracelet, or anything in between. Here are four distinct looks that perfectly compliment the Hamilton Khaki Navy Scuba Auto.
---
Hamilton Khaki Navy Scuba Auto ✕ Elastic NATO Strap
Our first look features an elastic NATO strap that is the perfect compliment to both the colorway and military theme of the Hamilton Khaki Navy. The strap's red stripe ties in beautifully with the watch's color-accented seconds hand, for a combo is that is wonderfully cohesive and eye-catching.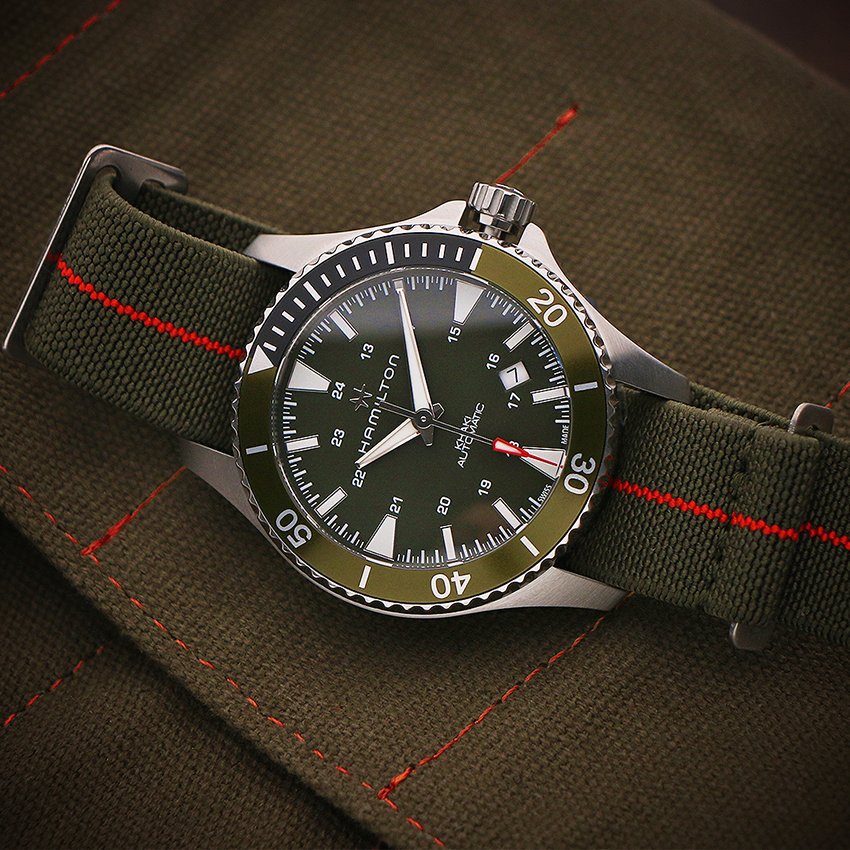 ---
Hamilton Khaki Navy Scuba Auto ✕ H-Link Shark Mesh Strap
Next up, we have a rather bold and unique look that pairs the Hamilton Khaki Navy with an H-Link Shark Mesh Strap. This combo certainly means business, featuring a healthy dose of metal and chain links. If you're going for a look that says "badass sophistication", this one is for you.
---
Hamilton Khaki Navy Scuba Auto ✕ Leather Military Bund Strap
Here we have another military-inspired look featuring a leather bund strap that evokes a much more vintage and rustic look and feel. Originally designed to protect pilots' wrists in military aviation, the bund strap was undoubtedly created with practical utility in mind, but we just think it looks great!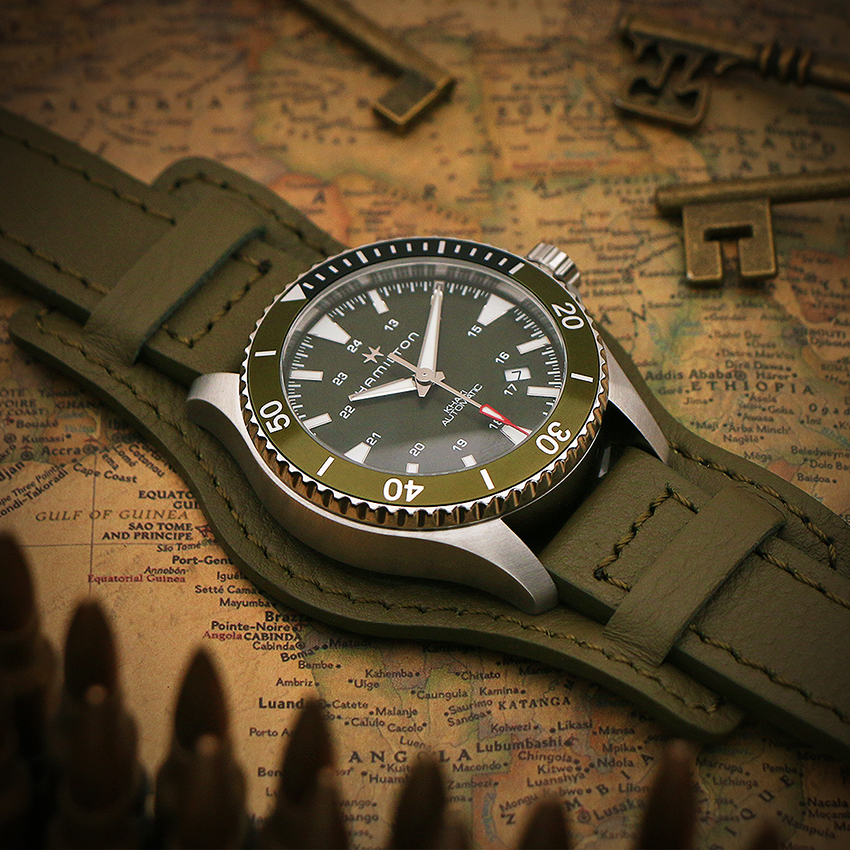 ---
Hamilton Khaki Navy Scuba Auto ✕ Suede Strap
Stylish and comfortable, our final look features a classic suede strap in a perfectly-matched military green color. Although not as bold as some of our previous looks, this combo is unbeatable as a daily wear, and will pair nicely with nearly any outfit.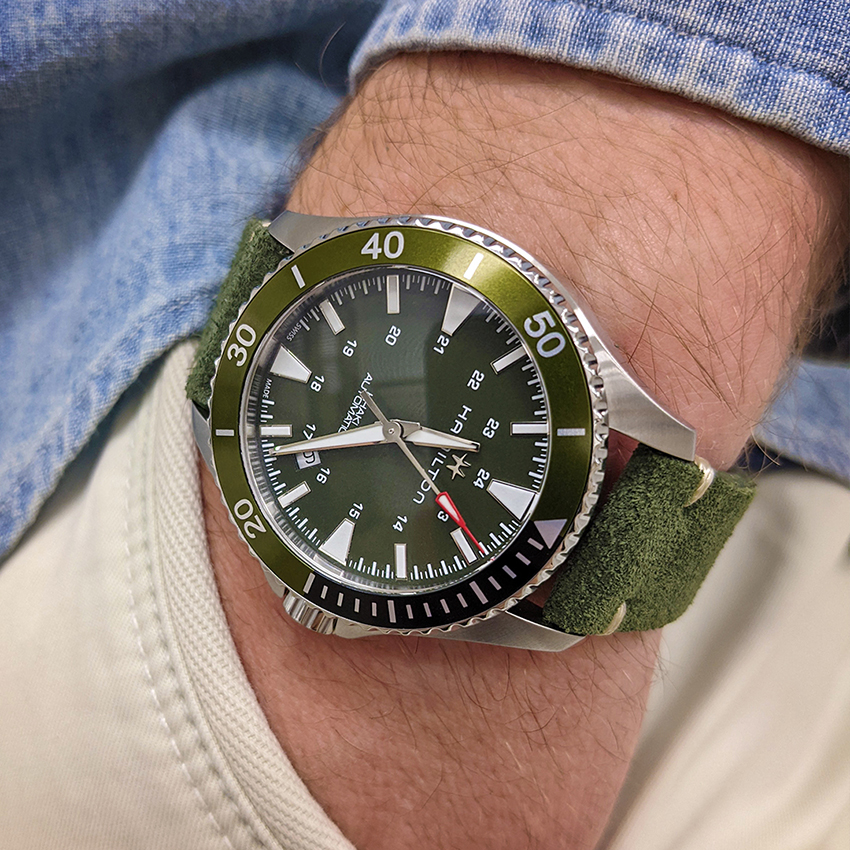 ---
What do you think about these looks? Leave us a comment below and let us know which combo is your favorite!