One of the beauties of the watch space is that it is filled with endless variety. Whether you want to spend six, five, four, three, or even two figures on a timepiece, there's so much to choose from. The under-$1,000 watch market is an exciting segment these days as legacy and micro brands are offering up a slew of tempting options. If you're in the market for a value-packed timepiece, then keep reading for 2022's best watches under $1,000, so far.
---
Casio G-Shock GA-2100 "CasiOak"
Prices starting at $99
The Casio G-Shock GA-2100 was released only a few years ago but is already proving to be one of the brand's most popular collections right now. Affectionately nicknamed the G-Shock CasiOak thanks to its octagonal bezel that resembles the Audemars Piguet Royal Oak, the GA-2100 is not only the slimmest G-Shock currently available (48.5 x 45.4 x 11.8mm) but also lightweight and comfortable to wear. The 200m water-resistant watch houses an ana-digi dial, which lights up nice and bright due to its double LED light.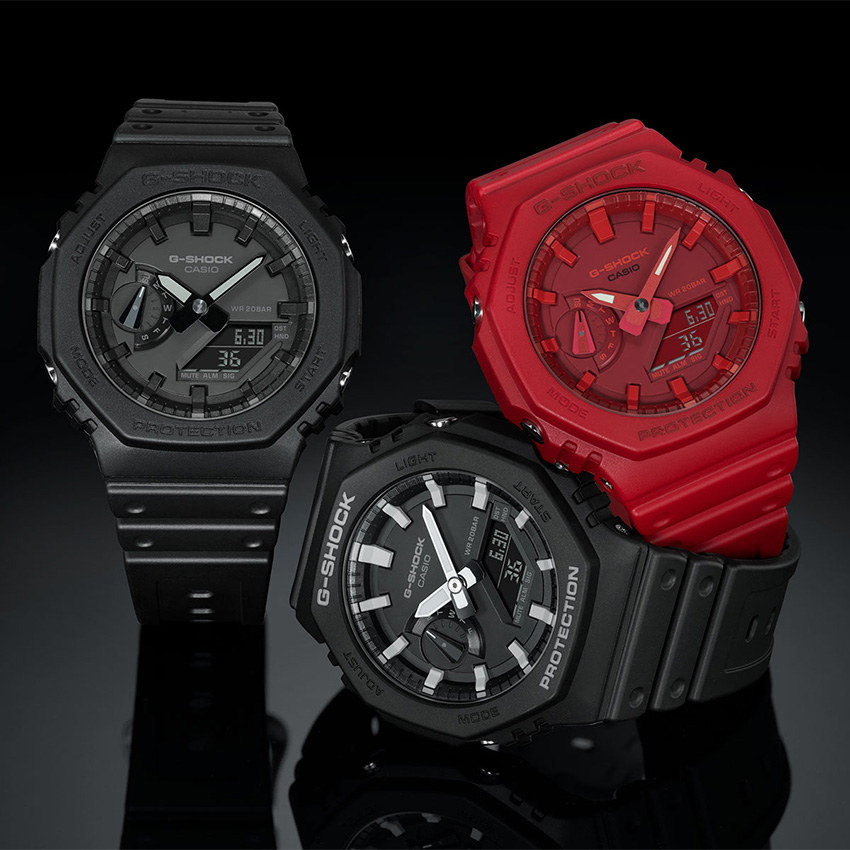 Casio offers the G-Shock GA-2100 in a variety of colors, ranging from bright red and muted gray to sleek black and crisp white. The CasiOak price is also attractive, starting at less than $100 and increasing slightly depending on the exact model.
---
Q Timex Reissue
Prices starting at $179
While Timex watches have long been a favorite affordable brand, in 2019, it sent shockwaves through the watch enthusiast community with the launch of the Q Timex Reissue. As its name suggests, this diver-inspired watch is a reissue of a 1979 Timex, which remains remarkably similar to the original models that were conceived during the height of the Quartz Revolution. Ask any Rolex fan to comment on the Q Timex Reissue collection and they'll immediately remark on how similar it looks to a GMT-Master — down to the bezel color options.
The Q Timex Reissue watches sport wonderfully wearable 38mm cases, rotating 24-marked bezels, and steel woven bracelets. Bezel colors are plentiful, ranging from blue and red "Pepsi," black and red "Coke," black and brown "Root Beer," and others. While all the watches are crafted in steel, there are rose and yellow gold-toned variants too. Plus, Timex continues to add new colorways all the time.
---
Tissot PRX and PRX Powermatic 80
Prices starting at $375 (quartz) and $675 (automatic)
Originally launched in 1978, the new Tissot PRX watches are fantastic modern examples of that seventies vibe that is so on-trend right now. PR stands for "Precise and Robust" while X is in reference to the Roman numeral 10, which signifies the watch's water resistance to 10 atmospheres (100 meters) deep.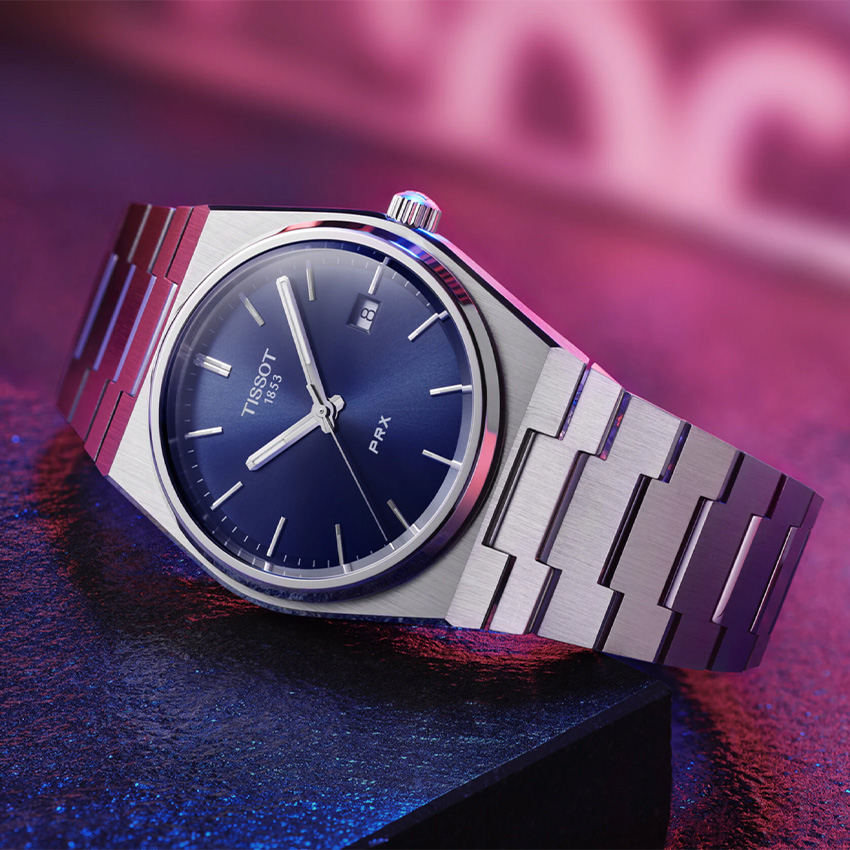 There are two under-$1,000 Swiss-made watches to consider from Tissot's PRX catalog: the quartz-powered PRX and the automatic PRX Powermatic 80. Both models feature steel angular tonneau-shaped cases, round bezels, sapphire crystals, and integrated quick-release bracelets. The Tissot PRX Powermatic 80 models have 40mm cases and the dials include an attractive hobnail pattern. These automatic versions are available in full steel or two-tone variants. On the other hand, the quartz Tissot PRX watches are a touch smaller, clocking in at 39.5mm, come with non-decorative dials, and are exclusively available in full steel.
---
Brew Retromatic Copper
Price: $450
Founded by designer Jonathan Ferrer in New York, Brew Watch Co. has quickly become one of the hottest microbrands in the watch market. One of the newest offerings from the coffee culture-inspired brand is the Retromatic Copper, which is the simplest offering by Brew featuring only a trio of hands on the dial.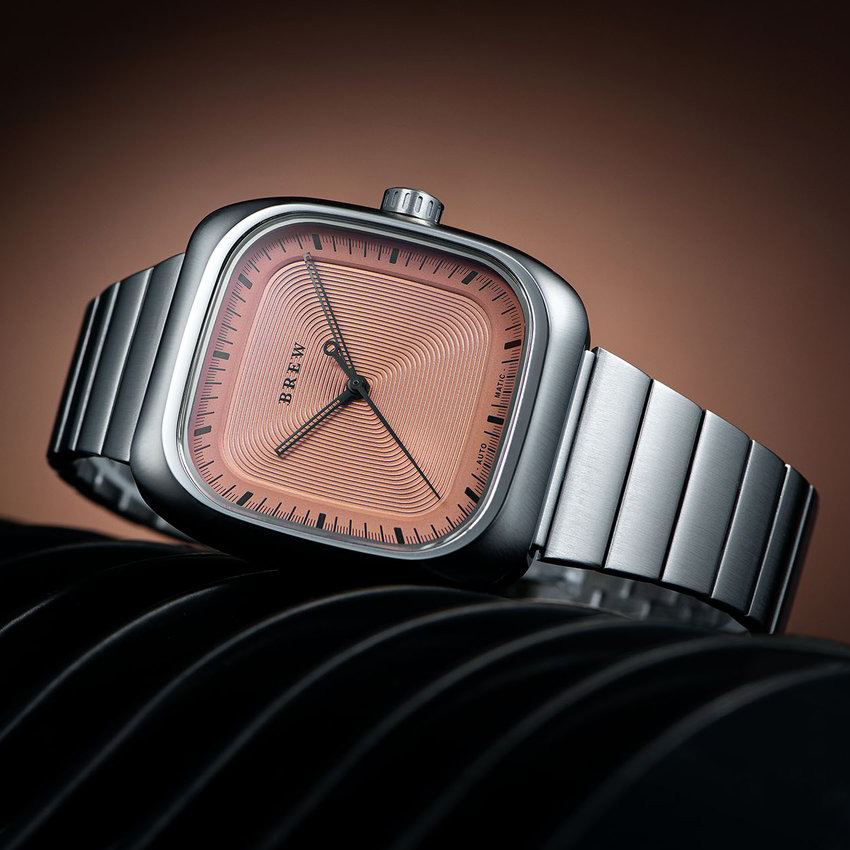 Like all other Brew watches, the Retromatic Copper includes a rectangular case (36 x 39.5mm) with rounded corners and a quick-release integrated bracelet. The striking copper dial features a two-tier flow texture design, which is subtly punctuated with the name Brew and tiny text below six declaring that it's an automatic watch. While the Retromatic Copper may be the only three-hander by Brew so far, given how popular the watch is (currently out of stock) we're sure that other dial options will soon follow.
---
Traska Mint Green Dials
Prices starting at $550
Turquoise has been the hottest color in watches in recent years — just look at the resale value of turquoise Rolex Oyster Perpetual watches and the special edition Patek Nautilus Tiffany & Co. models, not to mention all the turquoise dials being offered by other big brand names. Traska, a small independent brand that began on Kickstarter and whose first project became fully funded in a few hours, embraced turquoise from the start (but the brand calls it Mint Green.)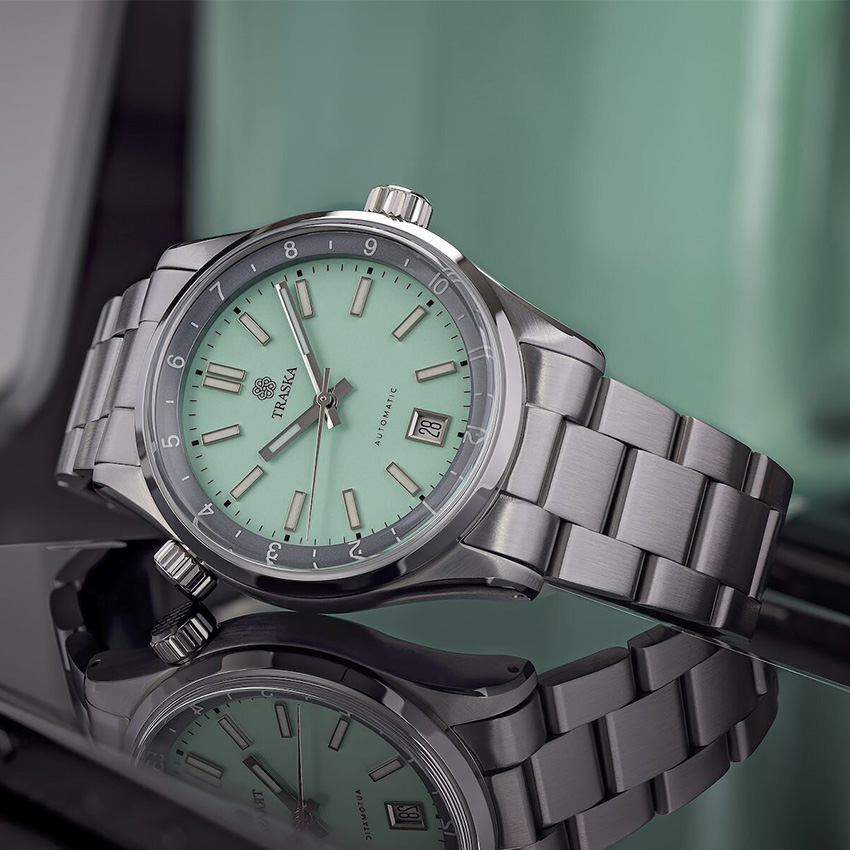 Mint Green is now a signature dial hue of the brand and you'll find it across all Traska watches: the Venturer everyday watch, the Commuter everyday watch, the Summiteer field watch, Freediver dive watch. The least expensive of the bunch is the Summiteer ($550) while the priciest is the flagship Freediver dive watch ($600.) However, you'll have to wait to get your hands on a Traska Mint Green watch as they're so popular they're currently all sold out.
---
Christopher Ward C63 Sealander Automatic
Prices starting at $695
British brand Christopher Ward watches have been offering up plenty of value-driven Swiss-made premium watches under the $1,000 mark for years now – and the company has garnered a cult following. A relatively new model from Christopher Ward is the C63 Sealander Automatic, which is a modern sports watch that promises to be a "go-anywhere, do-everything" timepiece.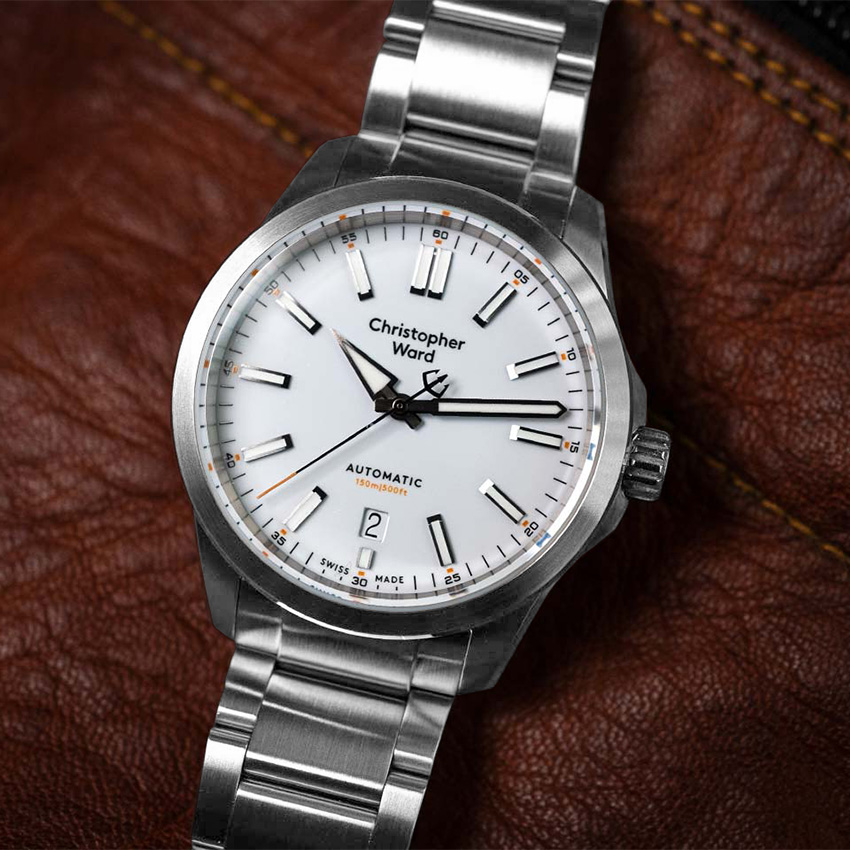 The Christopher Ward C63 Sealander Automatic has a well-proportioned 39mm steel case, a highly legible time and date dial, and can be paired with a leather strap or steel bracelet. The polished lacquer dial (offered in blue, white, or black) is home to lume-filled indexes and hands while the transparent caseback offers a view of the self-winding Sellita SW200-1 movement powering the watch.
---
We've said it many times before, but you don't have to spend the equivalent of a home down payment to get a great timepiece. Our roundup of 2022's hottest watches under $1,000 (so far) illustrates that point perfectly. Plus, since it's still early in the year, there more value-driven watches will surely be released over the next few months.
Do you have a favorite under-$1,000 watch model that you can't stop wearing these days? Share your thoughts with us below.