It's no secret that Kickstarter has changed the wristwatch landscape dramatically. Before the concept of crowd-funding, a bulging bank account was required to bring a watch from conception to manufacturing to distribution. However, Kickstarter has transformed the process by allowing savvy entrepreneurs to first present their ideas to a willing audience, and if all goes well, use the funds raised from pre-orders to make watches. As expected, the convenience of Kickstarter has bred a whole new crop of micro watch brands—some more successful than others. Take a look at eight of the most funded watch Kickstarter campaigns ever launched, plus a bonus entry at the end worth a mention.
---
Pebble Time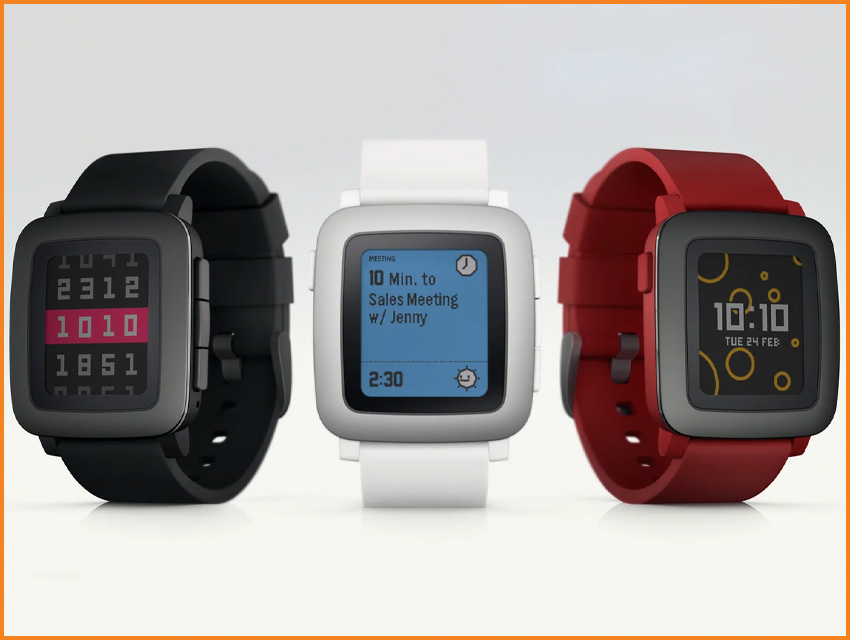 While Pebble has enjoyed many successful Kickstarter campaigns, its most funded campaign was back in 2015 with the Pebble Time Smartwatch. Thanks to 78,471 backers, the Pebble Time Smartwatch, which has a color e-paper display, a seven-day battery life, a microphone for voice replies, and a water-resistant case you could swim with, raised $20,338,986! That's the most funded Kickstarter campaign for watches ever done. A big appeal of the Pebble Time is its quick-release pin to permit wearers to switch out watch straps in less than 10 seconds.
Despite Pebble's Kickstarter success, the company was shut down in 2016 and their intellectual property was acquired by Fitbit for $23 million.
---
Xeric NASA Trappist-1 Apollo 11 50th Anniversary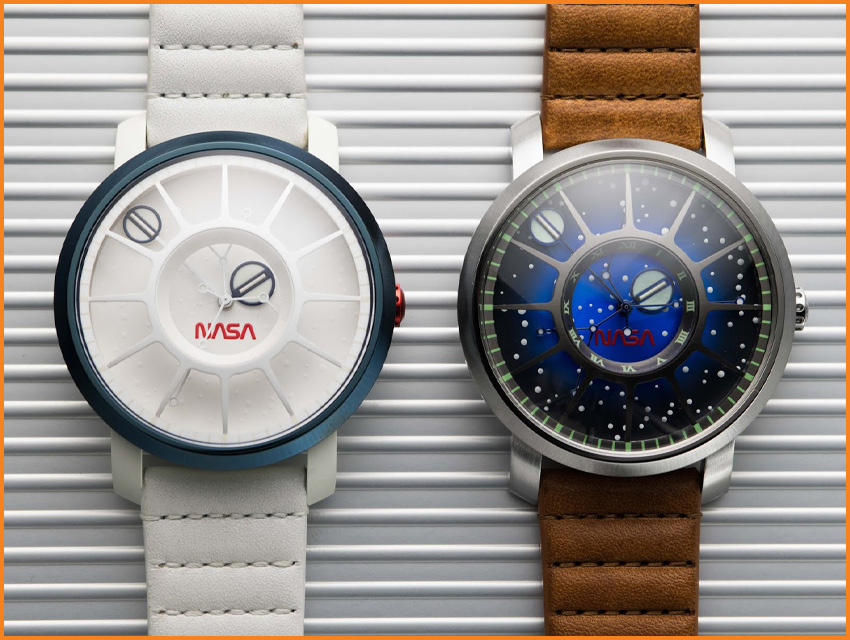 2019 marked the 50th anniversary of the NASA Apollo 11 Moon Landing when Neil Armstrong took his "one small step" on the lunar surface resulting in "one giant leap for mankind." To celebrate, Xeric—a company behind no less than 11 Kickstarter watch campaigns—unveiled a collection of limited-edition NASA Trappist-1 watches, complete with the space agency's famous logo on the dial. Available in quartz or automatic editions, along with a wide choice of dial, case, and strap colors, the Xeric NASA Trappist-1 Kickstarter campaign attracted 17,974 backers to pledge $5,405,412, becoming the most funded (non-smartwatch) timepiece project to date. The space-themed timepieces have SuperLuminova accents on the dial that glow like stars in the night sky, an orbiting planetary system for the hands, ribbed Horween leather straps, and a Cupola-style space window grille.
---
MyKronoz ZeTime
Touted as the world's first smartwatch with mechanical hands over a touchscreen, the ZeTime Kickstarter campaign from 2017 banked $5,333,792 from 26,828 backers. This hybrid smartwatch was designed in Switzerland, and even when the touchscreen is off, the wearer can still read the time just like on a traditional analog watch. And when the color touchscreen is activated, the watch provides all the essential smartwatch functions from app notifications to fitness tracking—even moving the hands out of the way for unobstructed reading.
---
Filippo Loreti
Filippo Loreti is another watch brand that has enjoyed multiple successful Kickstarter campaigns, but their best was one from 2016 with $5,170,445 pledged by 18,550 backers. At that time, it was the most funded timepiece (non-smartwatch) project on the platform and the 18th most funded campaign in Kickstarter's history. The collection housed three main models—the Venice moon phase, the Rome three-hander, and the Milano triple calendar—each available with the choice of a quartz or automatic movement.
---
Mobvoi TicWatch S & E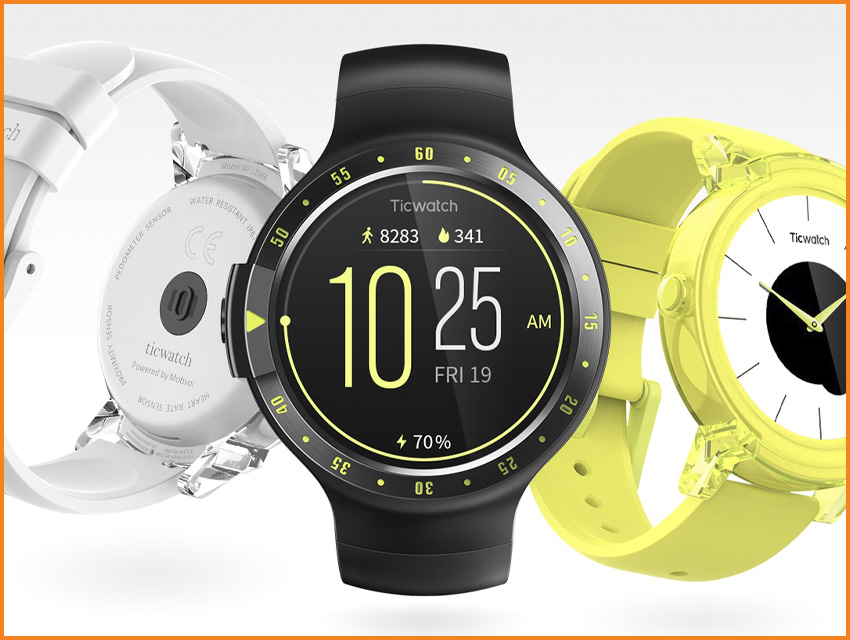 Powered by Android Wear but compatible with both Android and iOS, the TicWatch S & E by Mobvoi campaign raised an impressive $3,203,762 by 19,251 backers in 2017. The project included both the Ticwatch E (Express) with translucent cases and interchangeable watch bands and the Ticwatch S (Sport) with built-in GPS and breathable watch bands. These design award-winning smartwatches let wearers take advantage of powerful Google apps like Assistant, Fitness, and Play, straight from the wrist.
---
LIV Rebel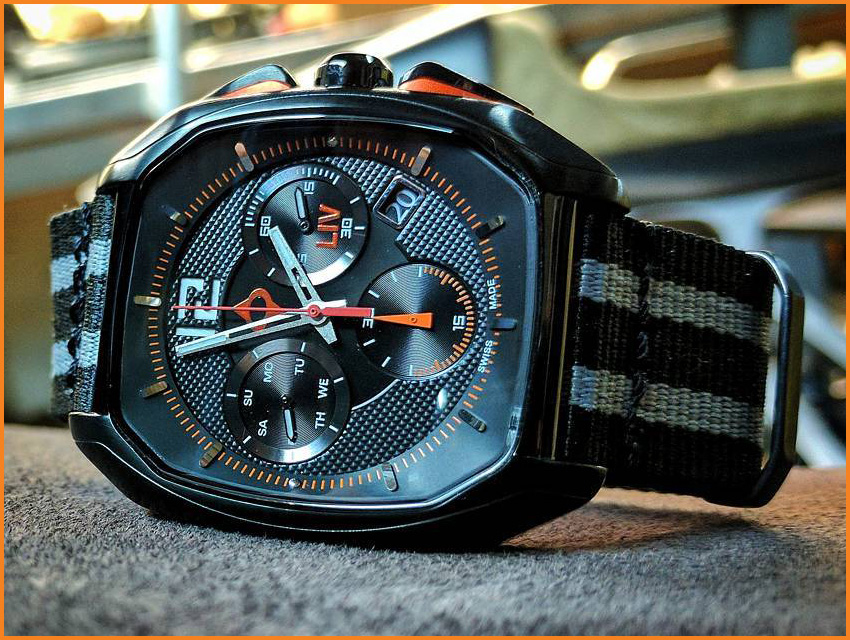 The Rebel was the third campaign launched by micro watch brand LIV on Kickstarter and its most successful with $1,703,914 pledged by 2,909 backers. These Swiss-made watches sport bold cases that are somewhere in between a rectangle and a barrel, which house dynamic dials with plenty of color and texture. At launch time in 2017, the LIV Rebel collection had four main models in its lineup: quartz GMT, quartz Day-Date Chronograph, automatic Three Hand, and automatic Chronograph—each available in a variety of colorways and produced in a limited run.
---
Alpina AlpinerX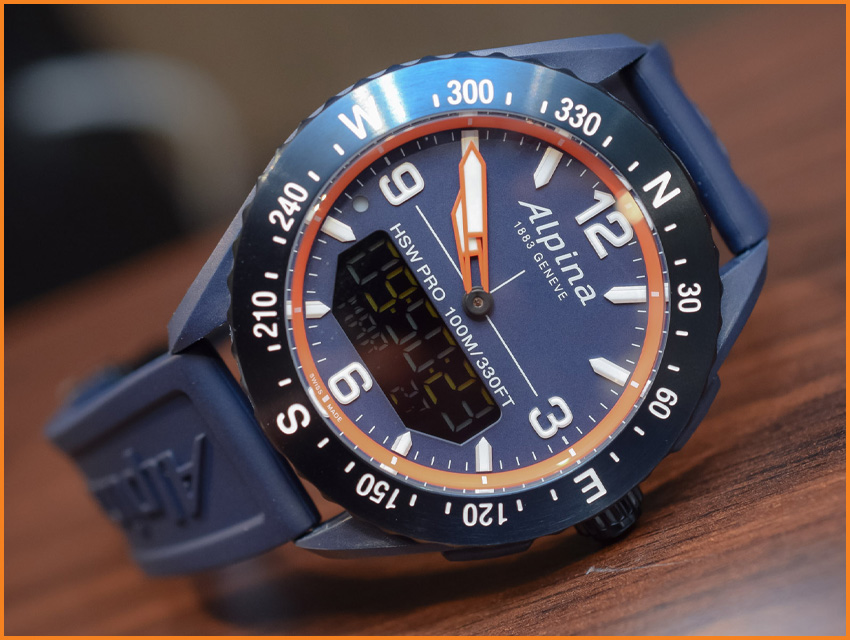 While Kickstarter is typically used by newer brands to establish themselves, that didn't stop Alpina, a Swiss watch brand established in 1883, from utilizing the platform to launch its "outdoors smartwatch." Unveiled in 2018, the Alpina AlpinerX crowd-funded $1,663,111 from 2,795 backers. The watch combines an analog display with a digital screen inside a steel and fiberglass case that's water-resistant to 300 meters. With its advanced watch sensors and companion app, the AlpinerX can measure UV, temperature, altitude, pressure, motion, and direction, just to name a few.
---
NOZ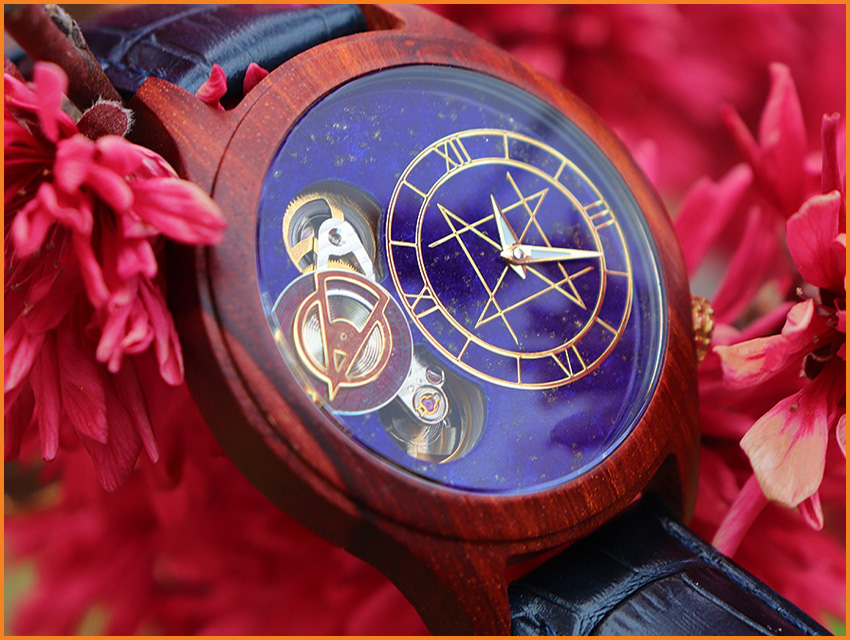 Hailing from Tokyo, Japan, NOZ offers handcrafted timepieces fashioned from natural stone like lapis lazuli, onyx, and tiger's eye, as well as wood such as ebony, sandalwood, and walnut. The NOZ Kickstarter campaign from 2019 raised $1,375,028 from 4,713 backers. Since no two pieces of natural material are ever identical, each NOZ watch has its own distinct finishing. There are seven types of stones and four types of wood to choose from among the quartz models, while the automatic watches offer four types of stone and four types of wood.
---
BONUS: YEMA Superman Heritage Bronze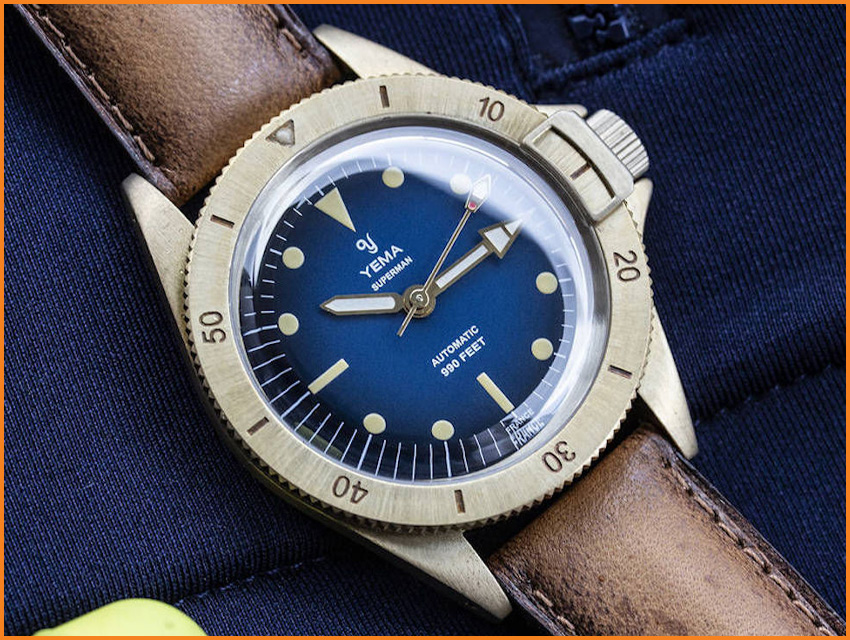 Although some other watch campaigns crowd-sourced more money, YEMA gets an honorable mention for becoming fully funded in less than 40 minutes for the 2019 launch of the automatic Superman Heritage Bronze. Yema raised over 4.5 times its initial target for a total of $1,049,517, pledged by 1,222 backers. The watch is a reissue of the famed French YEMA Superman diving watch ref. 53.00.16 from 1970. This new version is fitted with a bronze case, offered in either 41mm or 39mm and each size is limited to 1,948 pieces in honor of the company's founding year.
---
Kickstarter can be an exciting platform for both aspiring watch brands and established ones. And as we've illustrated above, it can also be a very lucrative distribution channel if done right. Have you ever purchased a watch from a Kickstarter campaign? Share your experience with us in the comments below.