The Apple Watch Series 4 is a standout as far as smartwatches go, and its versatility extends beyond what Apple claims it can do. Its focus on activity tracking is complemented by an array of other features, as well as the ability to customize and accessorize it. Apple's Series 4 smartwatch is perfect for both breaking a sweat at the gym, or spending a night on the town, and changing its look is as easy as swapping out the wristband. We have put together a list of five ways to transform your Apple Watch to suit any occasion.
Rubber Sport Strap
It's easy enough to find a silicone rubber band for the Apple Watch, but when you add tasteful and useful design elements to it, you get something innately functional. The flexibility and soft texture is a given, including the comfort that comes with it.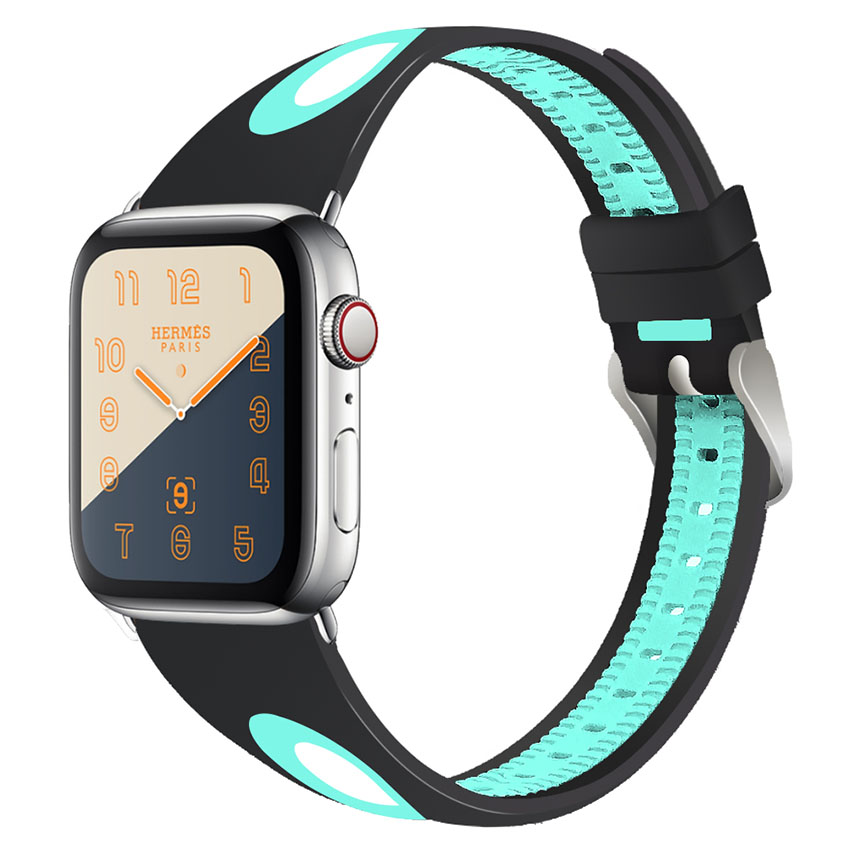 Where a good silicone strap stands out is in its ability to stay put when movement and perspiration set in. Being active brings out moisture, and it's important that the watch doesn't get uncomfortable because of it. The bottom tread pattern and cut-out design help this strap breathe and prevent slipping out of place. The color variants are an added bonus, considering you have nine to choose from.
Patterned Strap In Leather or Rubber
It's hard not to like leather on any watch — even a smartwatch. It just adds that touch of class and elegance to make your device a true all-day accessory. What if you took it further and went with a patterned strap to stand out even more?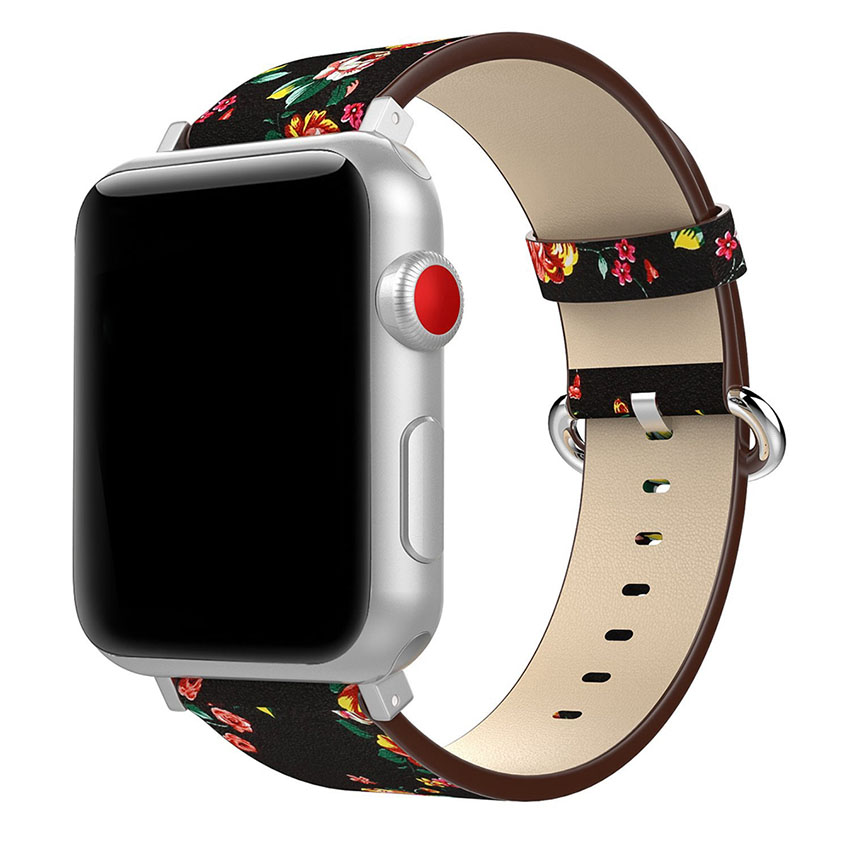 That's the option with the Peonies Pattern band, etched with a floral design along the strap's length that fits right in with the bloom of spring and summer. They do vary in color, including a couple of options with white as the primary color. The light shades and tones are ideal for when the weather warms up.
If you prefer to go the rubber route for a patterned wristband, those are out there too. Bright, artistic, and noticeable, these patterned rubber straps can be functional in a variety of occasions. While not especially formal, they are certainly casual, and quite durable too. Wear them when out for brunch or a rigorous run, it doesn't really matter — they'll fit right in!
Metal Bracelet
Once you latch metal onto a watch, its look completely changes. Casual or formal, the Apple Watch certainly comes off differently when attached to a metal band. If you decide to go with something akin to a bracelet, you'd have an interesting look on your wrist. Ladies looking for something thin and classy might find that one in silver, black, gold or rose gold can be quite cute and interesting!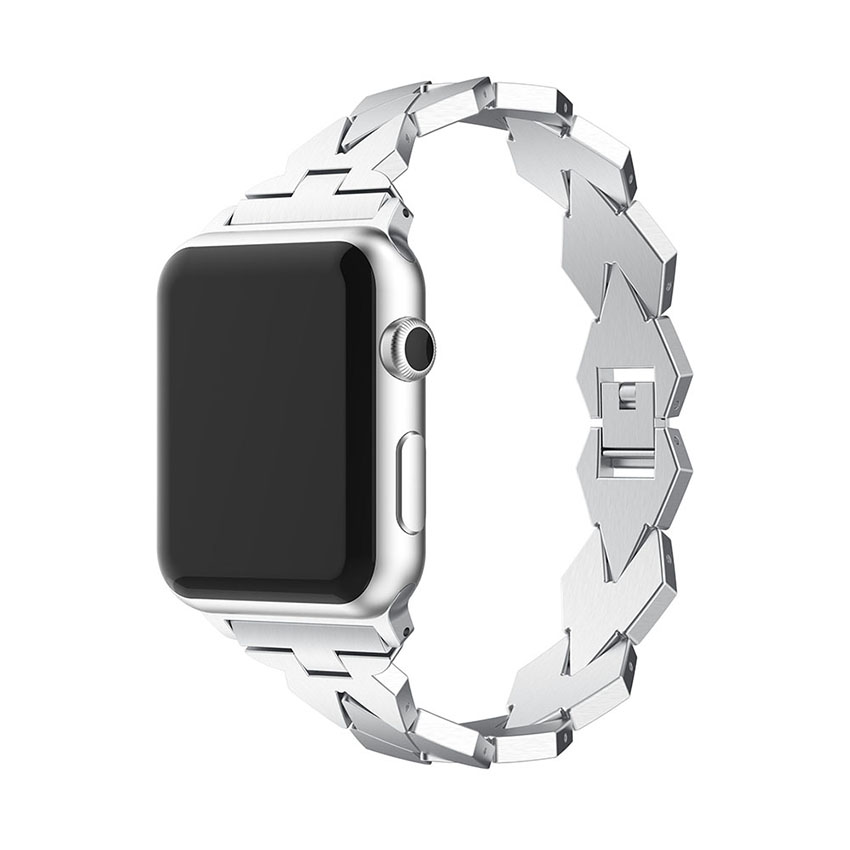 The diamond-shaped link design is but one of several different styles to choose from. Whether it's solid stainless steel or a more understated Milanese mesh design, metal simply offers many ways to achieve a great look.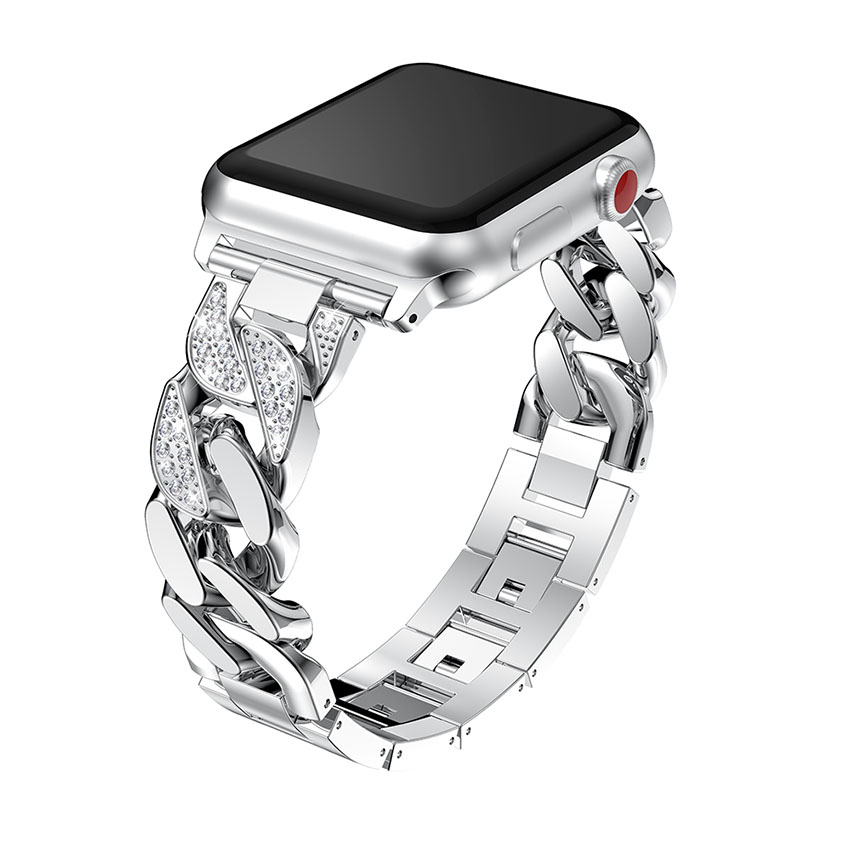 You could also opt for something that looks a little more ornate, like an alloy band with rhinestones in a Cuban link design. Imitation diamonds, sure — but that doesn't mean they don't stand out.
Cuff Bracelet
At first glance, the Apple Watch might be unrecognizable when attached to a cuff bracelet. Jewelry often comes with personality because of how personal or sentimental a piece can be, and style figures into that a whole lot too. V-shaped ends with a dangling chain are uniquely different compared to standard stainless steel bands, especially for smartwatches.
It also doesn't have to be limited to one or two sizes; The push-button toggle closure lets you adjust the bracelet's length to perfectly fit your wrist. That also applies to all four sizes the Apple Watch comes in: 38mm, 40mm, 42mm, 44mm. With black, silver, gold and rose gold among the colors to choose from, it's easy to go with one that suits an occasion or wardrobe the right way.
Protective Case
The most delicate part of the Apple Watch Series 4 is the body and especially the screen. Apple has ruggedized the Apple Watch through waterproofing, but daily wear and tear can still take its toll. There are protective cases for that, and should you want to really stand out from the crowd, there is one that sparkles. The metal protective case has rhinestones all over the bezel, framing the watch face with a design cue anyone can see.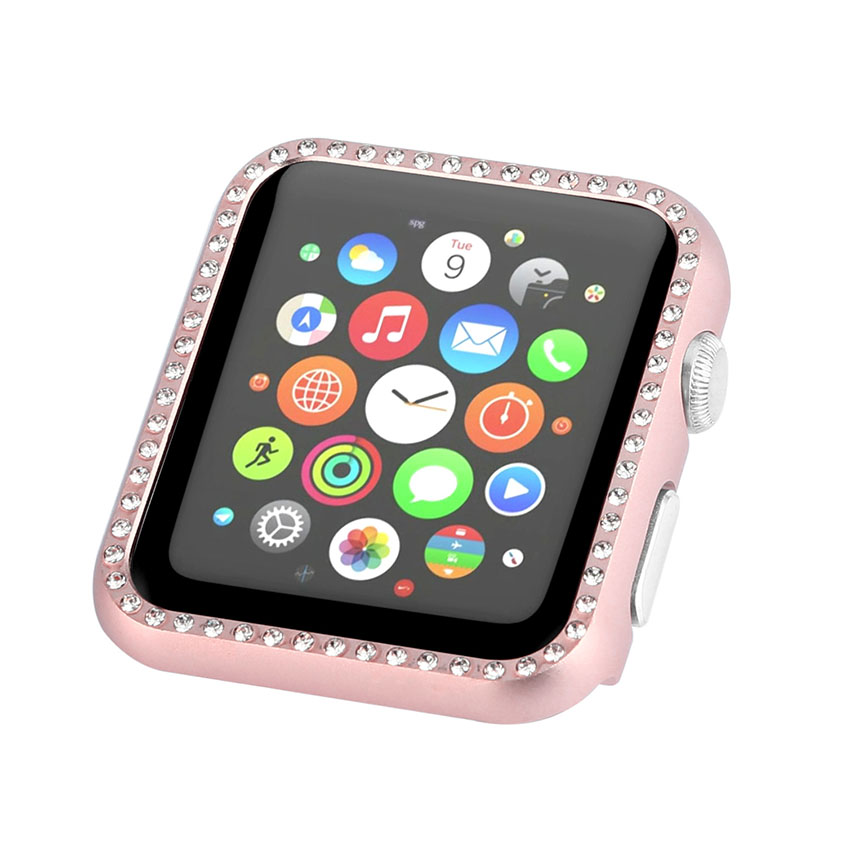 Cases like this are neatly cut to maintain access to the buttons without protruding too far out and thickening the watch's body too much. The colors are also a little more distinct, particularly the red and rose gold ones. This one isn't built to withstand a serious impact or treacherous fall, but it can certainly ward off mild scratches and oils from your fingers.