If you are a watch enthusiast like we are, you probably already have a nice collection of watches — from Audemars to Zenith, and everything in-between. But besides the watches themselves, there are a few other things that every watch lover should consider adding to their arsenal. We have put together a list of items that we think would make great additions to your collection, so let's dive right in!
---
Tools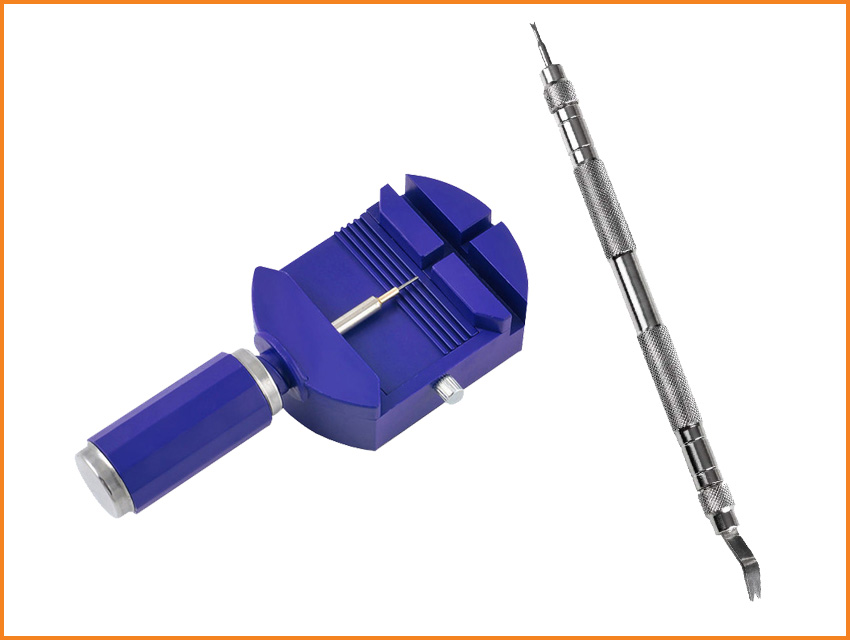 Depending on how obsessive you are with changing straps and resizing bracelets, having a decent tool kit can be an absolute necessity. A good spring bar tool is a great first step, and a set of screwdrivers will go a long ways when it comes to screwed bars or bracelets. A link removal tool can also come in quite handy if you find yourself having to resize those stainless steel watch bands. As a quick word to the wise (and speaking from experience); when it comes to screwdrivers, you do get what you pay for. If you go for some cheap Amazon crap, expect to break tips and run into other issues. If money is no object, Bergeron tools are absolute pro-grade and worth the investment.
---
Art/Memorabilia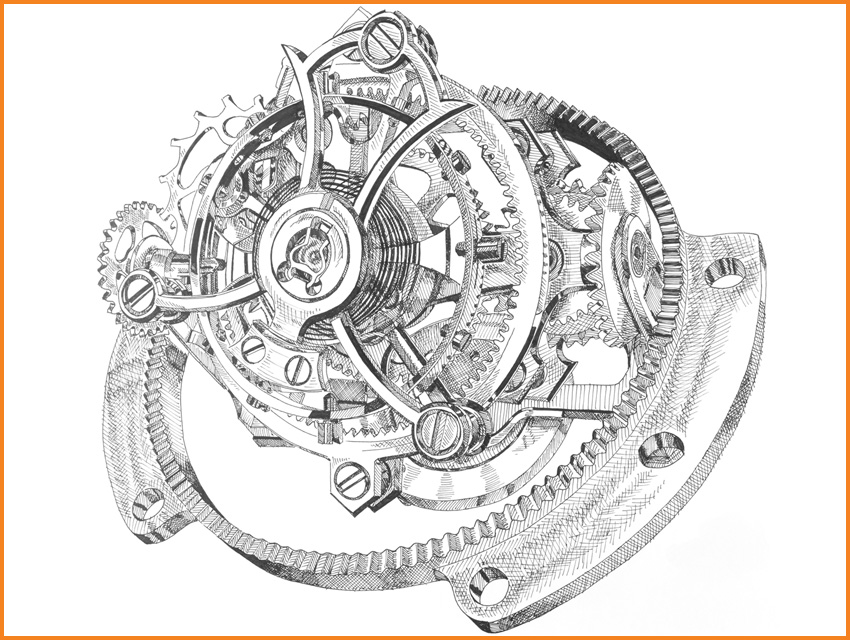 With the boom of watches in social media, we're seeing more and more interesting watch-centric artwork surfacing online that we're incredibly fond of. Paintings from Mayfair and Marcus B. Williams are certainly some of our favorites, but the sculptural work of Dan Tanenbaum and his motorcycles made of watch parts really take the cake. If those aren't your speed, there's also a ton of great memorabilia and brand posters out there that make for a great alternative to conventional wall hangings.
---
Watch Winder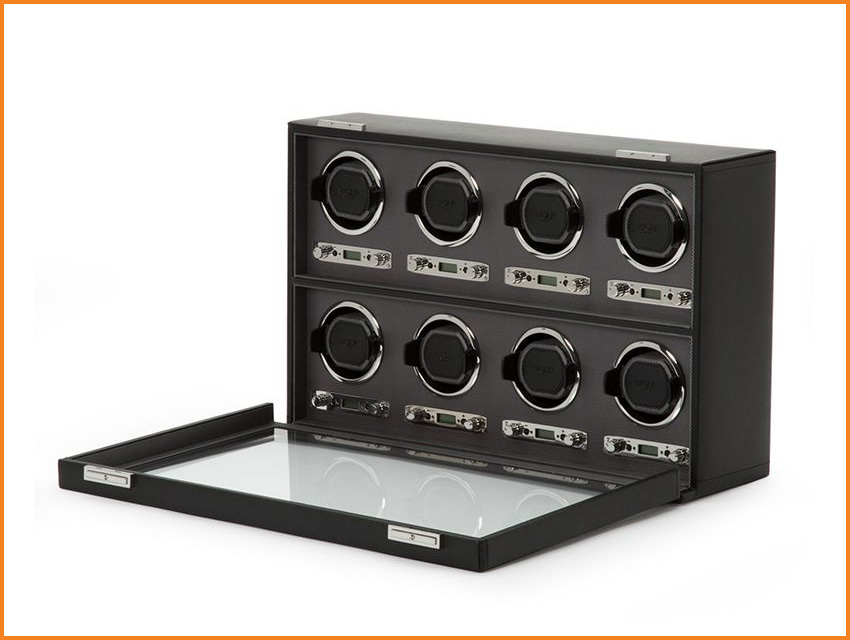 Depending on the size of your collection, a winder can often be a good investment to keep your favorite automatics up and running. In conversations with watch specialists from Christie's and Phillips Auctions, it was noted that if pieces aren't going to be worn regularly, they're just as well off to live stationary in a case somewhere. But in situations where you have 4 or 5 pieces in your regular rotation, and you're sick of having to wind and set when one goes an extra day or two without wear, a winder can be handy to have around. Much like with watch tools, we would recommend that you don't go all bargain-basement with your choice of winder. Instead, start by looking at brands like Wolf or Orbita, or if you really want to go all-out, have a look at the "The Fortress" by Döttling.
---
Watch Straps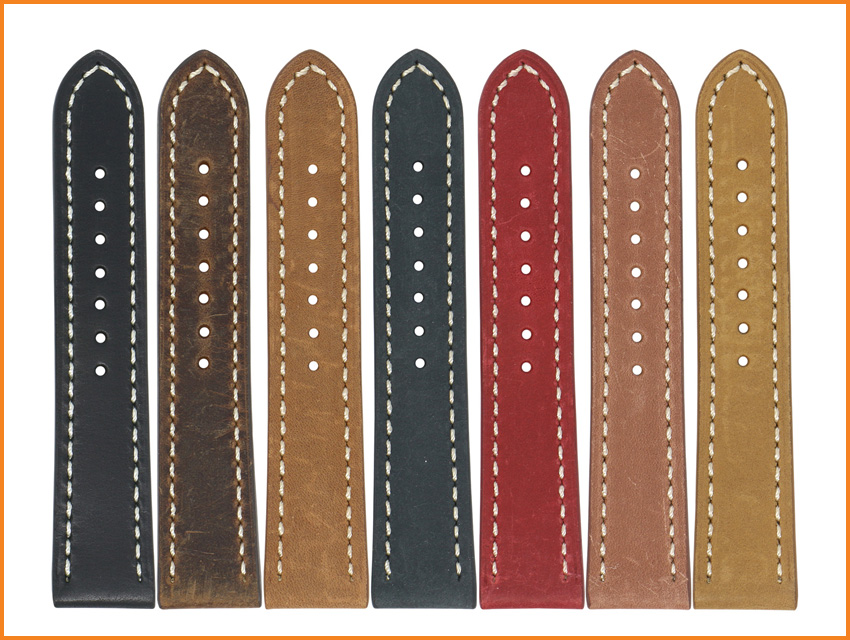 OK, yeah. No-brainer, right? Having multiple watch straps is like owning multiple pairs of shoes, allowing you to dress your watch for the occasion. With how versatile some watches can be, it makes sense to have a leather strap for your Rolex Submariner when you're wearing it out for dinner, a rubber strap when you're heading to the beach, and a fabric NATO strap when it's just too hot to use any other material. Granted, these ground rules don't necessarily apply to every watch, but for the watches in your collection that work in different configurations, these straps will allow you to add a level of coordination to your wardrobe that will not go unnoticed.
---
Watch Rolls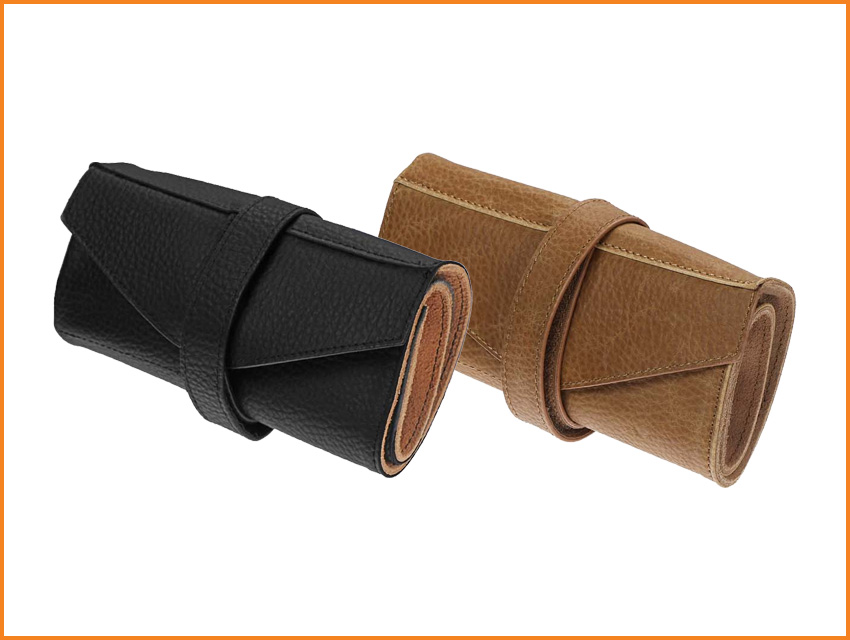 For the frequent traveler, a watch roll is another real no-brainer. Available to hold anywhere from two to upwards of five or six watches, watch rolls are a safe and secure way to travel with a small collection without any stress of them getting banged around or scratched by zippers, belt buckles, or anything else hiding in your luggage. There are a lot of good options out there in a variety of price ranges, including the range-topping (and brilliantly over-engineered) Discommon watch roll that retails for around $200.
---
Watch Case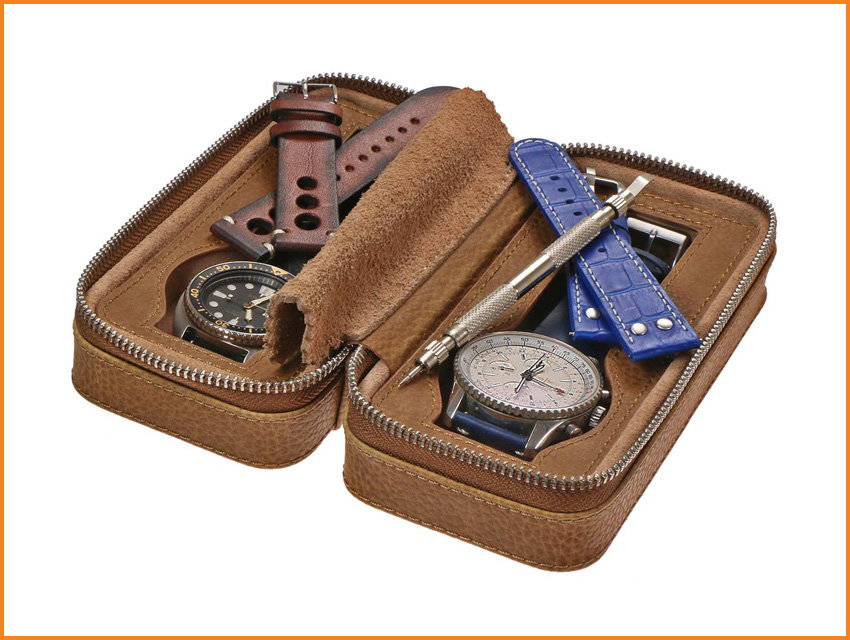 When your collections starts growing past three or four watches, storage rapidly becomes an issue. Stacking watch boxes on a dresser starts looking pretty sloppy, so a nice watch case will help clear the clutter, and provide a nice presentation space for your beloved pieces. You can go a couple different directions with a case; either opting for something wood with a glass top to match your bedroom furniture, or going the route of something more rugged and portable like some of the hardcore Pelican-style watch cases. Unlike the former, this second option is also a good option if you like packing all if your gems along to the next RedBar meetup.
---
Apps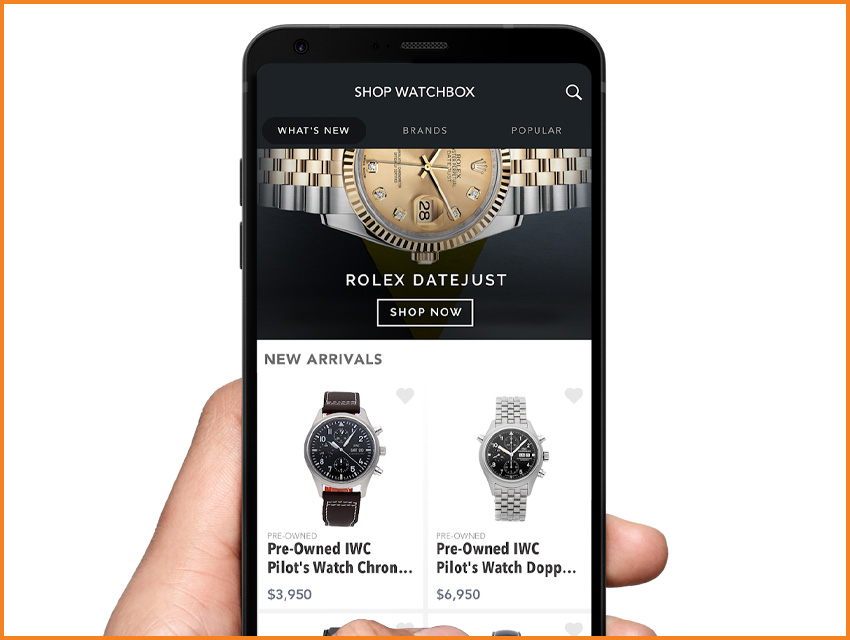 Obsessed with getting your daily fix of watch industry news, or constantly hunting for that next new watch? There are a few apps that you absolutely need to download. Both Watchville and WatchBox will give you access to all of the latest news from your favorite watch sites (Watchville will also give you an atomic clock, and WatchBox will give you access to their pre-owned inventory search tool, as well as a really interesting used watch evaluation tool). WatchRecon will help you set up smart searches of every notable watch sales forum to help you keep an eye out for that long sold-out limited edition piece you're hoping to one day get your hands on.
---
Coffee Table Books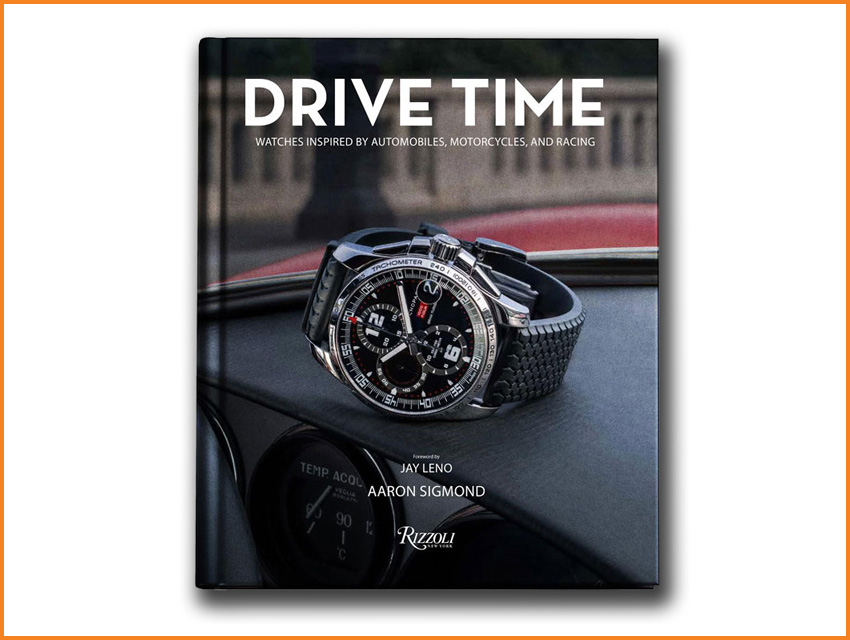 As much as many can talk about the slow demise of the print world, coffee table books will always have their place. There have been a bunch of great 'watch encyclopedia' style books out there for a while, but this past year saw the launch of 'Watch Portraits' by Atom Moore, as well as 'Drive Time' by Aaron Sigmond, which are both filled with the kind of horological visual goodness we all can appreciate.
---
Wristwatch Socks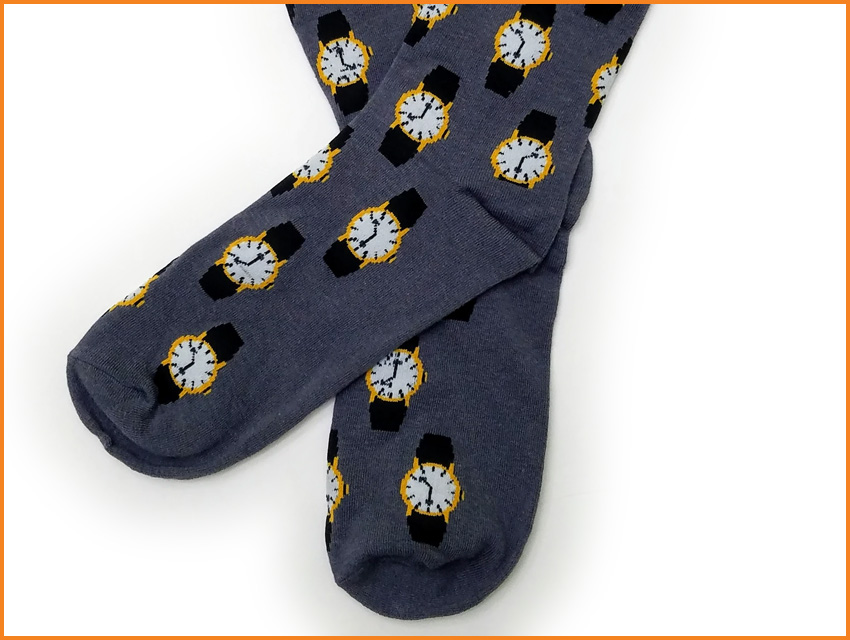 Yes, we live in a world of fun socks, so it's no surprise that these bad boys exist. Much like how bright patterned socks show the world that you have a playful side, these socks drop the hint to the room that you're not fooling around with a Timex or some no-name schlock on your wrist. Socks like these ones by Sock Fly are sure to do the trick.