A traveler's watch at heart, the Breitling Navitimer World comes equipped with a self-winding mechanical movement, GMT functionality, a date aperture, as well as three chrono sub-dials. But this iconic watch is revered not only for its functionality as a timepiece, but also for its attractive and versatile aesthetic. We have put together a style guide highlighting four distinct looks that we think are perfect for the Breitling Navitimer World.
---
CLASSIC DISTRESSED LEATHER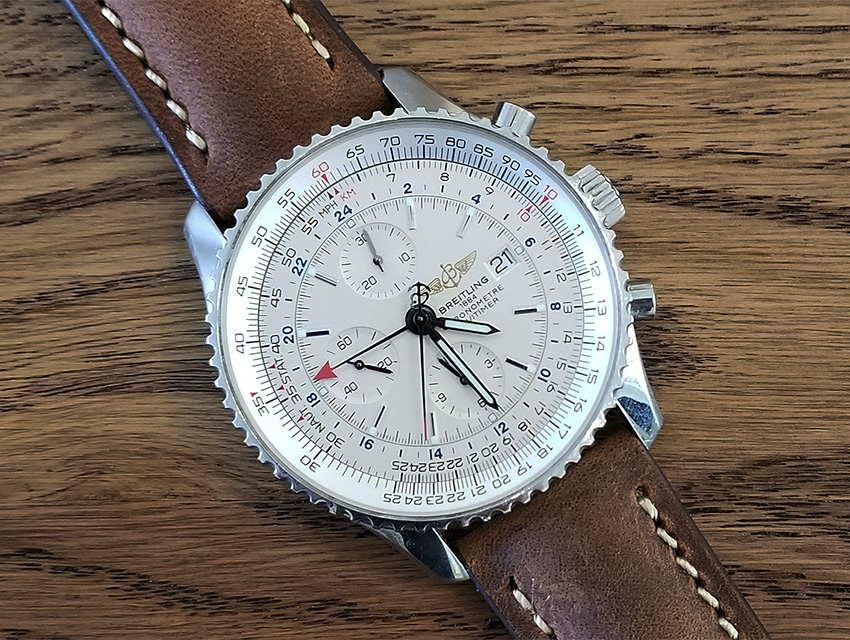 A staple in any watch collector's arsenal, a classic distressed leather strap is the perfect way to add a touch of rustic charm to your look. The versatility of a distressed leather strap like this one means that it will compliment any of the three colorways available for the Bretling Navitimer World, whether it's the black, blue, or in this case, white dial. Pair it with blue jeans and a flannel button-down to complete the look.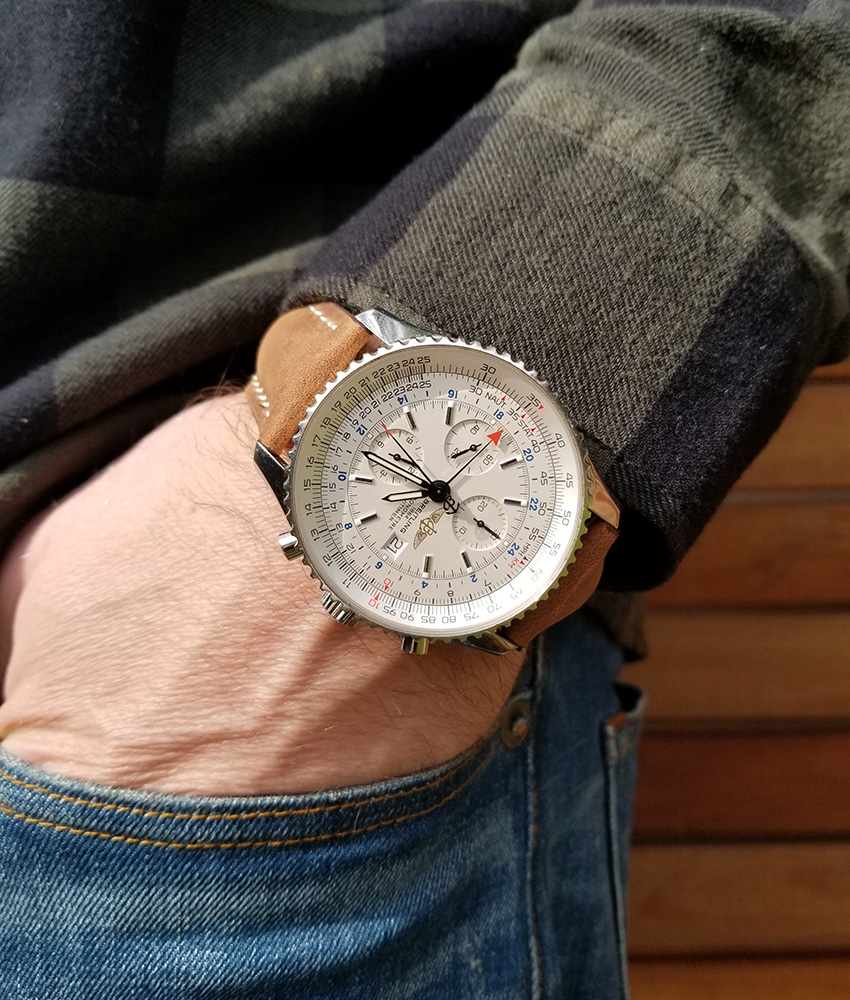 ---
STAINLESS STEEL SHARK MESH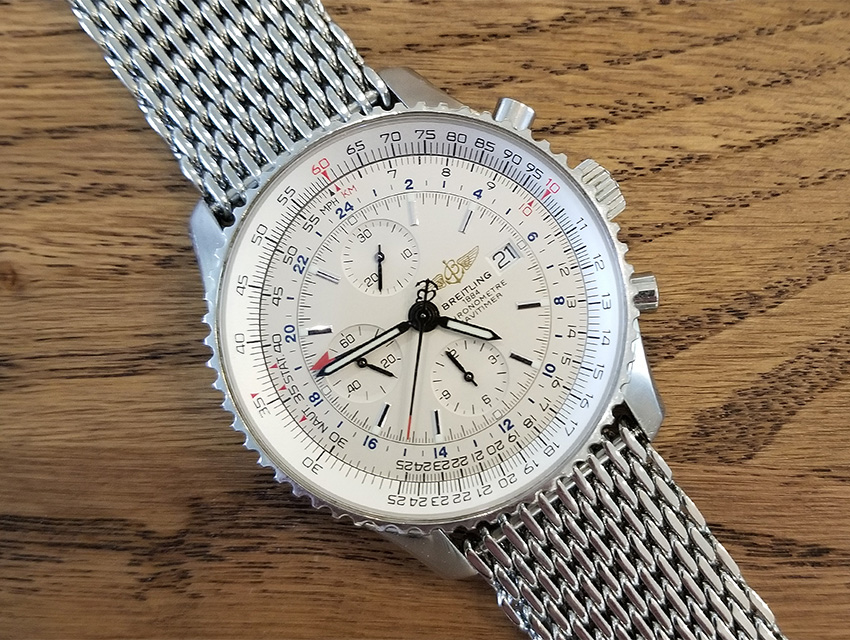 Sleek and stylish, a polished stainless steel shark mesh strap is an excellent compliment to the Breitling Navitimer World's polished steel watch case. Whether it's a business meeting or a date night, you'll be sure to impress with this one on your wrist. Great with a business-casual outfit for that elegant yet sophisticated look.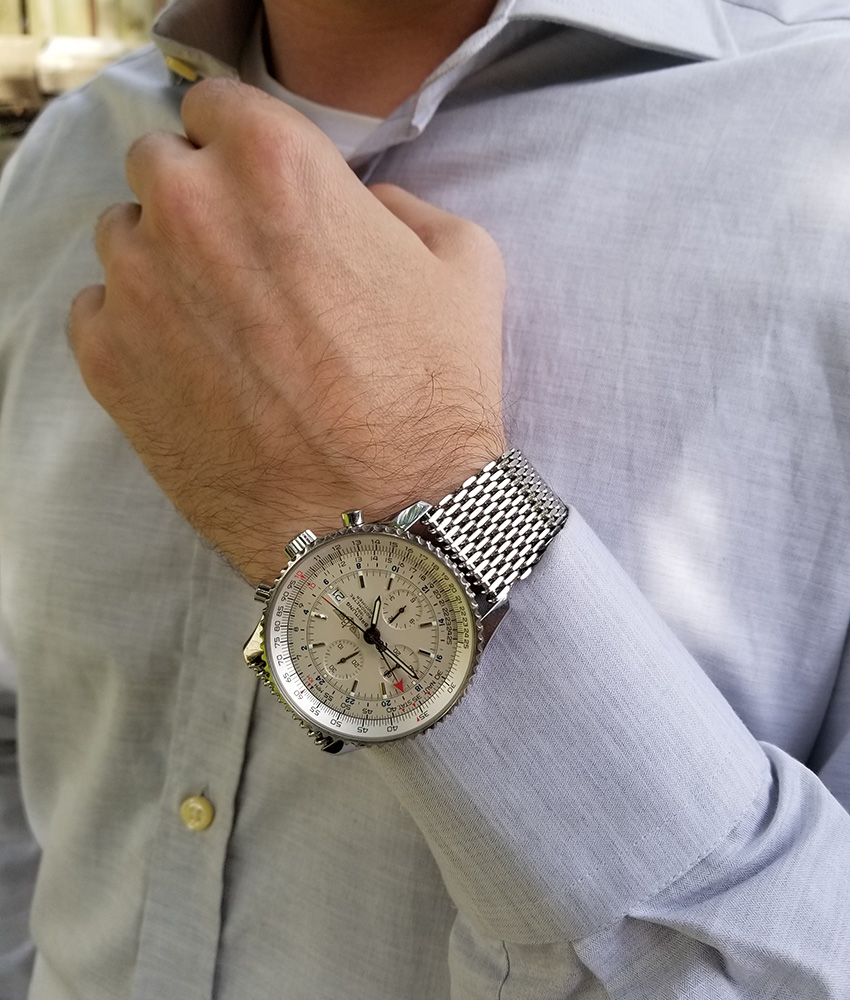 ---
RUBBER WITH CONTRAST STITCHING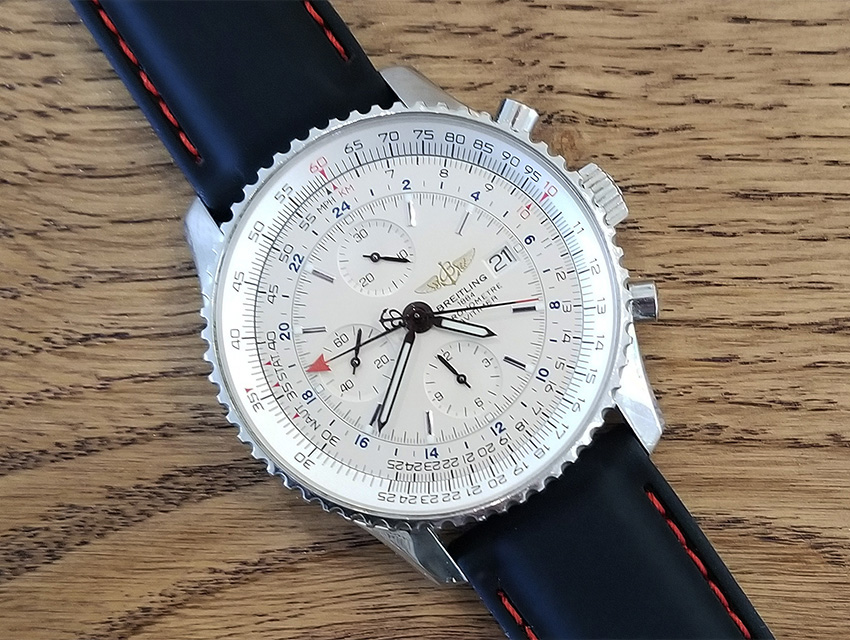 If you're looking for something a bit more rugged, a stitched rubber strap like this one will take a licking while your Breitling keeps on ticking. The colored stitching is a great way to compliment the accent color on your watch's hands and dial while you're away on a camping trip, or just out for a hike. You can even take a swim with this waterproof strap, as the Breitling Navitimer World is water-resistant up to 30 meters. If you like the look but you're not into rubber straps, consider a similarly-styled padded leather strap with contour stitching for your Breitling.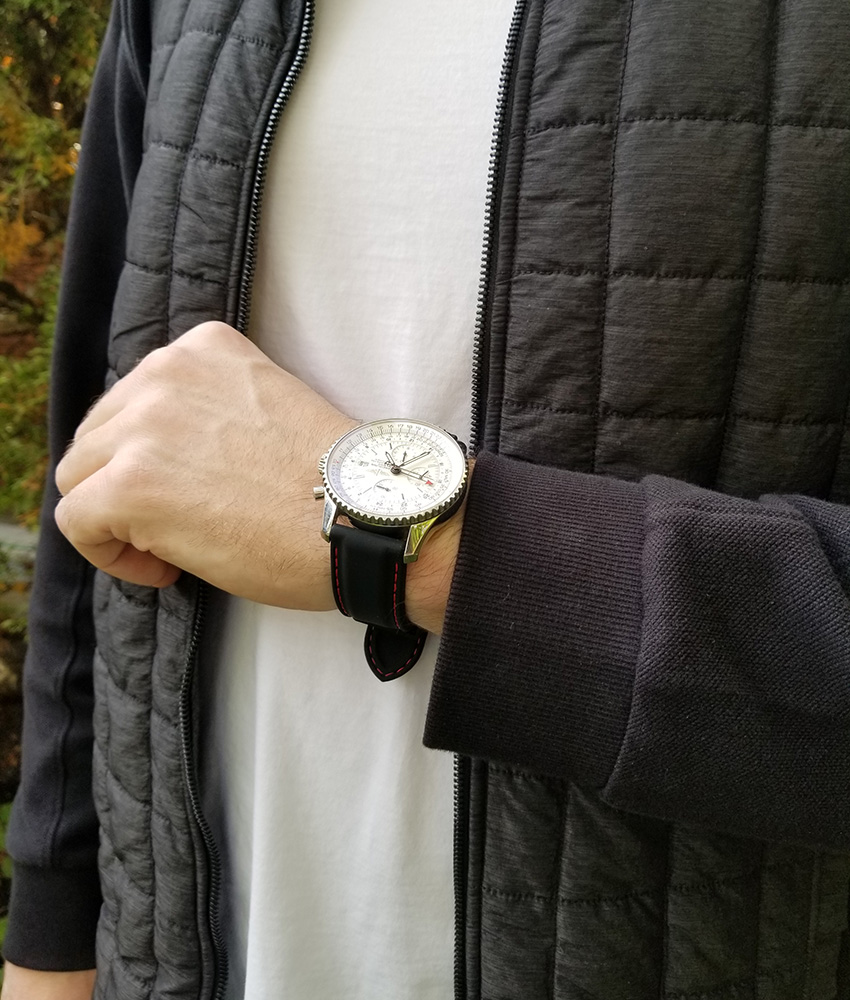 ---
GENUINE SHARK SKIN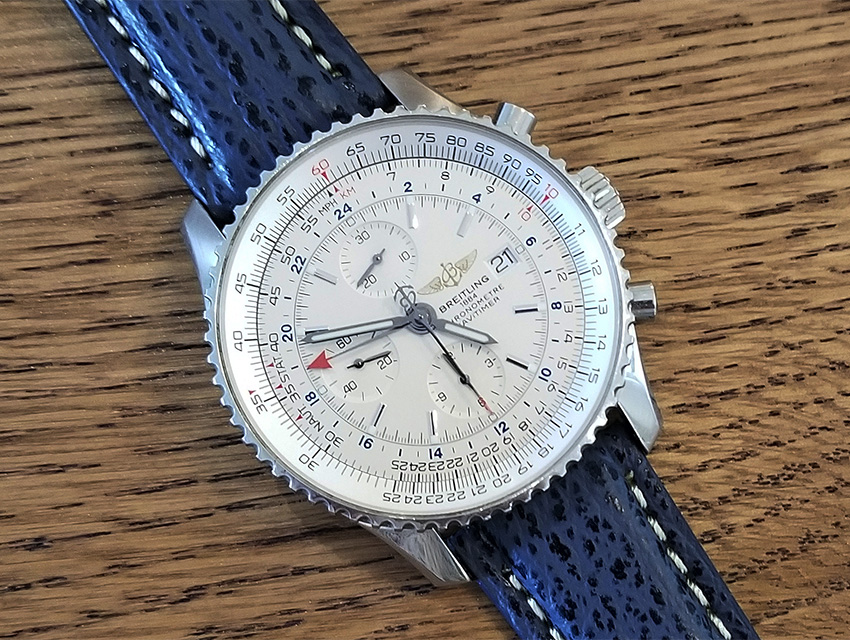 For a more adventurous look, consider an exotic strap like this genuine shark skin strap. The unique texture is not only bold and eye-catching, but also means that each strap is one-of-a-kind. The Breitling Navitimer World is more than versatile enough to pull off this look, so don't be afraid to experiment with this strap's various color options.