Bringing high-quality mechanical watches to enthusiasts around the world, the Seiko Presage is a great option for collectors who aren't looking to spend a fortune. With many models, styles and colors to choose from, the Presage's popularity comes as no surprise. What may surprise you however, is how versatile one watch can be simply by swapping out the strap.
We have with us today a Seiko Presage from the retro-themed "Style60's" series, inspired by the Crown Chronograph, a watch originally designed by Seiko as the the official timekeeper of the Tokyo 1964 Summer Olympics. This particular model (SSA423J1) has an off-white dial and black bezel, and features an 'open-heart' dial accent, exposing the watch's movement and inner workings. This particular model and colorway provides a lot of potential for combos with different types of straps; from leather and rubber to nylon and stainless steel. Without further ado, here are our favorite looks for this Seiko Presage.
---
Seiko Presage ✕ Classic Vintage Leather Strap
Starting things off with a look that's hard to argue with, you'd be hard-pressed to find a combo more timeless than the vintage-inspired Seiko Presage paired with a classic vintage leather strap. The contrast stitching ties in beautifully with the watch's off-white dial, evoking an effortless rustic style for any occasion.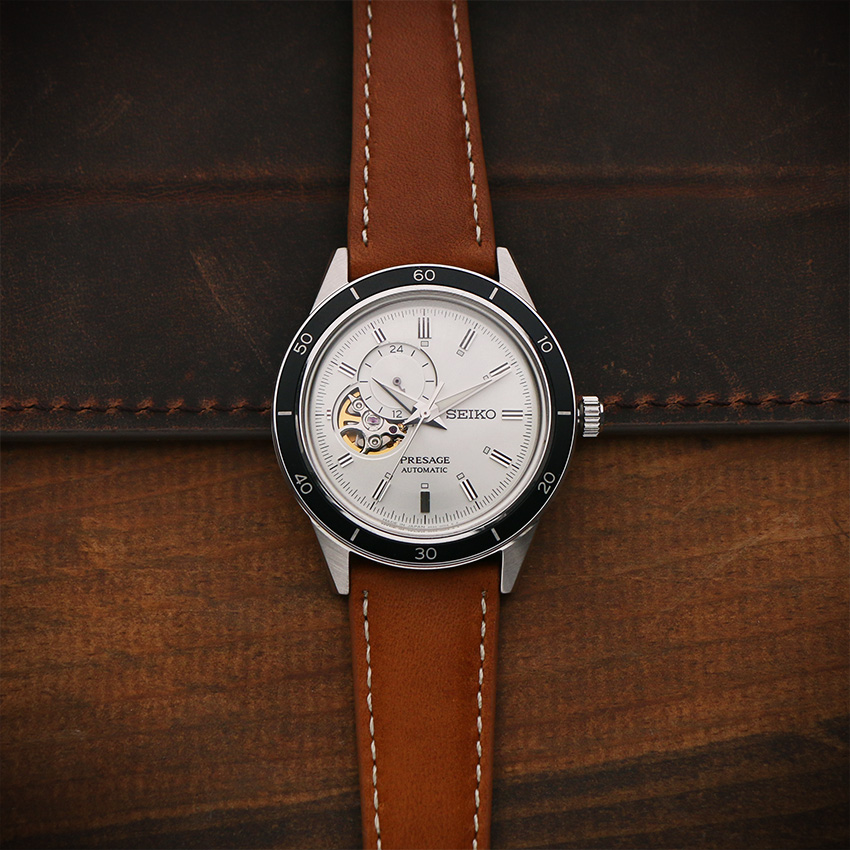 ---
Seiko Presage ✕ FKM Rubber Strap
If you prefer a clean and understated look, this next combo pairs the Seiko Presage with a black FKM rubber strap. Perfect as a daily wear, and just the right balance between comfort, durability and style. For the more adventurous type, this combo can be worn with confidence while out on the trail, or simply out running errands.
---
Seiko Presage ✕ Woven Nylon NATO
Next up, we have a rather eye-catching look that pairs the Seiko Presage with a perfectly color-coordinated woven nylon NATO. The watch's black bezel and exposed brass-colored gears combo beautifully with a black & khaki NATO such as this one. Watch enthusiasts have a long-standing appreciation for NATO straps, and with this combo it's easy to see why.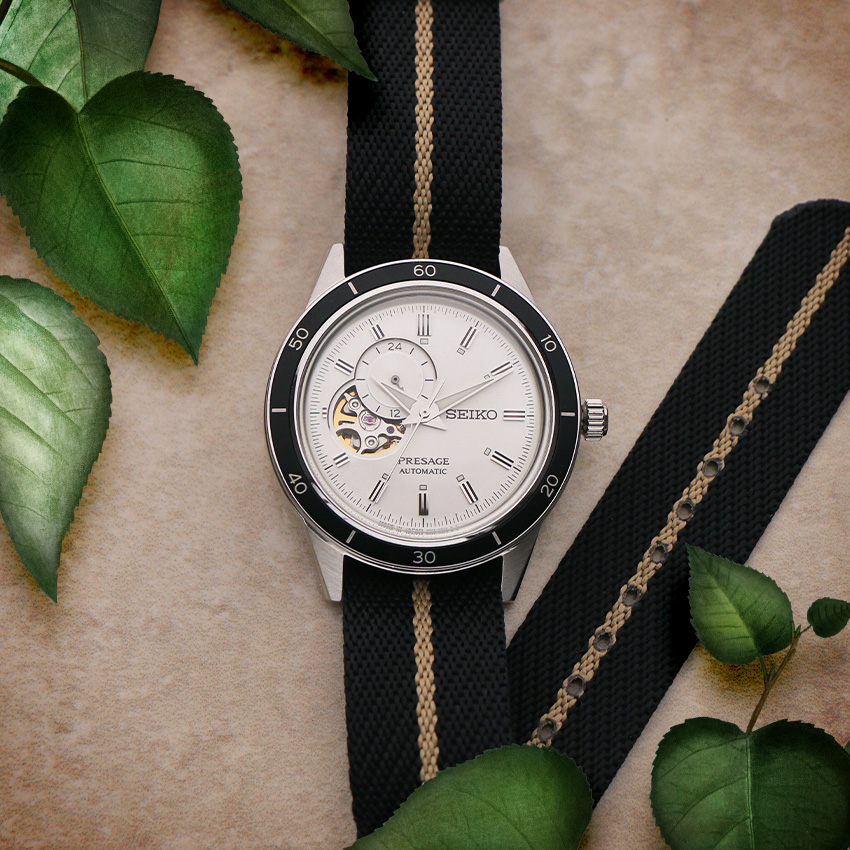 ---
Seiko Presage ✕ Stainless Vintage Beads of Rice Bracelet
Saving the best for last, this combo featuring a stainless steel vintage 'Beads of Rice' bracelet is sure to turn some heads. The Seiko Presage features a combination of brushed and polished metal on the case and lugs, making it an ideal candidate for most metal bracelets, however we think that this particular bracelet—with its vintage-inspired roots dating back to the 40's and 50's—evokes a look of elegant sophistication that simply cannot be beat.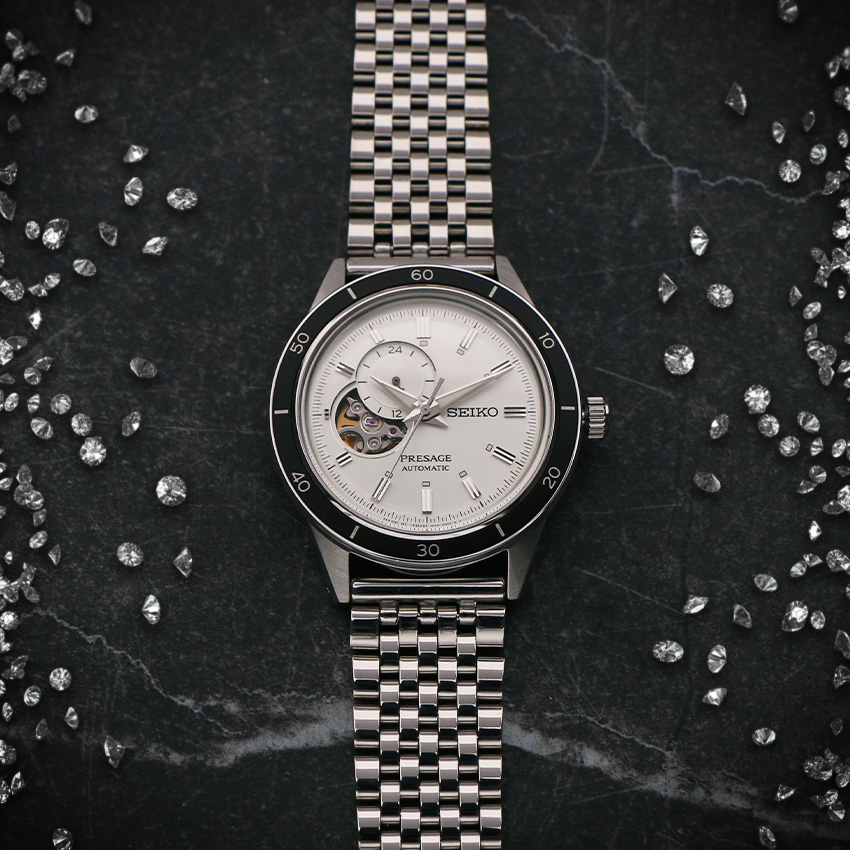 ---
Which combo is your favorite? Let us know in the comments below!