In this guide, we will explain how to use the
metal link removal tool
to remove links so you can shorten your watch bracelet.
Before you start, measure how many links you will need to remove to resize the band for your wrist. Plan to remove an equal or close to equal number of links from each side of the clasp so that the claps remains in the center of the strap.
STEP 1 – CHECK FOR INDICATOR ARROWS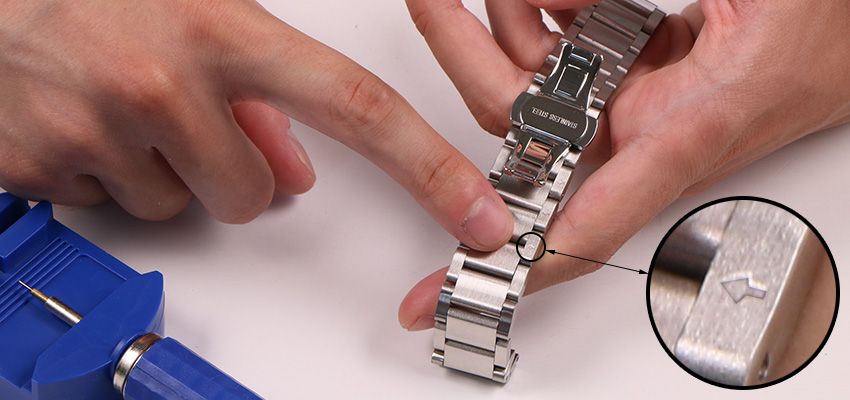 Check the back of the strap for arrows which indicate the direction in which the pins will push out. You will want to push the pins through in the direction that the arrows are pointing.
STEP 2 – POSITIONING THE STRAP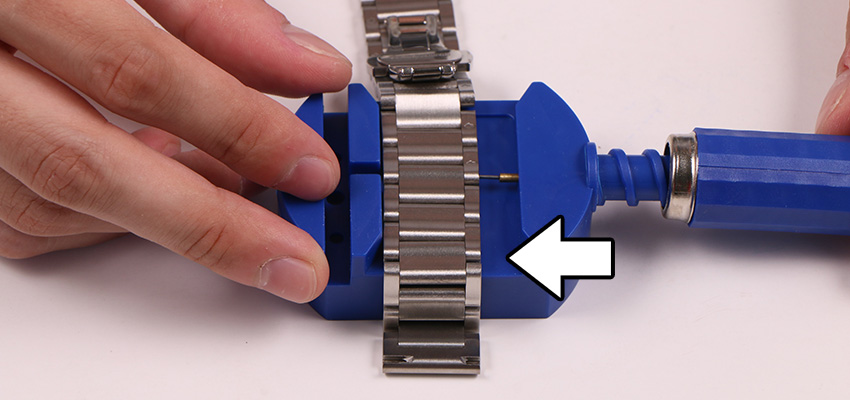 Lay the watch band across the link removal tool (underside up so the arrows are visible). Make sure that the arrows are pointing away from the pin pusher.
STEP 3 – REMOVING THE PIN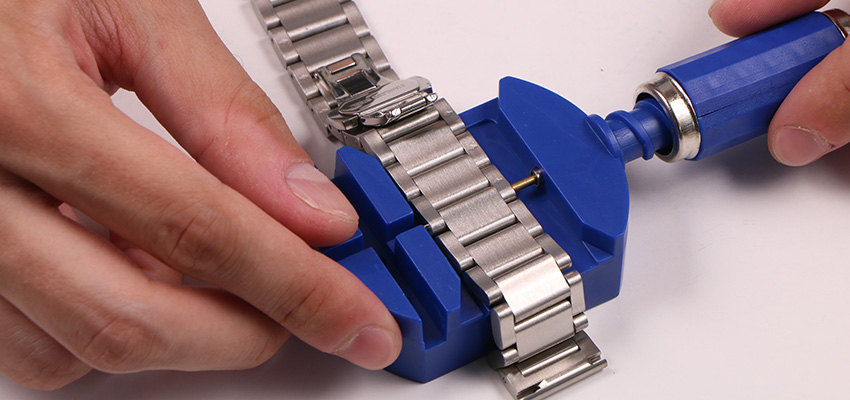 Line up the pin pusher with the pin hole of the link you want to take out. Once in place, rotate the handle clockwise to bring the pusher towards and into the pin hole. Once in place keep rotating the handle until the pin pushes out.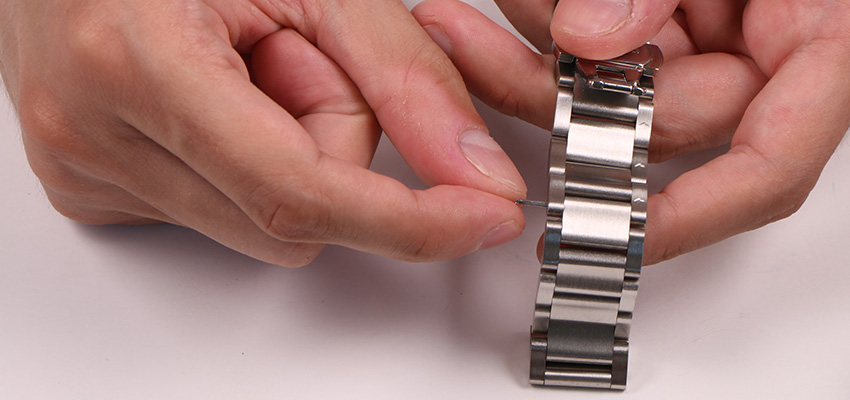 Once the pin has been pushed as far it can go, grip the pin between your fingers and pull it out the rest of the way until the pin has been removed completely.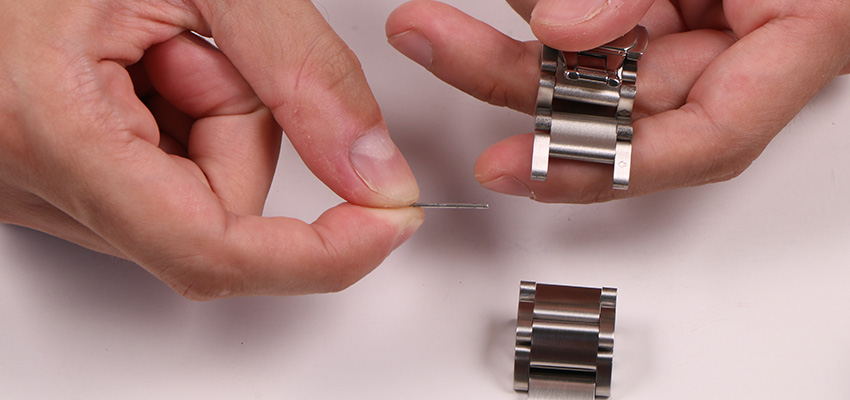 STEP 4 – RECONNECTING THE BAND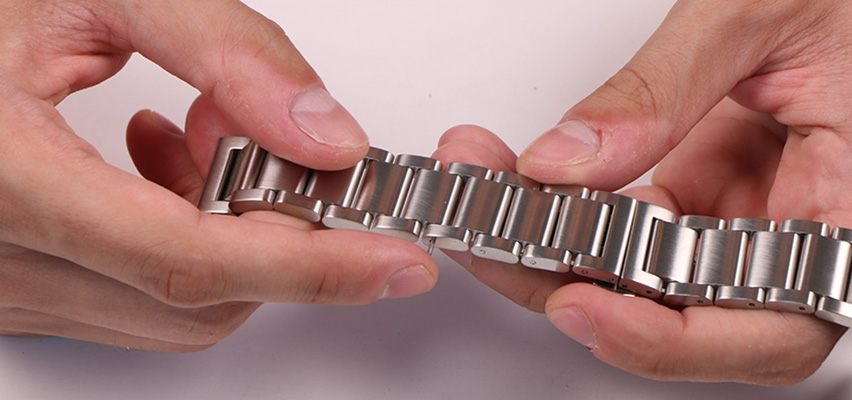 Once the desired number of links have been removed, you will need to reconnect the band. To do this, hold the links together and replace the pin with your fingers. Finally, use the link removal tool to push the pin securely back into place.