As you know, picking the right smartwatch or fitness tracker can be difficult. Fitness trackers come in all shapes and sizes, and the new Fitbit Inspire HR is no different. The Inspire HR has some cool new features and design tweaks that rival even the more expensive smartwatches. Its sleek design, comfortable wristbands and improved accuracy have helped put it among the best. We will cover the basics such as the new design, build quality, accuracy improvements, as well as the overall experience of using the new budget-friendly fitness tracker. Let's take a closer look.
Let's Talk Fitness
The Fitbit Inspire HR certainly ticks a lot of boxes, however it does have some notable exclusions, such as an altimeter used for elevation tracking, 3-axis gyroscope, and on-board GPS. This is not to say that its features won't suit the avid gym-goer; The basics are well-covered with step and distance tracking, calories burned, and active minutes. It also tracks your progress towards the recommended 250 steps per hour. You'll get hourly reminders to get your body moving, which can be somewhat annoying if you're  trying to do some desk work. We think Fitbit could do a better job of gentle reminders to get you motivated to move. With no built-in GPS, you'll have to sync the Fitbit to your phone to track your runs, which shouldn't be a problem for most. The focus was on improved battery life, which we will touch on later.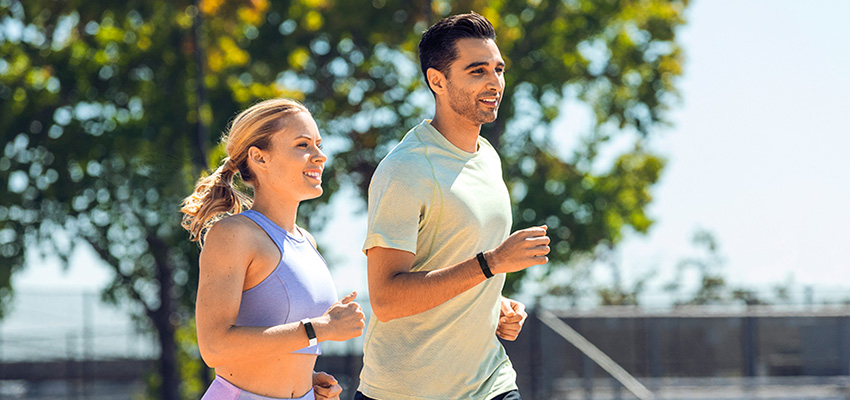 Design & Display
With a wider screen and the same level of wristband customization, the Inspire is off to a good start. The design is similar to that of the Fitbit Alta, although it has a plastic body instead of stainless steel. The lightweight design makes wearing the Inspire a pleasure, although it has lost some appeal in the elegance department. If it's a fashion statement you're trying to make this might not be for you, though swapping the standard wristbands to a classier leather band might help with this. The OLED screen is nice, though it doesn't have razor-thin bezels or super high pixel density that we are used to seeing on flagship smartphones these days.
To turn the display on and off, there is a button on the left-hand side. This is also used to pause workouts when needed, which comes in handy as swiping on a small screen can be tricky. Getting back to the wristband, Fitbit has gone with a simple quick-release pin mechanism to attach and remove the band to and from the device. You'll be spoiled for choice too, as Fitbit offers silicone, leather and mesh options through their online store. Fitbit went with the "keep it simple" theme here, and truth be told: it works. The fact that the Inspire is also waterproof truly makes this a 24/7 wearable tracker.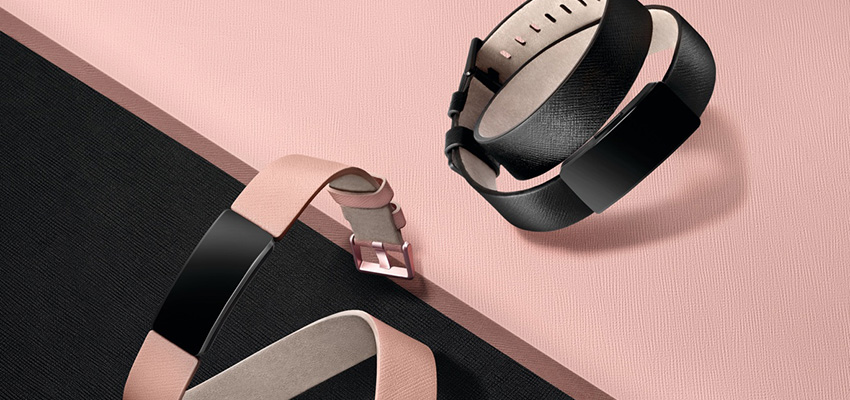 (Image: Fitbit Inspire – Kevin Cremens)
Build Quality
The Fitbit Inspire is, by all means, a budget fitness tracker. That being said, the build quality is still very nice, and certainly does not feel cheap or low-quality. The plastic design helps keep it lightweight, and you barely notice it on your wrist. The fact that it is also waterproof is a great touch, and really something that was needed. It is rated at 5 ATM water resistance, or approximately 50m. The sleep/wake button feels solid enough, and the wristband is also quite sturdy. The bottom line with regard to the build quality is that when wearing the Fitbit, it never felt underwhelming or lacking in quality.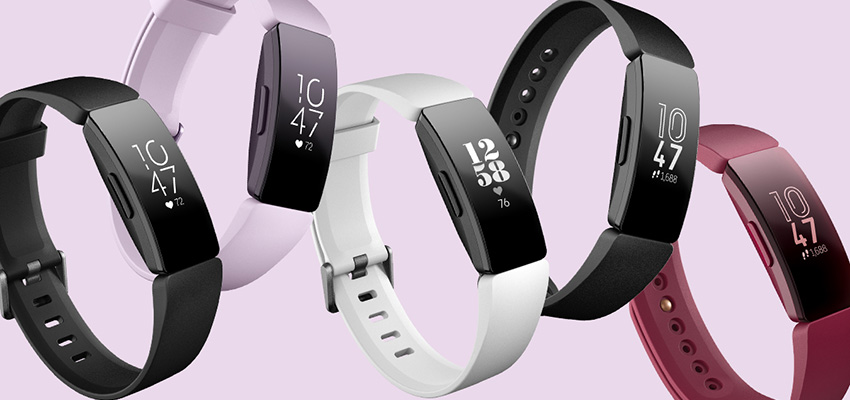 Battery Life
The Fitbit Inspire HR claims to have a battery life of 5 days, which on paper is 2 days less than the Charge 3. Some users are claiming anywhere between 3 to 5 days of battery life, so it really depends on how often you are using it. The full-time heart rate monitor is the likely culprit for the lower battery life, as it cannot be turned off. Thankfully, you can turn off phone notifications, which will help save some power. The Inspire HR comes bundled with its proprietary charger that attaches to the back of the device. While every Fitbit seems to come with a different charging dock, we didn't have any issue with this one.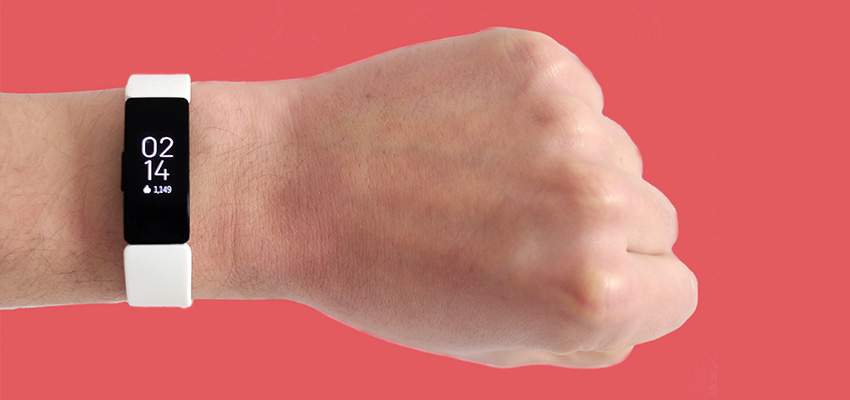 The King of Sleep
Sleep tracking is where the Inspire HR shines. Actually, all the Fitbit devices are best at this. The Inspire HR will automatically track your sleep for you, and it's small enough to wear to bed without being too bothersome. The accuracy of the sleep tracking feature is very impressive, though unfortunately it doesn't support the new Fitbit Sleep Score. The feature even offers suggestions on how to improve sleep quality, and can help detect sleep apnea. You won't be able to see all this data on the device itself, so you will want to make sure to check the Fitbit app on your phone for that.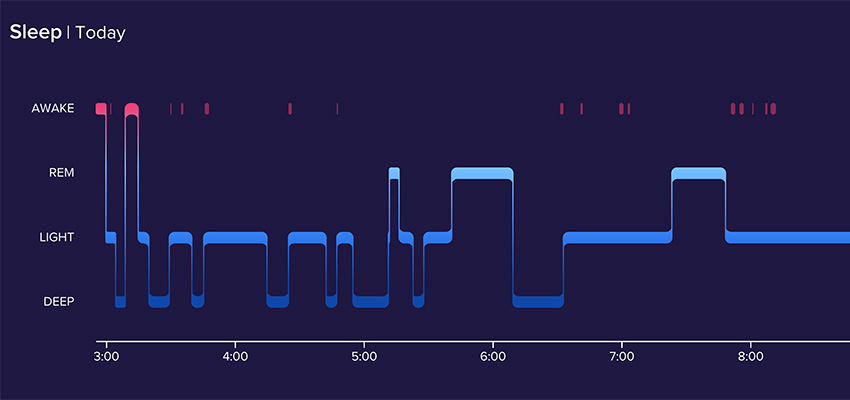 Heart Rate Accuracy
Here is where the "HR" in "Fitbit Inspire HR" comes into play. With 24-hour monitoring, resting heart rate data, the ability to recognize your training heart rate zone, and even a cardio fitness score, this device sets the standard for hear rate tracking. The Inspire HR delivers consistently reliable results you can trust, which has been one of Fitbit's best assets for years. It needs to be said that while the Fitbit performs incredibly well in most situations, users and data do show that it can be inaccurate when pushed to the limit. Athletes that run marathons have split-tested the data from a Fitbit and chest monitor, and the Fitbit's recordings seemed slightly off when compared to the chest monitor. For the average user however, this should not be an issue.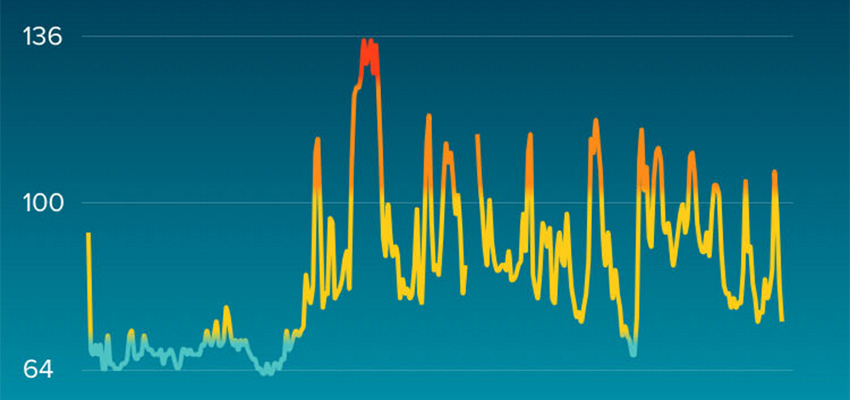 Conclusion
The Fitbit Inspire HR is tailored for fitness newcomers, and its entry-level price makes it hard to pass up. Simply put, we believe it's one of the best entry-level fitness trackers you can buy.