When you wear a Fitbit Charge 3 or Charge 4, you could be doing just about anything. It's the everyday activity tracker that simply fits into a lifestyle the way sweat does during a workout. That's already by design because the device is made to track all that activity, but there's every reason to give it a greater sense of style.
Swapping out the strap for a different style or material can radically change the perspective—function meeting fashion, if you will. And it works when you get the look you're going for, no matter the need or occasion. Here are some straps to think about wrapping around your wrist.
---
When the athletic look suits you
The Charge 3 and Charge 4 already come with a rubber strap out of the box, but that doesn't mean you can't change how it looks. Fitbit went with a nice mix of a textured outer portion, and a smooth one on the inside. That design shouldn't be limited to black when the options can be so much more colorful.
With no less than nine colors, wearing the Charge doesn't have to feel like it only fits in. Why not make it stand out with a snazzy or louder color? The thing about straps made for devices like this is that there's room for creativity. And we're talking functional creativity here. Case in point, when you look at how perforated straps ventilate the wrist, you may like how that feels during a run or workout.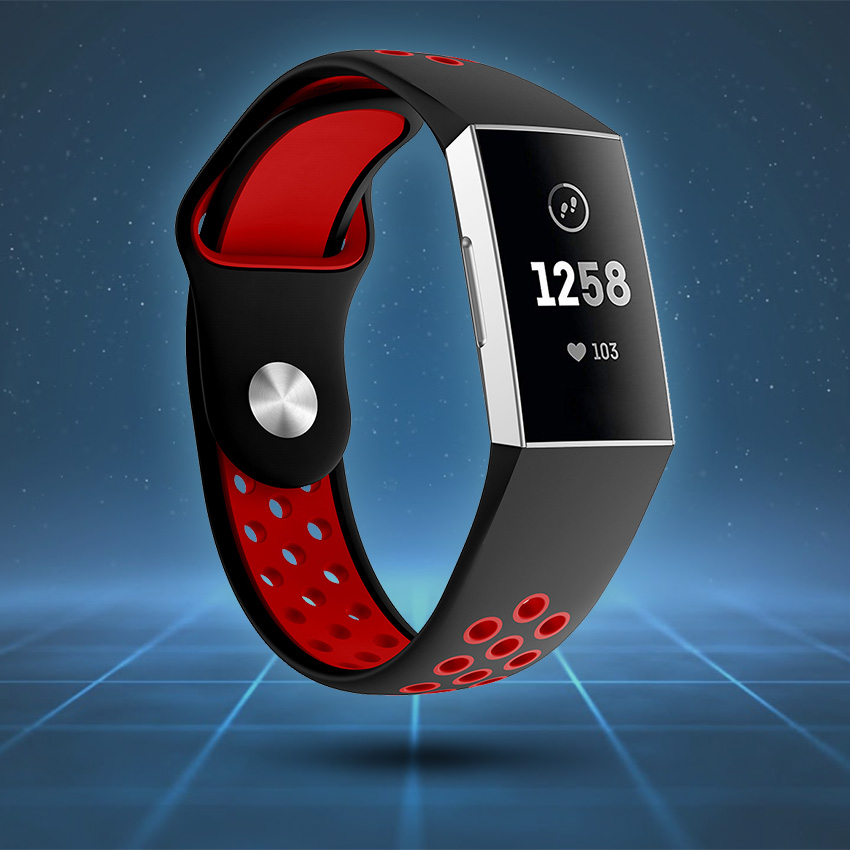 Not to mention that color is heavy on the inside, with only accents coming out in the open. It's a sophisticated sporty look that plays well to color combos that may inspire you to move. And like the rubber straps, size does matter. You can go with either a small-medium (215mm) or a medium-long (245mm) strap for maximum comfort. The rubber straps are a bit shorter in both sizes, mainly because of the latch system.
If your wrists do better with something more fabric in design, the Charge 3 and 4 do just fine with those, too. Woven nylon straps are like a cross between the sporty and rugged rubber straps, and the more casual and luxury straps made from other materials. They can be sporty in their own right, yet fit right in while out in casual situations. Nylon can be pretty resilient when you make it right. Plus, when you add a nice design, with texture that stands out, it's hard for people not to notice.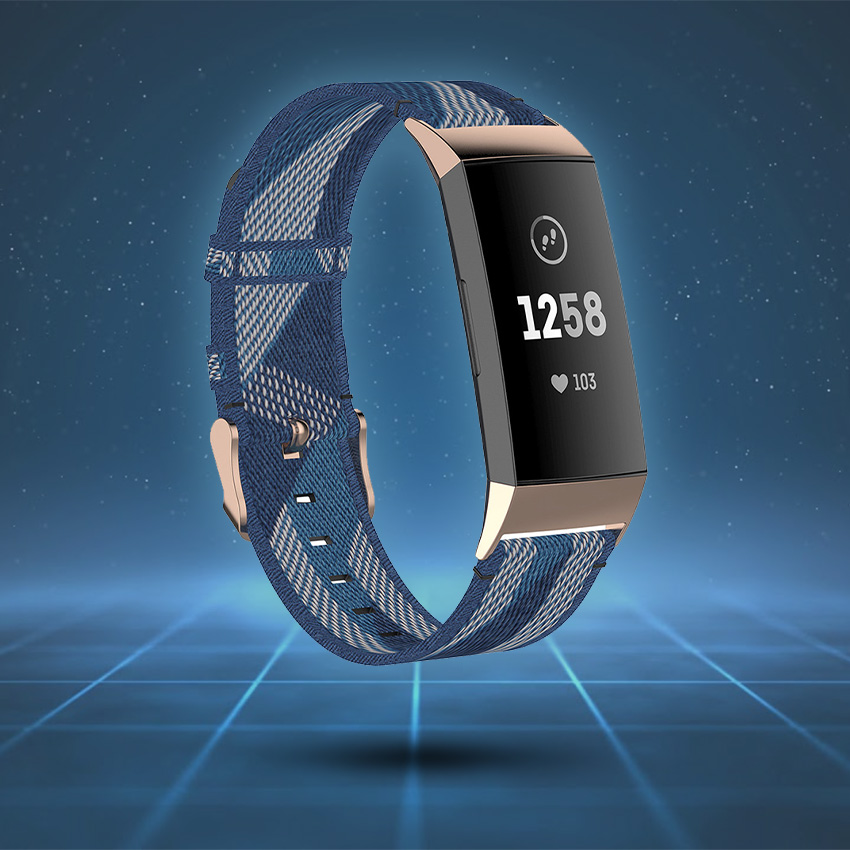 ---
Go the casual route in more ways than one
It's easy to transition to something more casual when the mood strikes, or the occasion calls for it. Canvas is the kind of neutral material that suits the color options available because there's a subtlety to how the two look that makes these straps never feel out of place. And since the material is softer to the touch, it's easy to feel comfortable wearing the Charge 3 or 4 all day without really feeling like it's there.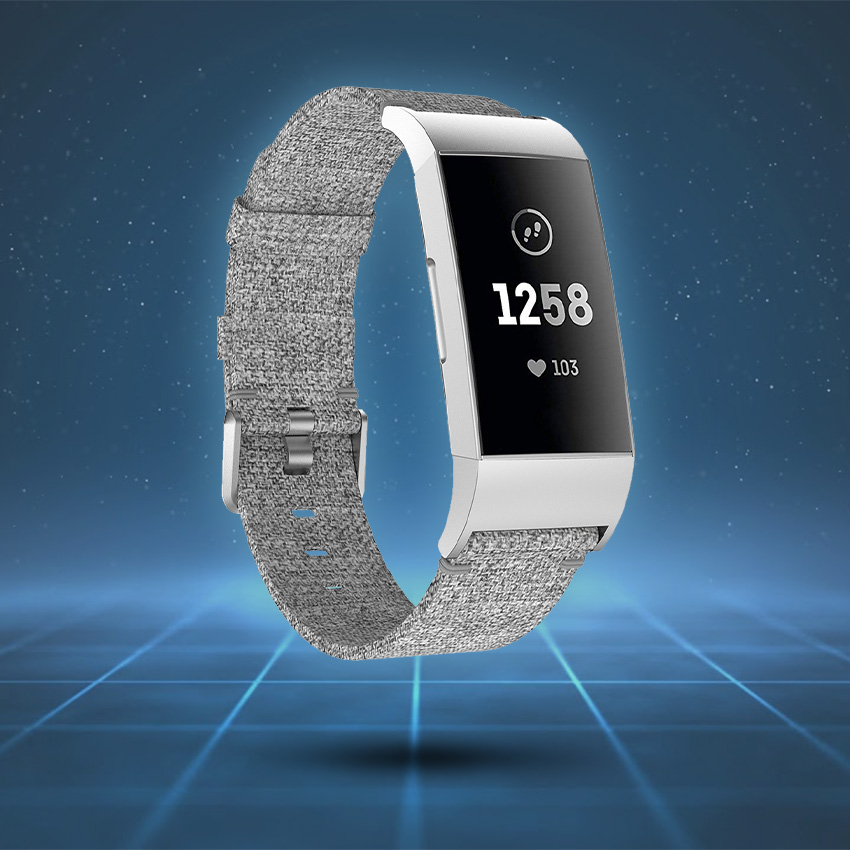 When you move on to suede, you're upping the ante into decidedly more stylish territory. It evokes a classy vibe like few other materials do, and that's really no exception when putting a suede strap onto either of these Fitbit devices. From the threaded accents, and on to the lovely brushed silver latch, it would be hard to look away when seeing one wrapped around anyone's wrist.
There's also length to consider. A short strap measures (without the buckle) in at 180mm, whereas a standard strap is 200mm, and a long one goes up to 220mm. Throw in about a dozen color options, and there's plenty of room for comfort and personalization.
When it comes to a classic look, leather always gets its time to shine. There's something about a leather strap that changes how an activity tracker looks, and that's certainly no exception with the Charge 3 and 4. With the right outfit, it's like a standout accessory, especially when the two match. Wouldn't be hard to pull off, either, considering the mix of colors on offer. You can go classic with a black or brown, or take the funky route and pick one of the bright colors to truly make a statement. Your personal choice goes further when you choose between a black or rose gold latch to go with all that leather goodness.
---
Maybe it's time to flash some metal
Dressing up a Charge 3 or 4 isn't a complicated case. Not when you have some metal to strap on that really gives it some flair. Milanese mesh is one of those unisex options that works perfectly fine, regardless of who's wearing it. It's like an accent piece to an existing accessory, mainly because of how it can shine or stay subtle all at once. The strap's lightweight design also lends itself to some additional comfort when you plan to wear it for a longer period.
Stainless steel adds some heft, but it's hard not to appreciate what it does to anyone's wrist. Even more so for an activity tracker. The Charge 3 or 4 really does transform into something else when you put one of these straps onto it. Not unlike how you would notice a huge difference with a watch, and the best part is that no matter what strap you attach to it, it just oozes class.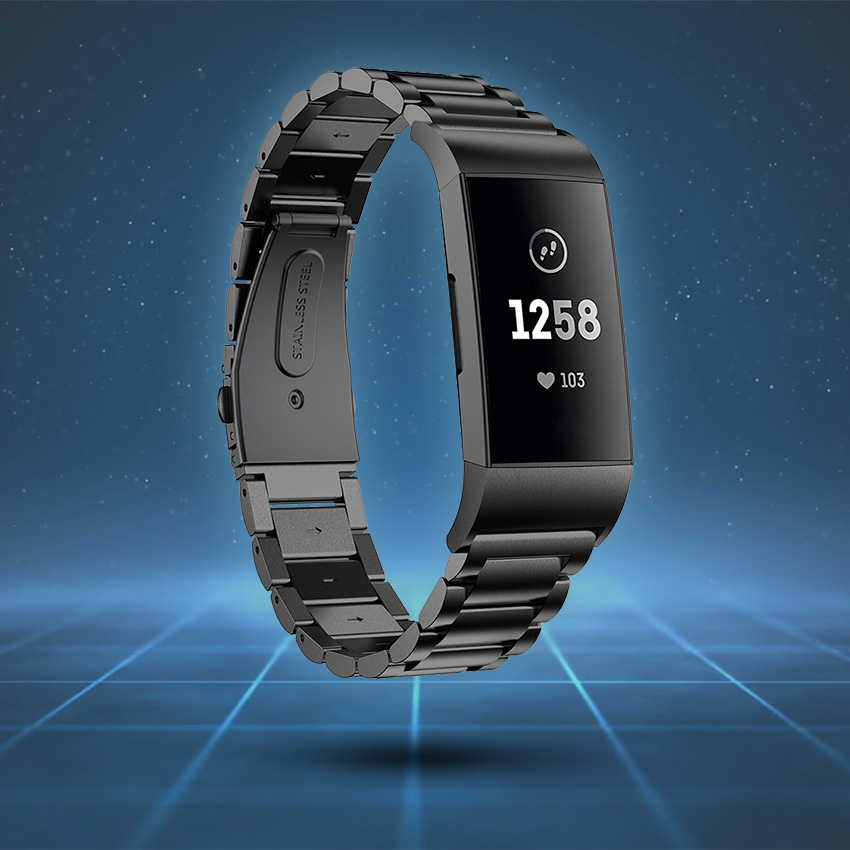 Length is set at 165mm because it uses a clasp, and if you're thinking that may not be the snug fit you're looking for, the links do come out when you have the right tool for it.
---
Now that the fun has begun…
Silicone straps are like canvases when you really put some art to them, and that's probably the best way to describe what patterned straps are like. These aren't just colorful, they're vibrant and say something about the person wearing them. With 18 to choose from, there's plenty of ways to stand out wearing one of these.
While you're at it, why not turn the Charge 3 or 4 into a scrunchie. If these don't stand out, it's hard to tell what would. These unique straps add something others don't, which is size without the extra weight. It's a pretty wide length between 160-250mm, so wrists, thin and thick, will have zero problems slipping into one of these.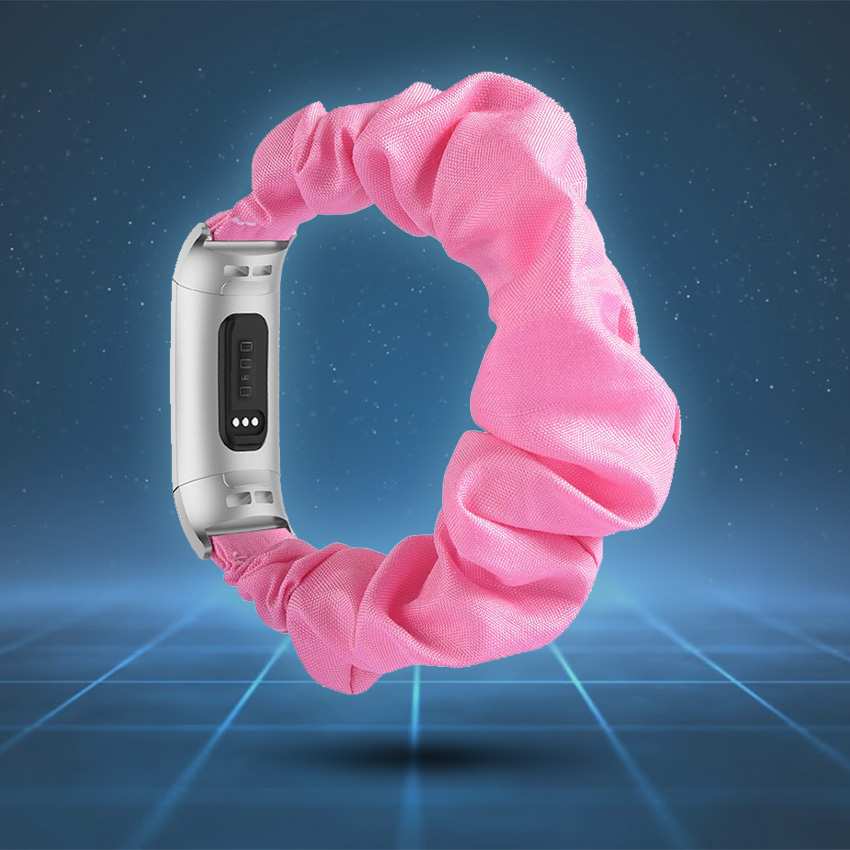 Another way to stand out is to wear a sequin leather strap. True, you don't get the myriad of color choices other funky options give you, but it would be easy to have fun wearing one of these.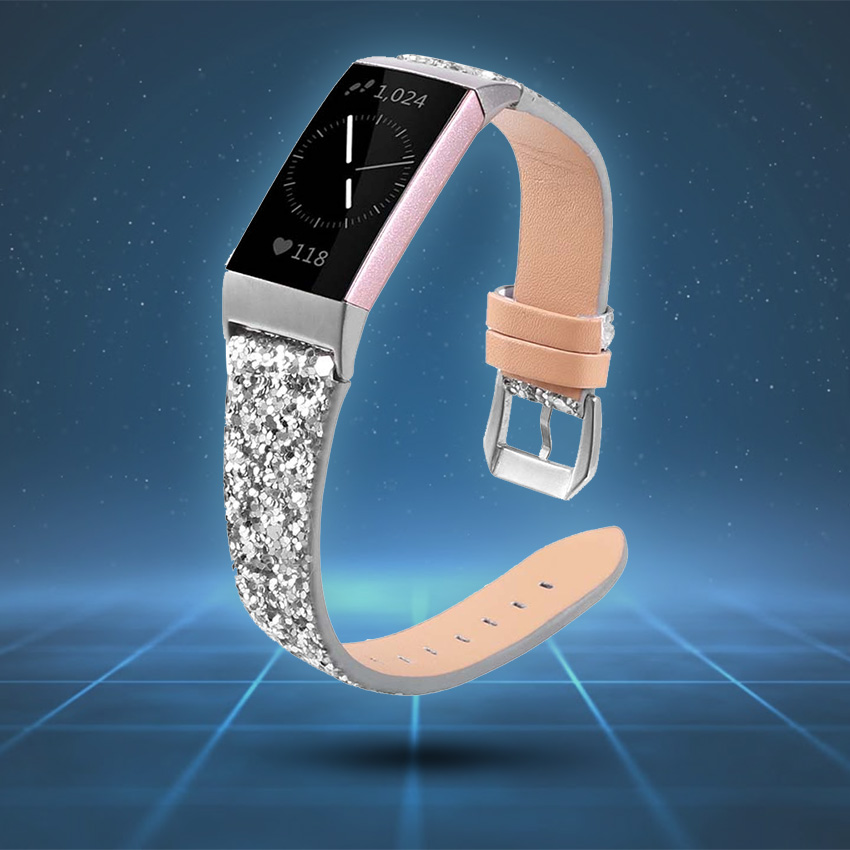 If you can imagine the very same strap that comes out of the box with the Charge 3 or 4, and then compare it to any one of these straps, you get an idea of just how expansive the options really are. It's your activity tracker with your sense of style and comfort on the table. Roll with it and make it your own.
What's your favorite way to sport your Fitbit Charge 3 or Charge 4? Let us knows in the comments below!