While we're big fans of watch-focused blogs, forums, and online journals, there's nothing quite like flipping through a beautifully produced magazine. The photography pops, the articles are in-depth, and it's always nice to give our eyes a break from screens. Plus, watch magazines are great additions to any at-home horology libraries to accompany reference books and catalogs. If you're the type to get excited when a new issue hits the stands (or lands in your mailbox) and love all-things timepieces, then check out our round-up of the best watch magazines to subscribe to.
---
HODINKEE Magazine
Founded as a blog in 2008 in New York City, HODINKEE is without a doubt the premier online source for watch reviews, information, and news. Over the last decade plus of existence, HODINKEE has grown into a community of passionate watch fans and the company has supplemented its online editorial with a podcast, an e-commerce outfit, and a magazine.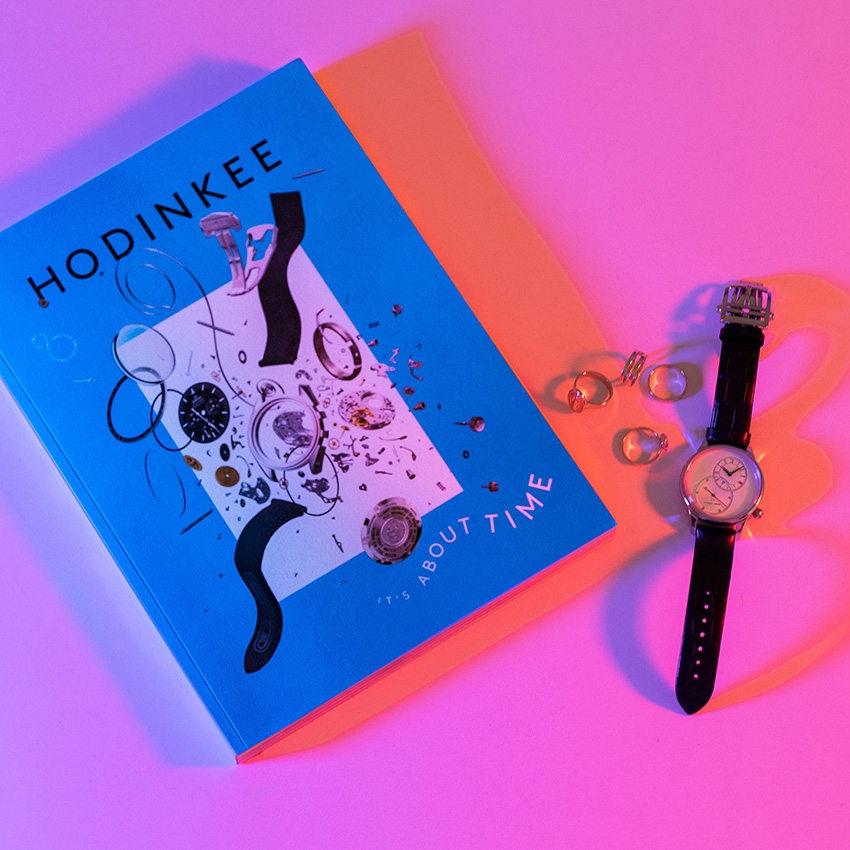 The HODINKEE Magazine made its debut in 2017 and it doesn't simply focus on watches but also on architecture, cars, photography, and other design-based interests that appeal to many watch enthusiasts.
$32/per issue with subscription
---
Revolution Magazine
Launched in 2005 in Singapore and now printed in several languages for several markets across the globe, Revolution magazine is one of the world's leading print titles dedicated to watches.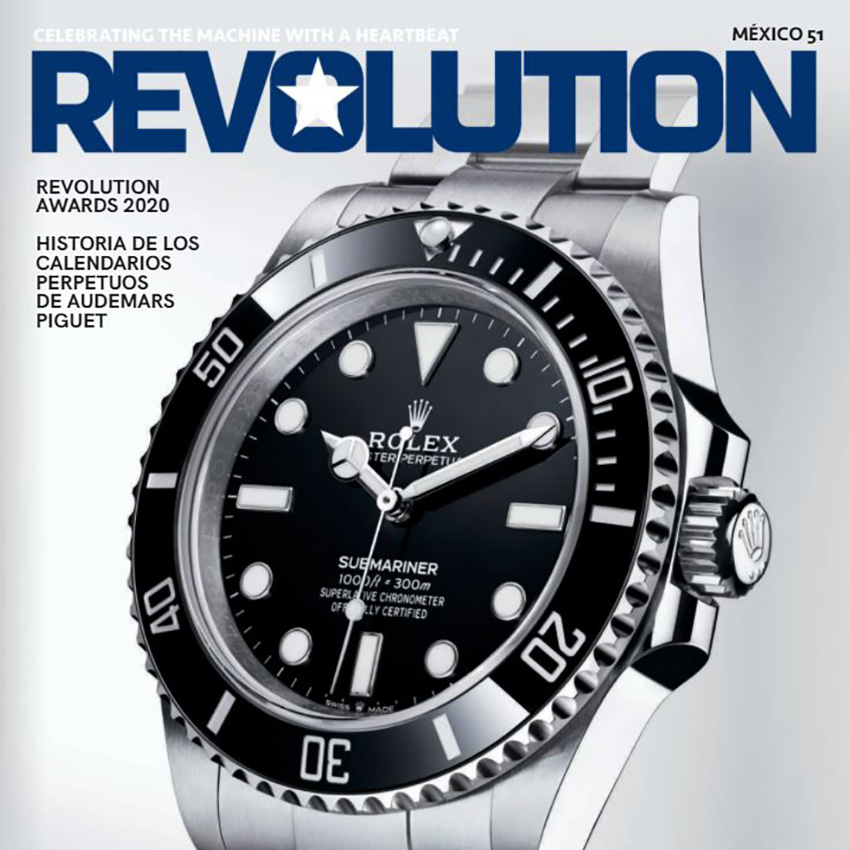 Following its slogan, "Celebrating the machine with a heartbeat," Revolution magazine not only covers new watch launches but also features plenty of interviews with industry insiders, historical deep dives, and delivers a few hot takes by way of opinion pieces.
$80 for a 1-year subscription to Revolution USA
---
WatchTime Magazine
Proudly declaring itself as "America's no. 1 watch magazine," WatchTime began publishing in New York City in 1999. Since then, other WatchTime editions have emerged in select markets around the world. In addition to printing a new issue every two months, WatchTime magazine also publishes fantastic special edition supplements focused on particular brands.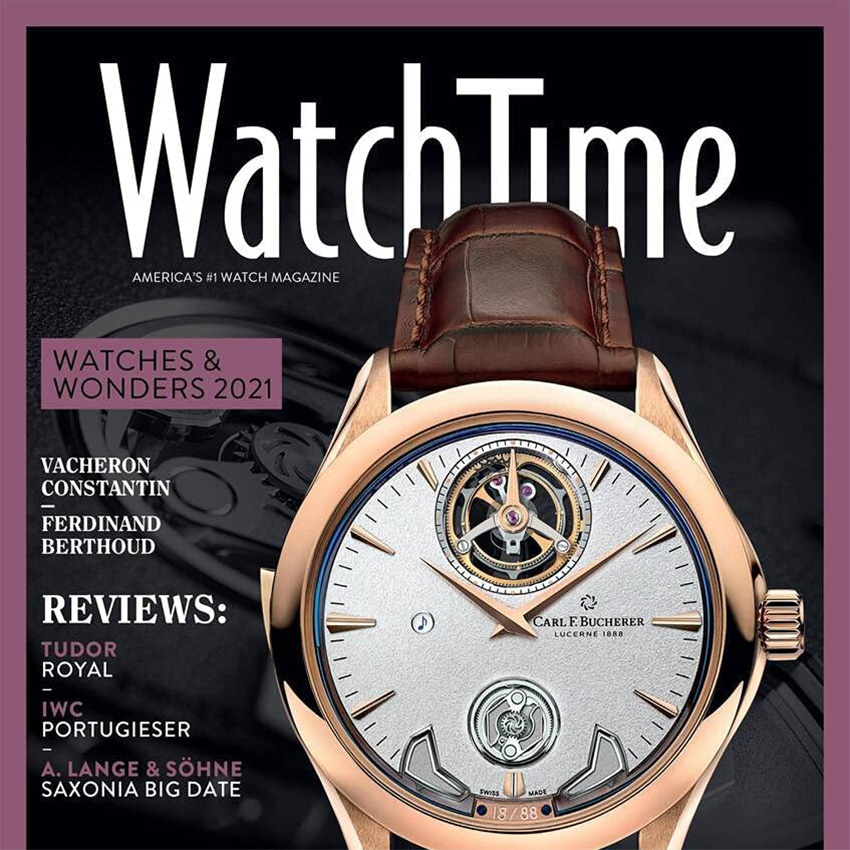 The pages of the mag are filled with reviews, news, interviews, and reports about watch models and the watch industry, all accompanied by sharp photography. With the all-access subscription package, you not only get the print and digital magazine but also access to the publication's full archive.
$49.97 for 1-year of WatchTime all-access subscription
---
Europa Star Magazine
With a history that dates back to 1927, Europa Star now reaches 174 countries through its network of print magazines and websites. There are Europa Star magazines in multiple languages including English, French, German, Spanish, Portuguese, Russian, Chinese, and more. The Europa Star Global English issue publishes five times a year and you can expect each issue to be packed with all the latest and greatest watch news.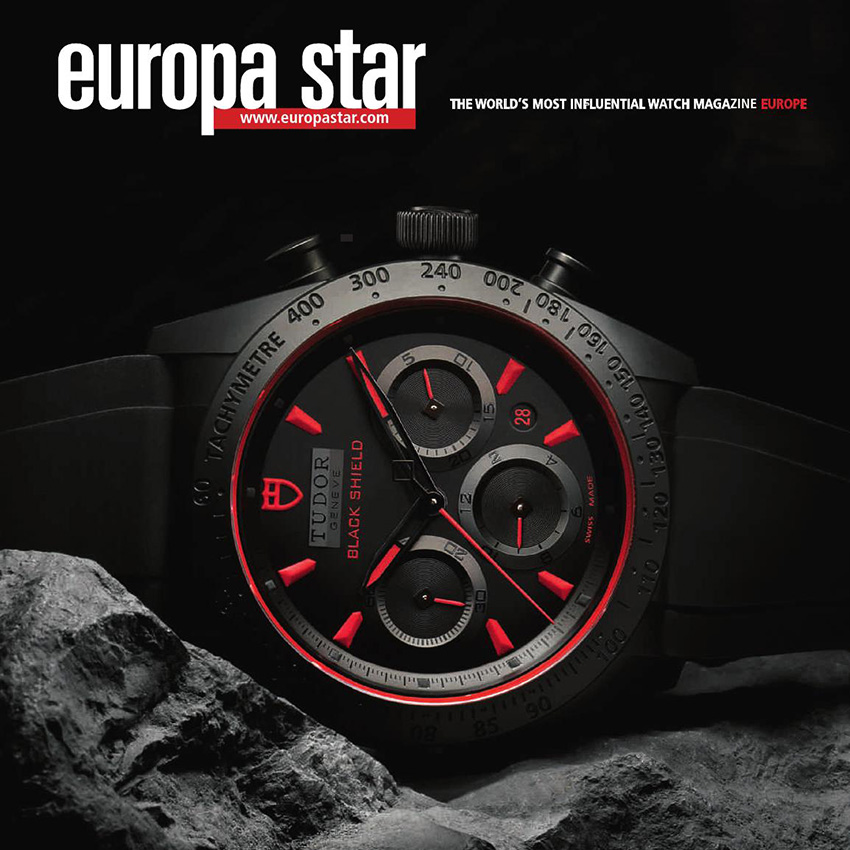 What's more, Europa Star is working diligently on uploading their entire archive online, which currently covers issues from 1936 until the present day. A Digital + Print subscription package provides access to this treasure trove of historical watch reporting.
CHF 199 for 1-year of Europa Digital + Print subscription package
---
Gear Patrol Magazine
Unlike the above-mentioned media outlets, Gear Patrol isn't exclusively focused on watches but it covers many male interests like cars, tech, home, outdoors, and style—and their watch coverage is certainly solid. Gear Patrol began supplementing their award-winning digital publication with a print magazine in 2016 and has now published well over a dozen issues.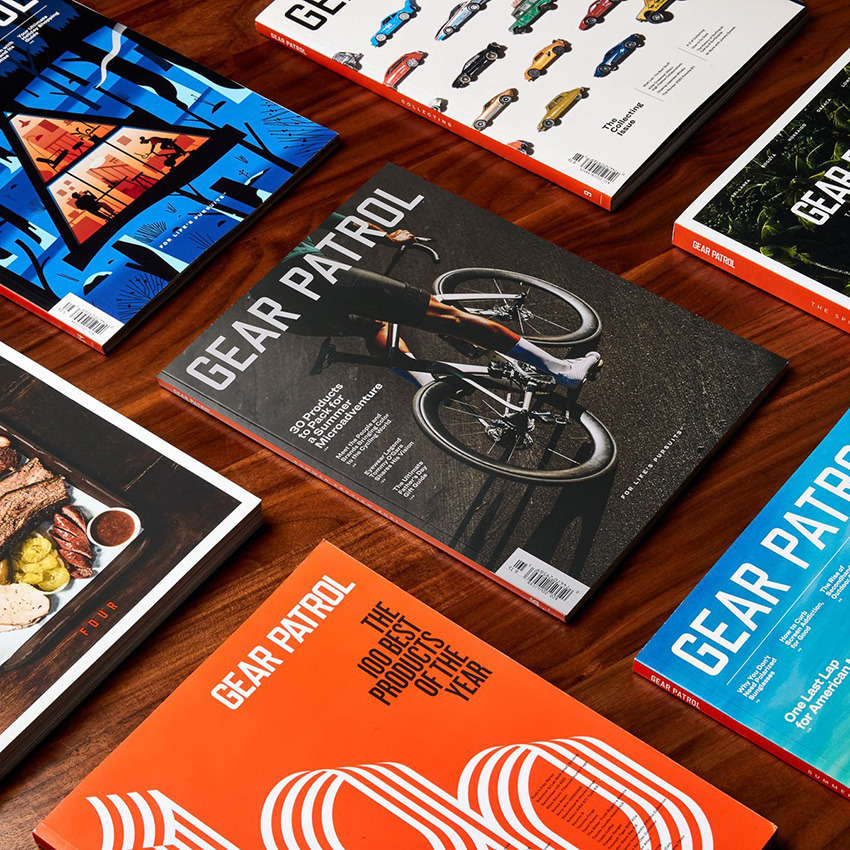 For fans of timepieces, the magazine offers plenty of comprehensive watch buying guides, tailored to the motivated yet relatively new watch buyer. Gear Patrol magazine publishes two editions a year: Fall/Winter and Spring/Summer.
$39 for a 1-year Gear Patrol magazine subscription
---
Haute Time Magazine
As its name suggests, Haute Time magazine is all about the very finest watches in the market and the people that wear them. Watch magazines typically feature a watch or two on the cover; however, Haute Time covers always flaunt a well-known celebrity wearing a top timepiece—many of which are watch collectors. Some recent cover stories include comedian Kevin Hart, singer J Balvin, MMA fighter Conor McGregor, and tennis pro Caroline Wozniacki.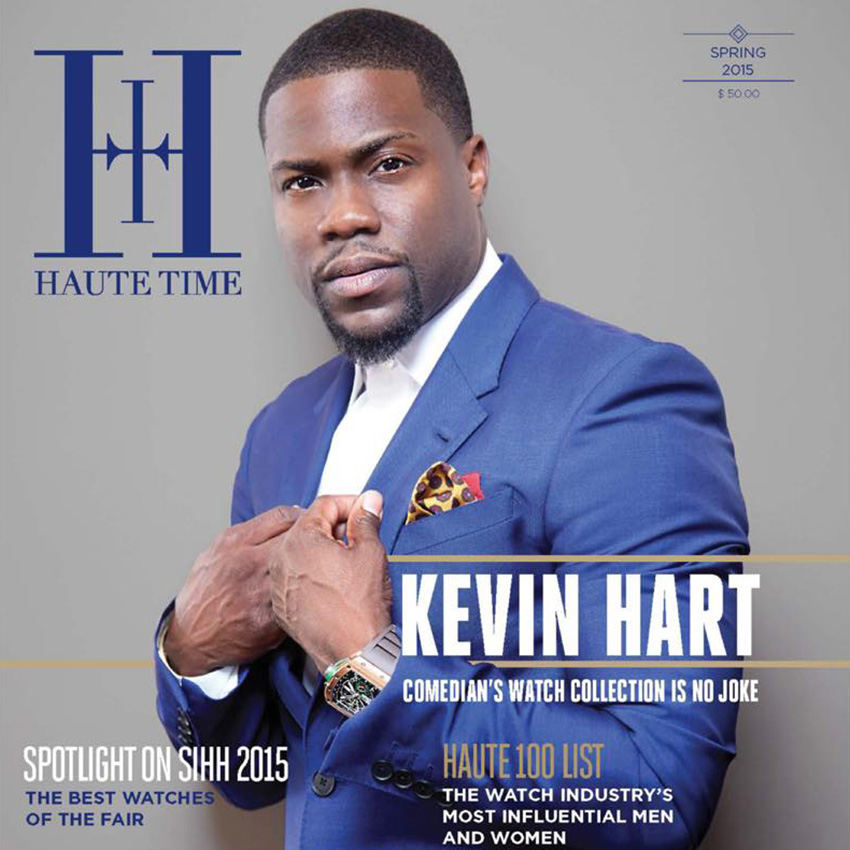 Tailored to those that enjoy the high life, Haute Time highlights some of the most expensive watches from brands like Hublot, Richard Mille, Patek Philippe, Rolex, and others.
No current subscription information, contact the company for more information
---
Town & Country Magazine
Town & Country is the oldest continually published general-interest magazine in the United States, established in 1846. It is the definitive magazine for those that appreciate the finer things in life, from travel and food to style and society to properties and decor.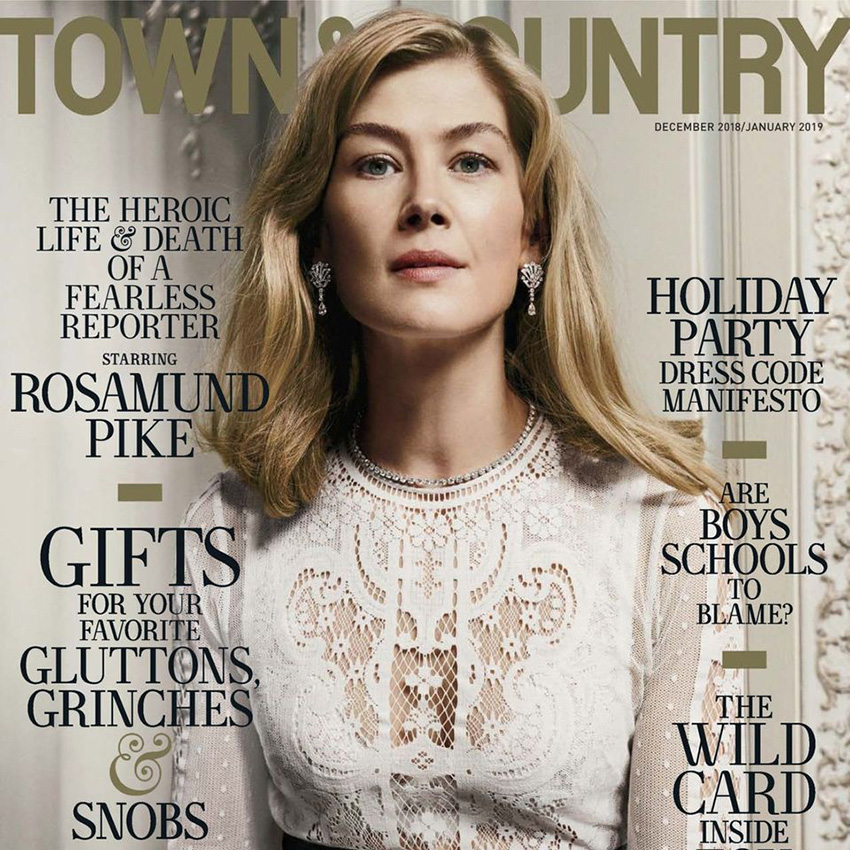 While Town & Country is far from a watch magazine, it does offer fantastic women's watch coverage—something that is severely lacking in other watch magazines. But fear not, the magazine also features a curated selection of men's high-end watches from time to time.
$15 for a 1-year subscription to Town & Country
---
Rolex Magazine
It seems that everything that bears the Rolex name—and not just the watches—are sought after. Case in point is the official Rolex magazine, which isn't for sale but distributed to authorized dealers to give to their customers. Rolex began publishing its high-quality glossy in 2013 and has since released nine issues.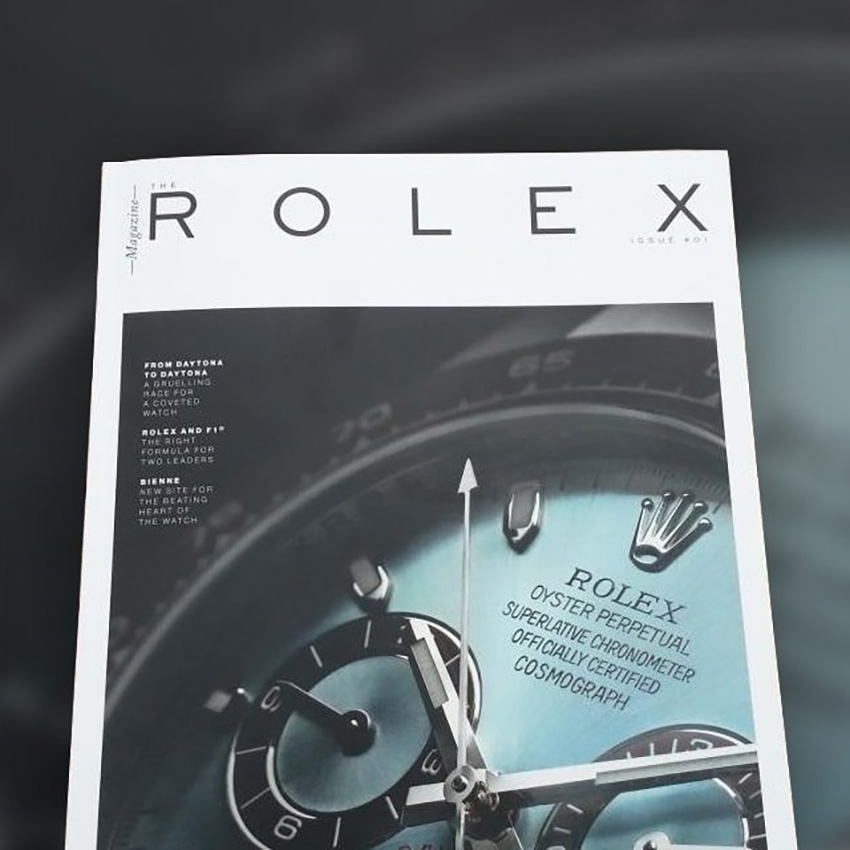 Each edition is focused on one particular model and some of these are hot collector's items selling for several hundred dollars in the pre-owned market. These hardcopy publications are particularly appealing for Rolex collectors since the magazine is full of striking photography and interesting articles. While many assumed Rolex stopped producing the magazine (it's been a while since the company released one) the newest edition just came out in 2021 with the new Oyster Perpetual on the cover.
• Rolex Magazine Issue #1 – Daytona
• Rolex Magazine Issue #2 – Datejust
• Rolex Magazine Issue #3 – Sky-Dweller
• Rolex Magazine Issue #4 – Day-Date
• Rolex Magazine Issue #5 – Yacht-Master II
• Rolex Magazine Issue #6 – Submariner
• Rolex Magazine Issue #7 – Lady-Datejust
• Rolex Magazine Issue #8 – Explorer II
• Rolex Magazine Issue #9 – Oyster Perpetual
Free via authorized Rolex dealers
Not officially for sale but can be purchased online via various platforms like eBay
---
It's no secret that magazine readership has been in decline for about a decade now thanks to the availability of content online. However, when you do pick up a magazine, especially if it's about a particular topic that you're interested in like timepieces, there's no denying that a printed page offers something special over a scrolling screen.
Do you subscribe to any watch magazines? If so, what's your favorite one? Share your thoughts with us below.