If you want to run the latest fitness apps, a waterproof smartwatch is almost a necessity. Whether you're tracking your heart rate, monitoring your breathing, or counting calories, a phone probably isn't going to be much good on its own. This is even more true if you're swimming, snorkeling, or water-skiing, since you likely won't even have your phone on you during those activities. But there are a lot of smartwatches on the market, and all of them have different features, so choosing between them can be a headache.
In this article, we're going to look at five of the most popular waterproof smartwatches on the market. We'll give you a quick overview of the features, and go over the pros and cons for each model, which are all high-quality, brand name watches. Which one is best will depend on your particular needs. Here is the list of our top picks:
Apple Watch (Series 4)
Fitbit Charge 3
Samsung Galaxy Watch
Garmin Vivosmart 4
Suunto Core
Are They Really Waterproof?
As any SCUBA diver can tell you, "waterproof" is a relative term. Under enough pressure, nothing is truly waterproof. A watch that's perfectly fine for jogging in the rain may not be watertight enough for swimming. A good swimming watch may not stand up to SCUBA diving. Instead of saying "waterproof", watch manufacturers typically say that their watches are "water resistant" down to a certain depth or pressure. In everyday terms, most watches can be considered waterproof if they're water resistant down to 50 meters, which is deeper than most people will ever go underwater.
Most of these watches meet that threshold, and the ones that don't are very close. Specifically, the Suunto Core is only water resistant down to 20 feet, which is still enough for almost any diving well, or for snorkeling. The Apple Watch (Series 4) is officially only water resistant against rain and showers, but people report swimming with it without any issues.
Apple Watch (Series 4)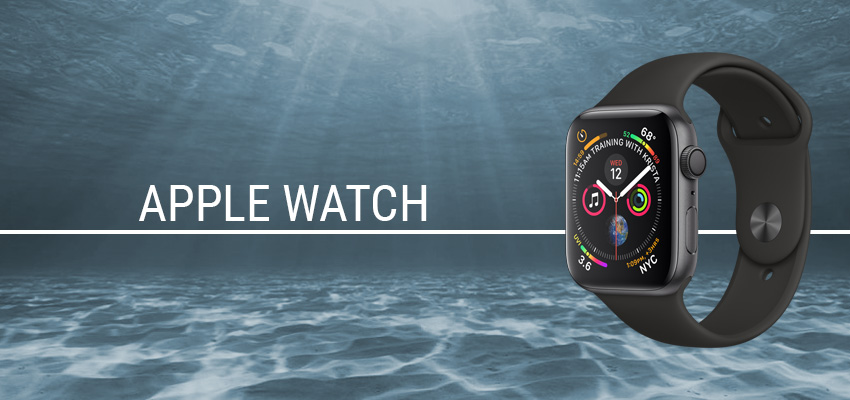 The Apple Watch (Series 4) is ideal for pairing with your iPhone. If you want to go one step further, you can have it activated as a phone, although you'll need a micro SIM card. It has heart rate and sleep sensors, and multiple display options. The Apple Watch (Series 4) is a stunning smartwatch, beautiful and simple as you'd expect from an Apple product. You can completely customize the wristband to your liking, anything from new colors to new materials, giving you the ability to completely make it your own. This watch is the most expensive item on this list however, which should not be surprising given that it is an Apple product. It also can't be repaired by your local Apple store, so they'll need to ship it to California for warranty work.
Pros:
Integrated GPS

Works as a phone (requires SIM)

Heart rate and sleep sensors

Beautiful, intuitive display
Cons:
Expensive

Can't be repaired locally
Fitbit Charge 3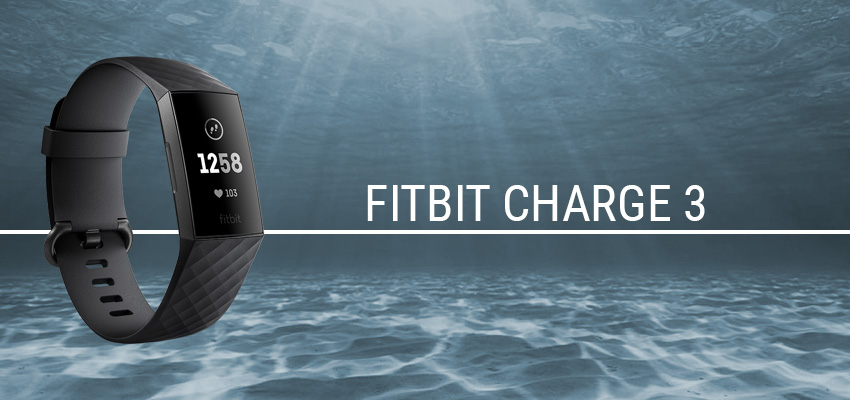 The Fitbit Charge 3 has an LED display, and comes with a durable rubber wristband. It has fifteen different modes, from running to swimming to yoga, and even includes a sleep monitor that tracks how much time you spend in REM sleep. The battery is good for up to seven days, which is impressive for an inexpensive smartwatch. You don't want to use it for life-and-death situations though; It has a tendency not to alert for calls or texts, and the larger screen can make the accessory bands fit a little uncomfortable. Thankfully there is the option to change to a sporty-style wristband if that's more your thing.
Pros:
15 exercise modes

Sleep monitor

Water resistant to 50 meters

Up to 7 days of battery life

Inexpensive
Cons:
Inconsistent call/text notifications

No on-board GPS
Samsung Galaxy Watch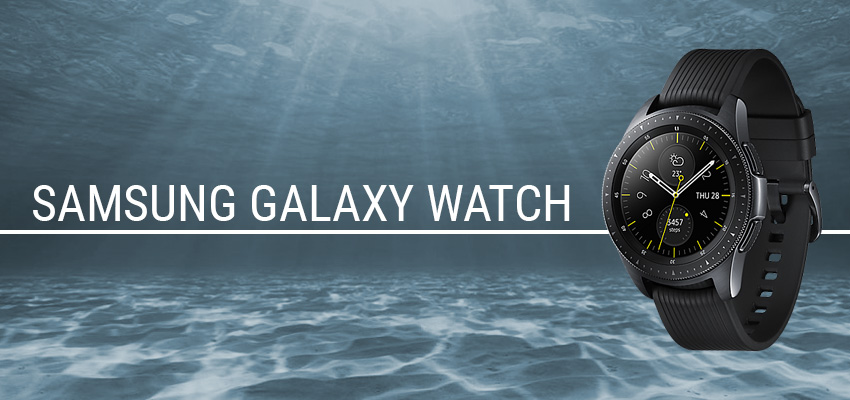 The Samsung Galaxy Watch is designed specifically to pair with Samsung phones. It will connect to any phone, but the Samsung app store will only work if it's paired with a Samsung phone. It has an integrated GPS and multiple display options including a classic analog look. It's water resistant, shock resistant, and has 4 days of battery life. It's not a great exercise watch though, as the heart rate monitor can be inaccurate. If you install the Spotify app, it will run in the background no matter what you do, draining your battery. The included 20mm black wristband is a little nicer than expected for a smartwatch, giving it a nice and premium feel.
Pros:
Integrated GPS

Multiple display options

Water resistant to 50 meters

Up to 4 days of battery life

Shock resistant
Cons:
Sub-par heart monitor

Poor battery life with Spotify app
Garmin Vivosmart 4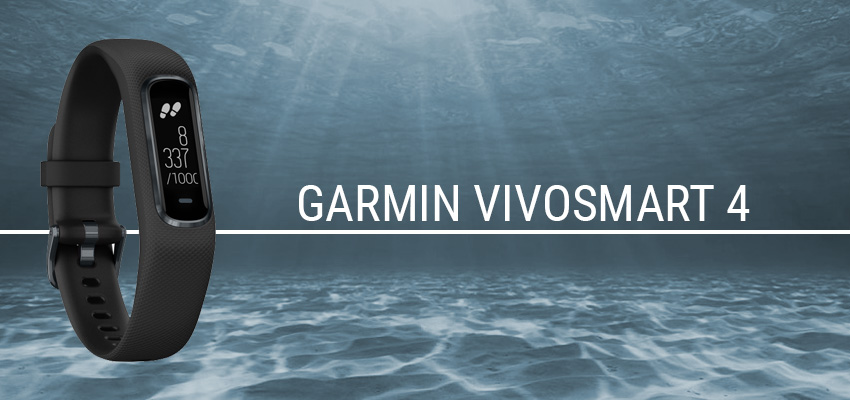 The Garmin Vivosmart 4 has a slim design with a clean display, just like their GPS systems. It has a heart rate and sleep monitor, it ships with a charging pack that's good for recharging it twice when you're on the go, and it's water resistant up to 50 meters. The Garmin Vivosmart 4 is comfortable to wear, and you're spoilt for choice when it comes to picking wristband colors and styles. This smartwatch doesn't have an app store, so you'll have to use the on-board apps for exercise and fitness. It also doesn't pair with Windows devices, but works fine with any Apple or Android device.
Pros:
Includes a heart and sleep monitor

Inexpensive

Ships with a charging pack

Water resistant up to 50 meters
Cons:
No app store

Won't pair with Windows devices
Suunto Core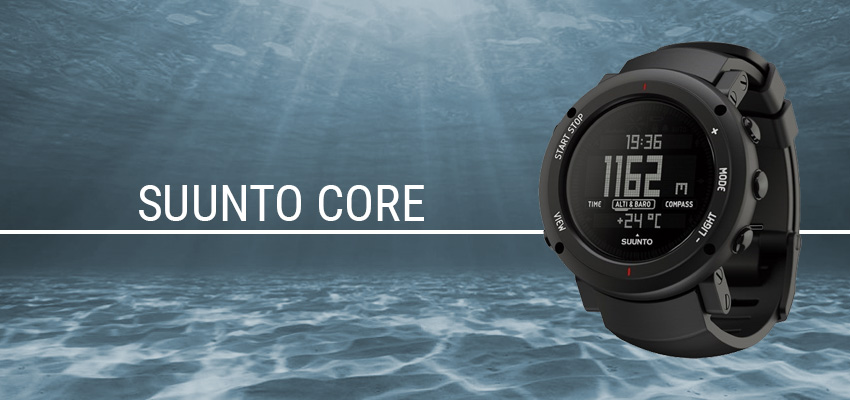 The Suunto Core is a Finnish-made smartwatch for hiking and camping, and has a built-in altimeter, barometer and compass. The barometer tracks pressure changes over time and will display an alert if it's going to rain. This watch is relatively inexpensive and comes in durable stainless steel or lightweight aluminum. I also really like the transition from the watch face to the wristband, and with 13 holes it should adjust to any wrist size. It's only water resistant to about 20 feet however, which is good enough for swimming, but not for diving. I've noticed that the buttons start to wear out after about a year, and can stop working altogether if you use them a lot.
Pros:
Includes altimeter, barometer and compass

Pre-installed storm alert software

Available in stainless steel or aluminum

Inexpensive
Cons:
Only water resistant to 20 feet

Unreliable buttons
Conclusion
If you use any modern fitness app, you're going to need a smartwatch. And if your fitness activities include swimming or diving, your watch will need to be waterproof. Water skiing also counts as swimming for our purposes, since sooner or later you're going to end up in the water! Even if you hate the water, a waterproof watch can be a good investment. Most smartwatches are more expensive than standard watches. Do you really want to lose hard-earned money because you forgot to take it off before going in the shower, or accidentally dropped it in the toilet?
As you can see, waterproof smartwatches come in a variety of styles and sizes. No single watch is going to be perfect for everybody, because they all have different features. When you're choosing one, make sure to consider what you're actually going to use it for.