When you first purchased your Fitbit Versa or Versa Lite smartwatch, your focus was likely on staying in shape and enjoying the features this smartwatch offers to support you with that. Aside from its primary purpose as a device to assist you in staying healthy, you can't deny the fact that it is also a wrist accessory. When it comes to fashion and function, there are many options to chose from when considering a new Fitbit strap for your Versa. All the straps on our list can be easily installed in seconds, as they all include quick-release pins. Read on to learn about some of the exciting options that are out there.
Leather Bands
The first strap on our list is the Fitbit Versa leather band. This band will give your device a classic 'all day every day' look that will be perfectly functional in most settings. It's sleek design void of any contour stitching gives it a minimal and modern look that will coordinate with almost any outfit, whether it be casual or dressy. This band is also very comfortable and lightweight, so you will likely forget it is on your wrist at all as you whip through your day. This strap comes in five classic shades to chose from including black, brown, blue, red and grey.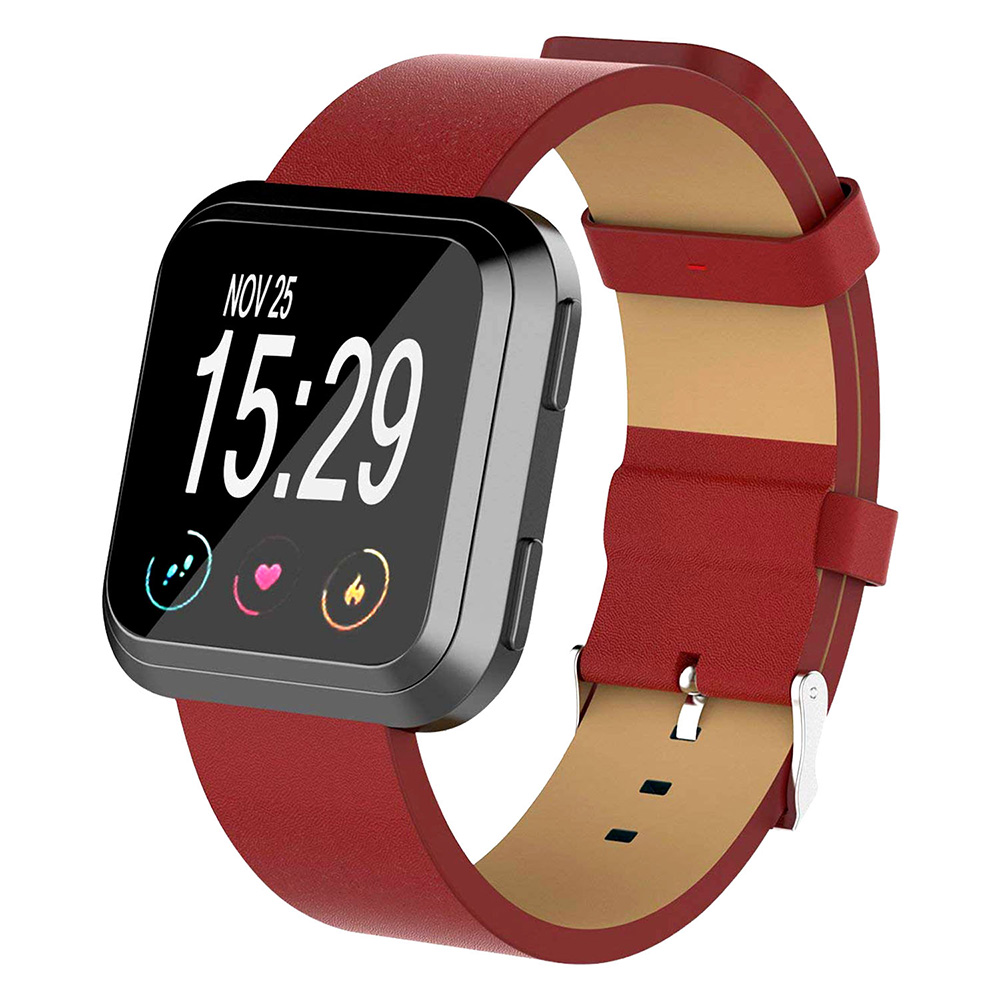 Woven Bands
Next up are the Fitbit Versa woven nylon bands. These bands are probably the most comfortable of all the styles on this list, and are practical for everyday activities. Aesthetically, they can be considered even more casual than the leather bands, due to the nylon fabric and lack of any buckle hardware. They are quick and easy to adjust, and close effortlessly with Velcro touch-fasteners. Although they give off a somewhat sporty look, think 'athleisure' when sporting this style, as they are susceptible to wear and tear when worn through rigorous activities and exposed to water. Overall, the nylon strap for Versa is one of the most popular and most loved styles out therefor both comfort and style.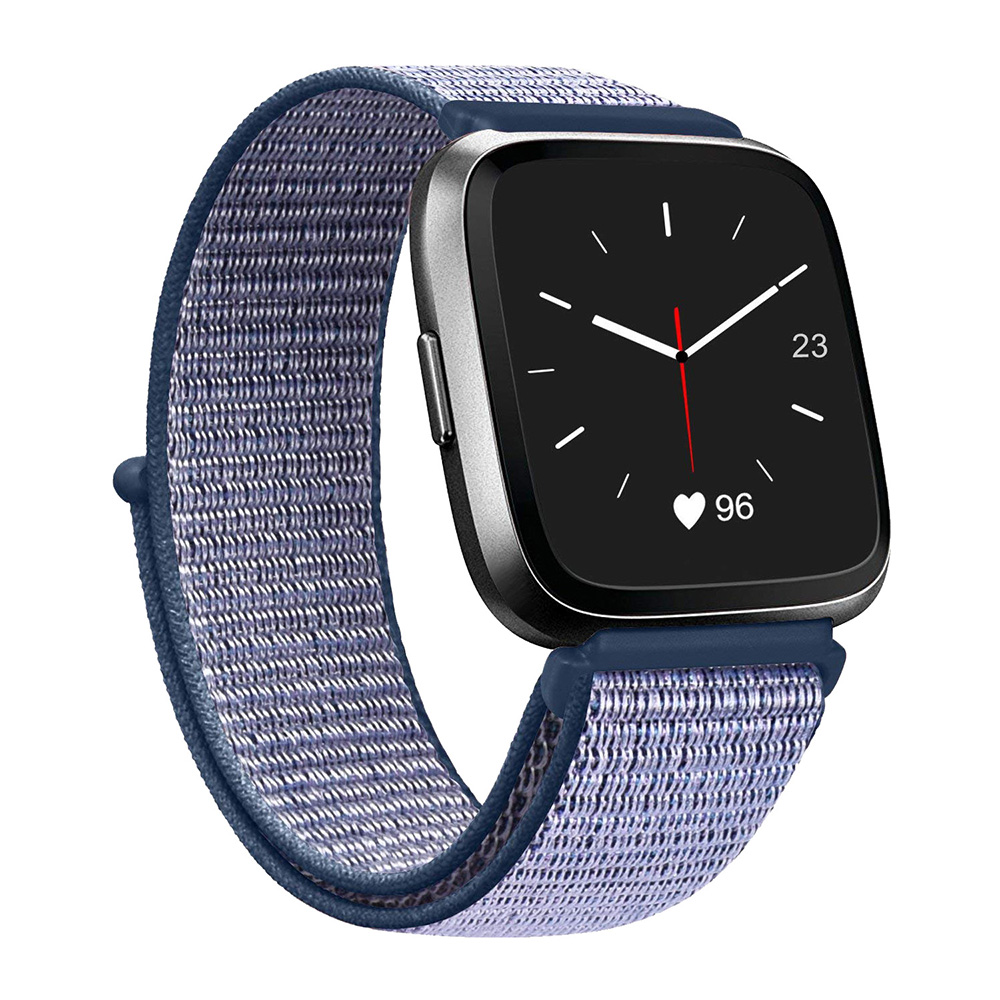 Metal Bands
Another look you can opt for would be the Fitbit Versa metal bands. One style in particular that has become wildly popular with Apple watches is the Milanese mesh loop strap. Since the Versa does resemble the Apple watch quite closely, this style is a natural fit. The Milanese mesh strap will give your device a more dressed-up and classy look than the nylon, while it also attaches with a similar fold-over magnetic loop closure.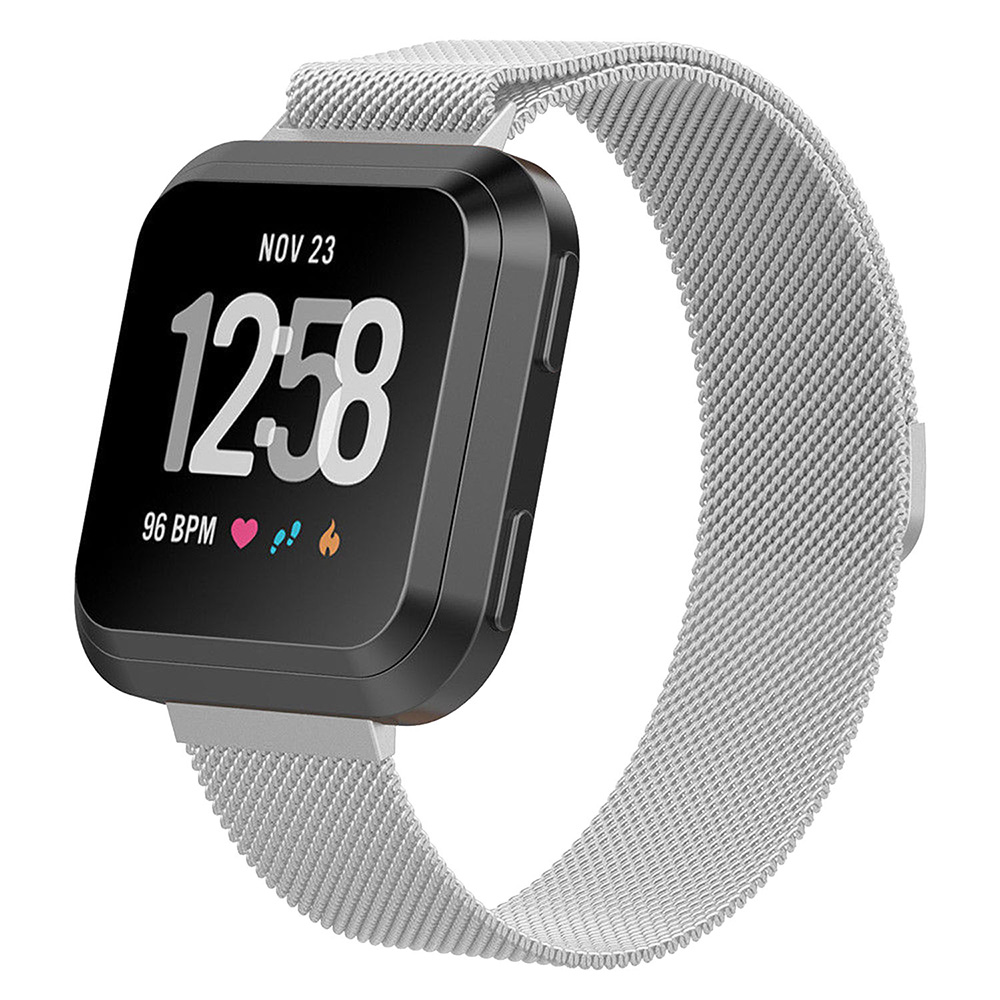 If you want to stand out from the rest, you might consider a dressy rhinestone metal band for your Versa. This blingy strap can be worn for a fun night out where you want to up your style and have your device blend in as a piece of jewelry while consistently tracking your health and progress throughout the night.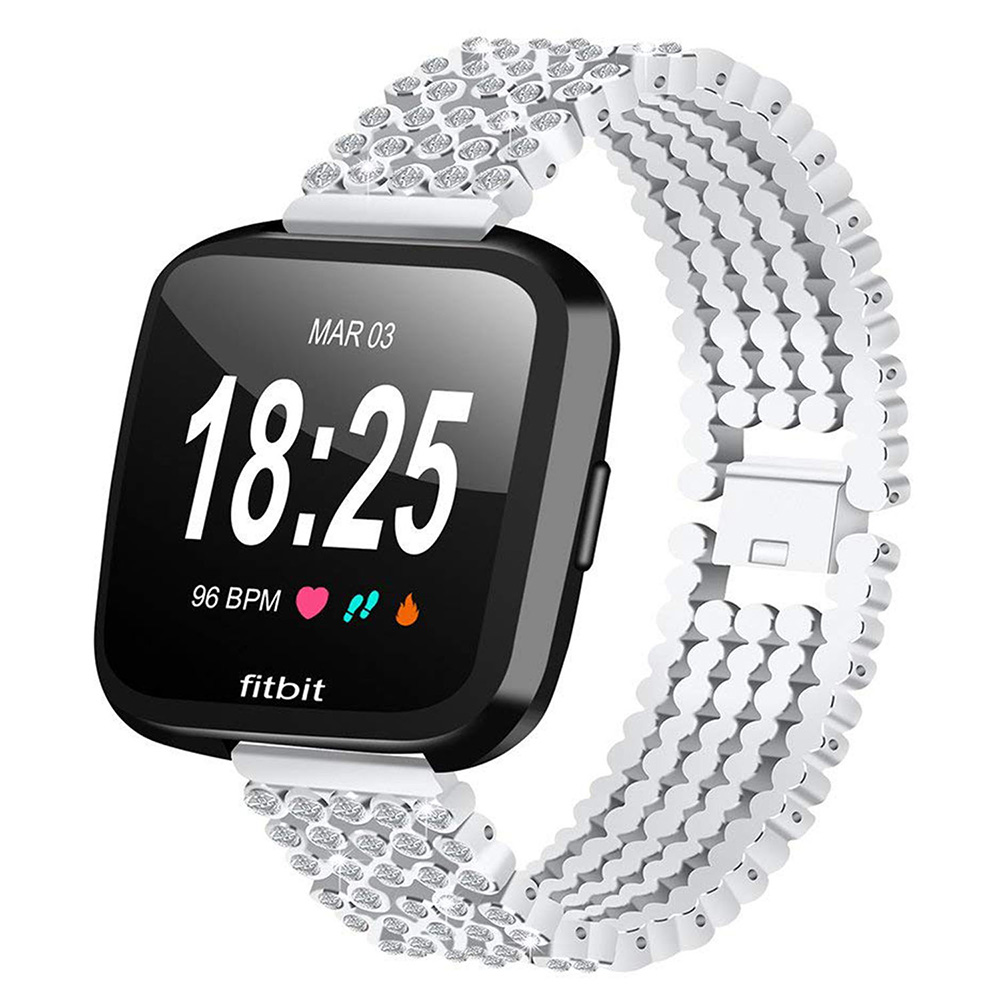 Rubber Bands
For an active user who wants a workout-friendly strap, a Fitbit Versa sport band would be the way to go. This band will have you ready for action with its silicone rubber construction and perforated holes to vent your wrist while you break a sweat. This band can also be nicely coordinated to your workout or sports outfit as it comes in a variety of bright two-tone colors. The sport strap also takes notes from Apple for it's design which means it is sure to look awesome on your Fitfbit Versa smartwatch.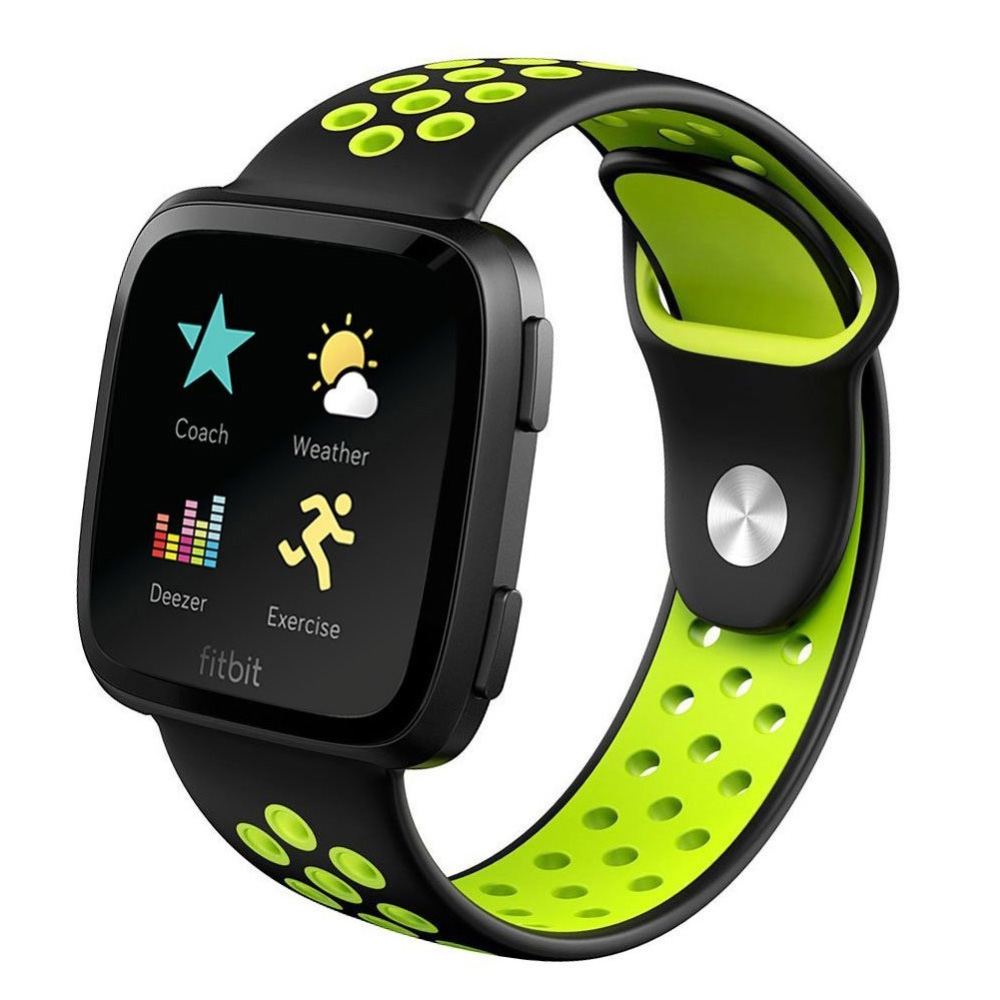 If you are after something a little more low-key, you can opt for the classic smooth rubber strap which comes in a variety of colors as well. This style strap might be the most versatile of the whole list as it can be worn for the gym, work, or a night out if properly coordinated. With it's simple, lightweight, and durable construction, this rubber strap makes for a superb all-around band. Best part is, you need not worry about the fit as they come in 2 sizes to fit both smaller and larger wrist sizes.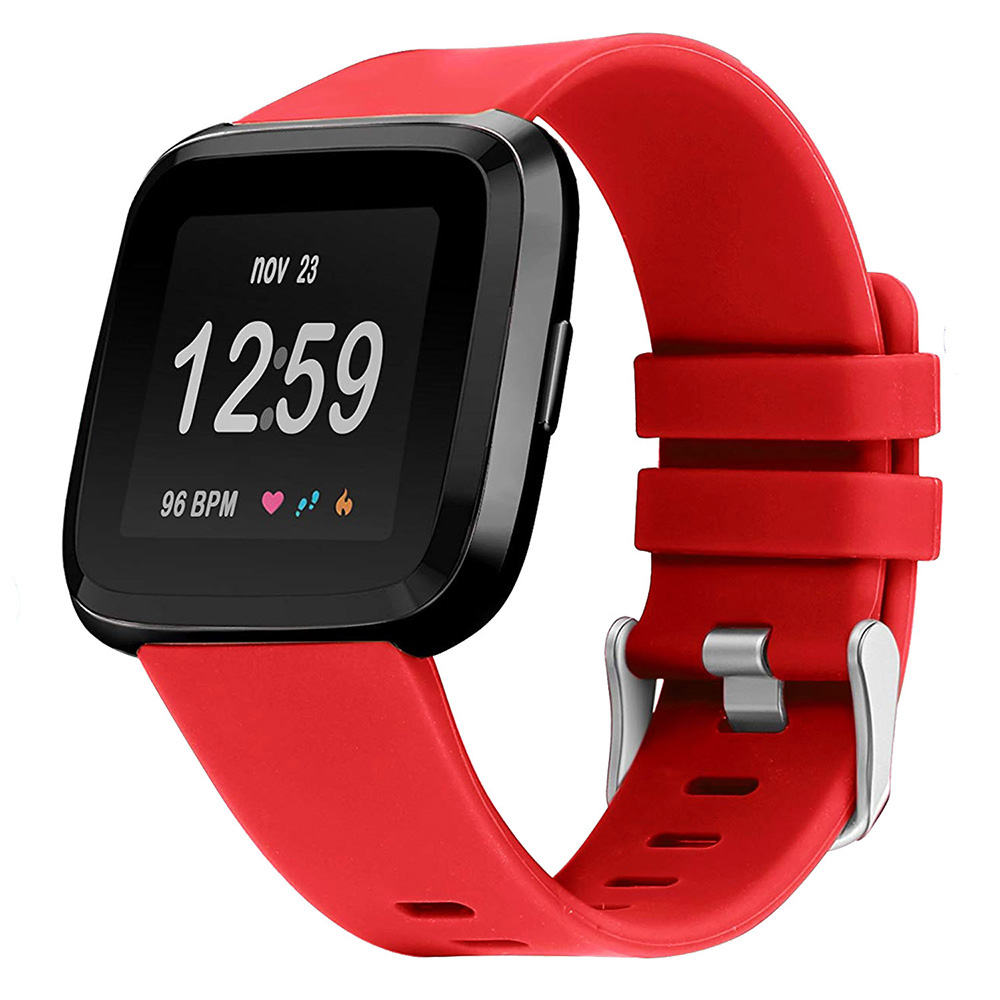 How do you like to style your Fitbit Versa? Do you have a personal favorite that we didn't include on our list? Let us know in the comments below!