The Fitbit Inspire and Inspire HR are not only slim and stylish activity trackers, they're also primed for a different look wherever you take them. Wearing one during exercise is par for the course, but it can be equally functional when attached to a different strap.
What's neat about the Inspire is that it's Fitbit's way of replacing a number of previous models, such as the Alta, Alta HR and Flex 2. It's the latest Fitbit with a slimmer profile, and here are some straps to keep it that way.
STRAPPING ON SOME LEATHER
Leather is perfect for the mix of casual or formal when it exudes subtle appeal on the wrist. The leather double tour strap fits that bill for its understated design, especially if you go with a neutral color, but also stands out because it wraps around the wrist twice for a more chic look, punctuated by the polished silver tang buckle.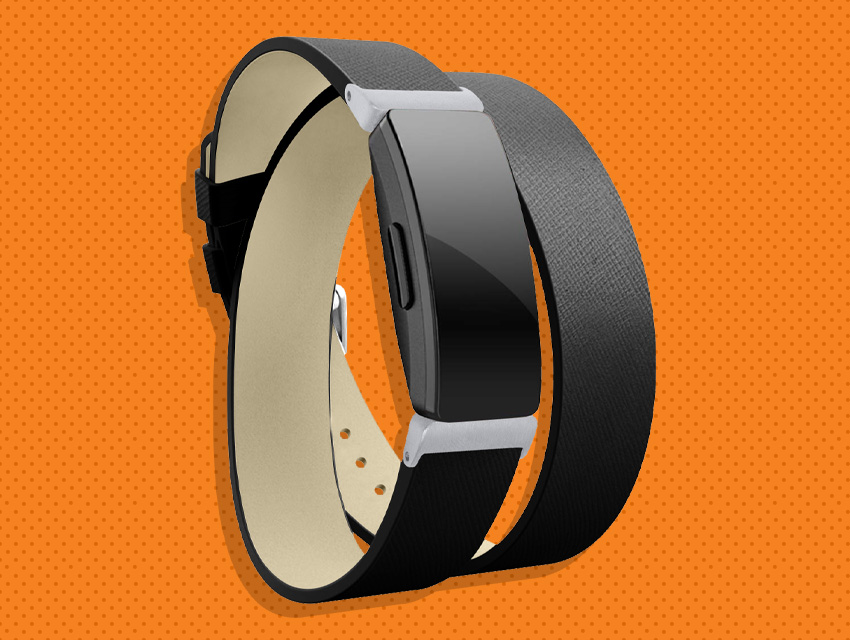 At 355mm, it's longer than your typical strap, which explains the style behind it. Colors also vary widely, with up to seven different options. Brighter shades will help you stand out in a crowd, or simply match a favorite outfit.
Styling takes a different approach with the leather band with contour stitching. It's a classic that also gives the Inspire a professional look with the flexibility to feel lightweight at all times of the day or night.
Color options also abound, helping bring out more personality the brighter the shades get. For an all-day tracker, it's easy to slip on or off, and fits right in no matter the season or weather outside.
FLASHING SOME METAL
Strapping on a nice piece of metal can take things to a higher level, but again, the right piece can always scale nicely between classy and functional. The Inspire is more diminutive than other Fitbit models, which makes it particularly adept at looking good with a little flash.
The oyster band as a good example. Its stainless steel build and block-link design have all the trappings of a classic watch band, including the ability to shorten or lengthen it with removable links. The design is fairly unisex in that regard, working well on a man's or woman's wrist. Classic finishes and colors add to the appeal, making the Inspire more of a jewelry accessory than a standard tracker.
The same is true when using a mesh band, which in and of itself, carries a thinner and lighter profile. Whether it's more casual than the oyster band depends on your taste, but the shark mesh band could just as easily fit in any setting or situation. It uses a slightly heavier build, which makes it more at home on larger wrists.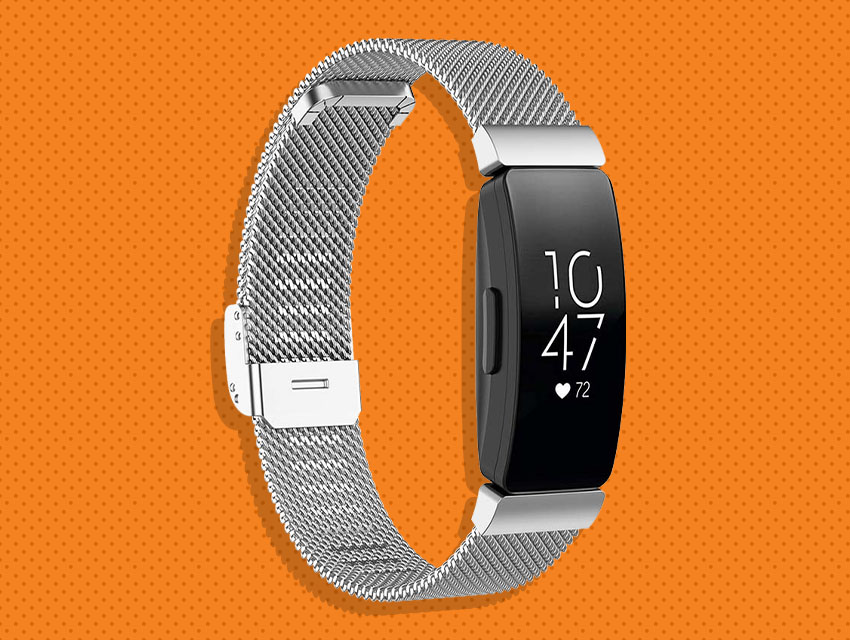 GETTING COMFORTABLE AND SPORTY
Naturally, the Inspire is right at home with a rubberized strap, and there is no shortage of those. Fitbit's own strap is a smoother design that deviates from the textured ones the company often uses for its activity trackers.
A solid replacement, sticking to that, is a rubber strap with a similar finish that includes a polished buckle to fasten it in place. The silicone material is soft enough to feel smooth and lightweight without any abrasiveness or fatigue setting in when wearing it for longer periods. Breaking a sweat with it on won't shift it out of place, either.
Fitbit offers some color options, but they vary more widely outside of that. Some, like mint green, lavender and pink fit in nicely with summer weather, whereas others, like midnight blue and sangria purple, can work year round.
Regardless of the type of rubber strap for the Inspire, you do have to commit to a size. The small-medium (170mm) is for thinner and smaller wrists, while the medium-long (195mm) stretches out further for bigger wrists.
Going a little sportier does often require a little more of a snazzy look. The perforated rubber strap is a good example of how color, design and finish bear that out. Color combinations range from subtle to more overt, but the holes along the strap help increase ventilation during heavy workouts or runs.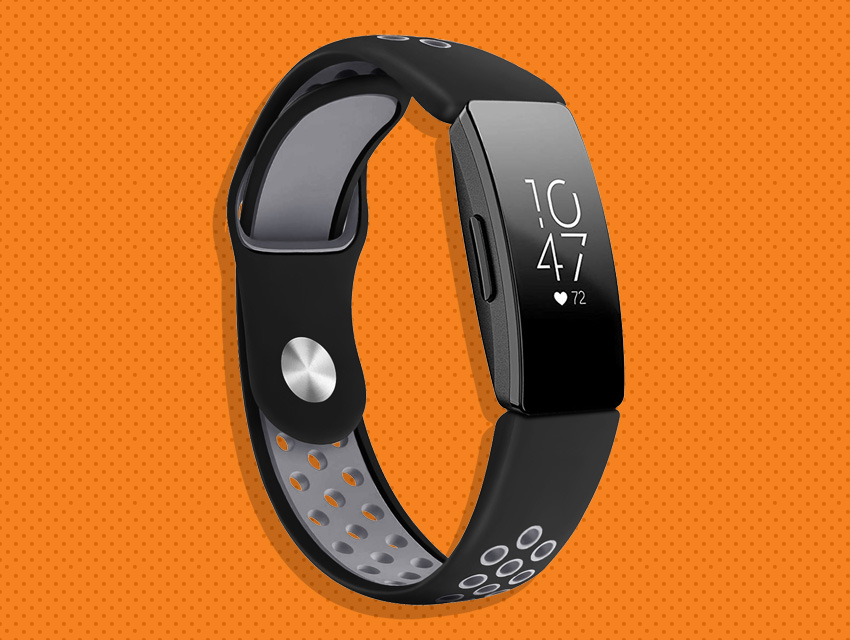 It also has a longer length because of the pin-and-tuck closure that makes the strap highly adjustable. It's an ode to many of Fitbit's past straps, and suits the sporty design nicely. It's the sort of thing you can wear during a heavy workout but never really feel out of place wearing when out and about too.