The 2022 U.S. Open is in full swing at the Billie Jean King National Tennis Center in Flushing Meadows, New York. Some of the world's best tennis players are battling it out on the famed blue courts to claim the fourth and final Grand Slam of the season. While the vast majority of tennis players do not wear a watch while on the court, some definitely do. Plus, even if the watches aren't worn during play, lots of elite tennis professionals wear timepieces during trophy ceremonies (thanks in large part to sponsorships) or off the court.
Rolex has been the Official Timekeeper of the U.S. Open since 2018 and there are more than a few top tennis players that have partnerships with Rolex. However, Rolex is not the only watchmaker that supports the sport or has tennis ambassadors on its roster. So naturally, we thought now's as good a time as any to outline the U.S. Open Tennis Players' watches. Let's see what they are!
---
Daniil Medvedev Wears Bovet 1822 Watches
Daniil Medvedev is not only ranked as the current number 1 tennis player in the world, but he was also last year's U.S. Open. The defending U.S. Open champion is a brand ambassador for ultra-exclusive watchmaker, Bovet.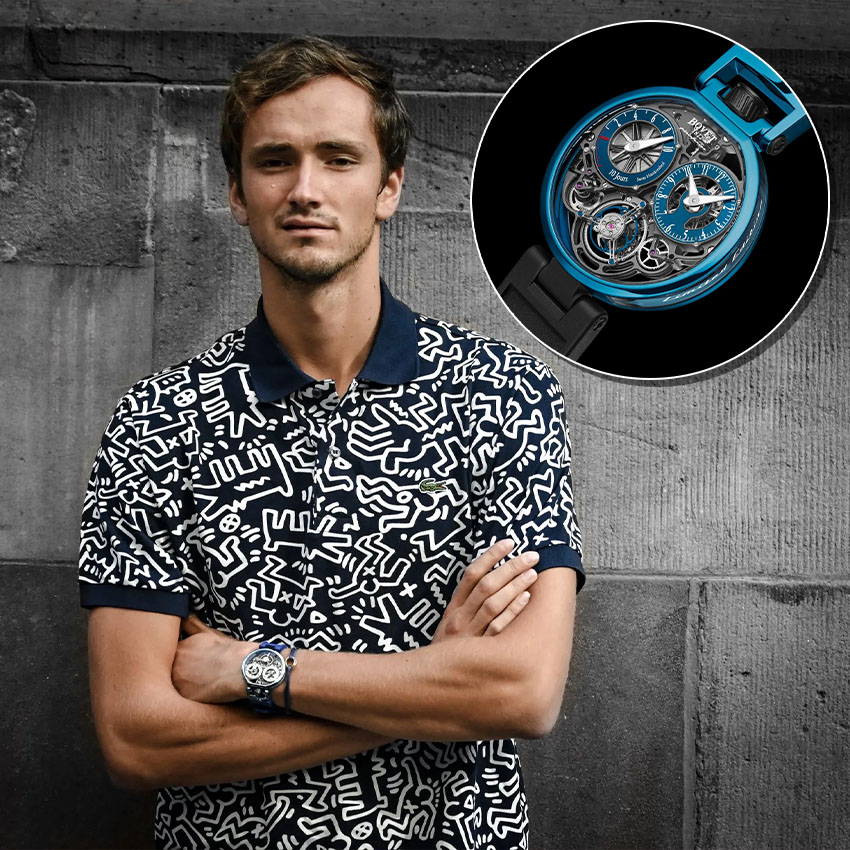 As such, we've seen some incredible examples of Bovet's high horology timepieces on his wrist. For example, when Daniil Medvedev raised the 2021 US Open trophy after beating Novak Djokovic in the finals, he was wearing a stunning blue Bovet OttantaSei Tourbillon with a double-sided flying tourbillon. We've also seen Daniil Medvedev wearing the Bovet Récital 26 Brainstorm Chapter Two world time watch.
---
Rafael Nadal Wears Richard Mille Watches
Rafael Nadal is no stranger to the U.S. Open — he has won it four times already in 2010, 2013, 2017, and 2019. The fan-favorite tennis pro has enjoyed a long-time partnership with Richard Mille, a relationship that started back in 2010.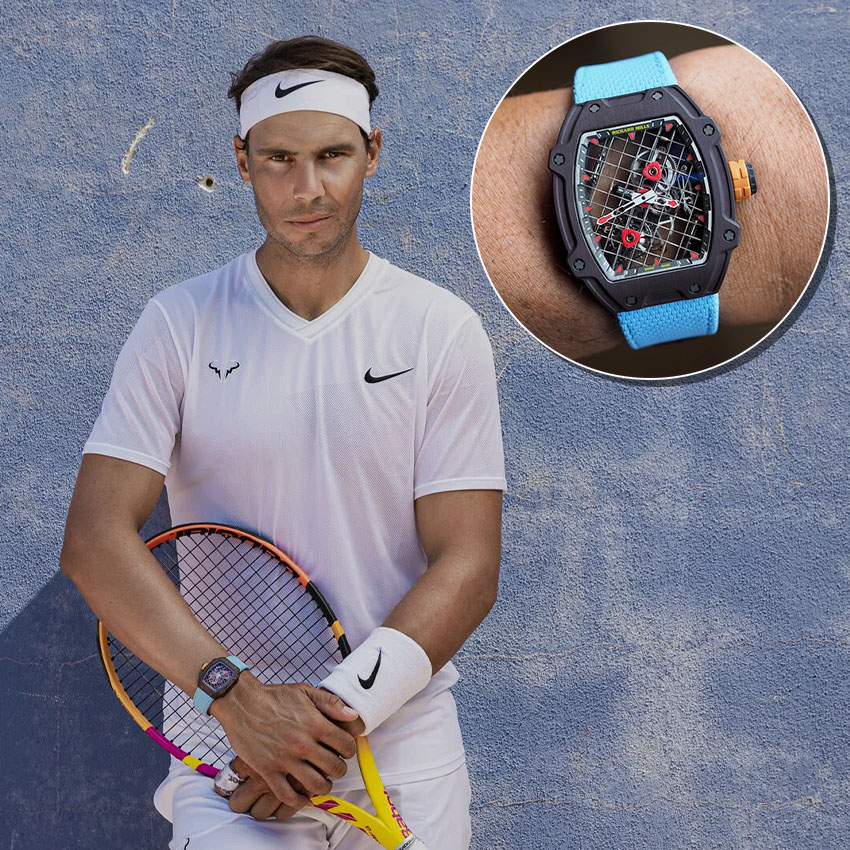 The partnership has bred a fantastic assortment of ultra-light Richard Mille Rafael Nadal watches, including the RM 027 Tourbillon (2010), the RM 27-01 Tourbillon (2013), RM 27-02 Tourbillon (2015), RM 27-03 Tourbillon (2017), and the newest RM 27-04 Tourbillon, which debuted in 2020 to celebrate 10 years of the partnership. Rafa always wears a Richard Mille watch while playing, so we'll no doubt see the RM 27-04 Tourbillon (which weighs a mere 30 grams including the strap) on his wrist at this year's U.S. Open.
---
Stefanos Tsitsipas Wears Rolex Watches
Currently ranked the fifth top tennis player in the world, Greek player Stefanos Tsitsipas made history in 2019 when he became the world's youngest Rolex Ambassador at only 20 years old (fellow Rolex ambassador Carlos Alcaraz is now the record-holder since he signed with the Swiss watchmaking giant earlier this year at just 18 years old.)
We've spotted Stefanos Tsitsipas wearing at least two different Rolex watches including the ultra-popular steel and ceramic Daytona chronograph ref. 116520 with a white dial, as well as a two-tone steel and yellow gold Submariner with a black ceramic bezel. As Stefanos Tsitsipas's career advances, we'll surely see other Rolex watches added to his collection.
---
Naomi Osaka Wears TAG Heuer Watches
Naomi Osaka has won the U.S. Open twice already in her career, once in 2018 and once in 2020. Although the two-time U.S. Open champion announced in 2021 that she would take a break from tennis for a while, Naomi Osaka is back and ready to play this year's U.S. Open.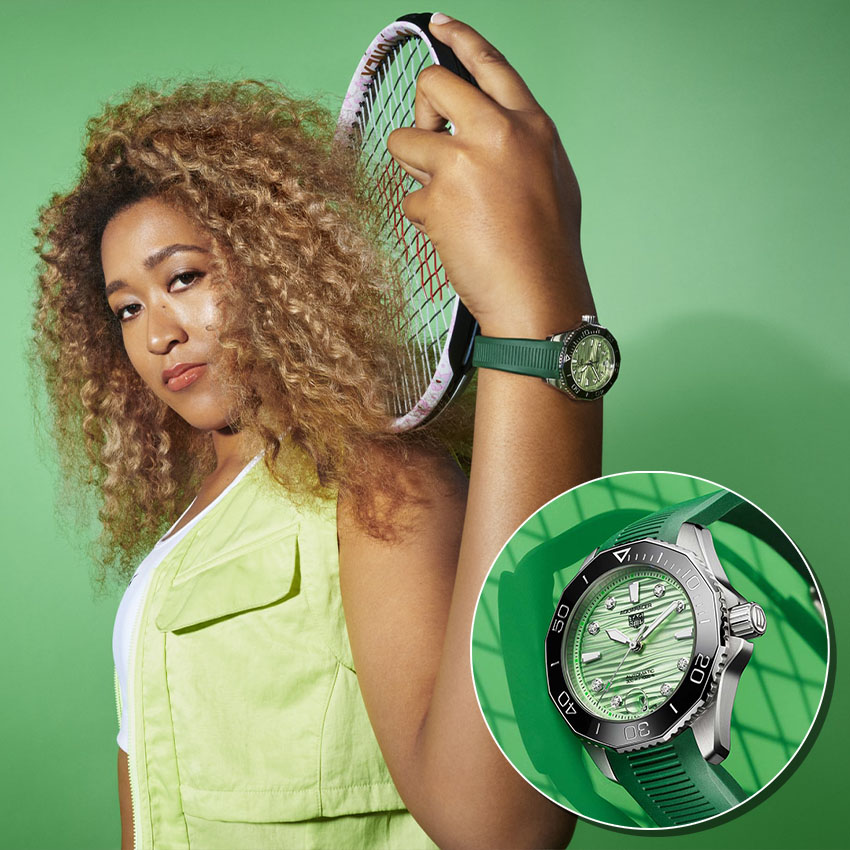 Naomi Osaka has been a TAG Heuer ambassador since January 2021. She even co-designed the new TAG Heuer Aquaracer Professional 300 Naomi Osaka Limited Edition watch. This colorful watch is easy to spot thanks to its light green dial and dark green rubber strap. Since she keeps her watches on during play, we're almost certain we'll see Naomi Osaka wearing her namesake TAG Heuer Aquaracer Professional on the U.S. Open courts.
---
Serena Williams Wears Audemars Piguet Watches
One of the most famous tennis players in the history of the sport, Serena Williams has said that the U.S. Open will most likely be her final tournament. Serena Williams turned pro in 1995 and throughout her 27-year career, the former No. 1 player has racked up 23 Grand Slam singles titles, including six wins at the U.S. Open.
Serena Williams became an Audemars Piguet brand ambassador in 2014 and we've seen her wearing plenty of stunning AP watches since then — both on and off the court. Most recently, we've spotted Serena Williams wearing an 18k white gold AP Code 11.59 set with 1,085 diamonds, an 18k pink gold Royal Oak Selfwinding with a khaki green dial, and the limited edition black ceramic Royal Oak Carolina Bucci collaboration with a multicolored mirrored dial in a new Audemars Piguet campaign. However, which AP watch she'll decide to wear on the blue courts at the U.S. Open remains to be seen.
---
U.S. Open 2022
Like many tennis matching during the season, there will be some notable names missing at Flushing Meadows this year. For instance, the world's current number two player, Alexander Zverev, had to withdraw due to an ankle injury. Similarly, tennis legend Roger Federer is also battling injuries that prevent him from competing at the 2022 U.S. Open. Both of these top tennis players wear Rolex watches, which is unsurprising since they're also both Rolex ambassadors.
Hublot watch ambassador, Novak Djokovic, is another top player that will have to miss out on the U.S. Open due to the American government's vaccination policy for non-U.S. citizens. Novak Djokovic won Wimbledon earlier this year and wore a Hublot Big Bang Meca-10 in blue ceramic as he held his trophy.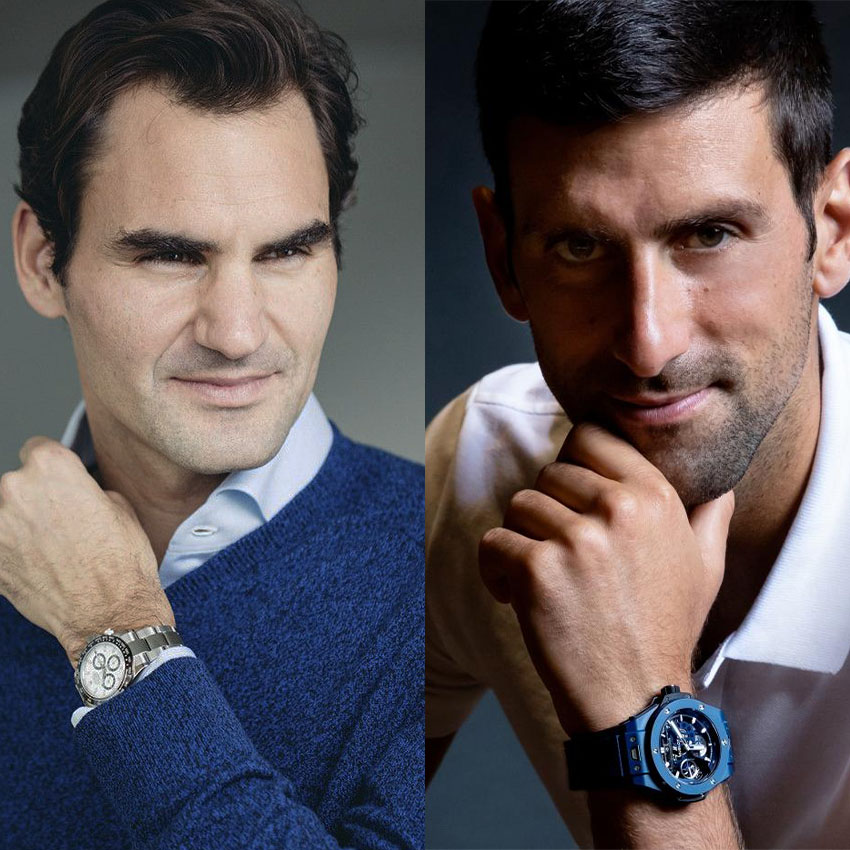 The 2022 U.S. Open runs from August 23 until September 11, 2022. The women's finals will take place on Saturday, September 10th while the men's finals is scheduled for Sunday, September 11th.
---
Are you a fan of tennis? If so, who will you be rooting for at this year's U.S. Open? Do you have a favorite tennis player watch? Leave us your thoughts in the comments below.