Hybrid smartwatches are an ode to the past, with a lane toward the future. You get the look of a mechanical watch to go with smartwatch features that track activity and health.
For that reason, they often look better than your typical smartwatch because the focus is equally on aesthetics. They're supposed to look good, like a regular watch might. Only with sensors and accelerometers packed in, they're able to collect data and sync it with apps on your phone. And as newer technology comes to wearables, hybrid smartwatches aren't being left out.
These models are currently among the best available, and it's easy to see why when factoring in both looks and performance.
---
Withings ScanWatch
The Withings ScanWatch comes in both 38mm and 42mm sizes, so it will appeal to men and women, including the small AMOLED screen cut out of the watch face. Its real claim to any fame is what it's packing under the hood, starting with the sensors.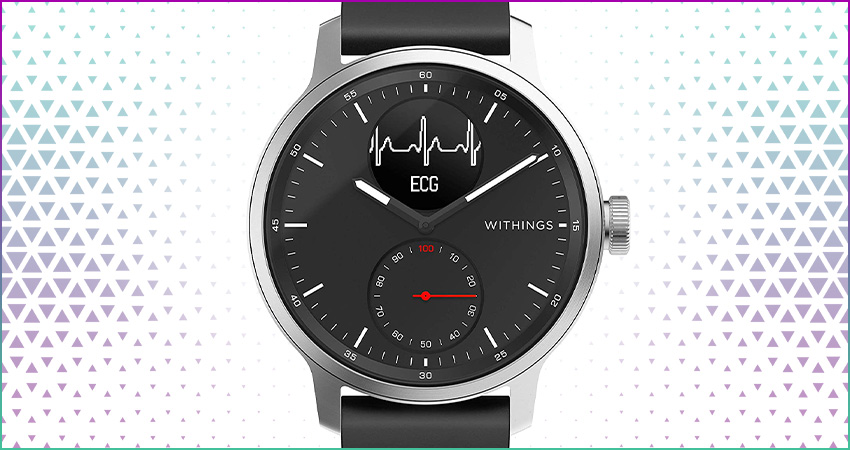 The watch has an ECG (electrocardiogram) that is pending approval from the Food and Drug Administration (FDA). That allows wearers to find out if there is any heart arrhythmia, while the SpO2 sensor measures blood oxygen levels during sleep to gauge any potential breathing issues. Built-in GPS makes tracking outside much easier, especially for distance and routes, though you don't get the advantage of a bigger screen when it comes to exercising.
That small screen still does come in handy for seeing notifications, though you won't be touching it because it's not touch-sensitive. The two dials on the sides take care of that. What's more impressive here is Withings managed to cram in a fair bit of functionality into the ScanWatch and still make it look nice and classy.
---
Garmin Vivomove 3
Garmin makes one of its best smartwatches available in 39mm, 42mm and 44mm sizes, and also comes in different designs. There's the Garmin Vivomove 3, Vivomove 3S, Vivomove Style and Vivomove Luxe. Each carries a similar design philosophy where you have an OLED digital touchscreen behind physical hands ticking around the watch face, though the size of that screen depends on the model you go with. With a leather strap or metal bracelet, these watches look premium and fit in anywhere.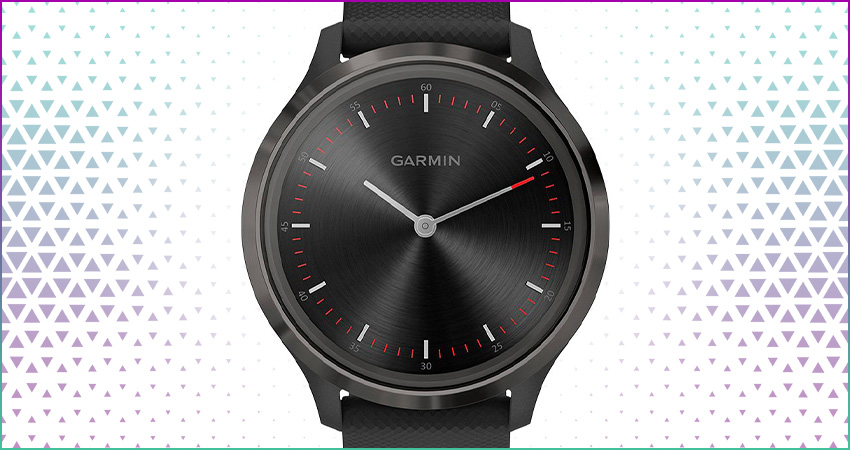 You do get an SpO2 sensor to learn more about your blood oxygen, especially during sleep. You also retain the features that have made Garmin a player in the smartwatch category, including built-in GPS, heart rate monitoring, stress readings, and activity tracking, including in water. You can choose the exercises you want to track anytime, and just have the watch keep tabs on daily movement.
Beyond Garmin Pay, which enables hands-free payments, the notification system works the same way with iOS and Android, so that calls, messages and calendar appointments appear on the digital display to keep you apprised.
---
Fossil Hybrid HR
Fossil went in a slightly different direction with the Hybrid HR smartwatch by using an E Ink display, the same screen tech used in eReaders. You lose out on color, but the trade-off is far better battery life and legibility in bright sunlight. The watch's hands are still physical sitting overtop the display, giving you a nice aesthetic between the two. And if those hands ever get in the way, just flick your wrist and they'll move for a quick look underneath.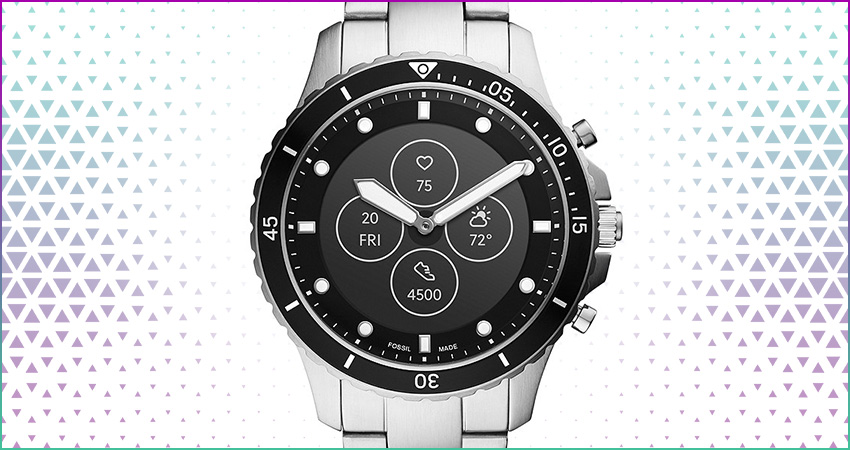 Fossil makes this watch in five variants — three are for men under the Collider name, while the other two are for women under the Charter name. The screen will display incoming notifications from your phone, and some activity tracking information, but won't do much else. Since it uses Fossil's own software, there is no hands-free payment option, nor the ability to download third-party apps.
The idea is to keep things simple. That also explains why there is no built-in GPS. While the watch does just fine tracking activity, it should also perform admirably for sleep tracking. You can see all of the available data in the Fossil app, which is nicely laid out and detailed.
---
Withings Steel HR
The Withings Steel HR actually comes in two models: the Steel HR and Steel HR Sport. There are six different variants of the HR, plus another two for the Sport version. There is also the matter of size, where the Sport model comes in 40mm, whereas the regular HR also comes in a 36mm build.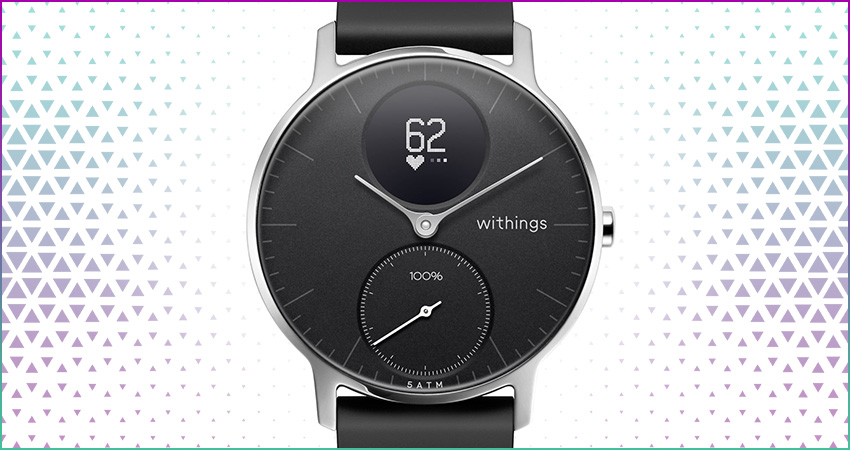 The functional differences between them aren't huge. The HR Sport includes a fitness level score based on everything it tracks, which the regular model doesn't have. It also uses a different perforated silicone strap to better fit the "sporty" look it tries to achieve.
You still get the same level of activity and sleep tracking, including a VO2 Max estimate based on all the data the watch collects. The small digital display cut out of the watch face is your window into all pertinent info, plus notifications from your phone.
---
Fossil Hybrid HR Monroe
Made for women, the Fossil HR Monroe uses a slick design punctuated by its 38mm frame and 12mm metal strap. You can always change the strap, if you like, especially if you plan to break a sweat while wearing this watch.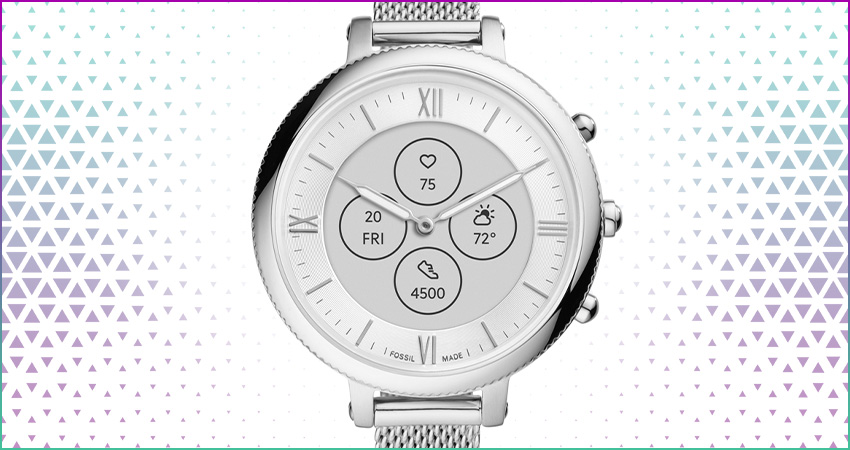 Fossil made this watch to feel like a hybrid just by looking at its face. The physical hands tick around actual Roman numeral numbers, with the rest of the inner circle being an E Ink digital display. The buttons on the side handle navigation as a means to keep the front glass clean from smudges and blemishes. Because of its slightly larger size relative to other Fossil models, it's easier to see notifications and control music playback on this watch.
Like other hybrid watches, this one does track the kind of activity you would expect for something at this level. You will need your phone for GPS tracking, but you will get accurate results for whatever it is you're doing. And when you're not active, this is the kind of watch that can fit in anywhere.
---
Which of these hybrid smartwatches is the best fit for you? Are hybrid smartwatches the best (or worst) of both worlds?
Let us know in the comments section below!