While it's long been customary in certain circles for dads to give their children watches, why not turn the tables by surprising dad with a watch this Father's Day? It doesn't have to be lavish or expensive; just knowing that you took the time and effort to find him a watch that suits his taste and lifestyle will no doubt make him happy. Plus, whenever he checks his wrist, he'll be reminded of that moment and proudly show off to his friends that his kid sprung for an awesome Father's Day present.
Here are some of our recommendations for the best watches for dad this Father's Day, regardless of your budget.
---
Timex Watches for Father's Day
Dads of a certain age will remember the famous Timex slogan, "It takes a licking and keeps on ticking"— a sentiment that can also apply to many fathers out there!
Lucky for you, Timex is having a major moment right now thanks to a bevy of cool new watch releases while still maintaining the affordable prices the brand is known for. What's more, Timex has re-issued plenty of models from their archives, which means you can get a watch for dad that debuted the decade he was born. For instance, the Timex Marlin was originally released in the 1960s, the Easy Reader and Q Timex in the 1970s, and the Ironman in the 1980s.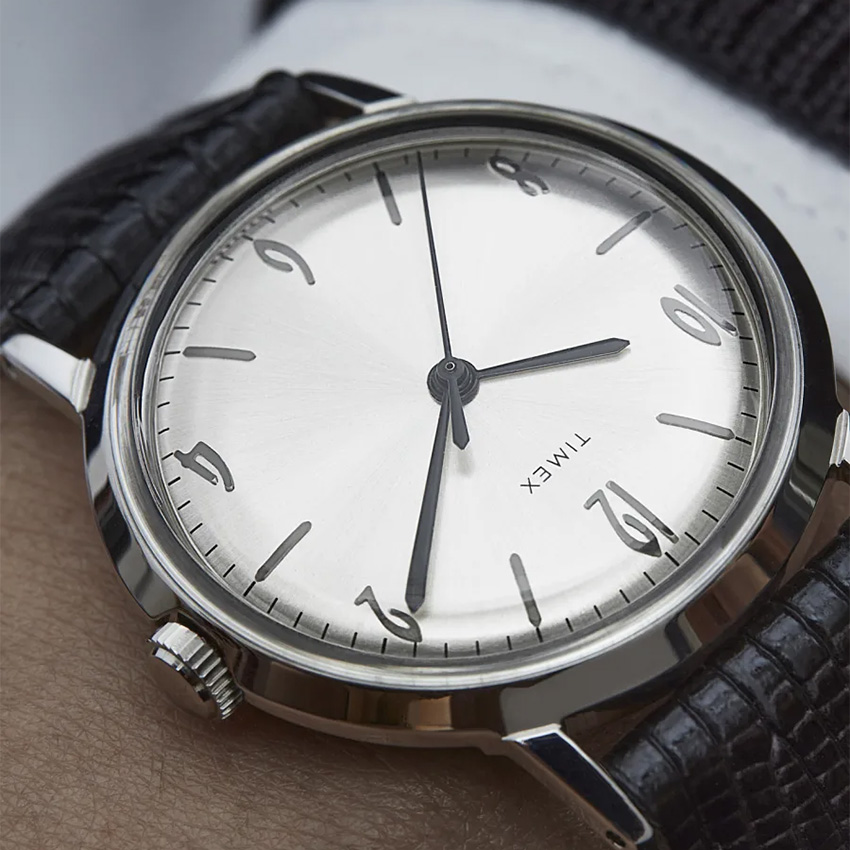 Image: Timex Marlin
Even if you don't want to confine yourself to a decade, the current Timex catalog is packed with awesome quartz, hand-wound, and mechanical watches that you can gift dad this Father's Day.
---
G-Shock Watches for Father's Day
Is dad the type that's always outdoors or into some big project and needs a tough timepiece that can keep up? Then G-Shocks would be the best watches to gift dad this year. We don't need to tell you how cool G-Shock watches are because you probably already have a few in your collection.
Image: Casio G-Shock "CasiOak"
The "CasiOak" models are especially popular these days thanks to their fashionable eight-sided bezel design and varied colorways. Casio has recently announced that the original GA-2100 will be upgraded to the GA-B2100 (with the addition of Tough Solar charging and Bluetooth connectivity); however, the new generation will only roll out in June 2022, which may not be enough time to get it on time for Father's Day. If it isn't, go for the original GA-2100 CasioOak G-Shock watch for dad, because they are straight-up awesome.
---
Seiko Watches for Father's Day
Seiko is yet another beloved watch brand with great options at every price point. Well-made, reliable, and good-looking describe almost all watches in Seiko's lineup. Dig into the Seiko 5 Sports range for value-driven mechanical sports watches, the Prospex collection for pieces made to "Professional Specifications," or Presage for delectable dressy numbers.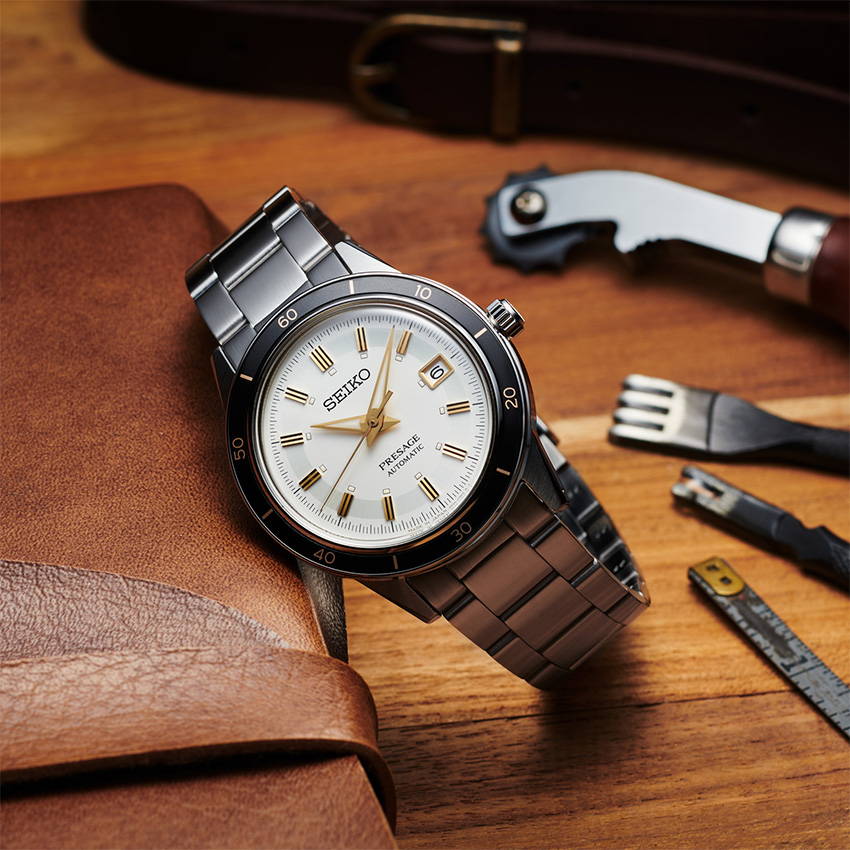 Image: Seiko Presage Style 60's
Or get really nerdy and find out if your dad's favorite movies included a Seiko watch and get him a similar model. There's the Seiko SNJ025 "Arnie," the Seiko SPB151 and SPB153 "Captain Willard," and the SCED035 and SCED037 "Ripley Reissues" to get you started with some ideas.
---
Tissot Watches for Father's Day
If you're set on getting dad a nice Swiss-made watch as a Father's Day gift, Tissot is a brand that has plenty to offer. From handsome Tissot Gentleman everyday watches to funky Tissot PRX models to sporty Tissot Seastar divers, there's no shortage of dad-ready watches there.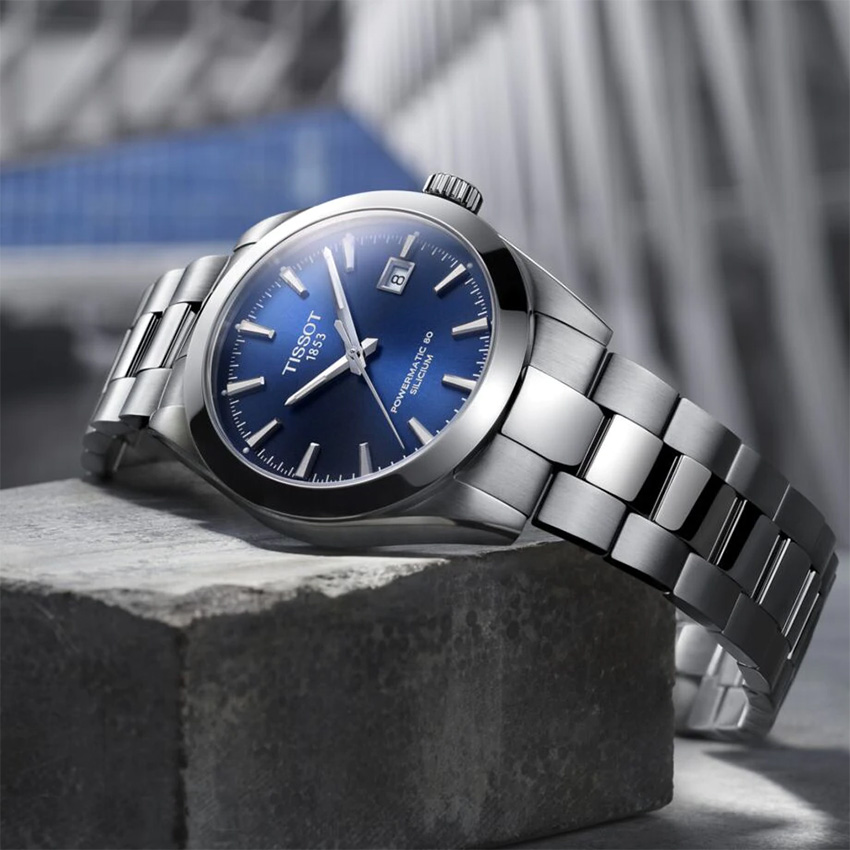 Image: Tissot Gentleman Powermatic 80 Silicium
Most Tissot models are available in budget-friendly quartz editions or more premium automatic versions; that way, you can pick a present that suits both your wallet and dad's preferences.
---
Longines Watches for Father's Day
Longines is well known for its immense assortment of Swiss-made watches that offer excellent value. The brand's large and varied collections mean that you can easily find a watch to suit your dad, whatever his preferences may be.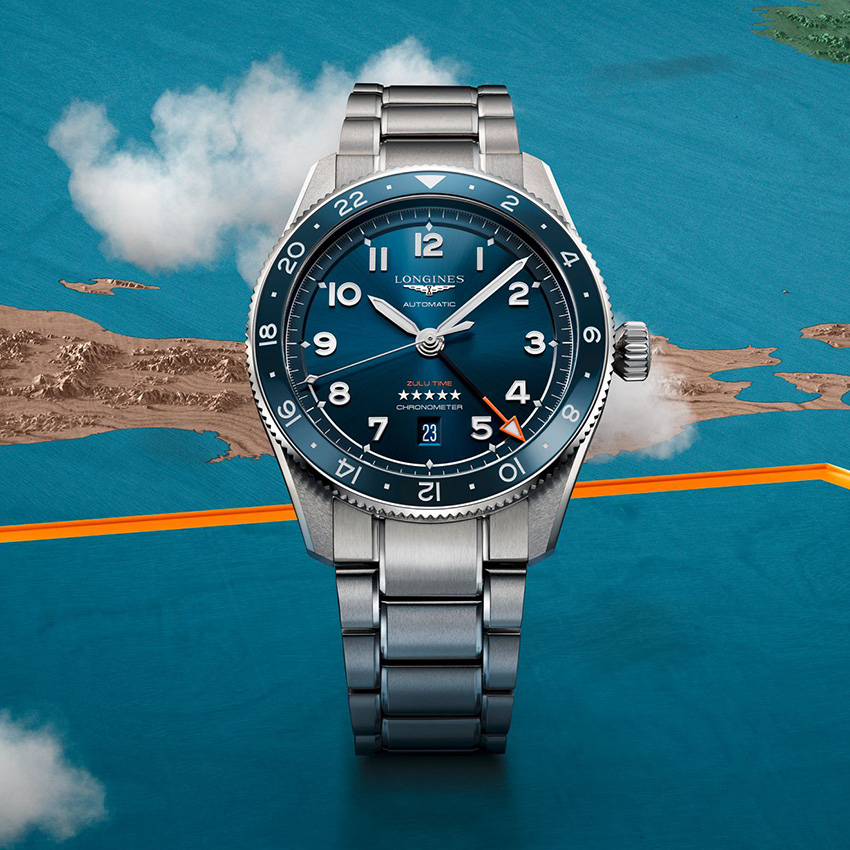 Image: Longines Spirit Zulu Time
The Longines Spirit and Legendary Diver are superb vintage-inspired watches while the Conquest and HydroConquest are modern and sporty. For classic options, there are the Elegant, Flagship, Présence, and Record collections to delve into.
---
Luxury Watches for Dad
If you have the budget and want to splurge on a top-notch timepiece for dear ol' dad, then perhaps a luxury watch is in order. If that's the case, make sure you understand your dad's taste and what he'd realistically wear before dropping thousands of dollars on a fine watch.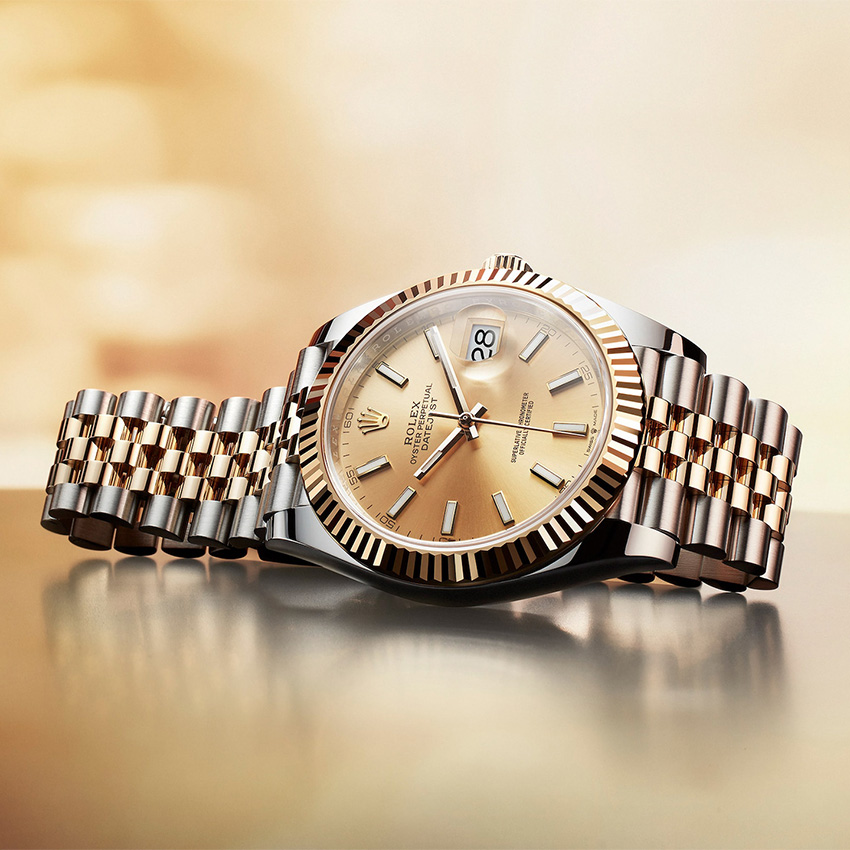 Image: Rolex Datejust
Classic dad may appreciate a Rolex Datejust while sporty dad may love an Omega Seamaster Diver 300M or Tudor Black Bay. A Cartier or Jaeger-LeCoultre could suit dressy dads while dads who are fans of aviation or military style may gravitate towards an IWC or Breitling. Zenith and TAG Heuer make a wide array of chronographs if dad is into cars and motorsports, and Panerai's signature oversized cushion case is ideal for dads who like statement pieces.
---
Engraved Watches for Dad
Regardless of the watch you decide to get for Father's Day, you can go one step further by engraving it. Some watch brands even offer a personalized engraving service when you buy the watch. And even if some brands don't, you can easily take the watch somewhere to get it etched with a personal message before gifting it.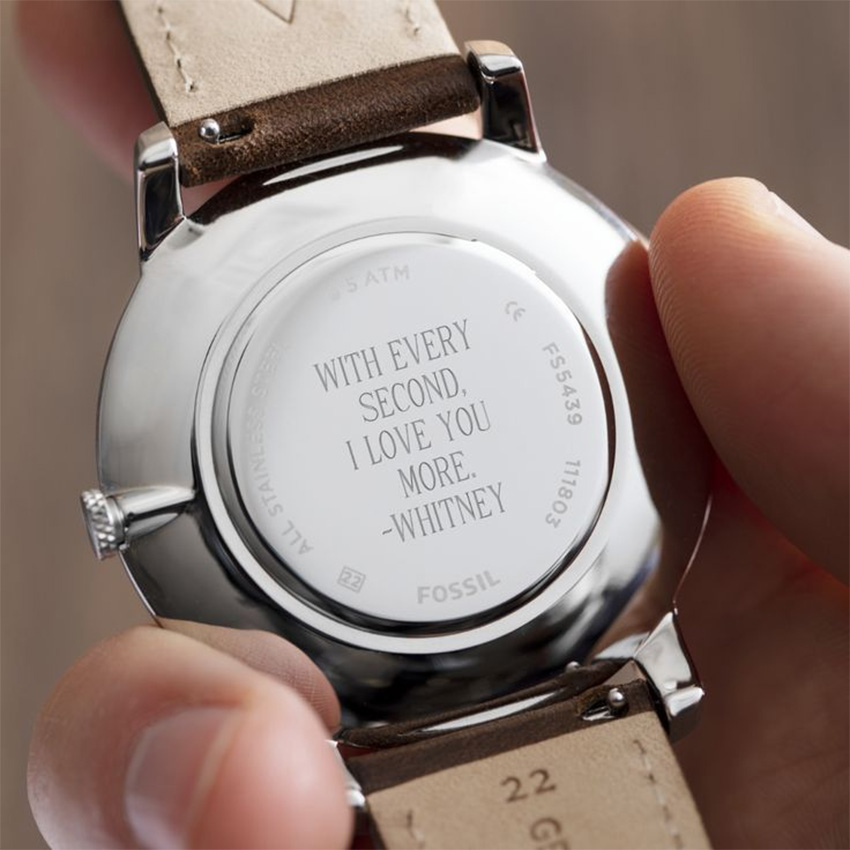 Image: Engraved Fossil Watch
Whichever way you go, engraved watches for dad are yet another way you can show him how much you care.
---
Old Watch, New Straps
Alternatively, if your dad is the type to wear the same watch, day in and day out, and you don't think he'll wear another, why not gift him a few bracelets or straps instead? That way, he can keep wearing his favorite timepiece but now he has a way to change it up.
Depending on his style and what he does day-to-day, you can choose leather, rubber, or fabric straps in tons of colors and styles, not to mention various metal bracelets with different link types.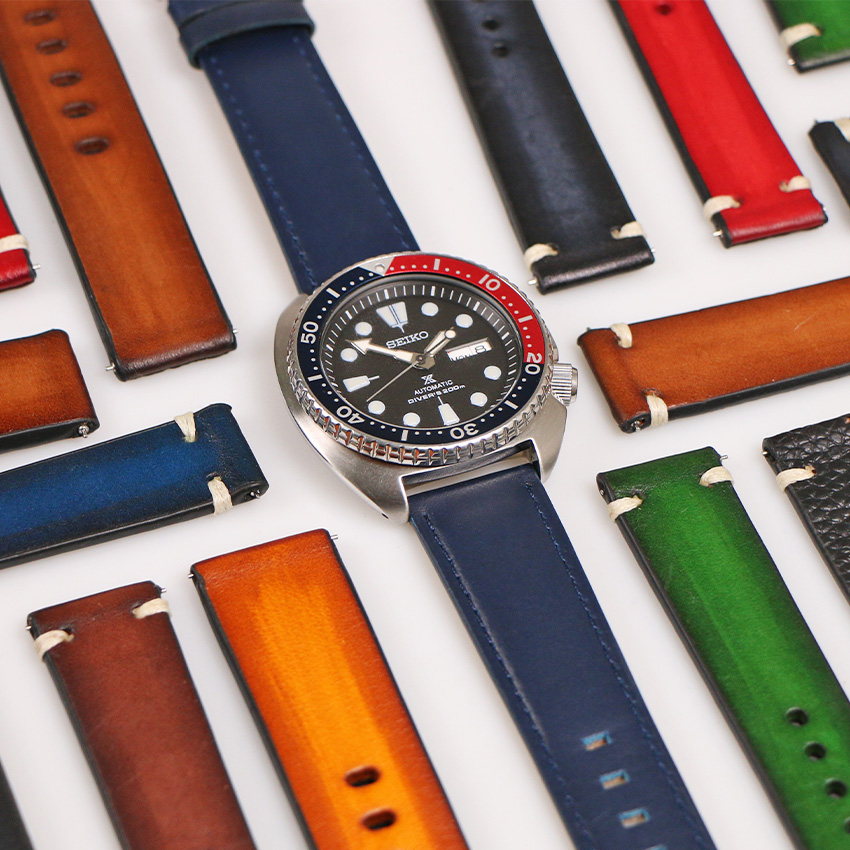 Image: Seiko Prospex "Turtle" & Replacement Straps
It's another way to gift a custom watch for dad without having the pressure to buy a whole new timepiece you're not sure he'll like.
---
Remember, Father's Day in 2022 will be Sunday, June 19, so if you're looking for the best watches for father, you better get shopping! Have you ever received or given a watch for Father's Day? We love to hear your stories so share them in the comments below.