Happy 2020! With the start of every new year—and in this case, a new decade—there are fresh trends on the horizon to know about. Naturally, as watch trends change, so do watch strap styles. Read on for our forecast about which styles will be popular in the world of watches and watch straps in 2020 and which ones will cool down in the upcoming year.
What's On-Trend for Watch Straps?
It's no secret that the appeal for oversized watches has waned over the last few years. Small and medium-sized watches are making a big comeback and even brands that have traditionally stuck to making large cases are now offering more restrained sizes (below 40mm) within their catalogs. This outcome is in no small part thanks to vintage-inspired timepieces and faithful reissues dominating the watch landscape. And with vintage styled timepieces, there's a tendency towards the smaller case sizes (34mm – 39mm) that were the norm during the mid-20th Century and the following decades.
To accommodate this penchant for smaller watches and vintage inspiration, watch strap styles are following suit. Here are six watch strap trends that are gaining steam and will likely be very popular in 2020.
---
1. Tapered Watch Straps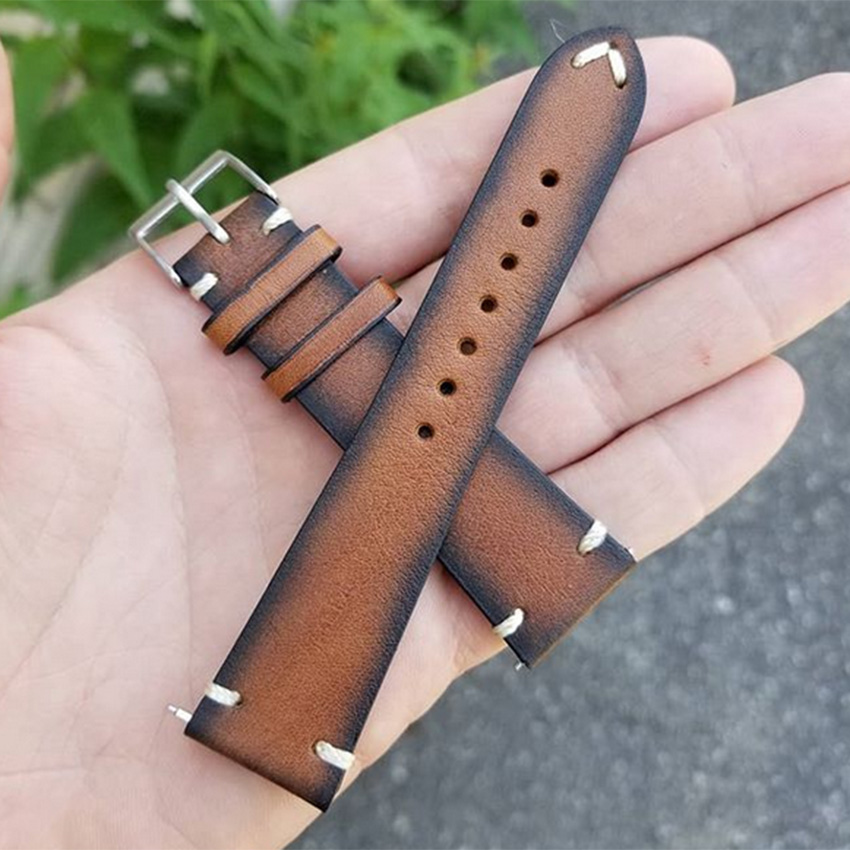 Tapered watch straps generally have a 4mm difference between the lug-end width and the buckle-end width. These narrowing lines are not only more comfortable to wear than straight straps but look far more proportional fitted with smaller watch cases.
---
2. Watch Straps With Minimal Stitching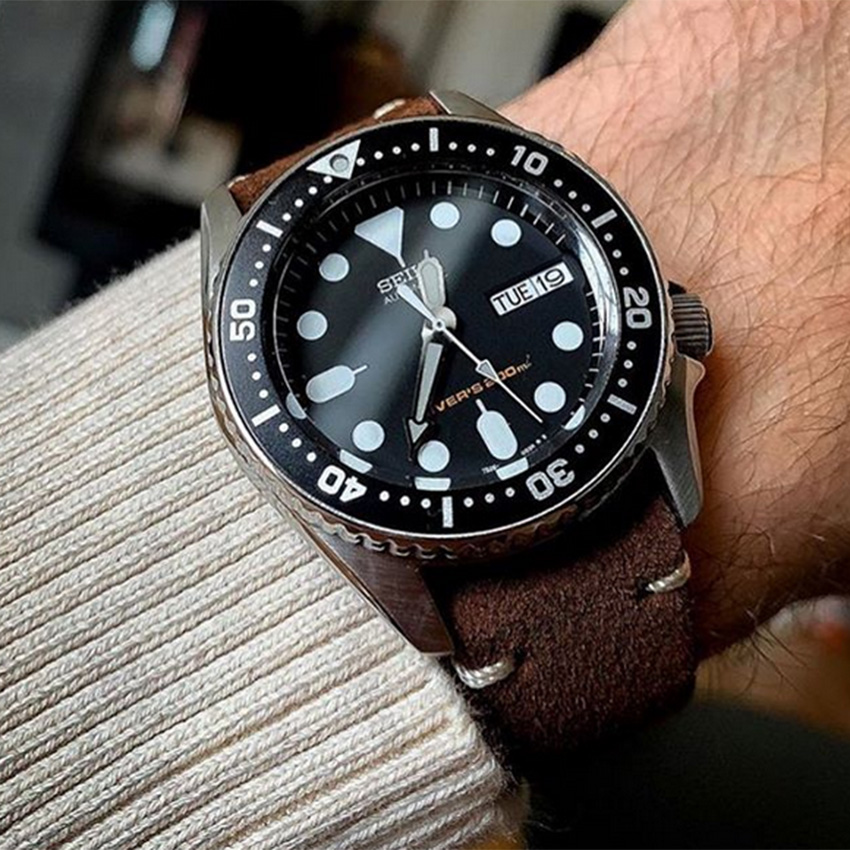 Sometimes less is more and we've noticed an uptick for watch straps with minimal stitching. A couple of small arrow-style stitches at the tip and a couple of small stitches at the lug-end are the perfect accents on the leather surface without going overboard.
---
3. Vintage Leather Watch Straps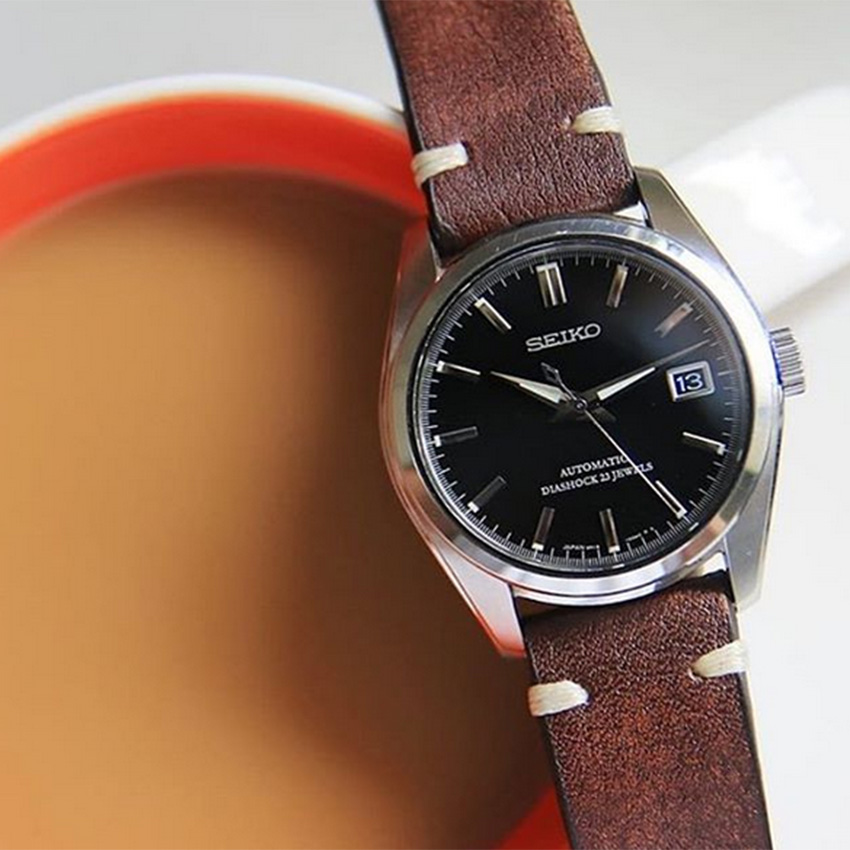 Vintage leather watch straps with handsome patina give a retro timepiece that added touch of lived-in-vibe without having to wear an old band. It's like throwing on a well-loved leather jacket that has developed its own character over time.
---
4. Suede Watch Straps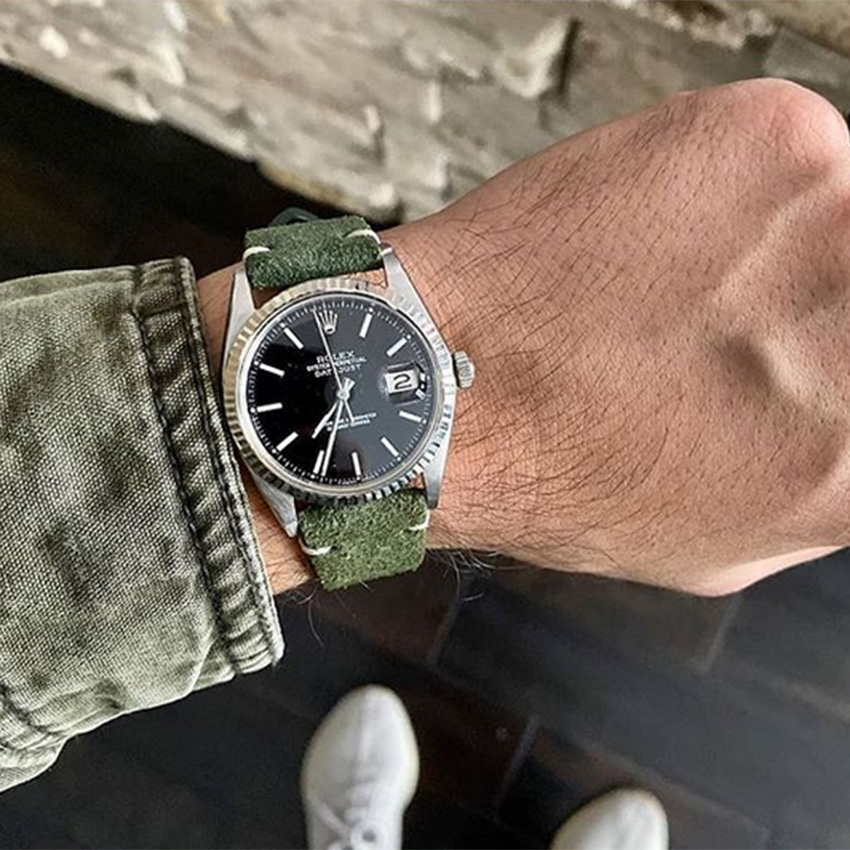 A softer and more laid-back alternative to leather is a suede watch strap. A great fit for outdoorsy type watches or a vintage dress watch, the varied color palette means you can pick and choose the right shade for you and your watch.
---
5. Rally Watch Straps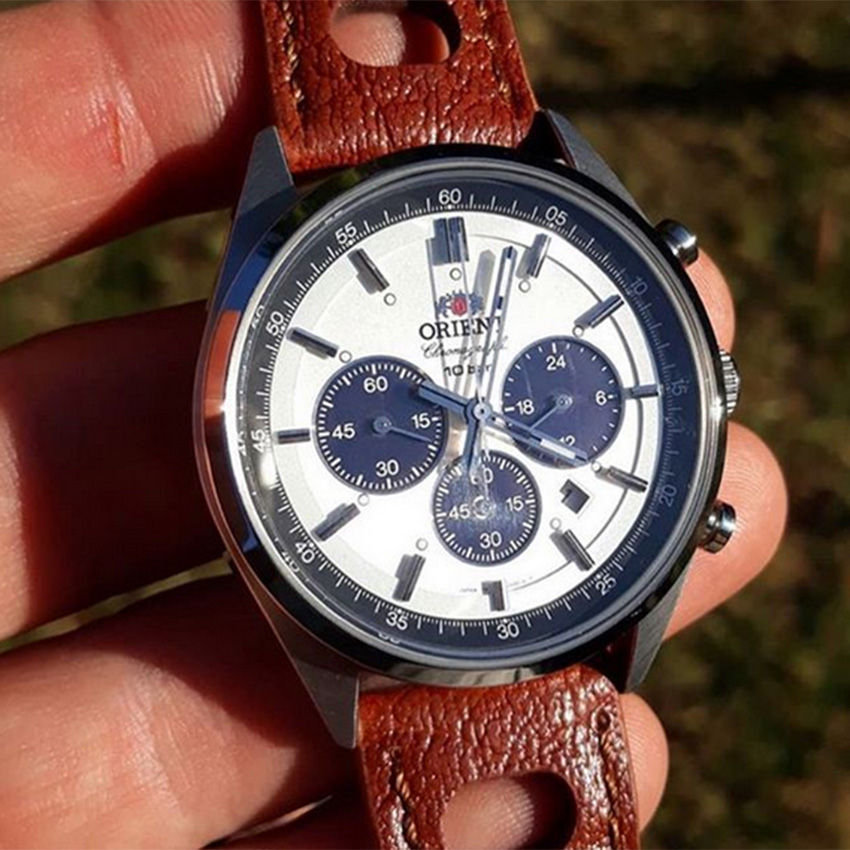 Characterized by large holes similar to those on old-school driving gloves, rally watch bands hark back to the golden days of motoring. And rally straps are the ideal companion of chronographs—a timepiece type also born during the advent of motorsports.
---
6. Vintage-Style Rubber Rally Watch Straps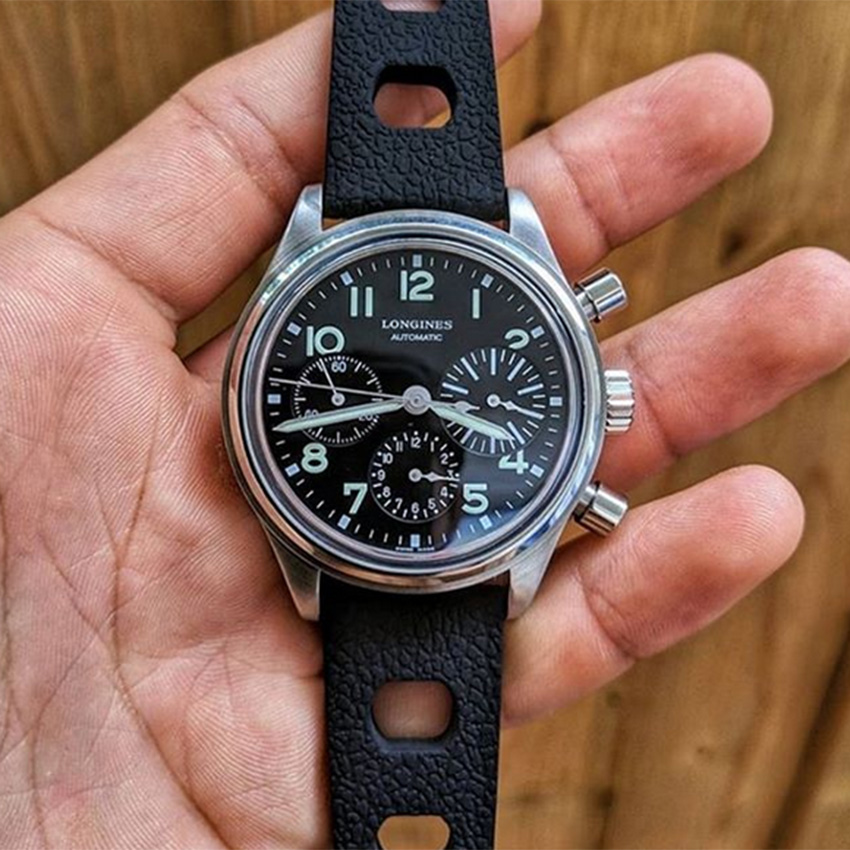 A fresh take on the perforated style comes in the way of colorful rubber as illustrated by these vintage-style rubber rally watch straps. Whether you opt for large holes or smaller perforations, these rubber straps will give new life to your dive watches.
---
What Watch Strap Trends Are Slowing Down?
Looking back at the last decade, some aftermarket strap trends were significantly more popular than others. Most notably, these include NATO straps, metal bracelets, and thick heavy-duty straps. While there will always be a demand for these strap styles—and some can even argue that they are classics—these designs are currently slowing down in the aftermarket band space.
Blame it on Bond or the increased interest in vintage military-spec watches, but NATO straps were all the rage during the last five years or so. We're seeing a shift away from these fabric-based straps right now towards dressier materials like leather and suede.
To be clear, watches with stainless steel bracelets are still very much on-trend and are massively popular with the watch-buying crowd at the moment. However, as the demand for steel bracelet watches increases, the reverse is true for aftermarket straps since wearers want bands in different materials to change up the style of the watch.
Finally, due to the decline in interest in large watches, there is also less of a need for thick and heavy-duty straps to accommodate those sizes.
What's your favorite type of watch band and which watch strap trends do you foresee getting big in 2020? Share your thoughts with us in the comments section below.