These days, smartwatches are no longer just about telling the time, tracking steps, or counting calories. They've been getting smarter every year, and many are now equipped with sensory technology that can better keep tabs on your heart, blood oxygen levels, and sleep quality.
That's just what this list is all about; These smartwatches released in 2020 have come with more than their fair share of interesting new features, and any one of them would make a great gift for that special someone.
Without further ado, here is our list of the greatest new smartwatches that we think would make great gifts this holiday season!
---
Apple Watch Series 6
Apple didn't do much to change how the Series 6 watches look, when compared to previous iterations (which is good news for anyone with a collection of old straps, which are still compatible), preferring instead to focus on what's going on under the hood. One of the most notable new additions is the new blood oxygen sensor, which measures the oxygen saturation levels of your blood throughout the day, or for 15 second intervals for a more direct reading.
The Series 6 also runs on Apple's new S6 processor, providing a 20% speed bump in overall performance. The new A6 chip also comes with a boost in power efficiency, allowing for a screen that is 2.5x brighter, without too much of an impact on battery life. Additionally, there are also some new watch faces to add a little bit more personalization.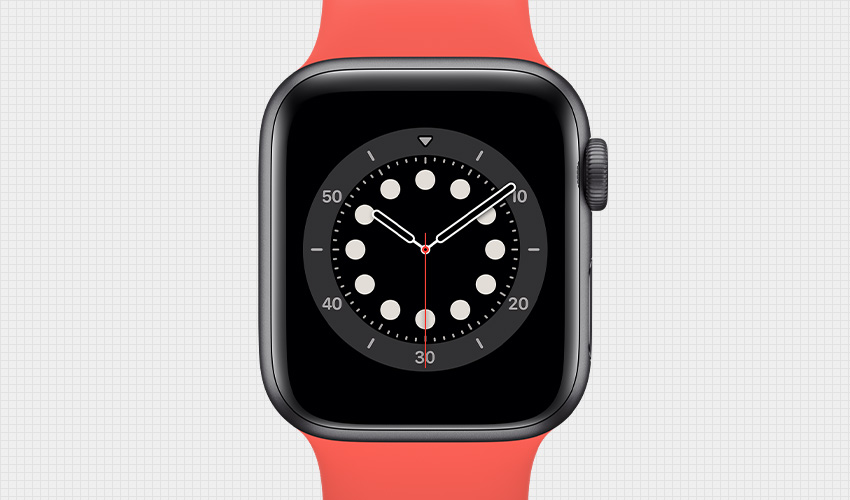 Sleep tracking is another new one. Yes, it's true; Apple waited until now to finally include this into their smartwatches. Granted, it's courtesy of the WatchOS 7 update, so it isn't exclusive to this model, as they're available going as far back as Series 3. It works with Apple's Sleep app to track sleep quality, and even uses the blood oxygen sensor to keep tabs on your respiratory health while you're in dreamland.
There's even a hand-washing tracker, as well as some extra fitness routines. And don't forget that this is one of the few smartwatches with an ECG (electrocardiogram), which measures the electrical activity of the heart. Colors also maintain their familiarity (some of the colors are new here) with gold, graphite, blue and red options available to choose from.
---
Apple Watch SE
Think of this as the watch version of the iPhone SE; It looks a lot like the Series 3, but runs on a processor and components that are in line with the Series 5. Not coincidentally, Apple discontinued the Series 5 to make way for this one. The Apple Watch SE isn't equipped with the blood oxygen sensor, ECG (electrocardiogram), fall detection, or even the always-on display, but it does come with a much more affordable price tag.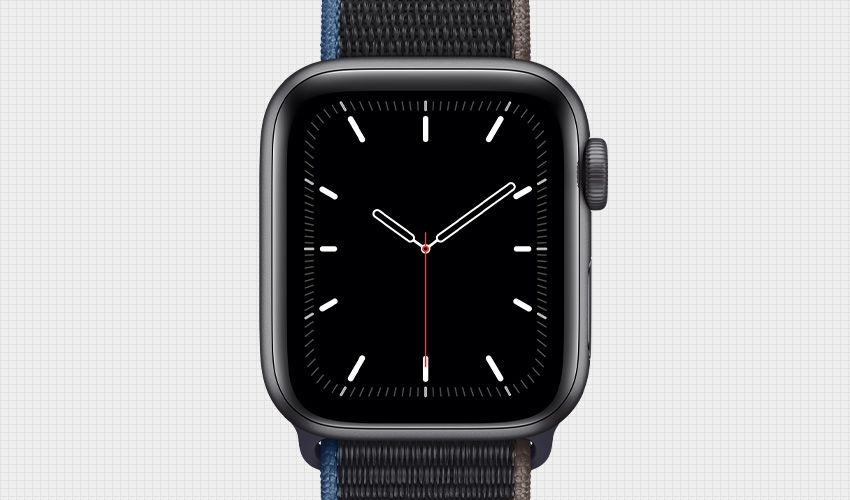 It differs from the Series 3 in a few ways; First, there's 30% more real estate on the screen, plus it comes in 40mm and 44m sizes, rather than the 38mm and 42mm sizes of the Series 3. Second, it's being aimed at kids through an Apple Watch Family Setup that ties multiple watches to one iPhone, allowing parents to manage access, and control who the kids can communicate with. Since the watch also has location data, helicopter parents can certainly tap into that as well.
The built-in speaker is considerably louder, though the microphone is about the same. Storage is also more plentiful at 32GB (compared to 8GB), and you can find both Wi-Fi and Wi-Fi + Cellular variants. Colors don't change much either, as the Watch SE comes in gold, silver and space grey. Despite coming in different sizes than the Series 3, both watches support the same band sizes.
---
Samsung Galaxy Watch3
Samsung went back to a more traditional look with the Galaxy Watch3, with 41mm and 45mm sizes, and an exciting new color; Mystic Bronze is like an offshoot of rose gold, and it's easily one of the best shades that Samsung has come out with. It is also available in Mystic Silver, as well as Mystic Black.
The Galaxy Watch3 has an air of elegance to it, thanks to a stainless steel body and genuine leather strap. The physical rotating bezel is also back — one of the signature features that Samsung's watches have been known for.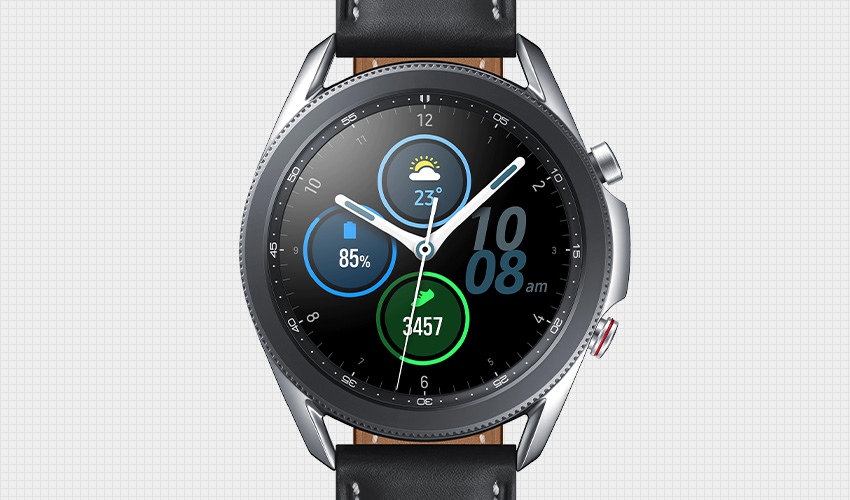 Along with a heart rate sensor, you get an SpO2 sensor for blood oxygen, as well as an ECG. You get plenty of exercises to track, including access to video workouts on a paired phone or Samsung TV. Spotify integrates nicely too, and with 8GB of storage, there's plenty of room to store playlists for offline playback with Spotify Premium. Listen to tunes on your Bluetooth headphones, and leave your phone at home.
You can see incoming phone notifications, and even take calls directly from the watch, thanks to the onboard speaker and microphone. There are also countless watch faces to browse through and download — many of which you can match with a particular strap's color or style.
---
Fitbit Sense
Fitbit maintains its penchant for activity tracking, but pivots hard toward including more health metrics into the Sense. For starters, you get new sensors for heart rate variability (HRV), electrodermal activity (EDA), and even an electrocardiogram (ECG). Not to mention the SpO2 sensor for blood oxygen.
The EDA sensor tracks stress when you place your palm over the screen and breathe normally for two minutes. It also keeps tabs on readings with a daily stress management score that appears in the Fitbit companion app to gauge how it may relate to sleep quality, heart health and level of activity. It can also measure skin temperature to look for fluctuations, and perhaps act as an early warning system if you're coming down with something.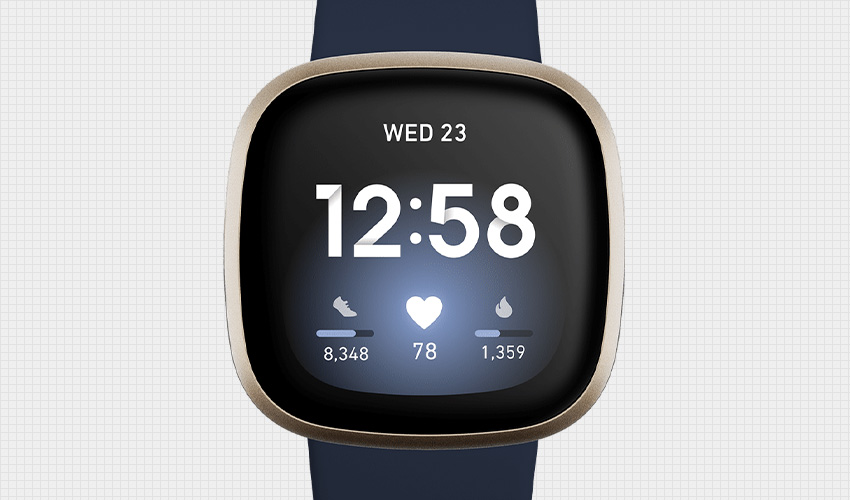 Fitbit's new PurePulse 2.0 heart rate sensor is designed to look for low or elevated heart rates that seem off. The ECG is still pending FDA approval, but when active, it will measure the heart's function, looking for signs of atrial fibrillation.
The Sense also marks a fresh start for Fitbit, in that it uses a new mechanism for its straps. This means that you unfortunately won't be able to use your Versa or Versa 2 straps on the Sense, or vice versa. On the other hand, it's now much easier to get the straps on and off.
---
Garmin Venu
Garmin actually splits the Venu into two variants; one of which includes a more premium feature set, and is distinguished by a round watch design. For comparison, the other variant (called the Venu Sq) has a square watch design, similar to that of the Apple Watch, and lacks a few of the features available on the premium version. The Venu Sq is also available in a 'Music' variant, which offers the option to store music — including Spotify — directly on the device for offline playback. This feature is also included with all of the premium variants of the Venu.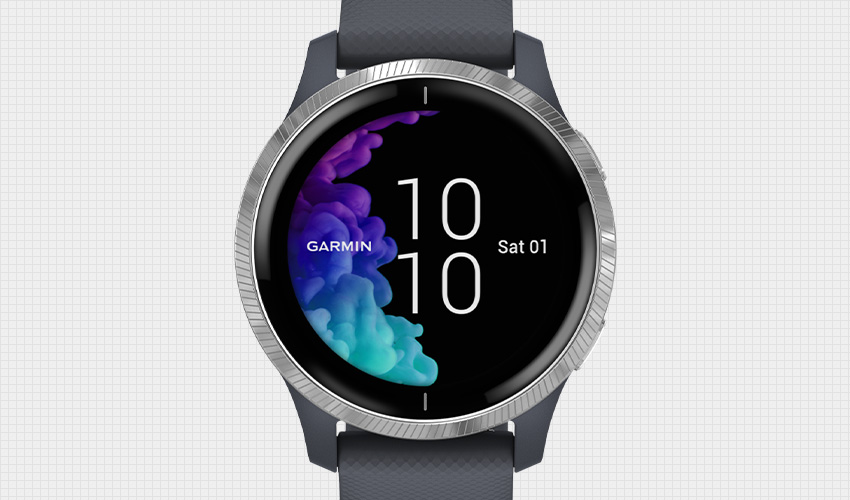 Otherwise, both the Venu and Venu Sq are very similar, and that means they both come with built-in GPS, heart rate monitor and an SpO2 sensor for blood oxygen levels. The squared design of the Venu Sq is a departure from the rounder Venu, but both of these devices are great choices, depending on our budget.
Garmin maintains its solid reputation for waterproofing and swim tracking with these watches, and the 20mm straps are interchangeable between all the Venu models, so no exclusivity here. It also opens up avenues to accessorize the watch for certain activities or outings.
---
Which of these devices will you be picking up this holiday season? Is there another device not mentioned on our list that you'll be getting instead? Let us know in the comments below!