Fitbit has just lifted the curtain on their latest device to unveil the Fitbit Versa 2, which is set to replace the original Versa, and coexist alongside the rest the Versa family, including the Versa Lite Edition.
For those unfamiliar, the Versa is Fitbit's foray into the world of fully featured smartwatches, competing for a spot on your wrist against the likes of the Apple Watch and Samsung's Galaxy Watch lineup. For comparison, many of Fitbit's other devices (such as the Inspire and Charge models) offer a much more simplified approach to fitness tracking without many of the smart features.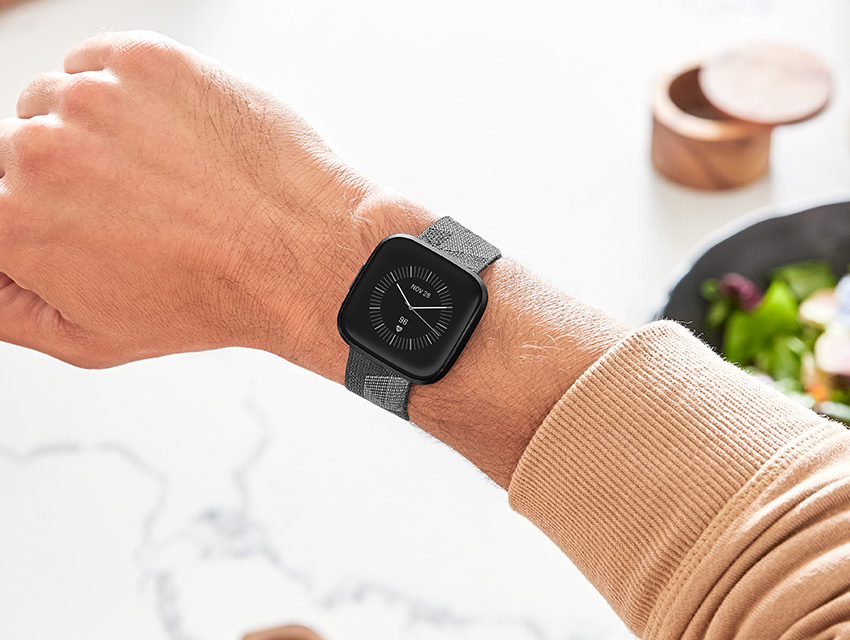 Image Credit: Fitbit
The Versa 2 is already available for pre-order on Fitbit's official website and will officially be released on September 15. Pricing is set at $200 USD for the standard Versa 2 model, which includes a 7-day free trial of the Fitbit Premium service. Fitbit is also offering a 'Special Edition' Versa 2 model for $230 USD which comes with a more luxurious strap, as well as a 90-day free trial of the Fitbit Premium service, but with otherwise identical specs and features to the base model.
---
A FAMILIAR FITBIT
Before we talk about all the new bells and whistles, let's briefly go over everything that has stayed the same from the original Versa. For the most part, Fitbit hasn't strayed too far from what you may be familiar with – for better or worse.
Just like the original Versa, the Versa 2 will connect to your smartphone via Bluetooth in order to communicate with the Fitbit app, as well as to provide on-screen notifications for texts, Facebook and other apps. The device also retains its 50-meter water-resistance rating from its predecessor, which is nice. We weren't expecting any of this to change, but we thought we'd mention it anyway!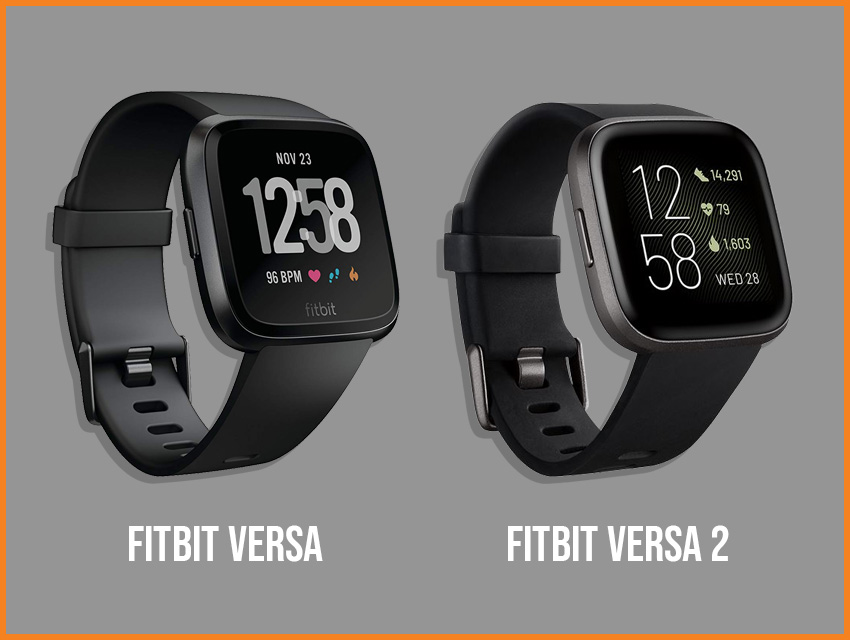 The Versa 2 unfortunately still does not come with built-in GPS, so if you're planning to track your runs, you will still need to have your phone with you. A bit of a bummer, but if you already bring your phone when you're out for a jog, it shouldn't be much a problem.
If you enjoy the convenience of making payments with a tap of your device using Fitbit Pay, you'll be happy to know that NFC now comes standard with the Versa 2, which was previously an exclusive feature of the original Versa's 'Special Edition' model.
And for anyone who is planning to upgrade from any of the older Versa models, and who may already have a collection of interchangeable straps; you're in luck! We're happy to report that the Versa 2 is compatible with any straps that were designed for the original Versa or Versa Lite. Great news, considering the vast array of styles that are already available. Strap collectors, rejoice!
---
WHAT'S NEW?
The Versa 2 keeps much of the same design from its predecessor, with it's rounded-square shape and chamfered bezels. The number of physical buttons on the device has been reduced to 1 (down from 3 on the original Versa) which is used to wake the screen. The Fitbit logo that was featured on the front of the device on the original Versa has also been removed to make room for a slightly bigger display.
Speaking of which, the Versa 2 now features an AMOLED display, which will work in tandem with the device's new always-on mode, showing the time and date without having to wake the display. AMOLED screens don't consume any power to display black pixels, which is undoubtedly one of the reasons Fitbit is now able to claim a whopping 5-day battery life, up from 4 days on the original Versa.
The Versa 2 will now be able to activate Amazon's Alexa voice assistant using the new built-in microphone, which can be done by holding down the device's single physical button. Alexa won't be able to talk back to you, since the Versa 2 doesn't have any speakers, but she will instead communicate with the user via on-screen text. Unfortunately, Alexa does not run natively on the device, but instead requires a Bluetooth connection with your smartphone and the Alexa app installed.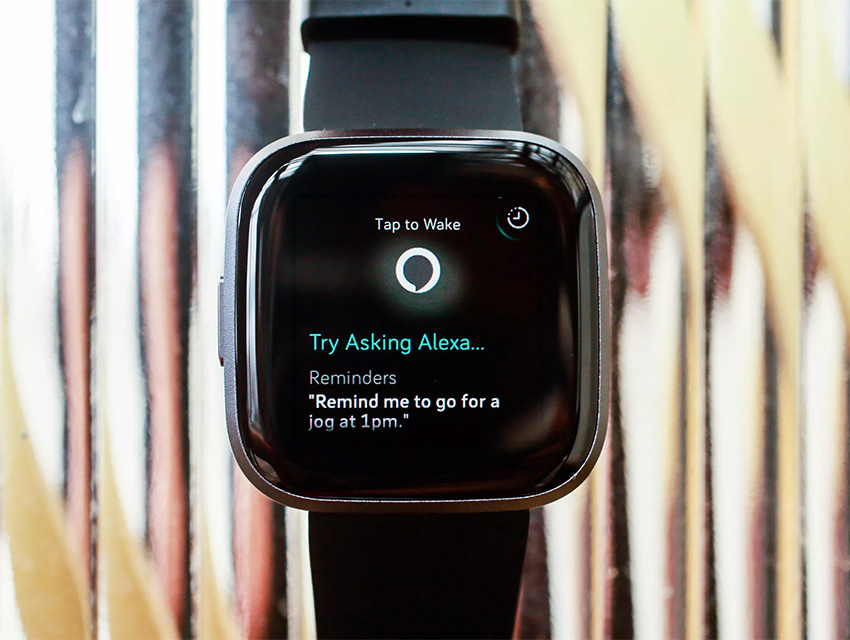 Image Credit: Sarah Tew/CNET
Similarly, the Versa 2 will now be able to control playback of your music on Spotify, which also requires a connection to your smartphone, rather than allowing you to download your Spotify playlists directly to the device itself – something that many of Fitbit's competitors already allow you to do.
All in all, the Fitbit Versa 2 certainly has some welcome new features, but we can't help but feel that certain things – such as the lack of on-board GPS and over-reliance on phone connectivity – are keeping it just shy of perfection. Do you think the bigger screen and improved battery life are worth the upgrade for you? Let us know in the comments section below!