One commonly asked question we often get is whether or not it's safe to get your leather watch band wet. Should you remove your leather watch strap before a swim or a shower? That is the question we hope to answer for you today.
In short, no—you do not want to get your leather watch strap wet or fully submerged in water. Water will slowly wash away the oils and protective coating that keep the leather supple, causing it to become dry and cracked. Additionally, water that is absorbed into the leather can lead to mold and mildew, resulting in further damage to your strap.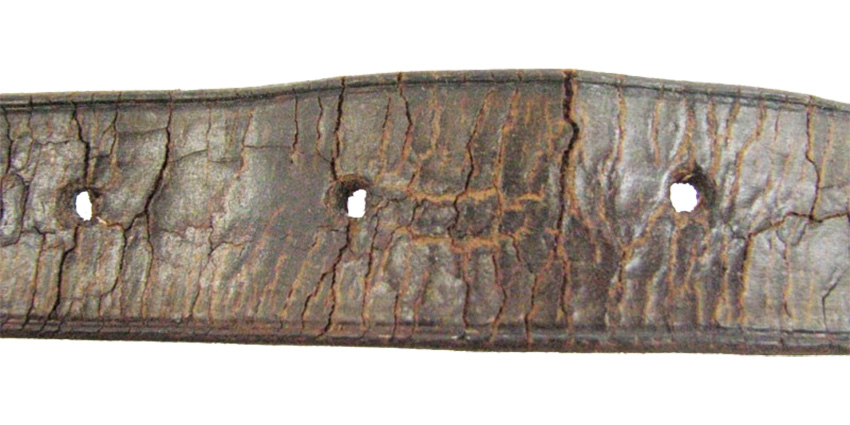 Image: Leather that has become dried and cracked
Depending on the quality of the leather, most straps can withstand a few drops of water here and there. If the leather is finished in a vintage or distressed style, then you want to be more careful than you would with a strap that has a smooth, well-coated finish. Also, bear in mind what material your band is lined with, as suede will be more sensitive to damage from wetness than smooth leather. To keep your leather watch strap dry, we suggest simply removing it before swimming, showering, rigorous hand washing or exercise. If you prefer to keep your watch on for these activities, you should opt for a durable rubber or silicone strap instead.