Often referred to as the "Speedy" or "moon watch", the Omega Speedmaster is revered for being the very first watch to land on the moon. This iconic timepiece is still all the rage to this day; not only due to its famous journey, but also in part to its stunning design and boundless versatility on the wrist. In this guide we will show you how you can style an Omega Speedmaster in four different ways to create four distinct looks.
---
1) Speedy ✕ Bond NATO
First on our list is the tried-and-true "fire" combo of the Omega Speedmaster and Bond NATO strap. Want to make your wrist look as irresistible as possible? Then strap up your Speedy with this striped NATO and channel your inner James Bond.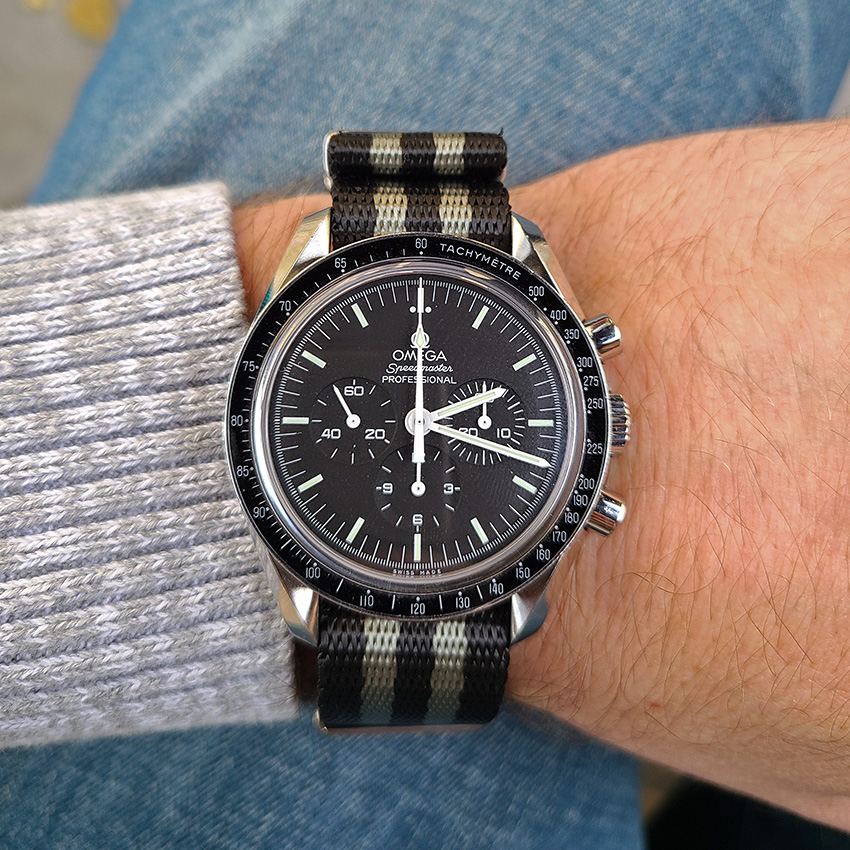 ---
2) Speedy ✕ Vintage Perforated Rally
Next up is a vintage look which showcases the sporty side of the Speedy, compliments of a vintage perforated rally strap. The perforated holes, which lend the strap the look of leather driving gloves, combined with its chronograph dial, creates a look that is completely cool and effortless.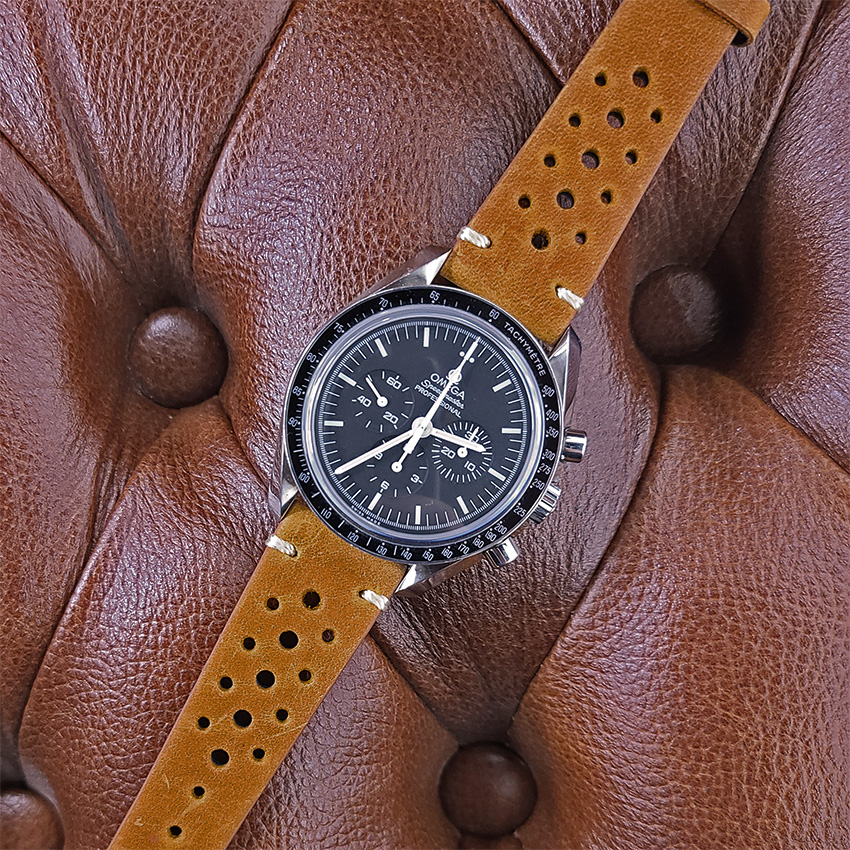 ---
3) Speedy ✕ Beads of Rice
Get ready to clean up nicely with a stainless steel beads of rice bracelet. This look, like a custom tailored suit, will showcase your Speedy's sleek case and polished details. This strap is a cult favorite, and is sure to make your wrist pop.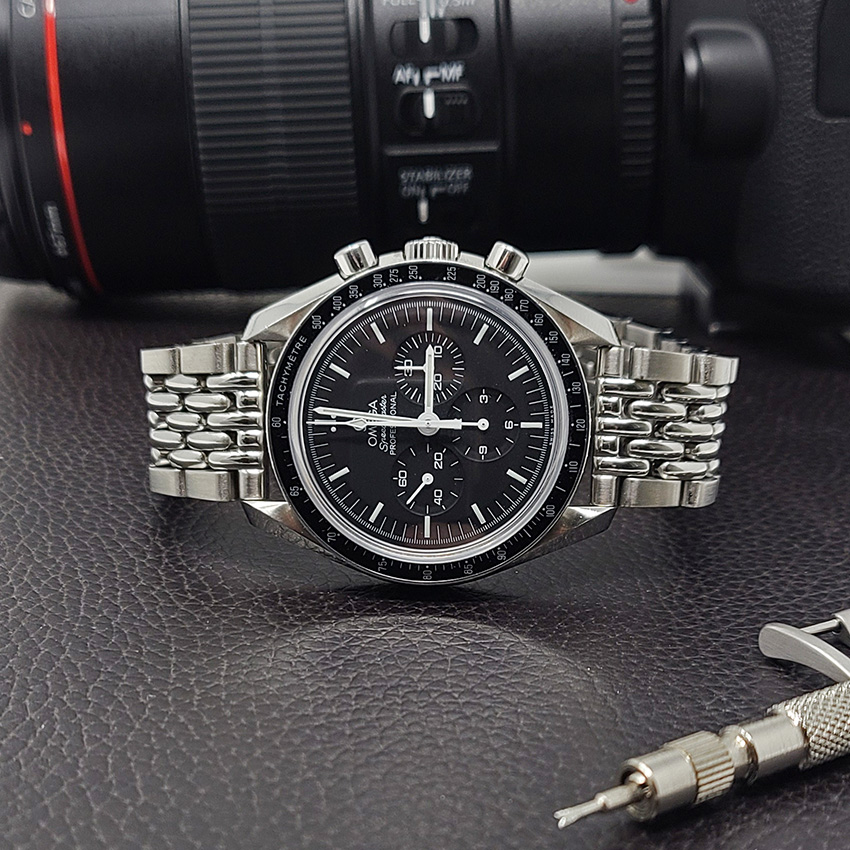 ---
4) Speedy ✕ Saffiano Leather
Last but not least, the Speedy gets strapped in high-end Saffiano leather. Often used as a material for luxury designer products, Saffiano leather elevates the Speedy in a formal and distinguished look.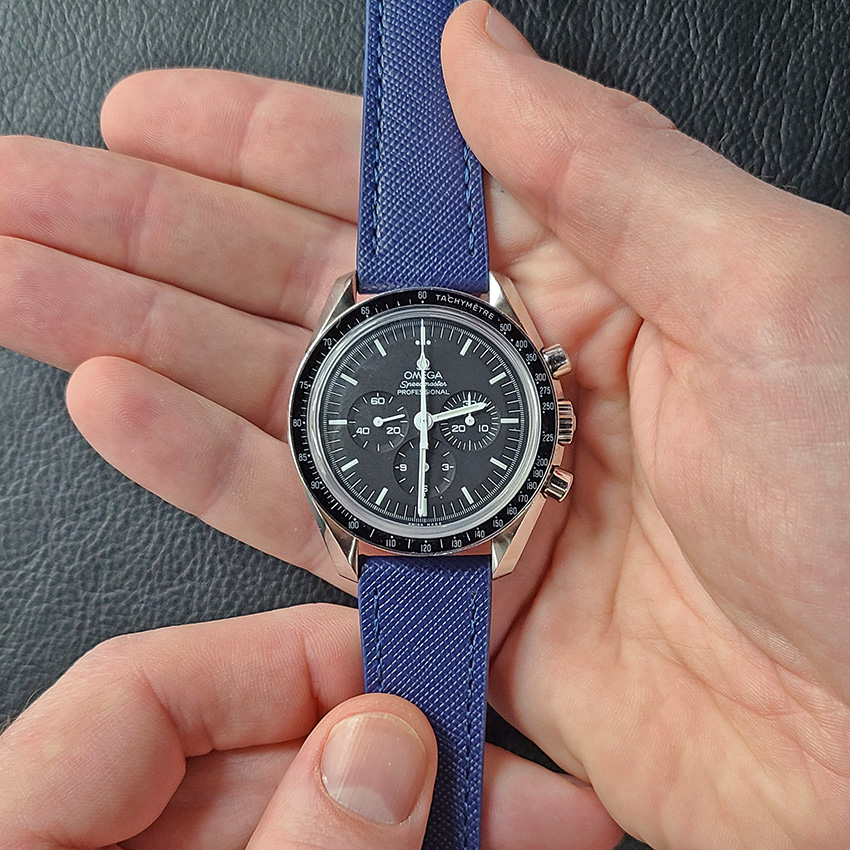 Comment below and let us know which combo you like best!