In this guide, we will demonstrate how to remove the quick-release spring bars from your watch band. No tools are required for this process. This process is easiest with straps made from softer materials such as leather and rubber. Once complete, you can install a new quick-release spring bar, or a standard spring bar if you prefer.
Locate the quick-release lever on the backside of the watch strap.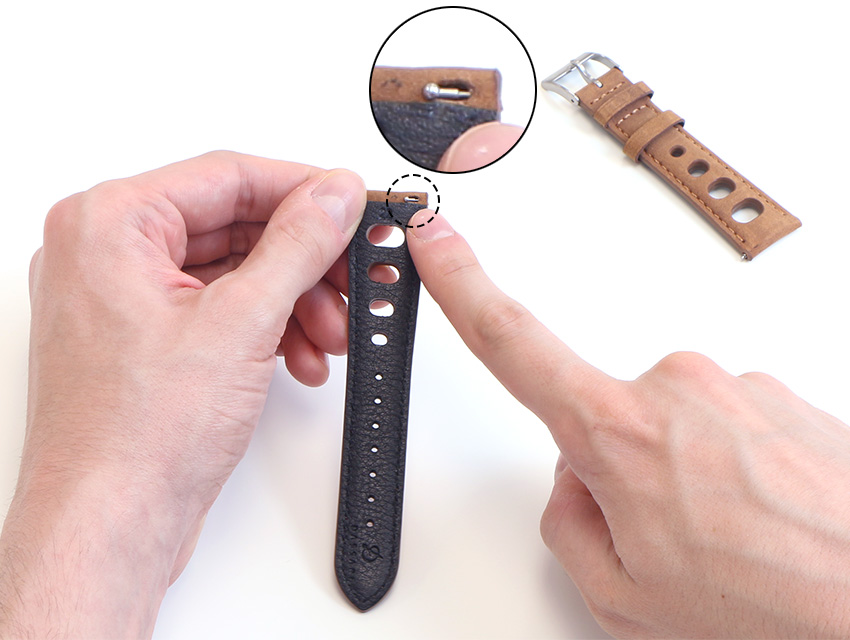 Slide the quick-release lever all the way to the left, as far as it will go.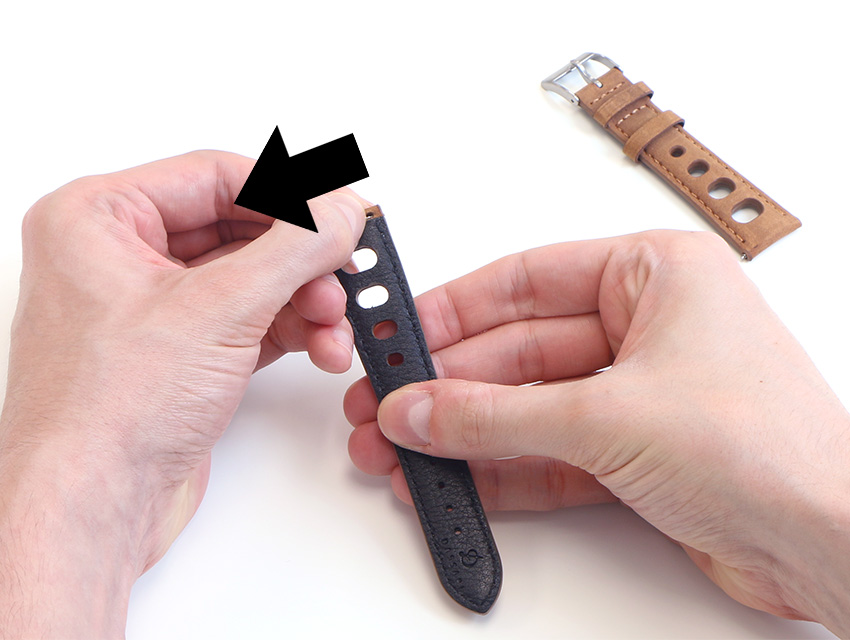 Carefully bend the corner of the strap back and away from the spring bar so that the tip pops out of the lever hole.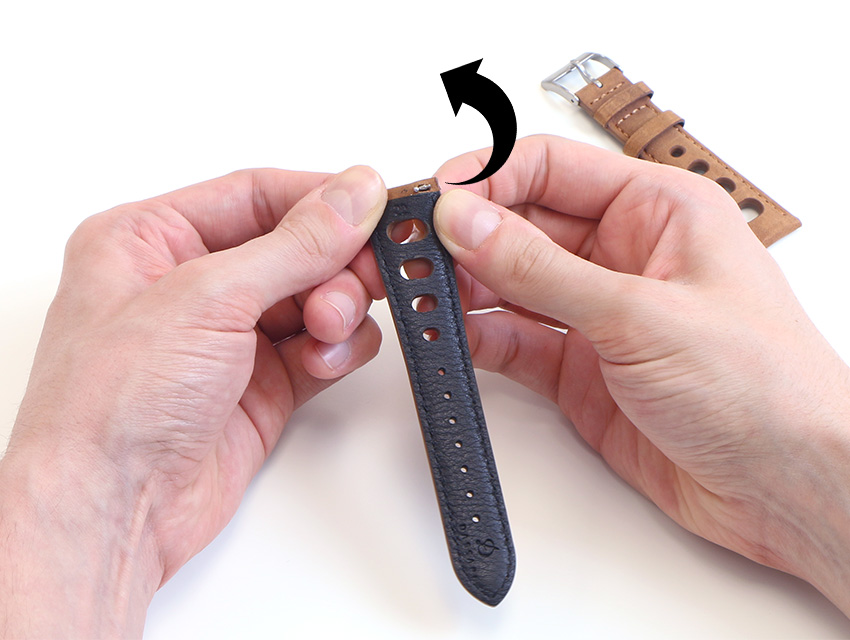 Pinch the exposed tip of the spring bar between your fingers, and pull it out from the strap until it has been completely removed.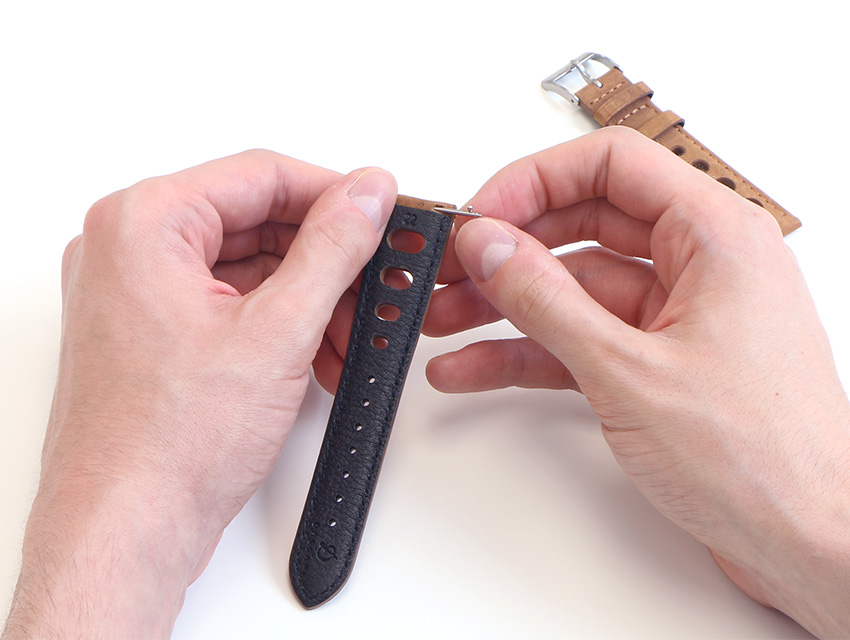 Repeat this process with the other half of the watch strap if you would like to remove both spring bars.